August 26, 2017
Our Hearts and Good Wishes go out to Chad
who is hospitalized after suffering a major stroke.
The family requests privacy and no visitors, for now.
Larry Hennessey has offered the following addresses
for cards or messages of support for Chad Allan:
Messages or cards can be directed to:
Chad Allan
c/o Regenerator Records
75-3050 Edgemont Blvd.
North Vancouver BC V7R 2N0
Or by email:

BILL and SUE-ON HILLMAN:
A 50-YEAR MUSICAL ODYSSEY
Rock Legends Series
Presents
THE CHAD ALLAN O.M.
TRIBUTE SITE
www.hillmanweb.com/chadallan

Congratulations to Chad Allan
for being inducted into the Order of Manitoba.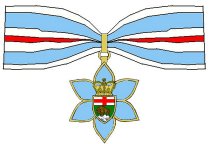 The order is Manitoba's highest honour
and recognizes those who have benefited
the social, cultural or economic well-being of Manitoba.
www.hillmanweb.com/chadallan/om.html

Bob Ashley ~ Randy Bachman ~ Chad Allan ~ Jim Kale ~ Garry Peterson
Soon to evolve into the internationally famous: The Guess Who
Recent CD Release

..

.

THE GUESS WHO CONNECTION III
Original Members

Jim Kale

Bass
Gallery One

Jim Kale / Garry Peterson

Bass ~ Drums
Gallery Two

CHAD ALLAN TODAY
Shakin' All Over Live

See and hear Chad Allan performing the #1 hit he originally recorded with the 'Guess Who' of Winnipeg Canada.

A live performance from Spring of 2008 shot with two video cameras and the stage sound. The backup band is comprised of The Northwest Company and various Vancouver musicians at the Burnaby Bands and Friends Reunion.

http://vimeo.com/2599091

.

Chad Allan: Order of Manitoba

BACK TO
BILL & SUE-ON HILLMAN: A MUSICAL ODYSSEY



GIG NOTES SECTION
ROOTS AND WINGS SECTION
WebMaster: Bill Hillman
Bill and Sue-On Hillman Eclectic Studio
Brandon, Manitoba, Canada
Photos and Text Copyright 1996-2010/2016