BILL & SUE-ON HILLMAN: 50-YEAR MUSICAL ODYSSEY: ROCK ROOTS CHAPTER
Hillman Book Project: ~ Gigs Section
Elvis Tribute
www.hillmanweb.com/elvis
ELVIS GUITARS I
www.hillmanweb.com/elvis/guitars
The amazing variety of guitars played by Elvis: owned or borrowed or as film props
Scotty Moore had often said that Elvis was not really an accomplished musician but he had an uncanny amazing sense of timing and rhythm. In the early days of recording and touring Elvis' rhythm guitar played a major part in his sound. Stage amplification was very primitive and sparse and Elvis used a very aggressive strumming style. A listen to his Sun Studio records will show just how vital his guitar style was to the unique, innovative driving style of this music.

Since the original Blue Moon Boys consisted only of Bill Black's stand-up slap bass, Scotty's electric played through small amps and Elvis' unamplified acoustic rhythm, he had to play very loud and aggresively to be heard and to drive the rhythm of his early rock 'n' roll songs. Later when DJ Fontana was added on drums and the audiences expected more gyrations, stage moves and antics from him, the guitar gradually became more of a prop. This was even more evident later in his career when he was backed up by a stage full of backing musicians and vocal groups.

I found it very interesting to track down photos which display Elvis with the many guitars he used from 1954 till his death in 1977. The guitars are displayed in over 50 photos in this series of pages. I've collected these photos for many years - from a wide variety of sources, including the Internet and my personal library.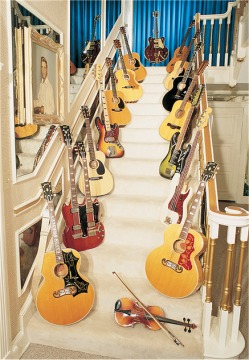 .

.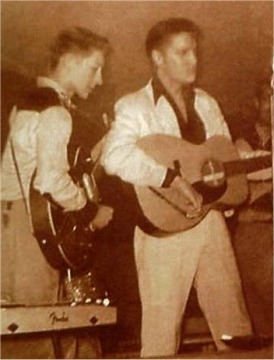 .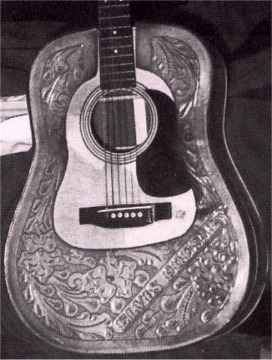 .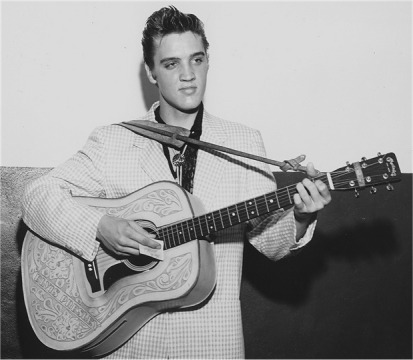 .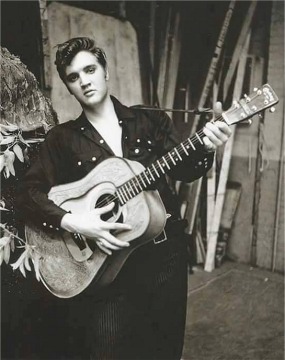 .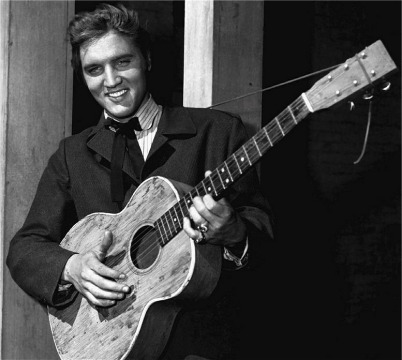 .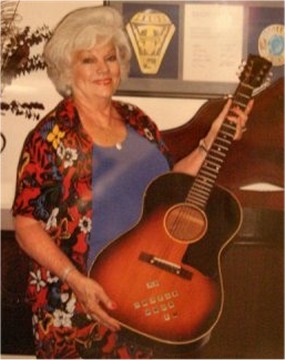 .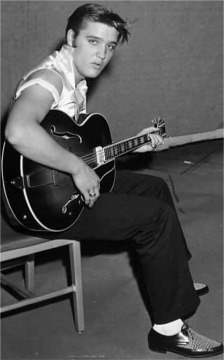 .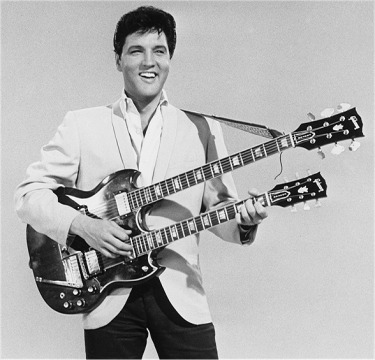 .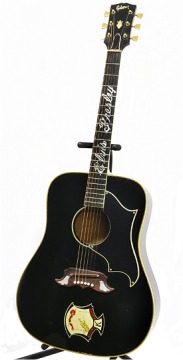 .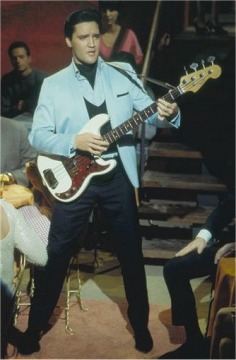 .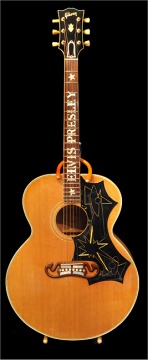 .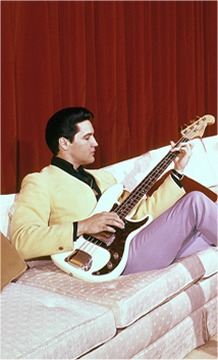 .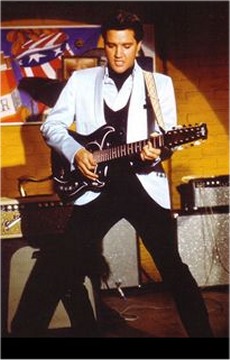 .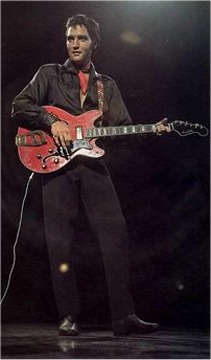 .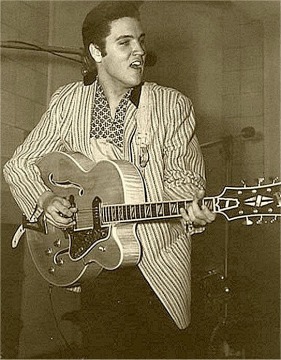 .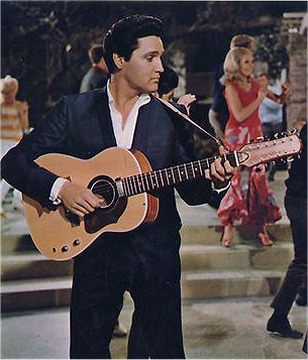 .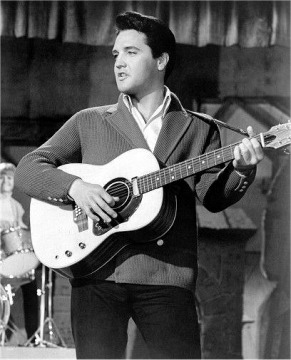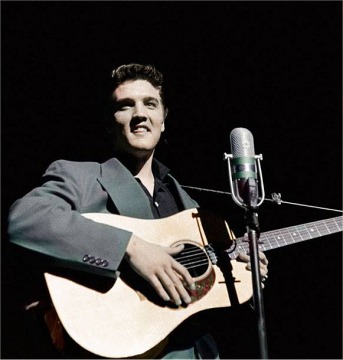 .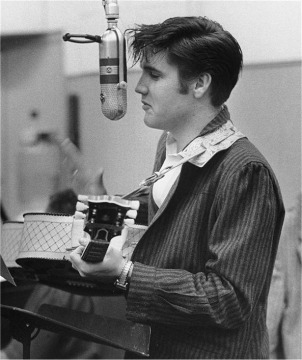 .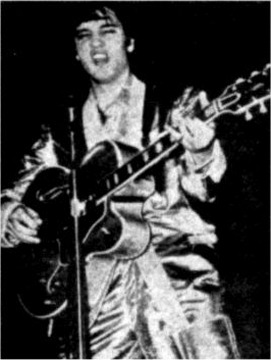 .

HILLMAN ECLECTIC STUDIO
www.hillmanweb.com
Copyright 2009/2018
Bill and Sue-On Hillman