Bill Hillman Presents
F.L.A.S.H.
Forces: Land ~ Air ~ Sea ~ Home
A MILITARY TRIBUTE WEBZINE . . . AS YOU WERE . . .
www.hillmanweb.com/flash
Compiled by Bill Hillman
Wherein we share an eclectic assortment of items gleaned from the
Internet, media and contributing readers.
Please send your ideas and contributions to the
FLASH. . . Editor and Webmaster: Bill Hillman: hillmans@wcgwave.ca
September 2000 Edition
---
CATPM MT REPORT by John McNarry
The Motor Transport Vehicles are in storage at Assiniboine Community College for the summer as
the roof repair work at CATPM has made it necessary to find alternative storage.
ACC has kindly donated the use of the Heavy Duty Shop at the College until classes start in September.
---
"Pickup and Crash"
The Ford 6x6 Crash truck and
Ford Pickup in storage in the Heavy duty shop of ACC.

A parts car donated to the MT section by Geordie Vincent.
It is being disassembled and cleaned to provide donor parts
for the CATPM's 1940 Chevrolet Staff car.
---
A picture of the Fuel tender in storage and
restoration in the Heavy Duty Shop of ACC.

Picture of the reconstructed "hose booms".
The booms carried the refueling hose over the
wings of aircraft to be refueled.
---
Picture of the "elbow end" of the fuel boom
for the crash tender.

Pics of the engine of the 1940 Fuel Tender.
The Ford flathead engine of the Fuel Tender was
disassembled cleaned inside and out,
some valve work done and repainted
the original Ford colour.
The wiring, hoses and ignition system parts are new.
'40 Flathead LS right and left side picture of the fuel tender engine.

Alan McNarry using the cabinet
sandblaster at Assiniboine
Community College to clean brake
drums for the Fuel tender.
---
CAUGHT IN OUR SITE:
www.sfae.com/artists/vargas/index.html

In 1919, Alberto Vargas embarked upon an artistic career that would span more than six decades. Starting as the official painter for the Ziegfeld Follies, Vargas quickly earned a reputation as a brilliant artist, particularly for his ability to capture the radiant beauty of American women. His skills later took him to Hollywood where he painted portraits of the stars and created set designs for movies.

But the "Varga Girl," first introduced by Vargas in 1940, solidified his position as one of the most influential artists of our
time. Varga Girls have graced thousands of magazine gatefolds, calendars, advertisements, and movie posters.

During World War II, U.S. servicemen adorned their aircraft, ships, and even their uniform jackets with Varga Girl images, copied from the pages and calendars of Esquire magazine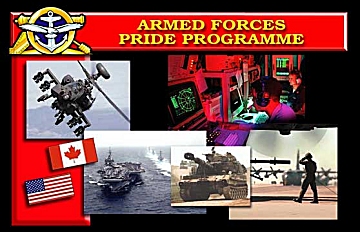 MAIL CALL

Greetings Bill & Sue:
Please let Dirk & Greg know I appreciate the insertion of our Toronto Chapter Flypast Vol. 30 No. 8 April 1996 article on John Gillespie Magee in the latest Contact. Suggest they also mention in a future Contact that the CAHS Journal story of John Gillespie Magee was covered in more detail c/w photographs by
CAHS member Richard P. Bentham's article in Vol. 34 No. 2 Summer 1996.

This Journal like all of our Journals can be ordered from our National website
www.cahs.com
"Publications" page.

You have a great site which is featured amongst our Canadian Links.
Best wishes, Don Evans ~ Secretary/Treasurer
CAHS Toronto Chapter http://www.cahs.com/torontochapter
CAHS National Director http://www.cahs.com
Webmaster both sites


CAHS

---


Bill:
There's an active chapter of the Canadian Aviation Historical Society in Regina. We have about 65 members on the books and our meetings get anywhere between 30 and 40 members. If anybody from the CATP Museum is passing through Regina on any second Thursday opf a month between September and June, we invite them to come out to our meeting.

They are held at 7.30 p.m. in the Clubhouse of the Regina Flying Club, which is located at the Regina Airport. They could contact my at 586-7091 or chapter president Peter Maw at 584-2470.

Incidentally, we have our own newsletter and would like to swap info via e-mail with the CATP Museum.

-Will Chabun
CAHS Regina

---




Webmaster: William G. Hillman
BILL & SUE-ON HILLMAN ECLECTIC STUDIO
Editor and Webmaster Bill Hillman ~ Copyright 1996-2021