Bill Hillman Presents
F.L.A.S.H.
Forces: Land ~ Air ~ Sea ~ Home
A MILITARY TRIBUTE WEBZINE . . . AS YOU WERE . . .
www.hillmanweb.com/flash
Compiled by Bill Hillman
Wherein we share an eclectic assortment of items gleaned from the
Internet, media and contributing readers.
Please send your ideas and contributions to the
FLASH. . . Editor and Webmaster: Bill Hillman: hillmans@wcgwave.ca

December 2000
HAPPY HOLIDAYS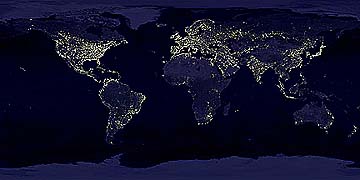 Be sure to check out last year's special Christmas Edition of As You Were at:
http://www.hillmanweb.com/flash/9912.html

Did you know there was a Christmas truce during World War I?

Shortly after the Battle of Marne in 1914, German soldiers were observed playing games and encouraging the British soldiers to come across the lines to join the fun. Slowly, the holiday spirit spread. It wasn't long before yesterday's foes were today's friends -- trading gifts, singing songs to each other from across no man's land, and exchanging addresses. They even played a game of soccer (Germans 3; Scots 1)! For several days the war was frozen in time and -- instead of gunfire -- songs could be heard all along the line from the English Channel to the Swiss border. Never in military history was there such a gesture of goodwill among enemies.

Christmas 1914

The war in Europe was only four months old, yet it had already reached a savagery unknown until that time. After the initial success of the German army, the war became a desperate trench struggle with a very high casualty count.The promise of early success seemed like a far away dream. The snow and the cold of 1914 made things even worse, but as the darkness fell on Christmas Eve something happened that would never occur again.

Sir Edward Hulse, a 25-year-old lieutenant, wrote in his diary about this strange occurrence. "A scout named F. Marker went out and met a German Patrol and was given a glass of whisky and some cigars, and a message was sent back, saying that if we didn't fire at them they would not fire at us." That night, where the fighting only five days earlier had been fierce, suddenly just stopped.

The following morning, Christmas day, German soldiers walked towards the British lines while the British came out to greet their enemy. They exchanged souvenirs with each other and the British gave the German soldiers plum pudding as a Christmas greeting. Soon arrangements were made to bury the dead British soldiers whose bodies were lying in no man's land. The Germans brought the bodies over and prayers were exchanged.

The sprit of Christmas overcame the horror of war as peace broke out across the front. The Germans, who previously were viewed as demonized beasts by the British and French, almost always initiated it. This contact was followed by song. The Germans sang 'Die Wacht Am Rhein' and the British soldiers sang 'Christians Wake.' It was in many ways a miracle. Sapper J. Davey, a British soldier, wrote this in his diary. "Most peculiar Christmas I've ever spent and ever likely to. One could hardly believe the happenings." Hate, for a moment, disappeared along the Western front.

Another British soldier, Second Lt. Dougan Chater wrote, "About 10 o'clock this morning I was peeping over the parapet when I saw a German, waving his arms, and presently two of them got out of their trenches and came towards ours. We were just going to fire on them when we saw that they had no rifles so one of our men went out to meet them and in about two minutes the ground between the two lines of trenches was swarming with men and officers of both sides, shaking hands and wishing each other a happy Christmas." This continued for nearly an hour before their superiors ordered the men back to their trenches.

The powers to be objected to this display of humanity by the common soldier. For a brief moment, their gesture ended a war that the leaders of both sides would continue to fight for nearly four more years. Millions more would die, indeed many of the men who greeted each other would perish, but their sprits live on in history as an example to all of us. We have much more in common with each other than the differences that divide us. Peace is better than war. Understanding is more important than division. Love can overcome hate. Always question our leaders. Happy Holidays!

Sources: The First World War, Martin Gilbert

TWAS THE NIGHT BEFORE CHRISTMAS
'TWAS THE NIGHT BEFORE CHRISTMAS, HE LIVED ALL ALONE,
IN A ONE BEDROOM HOUSE MADE OF PLASTER AND STONE.
I HAD COME DOWN THE CHIMNEY WITH PRESENTS TO GIVE,
AND TO SEE JUST WHO IN THIS HOME DID LIVE.
I LOOKED ALL ABOUT, A STRANGE SIGHT I DID SEE,
NO TINSEL, NO PRESENTS, NOT EVEN A TREE.
NO STOCKING BY MANTLE, JUST BOOTS FILLED WITH SAND,
ON THE WALL HUNG PICTURES OF FAR DISTANT LANDS.
WITH MEDALS AND BADGES, AWARDS OF ALL KINDS,
A SOBER THOUGHT CAME THROUGH MY MIND.
FOR THIS HOUSE WAS DIFFERENT, IT WAS DARK AND DREARY,
I FOUND THE HOME OF A SOLDIER, ONCE I COULD SEE CLEARLY.
THE SOLDIER LAY SLEEPING, SILENT, ALONE,
CURLED UP ON THE FLOOR IN THIS ONE BEDROOM HOME.
THE FACE WAS SO GENTLE, THE ROOM IN SUCH DISORDER,
NOT HOW I PICTURED A UNITED STATES SOLDIER.
WAS THIS THE HERO OF WHOM I'D JUST READ?
CURLED UP ON A PONCHO, THE FLOOR FOR A BED?
I REALIZED THE FAMILIES THAT I SAW THIS NIGHT,
OWED THEIR LIVES TO THESE SOLDIERS WHO WERE WILLING TO FIGHT.
SOON ROUND THE WORLD, THE CHILDREN WOULD PLAY,
AND GROWNUPS WOULD CELEBRATE A BRIGHT CHRISTMAS DAY.
THEY ALL ENJOYED FREEDOM EACH MONTH OF THE YEAR,
BECAUSE OF THE SOLDIERS, LIKE THE ONE LYING HERE.
I COULDN'T HELP WONDER HOW MANY LAY ALONE,
ON A COLD CHRISTMAS EVE IN A LAND FAR FROM HOME.
THE VERY THOUGHT BROUGHT A TEAR TO MY EYE,
I DROPPED TO MY KNEES AND STARTED TO CRY.
THE SOLDIER AWAKENED AND I HEARD A ROUGH VOICE,
"SANTA DON'T CRY, THIS LIFE IS MY CHOICE;
I FIGHT FOR FREEDOM, I DON'T ASK FOR MORE,
MY LIFE IS MY GOD, MY COUNTRY, MY CORPS."

THE SOLDIER ROLLED OVER AND DRIFTED TO SLEEP,
I COULDN'T CONTROL IT, I CONTINUED TO WEEP.
I KEPT WATCH FOR HOURS, SO SILENT AND STILL
AND WE BOTH SHIVERED FROM THE COLD NIGHT'S CHILL.

I DIDN'T WANT TO LEAVE ON THAT COLD, DARK, NIGHT,
THIS GUARDIAN OF HONOR SO WILLING TO FIGHT.
THEN THE SOLDIER ROLLED OVER, WITH A VOICE SOFT AND PURE,
WHISPERED, "CARRY ON SANTA, IT'S CHRISTMAS DAY, ALL IS SECURE."

ONE LOOK AT MY WATCH, AND I KNEW HE WAS RIGHT.
"MERRY CHRISTMAS MY FRIEND, AND TO ALL A GOOD NIGHT."

This poem was written by a Marine stationed in Okinawa, Japan. The following is his request. I think it is
reasonable.....

PLEASE. Would you do me the kind favor of sending this to as many people as you can? Christmas will be
coming soon and some credit is due to our service men and women for our being able to celebrate these
festivities. Let's try in this small way to pay a tiny bit of what we owe. Make people stop and think of our
heroes, living and dead, who sacrificed themselves for us. Please, do your small part to plant this small seed.

---
OFFICIAL MILITARY BUSINESS!

Subject: A Visitor

OPERATION ORDER 12-97 FOR: OFFICIAL VISIT OF LTG SANTA CLAUS

1. An official staff visit by LTG Claus is expected at this post on 25 Dec. The following directives govern activities of all Army personnel during the visit.

a. Not a creature will stir without permission. This includes warrant officers and mice. Soldiers may obtain special stirring permits for necessary administrative action through the Battalion S-1. Officer stirring permits must be obtained through the Deputy, Post Plans and Policy Office.

b. All personnel will settle their brains for a long winter nap NLT 2200 hours, 24 December. Uniform for the nap will be: Pajamas, Cotton, Light-Weight, General Purpose, OG, and Cap, BDU woodland pattern, with ear flaps in the extended position. Equipment will be drawn from the supply room prior to 1900 hours. While at supply, all personnel will review their personal hand receipts and sign a Cash Collection Voucher, DD Form 1131, for all missing items. Remember, this is the "season of giving."

c. Personnel will utilize standard "T" ration sugarplums for visions to dance through their heads. Sugarplums are available in "T" ration sundry packs and should be eaten with egg loaf, chopped ham, and spice cake to ensure maximum visions are experienced.

d. Stockings, Wool, Cushion Sole, will be hung by the chimneys with care. Necessary safety precautions will be taken to avoid fires caused by carelessly hung stockings. 1SG's will submit stocking handling plans to S-3, Training prior to 0800 hours, 24 Dec. All leaders will ensure their subordinate personnel are briefed on the safety aspects of stocking hanging.

e. At first of clatter, all personnel will spring from their beds to investigate and evaluate the cause. Immediate action will be taken to tear open the shutters and throw up the window sashes. On order, OPLAN 7-97 (North Pole), para 6-8 (c)(3), dated 4 March, this office, takes effect to facilitate shutter tearing and sash throwing. SDO and all CQs will be familiar with procedures and are responsible for seeing that no shutters are torn or sashes thrown in Bldg 9828 prior to the start of official clatter.

f. Prior to 0001, date of visit, all personnel possessing Standard Target Acquisition and Night Observation (STANO) equipment will be assigned "wandering eyeball" stations. The SDNCO will ensure that these stations are adequately manned even after shutters are torn and sashes are thrown.

g. The Battalion S-4, in coordination with the National Security Agency and the Motor Pool will assign one each Sleigh, Miniature, M-24 and eight reindeer, tiny, for use by LTG Claus. The assigned driver must have a current sleigh operator's license with roof top permit and evidence of attendance at the winter driving class stamped on his DA Form 348. Driver must also be able to clearly shout "On Dancer, On Pancer, etc."

2. LTG Claus will initially enter Bldg 9828 through the dayroom. All offices without chimneys will draw Chimney Simulator, M6A2 for use during the visit. Draw chimney simulator on DA Form 2765-1 which will be submitted in four copies to the S-4 prior to 23 Dec. Personnel will ensure that chimneys are properly cleaned before turn-in at the conclusion of visit.

3. Personnel will be rehearsed in the shouting of "Merry Christmas and Happy New Year" or "Merry Christmas To All and To All a Good Night." This shout will be given upon termination of the visit. Uniformity of shouting is the responsibility of each
section NCOIC.

FOR THE COMMANDER
GOODE, I. B. COL, SC
DCSOPS
REUNION ANNOUNCEMENT
Gordon Head Special W/T Station Staff Reunion
University of Victoria, 2001 August 11 – 14

Calling all ex-RCNVR and ex-WRCNS who served at the station - operators, administrators and support staff!

The year 2001 is the 55th anniversary of the end of WWII. and also the 40th anniversary of the year in which the Department of National Defence and the University of Victoria Alumni Association erected a marker and plaque on the University of Victoria campus recognizing that the University grounds were formerly occupied by the Gordon Head Army Camp and the Royal Canadian Navy's Gordon Head Special W/T Station.

The year 2001 is also when the ex-RCNVR and ex-WRCNS members of the Special W/T Station staff will gather in a reunion to celebrate their participation in the station's Japanese radio intelligence endeavours. The reunion will be an occasion to meet and to reminisce about experiences shared at the station. Now that information is available in the public domain, it will be also an opportunity to find out more about the truly immense Allied intelligence activities of which were a part.

There will be photographs, yarns, stories, talks, excursions, social occasions and activities for both former staff and those who accompany them.

Accommodation and meals will be available for reasonable rates on the University Campus. Gatherings also will be on Campus.

To register, to find out how you can contribute to the program, and/or to obtain information about what will surely be a very memorable event contact either

Fred Coulson, ex-L/Tel. (S.O.) V 111111 or Alice Adams ex- Tel. (S.O.) W241
12 Maple Crescent Box 124 R.R.2 601 – 670 Dallas Road
Hawkstone ON L0L 1T0 Victoria BC V8V 1B7
(705)325-0422 e-mail (250)385-7877


How many people do you remember? How much kana code do you still know?
Have you wondered what happened to the information we collected?

Come to the Gordon Head Naval Reunion and find out!
SEE YOU IN VICTORIA
MAIL CALL
Dear Sir

My name is Stan Howes and I am currently writing a book called "Goosepool" the history of RAF and RCAF Middleton-St-George. The book will have 400 plus pages and covers all aspects of the RAF and RCAF squadrons who served at MSG and its satellite - Croft.

I have recently written the story of the loss F/Lt Campbell and his crew for the book. I would be grateful to include anything you may wish to offer regarding him and the accident. The photos on your web page would allow me to feature him and his crew. My book is about the people who served at MSG and not just the aircraft and ops. I live in Darlington which is just 5 miles from MSG. As a pilot I have flown out of Middleton (Now Teesside International Airport since 1964. The book is a tribute to and the definitive history of MSG during WWII and I hope to do justice to those who served. The book should go to print in the spring. Happy Landings
Stan Howes.

Webmaster: William G. Hillman
BILL & SUE-ON HILLMAN ECLECTIC STUDIO
Editor and Webmaster Bill Hillman ~ Copyright 1996-2021