Bill and Sue-On Hillman: A 50-Year Travel Odyssey
www.hillmanweb.com/book :: www.hillmanweb.com/book/travel

HILLMAN INDONESIA ADVENTURE
www.hillmanweb.com/indonesia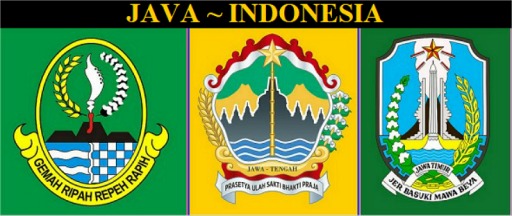 www.hillmanweb.com/indonesia/java

5. ANGKLUNG MUSIC AND DANCE
CONCERT IN BANDUNG
www.hillmanweb.com/indonesia/java/j05.html

A local cab driver drove us through the city,
past parks and modern buildings on our way to the Angklung concert.
In Bandung, there are monuments are at every major intersection
and they all feature elaborate statues, such as the leaping wild animals in this one.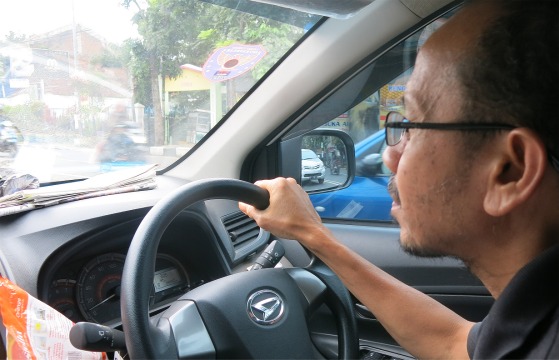 .


Our arrival at the concert site.
Our first view of the concert hall with a stage crammed with instruments.
We were the first ones there but the seating area soon filled up.

.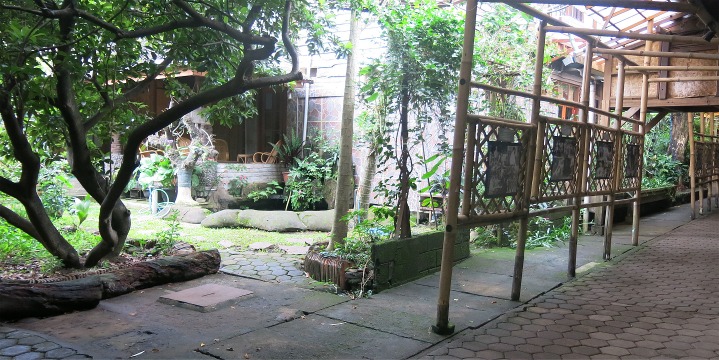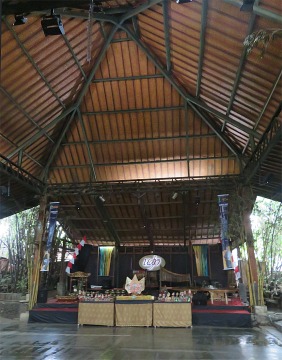 .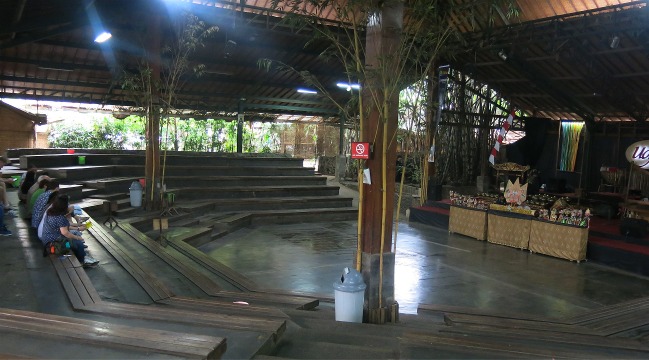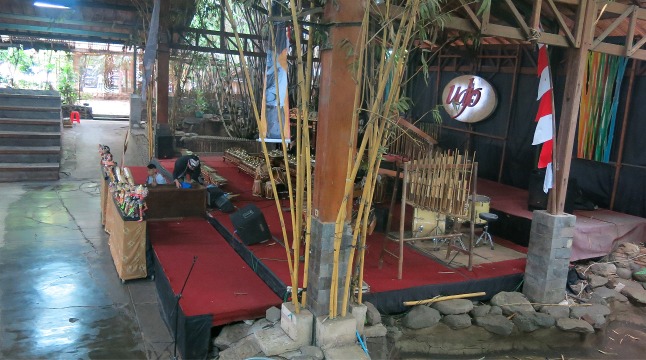 .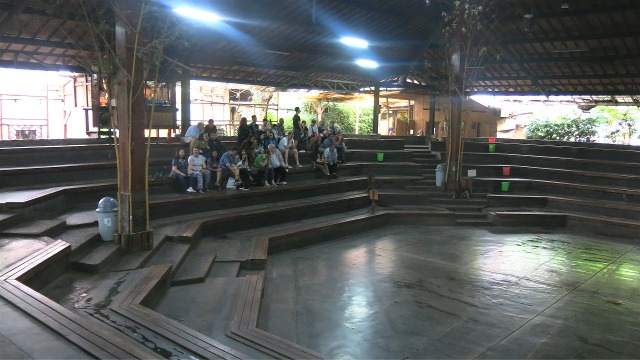 The instruments used. Some of them are "kettle bells" struck by a mallet.
Those in front are almost like ORFF instruments. There are gongs, Angklungs...

...a percussionist, a string instrument of some kind.
The player also played "clarinet", and sang with the puppeteer.
One puppeteer works this performance.
It's a fancy dress version of Punch and Judy with about 6 puppets.
It's a traditional story that we didn't understand, but the ending was quite violent...LOL! T
he puppeteer did voices and did the older clarinet player...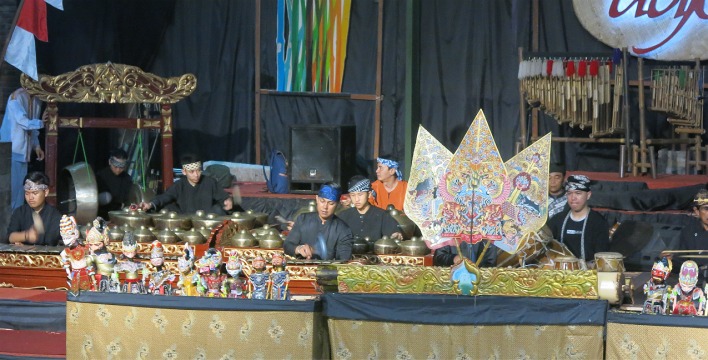 .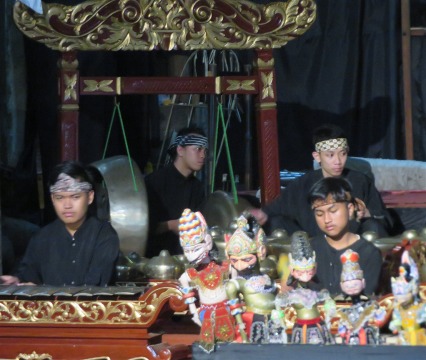 .


Four boys on "horses" began the procession of many many performers. . .
Young men performing with large Angklung
followed by a procession of dancers in colourful costumes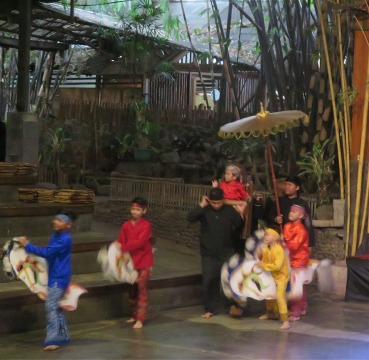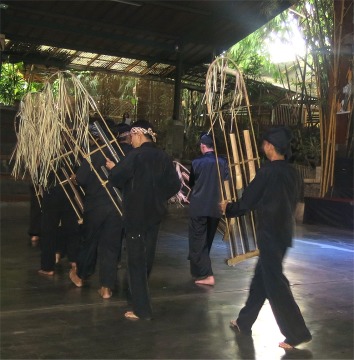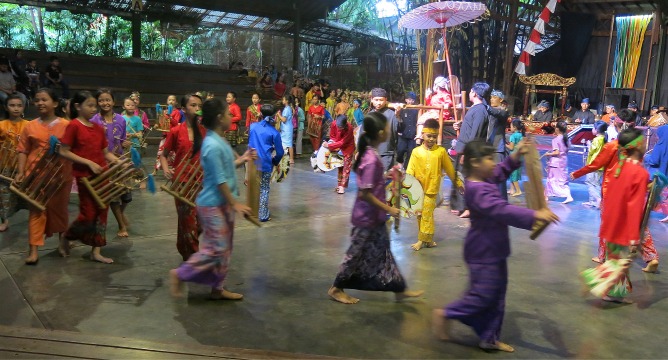 It all seems chaotic but really, they all moved in precision
performing traditional dances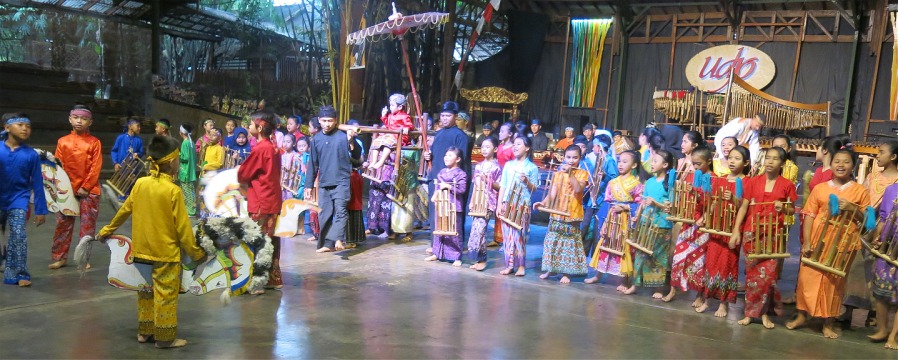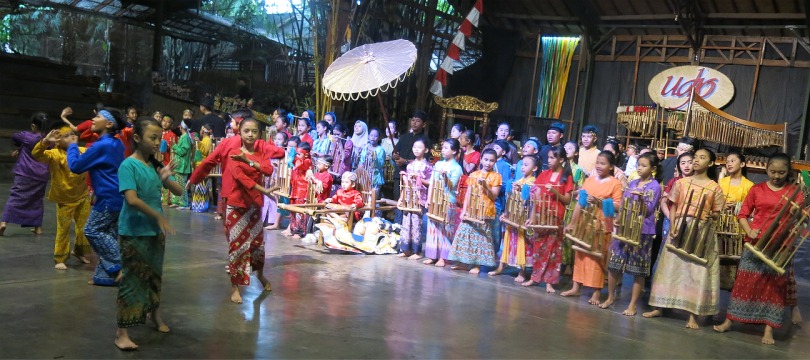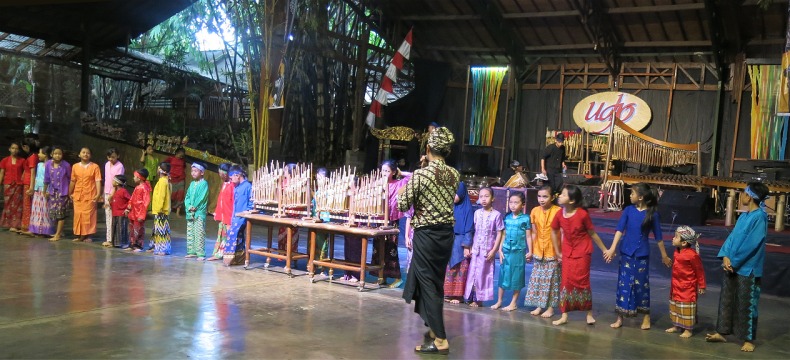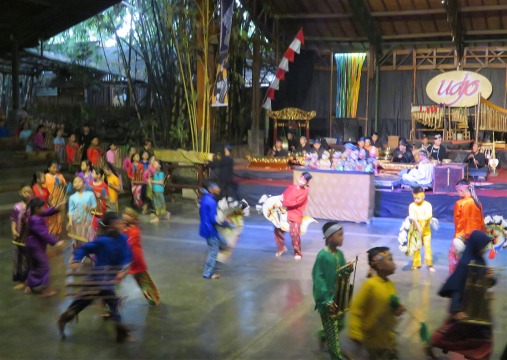 .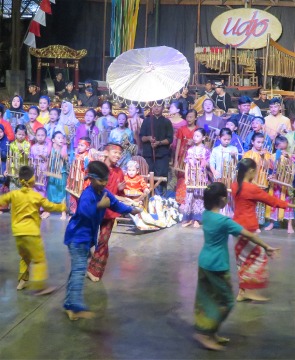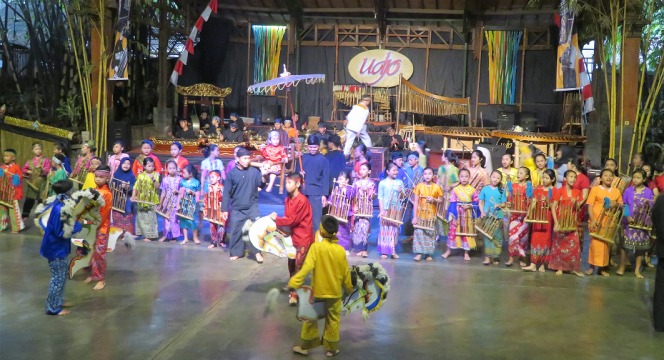 .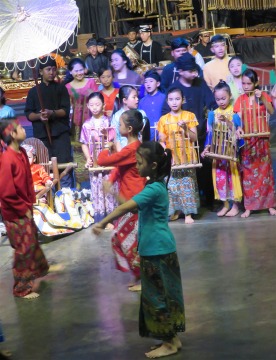 The little sultan arrives on a palanquin.
Not sure if he was a regular as a woman, possibly his mother,
ran onto the stage twice to give him treats. LOL!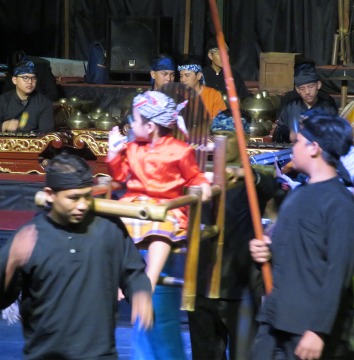 .


Two young girls performed a dance of agility.
Then they went to the edge of the stage and put on masks that were hidden under the red scarves. . .
. . . a slight difference from the sweet little faces before the masks!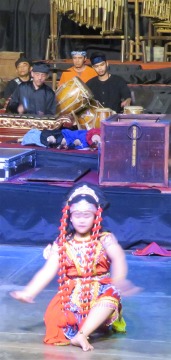 .
.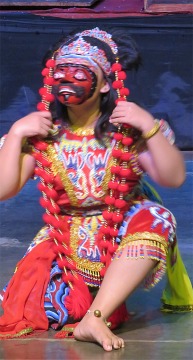 .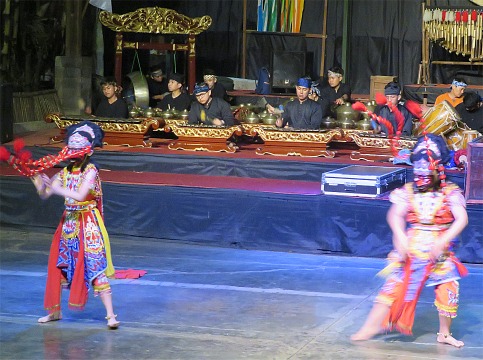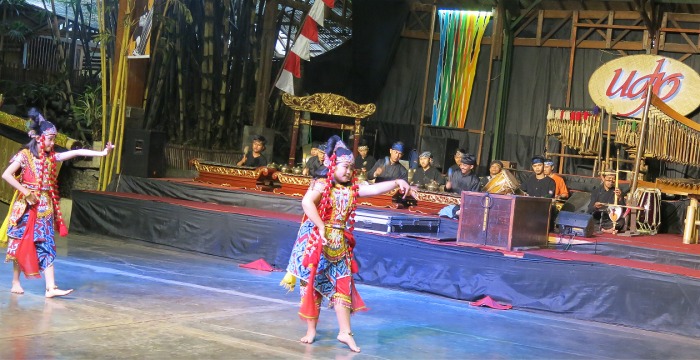 .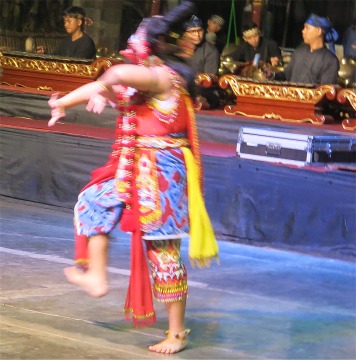 Such colourful costumes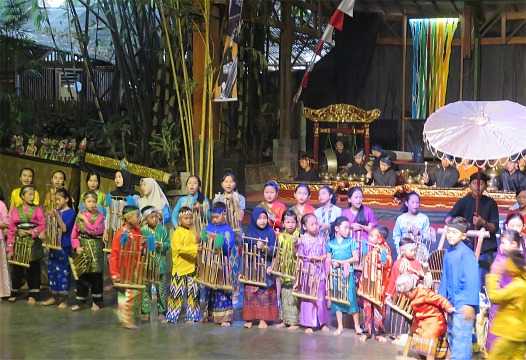 .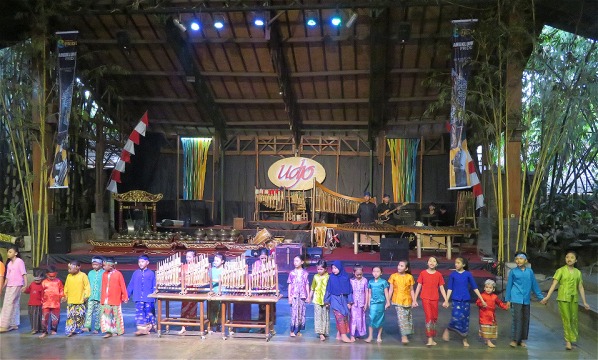 Indonesian horn player. This is an older performer. He also sang parts for the puppet show
The "lead" marimba player - hands faster than the eyes could follow.
The "marimba" player was very good.
He is backed by a bass player, drummer, percussionist, and the angklung.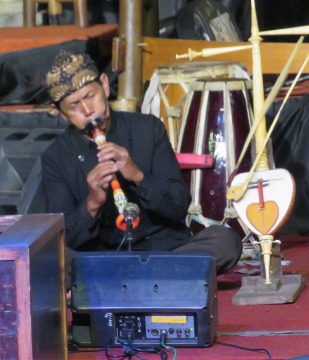 .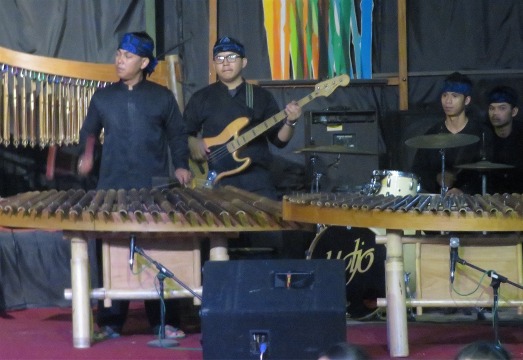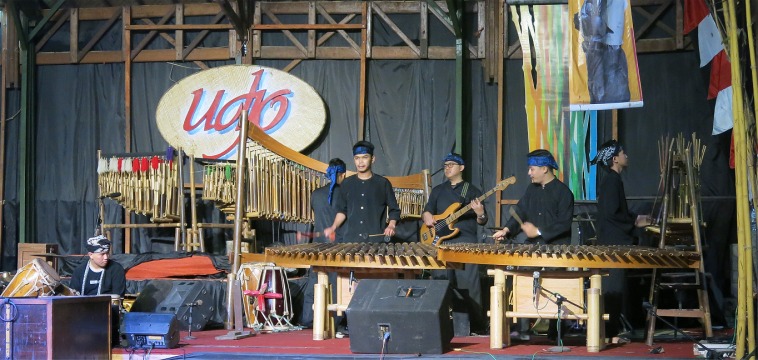 The performers range from 6, 7 - 18.
Fascinating how they move their bodies like disjointed parts,
almost as if a puppeteer were moving their arms and legs.
There are so many dances, and each dancer did a few minutes.
The moves are so familiar from travelogues we've seen on TV.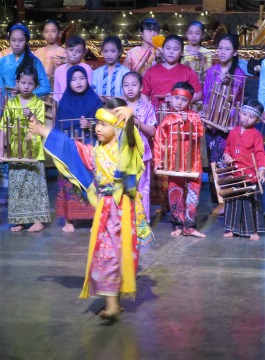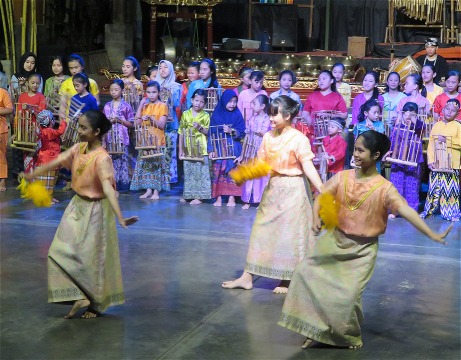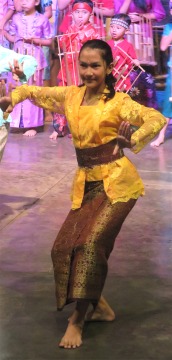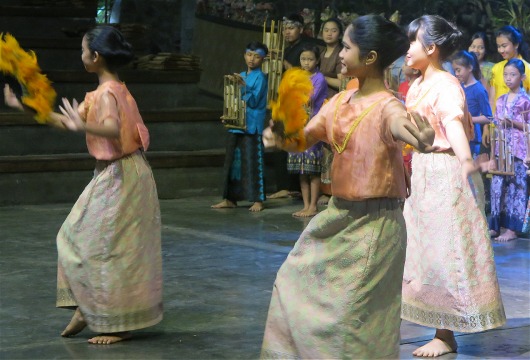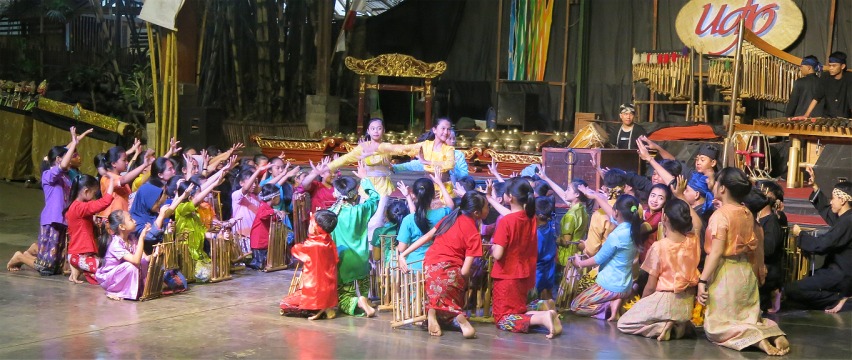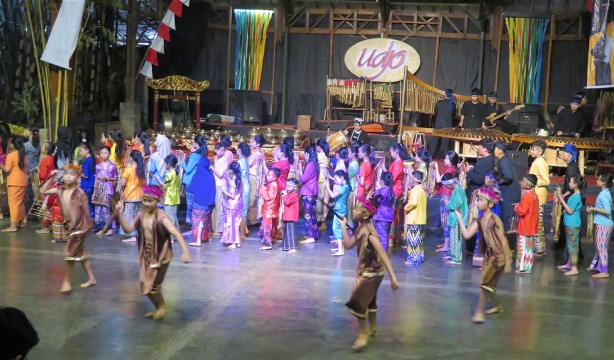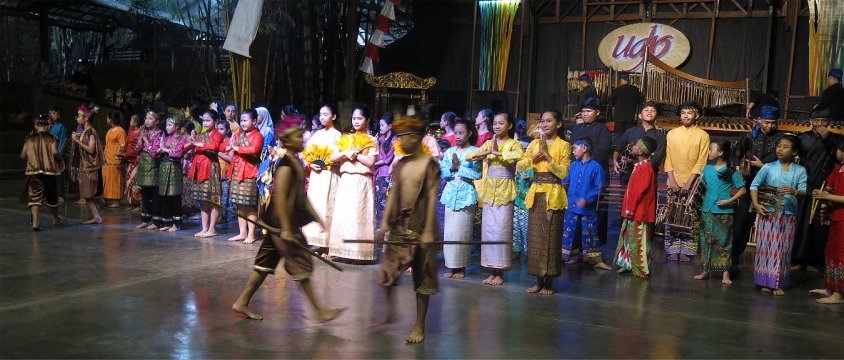 PHOTOS FROM A TRAIN
Bandung To Yogyakarata
Album One
Album Two
Album Three
Album Four




JAVA CONTENTS
www.hillmanweb.com/indonesia/java
INDONESIA INTRO CONTENTS
www.hillmanweb.com/indonesia

Part of the
Hillman Travel Adventures
Bill and Sue-On Hillman