.

50 Years On Stage: 1960-2010



Our Summer of 2010 was filled with music.
Here are a few of the events that stand out.




We were prominently featured in the Manitoba Museum displays playing tribute to Manitoba musicians.



Bill and Sue-On with MACA Trophy
for Entertainers of the Year (1979/80)
Behind Album No. 6 (1976) and CD 10 (1997)


Another View
Including the mural featuring our 1974 promo photo
taken for our NW USA Grandstand Tour
www.hillmanweb.com/shakin




The Hillman Performances on the Shakin' All Over Stage
TributeTo Manitoba Performers
at Winnipeg's Museum of Man and Nature


Sue-On, Bill and Robin on stage and gathered around the Rockola Juke Box filled with hits by Manitoba artists.
www.hillmanweb.com/shakin/11.html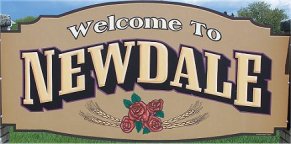 ARENA DANCE SOCIALS FOR THE MANITOBA HOMECOMING CELEBRATIONS


www.hillmanweb.com/music/newdale.html
www.hillmanweb.com/mccreary



CHICAGO BLUES



| | |
| --- | --- |
| Blues Jam: Bill and Sue-On with Bob Zeuschner and Tom Yeates | Blues fans at the Kingston Mines Blues Club |
www.erbzine.com/mag33/3324.html
Blues Jam and a Rockin' Night at Chicago's famous Kingston Mines Blues Club




WITH TARZAN ON STAGE IN UTAH


| | |
| --- | --- |
| Sue-On ~ Summer Broyhill ~ James Royce Edwards ~ Bill | Tuacahn Red Rock Cliffs Amphitheatre |
www.erbzine.com/mag27/2759.html




THE ENTROPY ON STAGE IN BRANDON


| | |
| --- | --- |
| Grant Boyer | Luke Hutchinson | Josh Hutchinson | Jayson Yuricek | The Entropy |
THE ENTROPY WEBSITE | ENTROPY ON FACEBOOK | ENTROPY ON MYSPACE
Our cousin Grant's band from Toronto did a rockin' set in Brandon
during a stop-over on the return loop of their "Cities Will Fall" cross-Canada tour.




THE TENNESSEE THREE
On Stage Photos
The North 40 ~ Brandon ~ Manitoba ~ Canada | September 18, 2010


| | |
| --- | --- |
| Bill Hillman and Bob Wootton | The Tennessee Three |
www.tennesseethree.com
"From the days of early stardom until his last years as a performer, Johnny Cash chose only to work with one band - THE TENNESSEE THREE -
and depended upon them to provide him with the unique sound that would come to be recognized by millions of fans over the world.
Bob Wootton provided the unique "boom-chicka-boom" guitar that classifies most of Johnny's songs.
The music of The Tennessee Three is as important to the sound and successes of Johnny Cash as his own voice."
Part of our Sun Records Tribute Series
http://www.hillmanweb.com/sun


BACK TO THE HILLMAN INTRO PAGE
Bill and Sue-On Hillman
hillmans@wcgwave.ca