BILL and SUE-ON HILLMAN: A 50-YEAR MUSICAL ODYSSEY
www.hillmanweb.com/book :: www.hillmanweb.com/book/gigs


ROCKIN' ROBIN
www.hillmanweb.com/robin
Click for full-size collage

Through the years our son Robin has displayed special musical talents that we are very proud of. From a very early age he excelled in piano, trombone, drums and bass. He played trombone in high school jazz and rock bands and later joined the Brandon University Jazz Band while still in grade 12. He played with that band until he graduated with his B. Sc. Degree. Robin even brought some members of the Brandon University Jazz Band in to provide the horn section for Bobby Curtola when we backed Bobby for a Rock Reunion show.

Along the way he played drums with a local Blues band and often joined us in our SOO'S Showhall jams and at the Cantina Jam Club. Noticing that there was an over-abundance of drummers at our jams he taught himself to play bass. This served him very well when he joined our band as "A Third Man" since his mom often handled the drum chores and later we brought in a succession of guest drummers to spell her off.

We relied on Robin's rock solid bass work for the succession of gigs we played in later years: Blues Concerts, Folk Festivals (were he doubled on a bodhran for our Celtic numbers), arena dances for Community Reunion Events, Oktoberfests, Fairs, the special Shakin' All Over appearance at the Manitoba Museum, etc.
ROBIN'S MUSIC THROUGH THE YEARS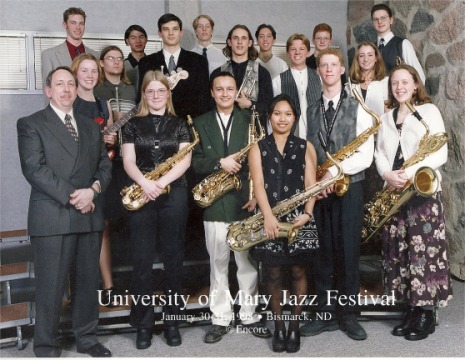 Robin with a high school jazz band in North Dakota (back row - third from the right)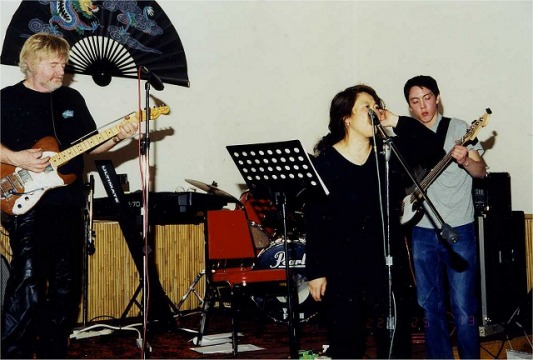 Robin with mom and dad at a SOO'S Jam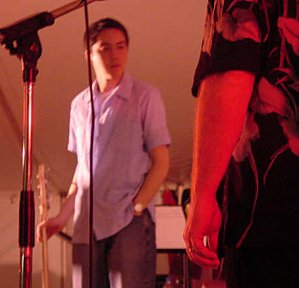 Robin the bassist: Arena Stage ~ Under the Big Top ~ Hillman Home Studio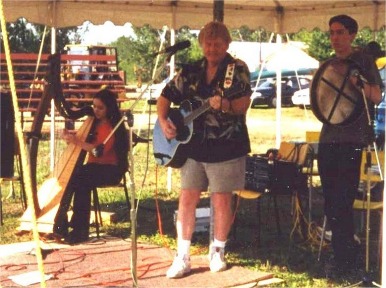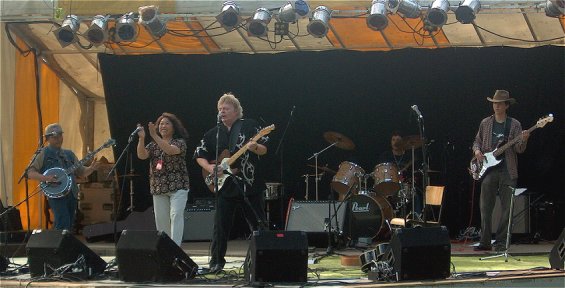 Robin and Family at one of our Folk Festival appearances
www.hillmanweb.com/music/folk104.html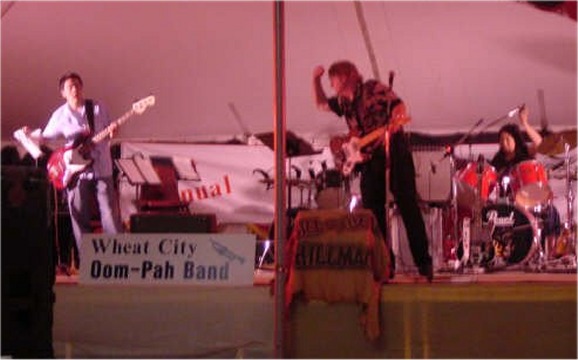 On stage at one of our Oktoberfest shows.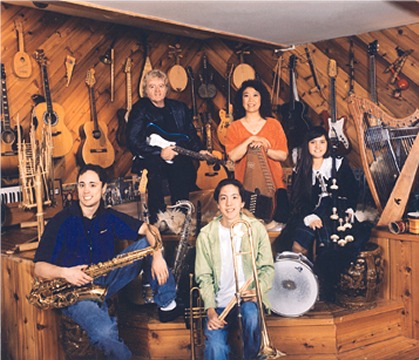 Robin and the Hillman Family in the Hillman Music Room.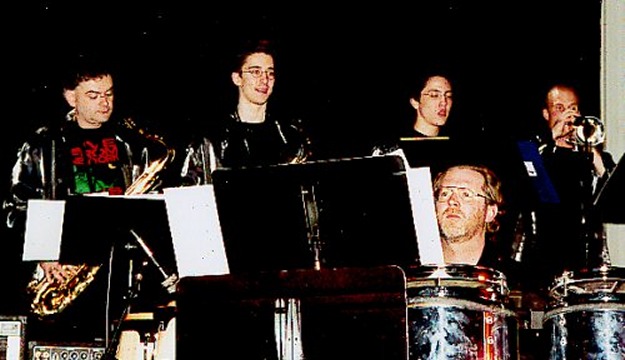 Robin and four other members of the Brandon University Jazz Band
providing the horn section for the Bobby Curtola Rock Reunion Show


Letting It Slide


Photo by Colin Corneau ~ Brandon Sun ~ March 18, 2000
"Robin Hillman blows some last minute notes before taking the stage at the Centennial Auditorium
at the start of the 18th annual Brandon Jazz Festival.
Hillman was playing his trombone as part of the Brandon University Jazz Ensemble."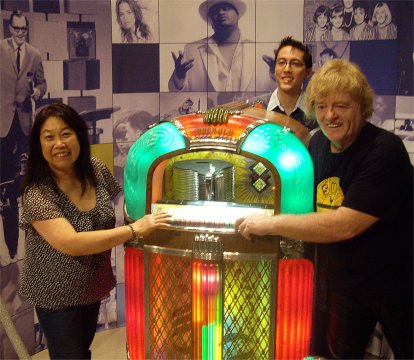 Shakin' All Over Performance at the Manitoba Museum
www.hillmanweb.com/shakin


Robin's move to Winnipeg to work for an IT company opened another musical door. He was chosen to play drums and percussion for The Winnipeg Pops Orchestra -- a renowned 60-piece orchestra that has thrilled live audiences for over 60 years.

We were thrilled to attend the special 60th Anniversary Concert of the WPO at the Winnipeg Art Gallery Auditorium. We were also fortunate to be able to attend their show at the outdoor Lyric Theatre in Winnipeg's Assiniboine Park on the second day of summer. The day was chilly and windy with threats of showers, but the crowd was kept warm and enthralled by the wonderful variety of music from the orchestra led by conductor Dave Schmidt. Robin's incredibly diverse background in so many styles of music served him well -- his drums and percussion were right on.


WINNIPEG POPS ORCHESTRA 60TH ANNIVERSARY GALA CONCERT
On December 3rd, 2016, The WPO celeberated its 60th year of musical excellence!
From humble beginnings in 1956, the WPO has enjoyed over six decades of performances all across the city and province.
The orchestra performed a selection of songs ranging from Broadway medleys, showtunes, classical, big band and jazz arrangements.
For more photos of this event see our WPO section
www.hillmanweb.com/wpo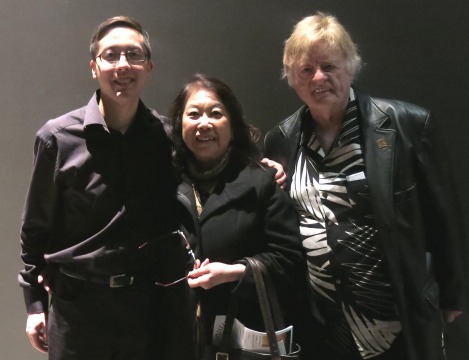 WINNIPEG POPS ORCHESTRA :: LYRIC THEATRE ~ ASSINIBOINE PARK
The WPO performed a free outdoor concert on June 22, 2017. A spectacular evening of classical, pop, jazz and more.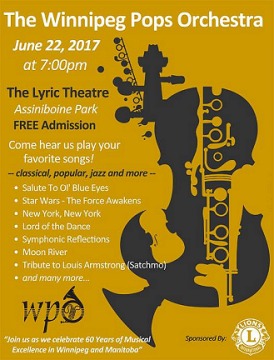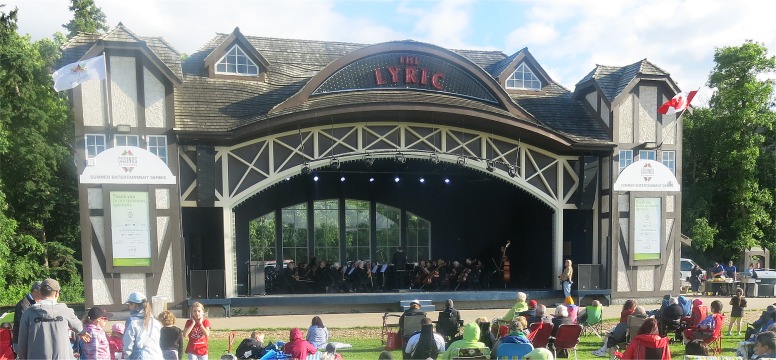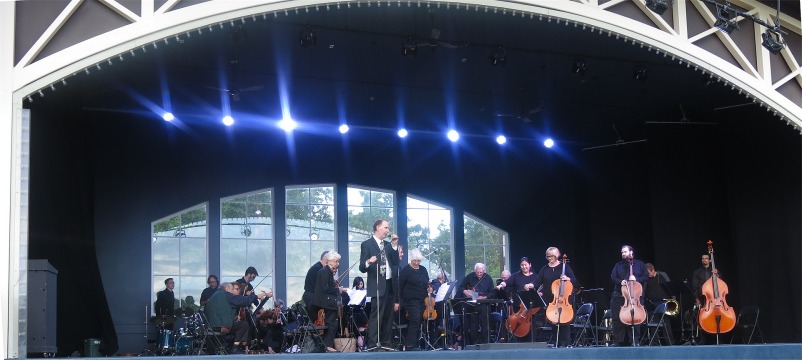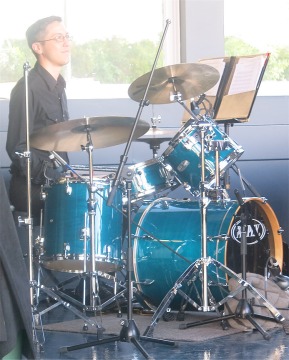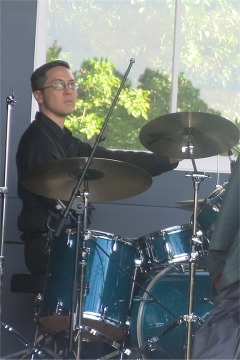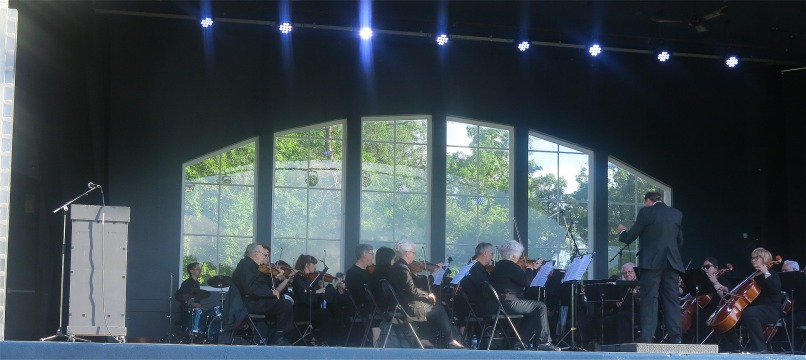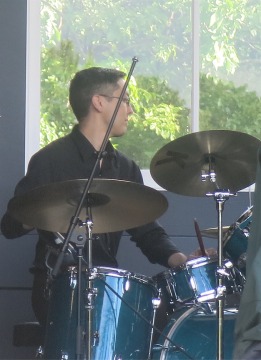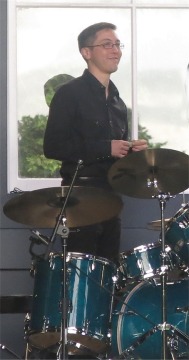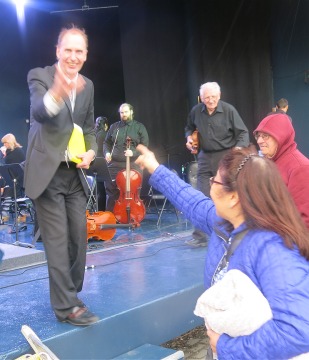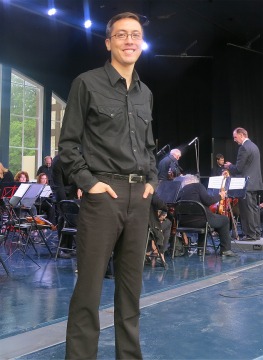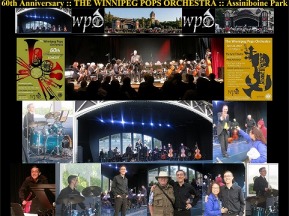 Click to see WPO collage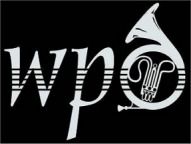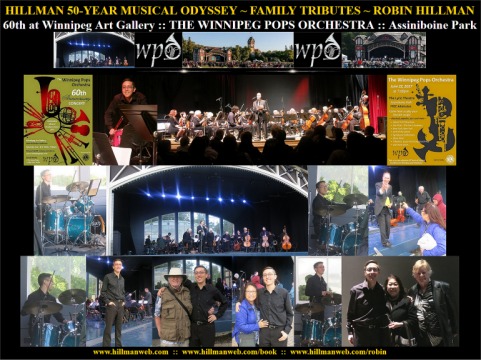 Click for full-size collage


Featured in our Hillman Gig Notes Series Ch. 7
www.hillmanweb.com/book/gigs/07.html


Bill and Sue-On Hillman
Eclectic Studio
www.hillmanweb.com
E-MAIL CONTACT:
hillmans@wcgwave.ca
Copyright 2017: Bill and Sue-On Hillman