THE ROY ROGERS RADIO SHOW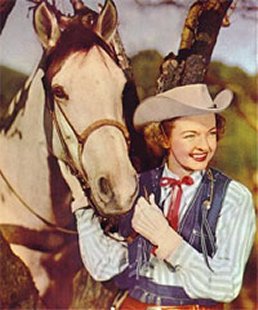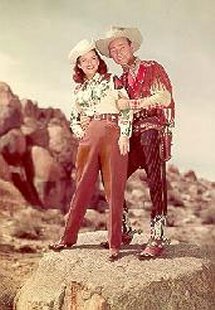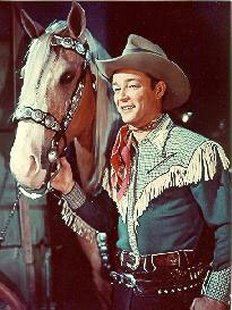 Roy Rogers, born Leonard Franklin Slye (November 5, 1911 – July 6, 1998), was an American singer and cowboy actor, as well as the namesake of the Roy Rogers Restaurants chain. He and his wife Dale Evans, his golden palomino Trigger, and his German Shepherd dog, Bullet, were featured in over one hundred movies and The Roy Rogers Show. The show ran on radio for nine years before moving to television from 1951 through 1957. His productions usually featured a sidekick, often either Pat Brady, (who drove a jeep called "Nellybelle") or the crotchety George "Gabby" Hayes. Roy's nickname was "King of the Cowboys". Dale's nickname was "Queen of the West."


Pat Brady with Roy and Dale

The Roy Rogers Radio show changed shape and format during its ten year run. It was originally a western music and variety show. The shows from the early 50's are still in the earlier mode of some action in a storyline, whether it be outlaws, or tall tales, or a good old-fashioned deed to the ranch cliffhanger. Somewhere the story is broken up by song, with "The Sons of the Pioneers" and Roy and Dale. The music was always first rate Hollywood-style western music, excellently played.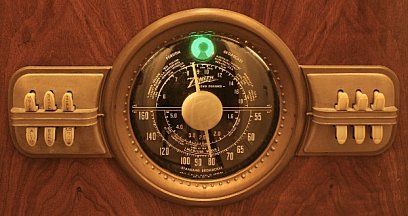 Listen to a few sample shows from
Radio's Golden Age
Roy Rogers On The Air

.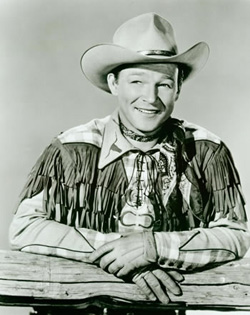 The show closed with Roy and Dale singing Happy Trails (written by Dale Evans).
Happy trails to you, until we meet again.
Happy trails to you, keep smilin' until then.
Who cares about the clouds when we're together?
Just sing a song and bring the sunny weather.
Happy trails to you, 'till we meet again.


ROY ROGERS / DALE EVANS MUSEUM
CONTENTS PAGE
www.hillmanweb.com/royrogers