BILL and SUE-ON HILLMAN: A 50-YEAR MUSICAL ODYSSEY
www.hillmanweb.com :: www.hillmanweb.com/book :: www.hillmanweb.com/book/gigs


Presents
THE WINNIPEG POPS ORCHESTRA
60th Anniversary Performance at the
Winnipeg Art Gallery Auditorium
December 3, 2016
www.hillmanweb.com/wpo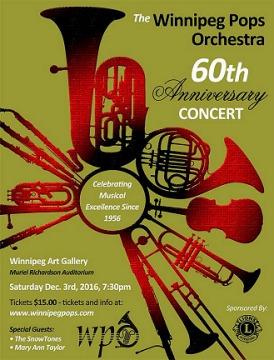 Click for larger images

The well-attended audience awaiting the performance by the Winnipeg Pops Orchestra in the Muriel Richarson Auditorium of the Winnipeg Ar Gallery.
This is a +50-member orchestra, performing a selection of songs ranging from Broadway medleys, showtunes, classical, big band and jazz arrangements.
Robin had just been recruited as percussionist only 4 weeks earlier. This is certainly a different kind of music and gig for a rock drummer;-)
.


.

The crowd gathers while the musicians are setting up on the stage.
.



.

.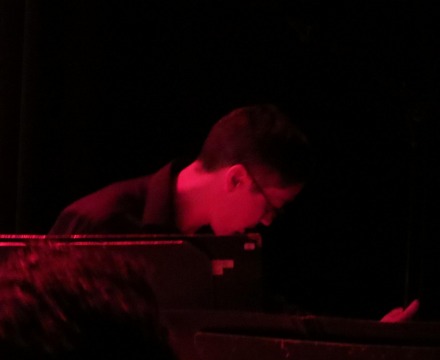 Sister China-Li and proud momma, Sue-On.

Robin at the drum kit.
As usual, drummers are seldom seen...
.



.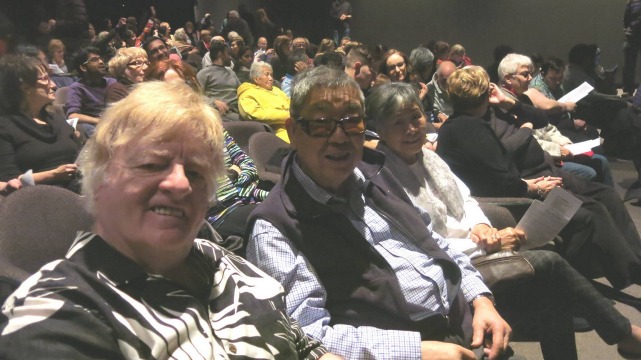 Pops was pretty proud too, along with Uncle Kenny and Aunt Rebecca.
.



.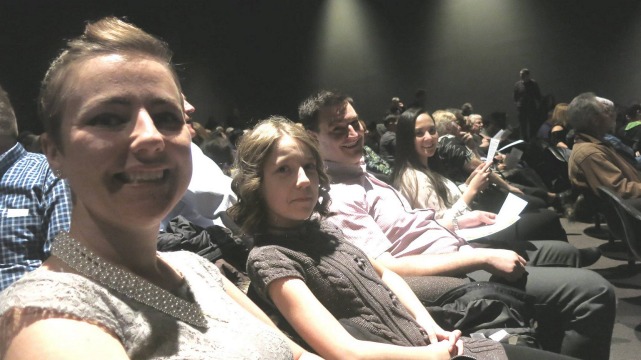 Jen Funk, Oriyen, Ryan and China-Li waiting for the concert to begin.
.



.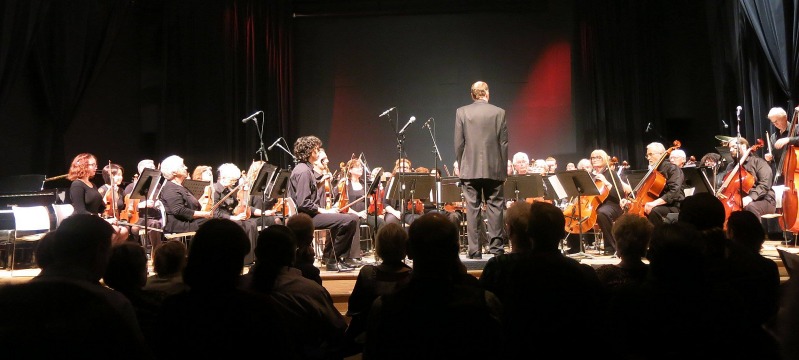 The orchestra under the enthusiastic direction of conductor Dave Schmidt.
.



.

Robin's old classmate, former Newdale boy and now local
Brandon musician / actor Poul Egelund Jensen also performs
with the Winnipeg Pops Orchestra.
.



.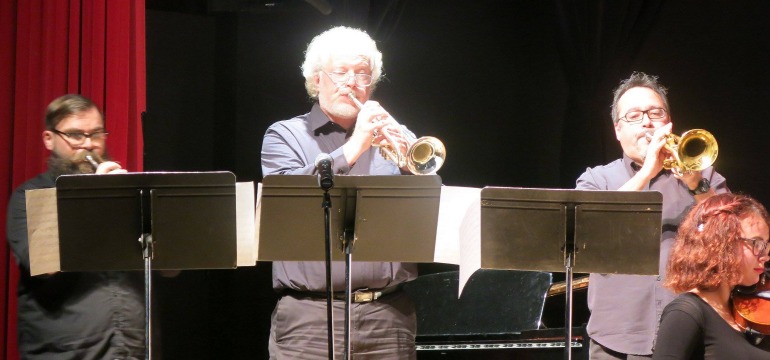 Poul Egelund Jensen performing "Bugler's Holiday" in the trumpet trio.
.



.

Excellent vocal renditions on Christmas tunes by the a capella group Snow Tunes.
.



.

Mary Ann Taylor - Award winning vocalist, violinist and past Pops conductor
Mary Ann Taylor sharing a brief history of the orchestra
and will guest-conduct a Christmas sing-a-long.
.



.


Conductor Dave sharing anecdotes before selections.
.



.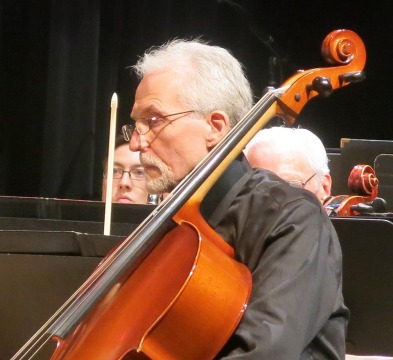 .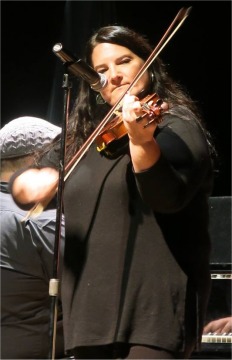 Principal cellist Jerry Krcek,
newly retired Health Sciences Centre neurosurgeon.

North American Fiddlers' Hall of Fame member
Patti Kusturok's rendition of "Beaumont Rag"
accompanied by her friend Troy MacGillvray
had us all tapping our feet!
.



.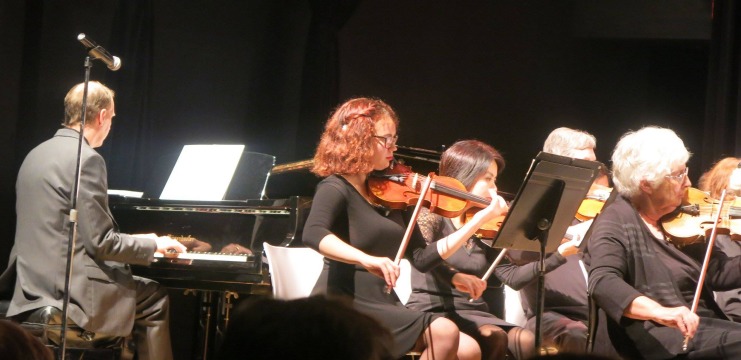 Conductor Dave adding his fine touches to "O Holy Night"
on the quarter-million dollar grand piano,
a gift to the WAG from the Richardson family.
The Snow Tones provided vocals.
.



.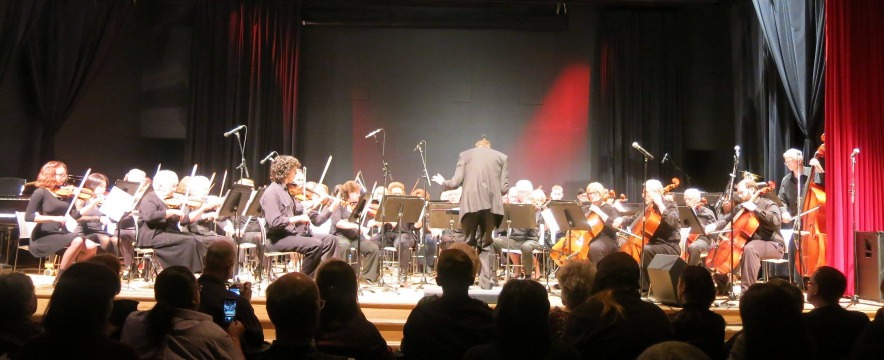 Conductor Dave led the orchestra in the rousing finale:
Lord of the Dance!
It was the perfect end to a most enjoyable concert.
.



.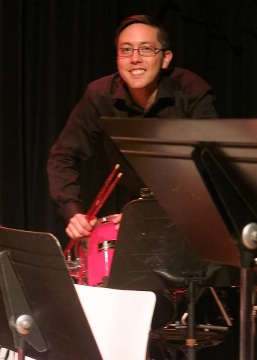 .
After-Show Get-Together with Son Robin
..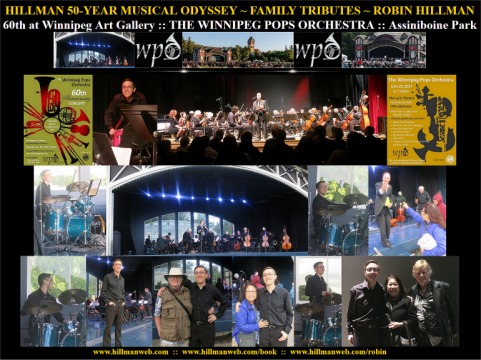 Click for full-size collage
From our Hillman Family Music Tributes Series
www.hillmanweb.com/robin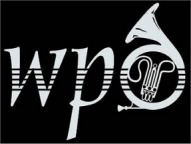 Bill and Sue-On Hillman
Eclectic Studio
www.hillmanweb.com
E-MAIL CONTACT:
hillmans@wcgwave.ca
Copyright 2017: Bill and Sue-On Hillman