Ancient China in 3D: Gallery Gallery TwentyFour


Defences on the Wall from which the Boxers Fired on the U.S. Legation, Peking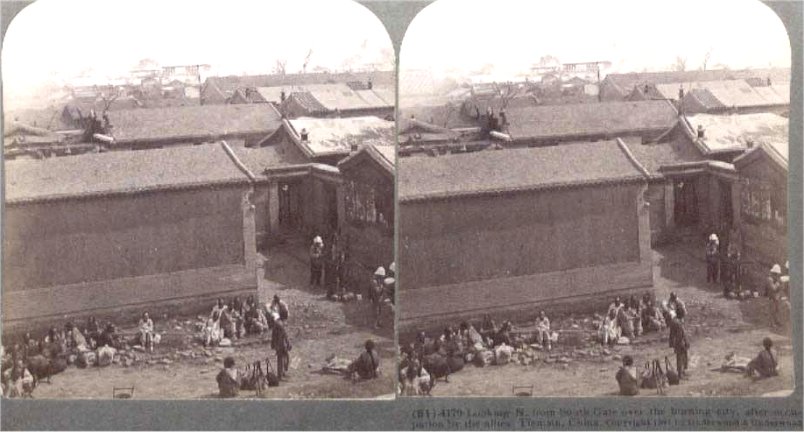 Looking N. from South Gate over the burning city, after bombing by the allies.



A Chinese christian Pastor and Family - A class extremely hated by the fanatical "Boxers" - Canton



Strange Medley from many Nations oat the Public Water Hydrant -- during foreign occupation -- Tientsin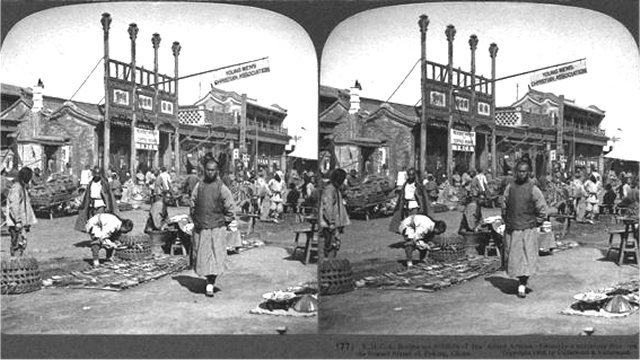 .Y.M.C.A rooms for the soldiers of the allied armies -
formerly a notorious dive - on the busiest street of Peking, China. 1902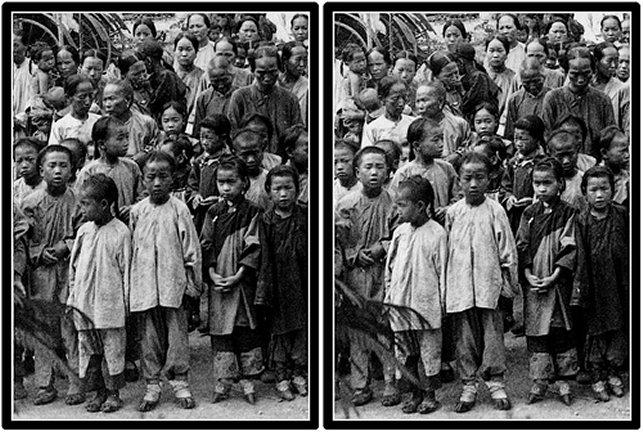 Children victims of the Boxer Rebellion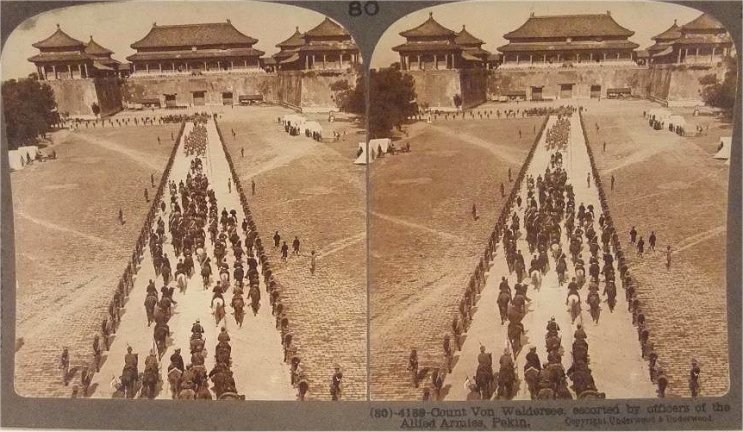 Count Von Walersos escorted by officers of the Allied Armies, Pekin



Reminders of the terrible eight week's Siege - ruins of French Legation, on Legation Street - Peking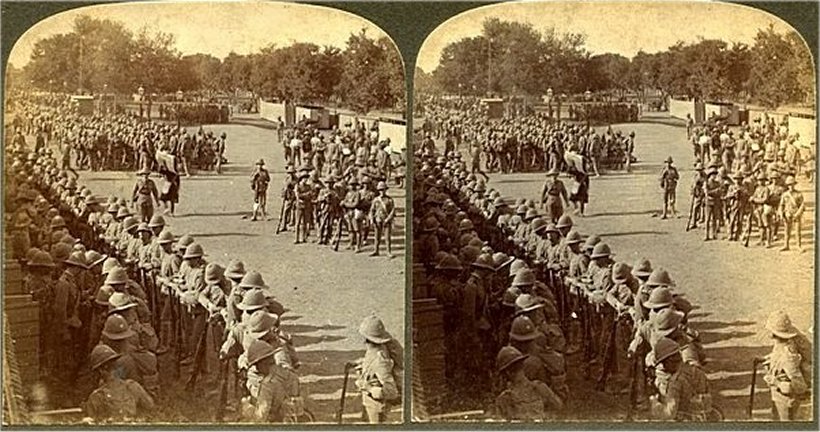 American Flag reined over battered remnants of South Gate immediately after the City's capture, Battle of Tienstsin.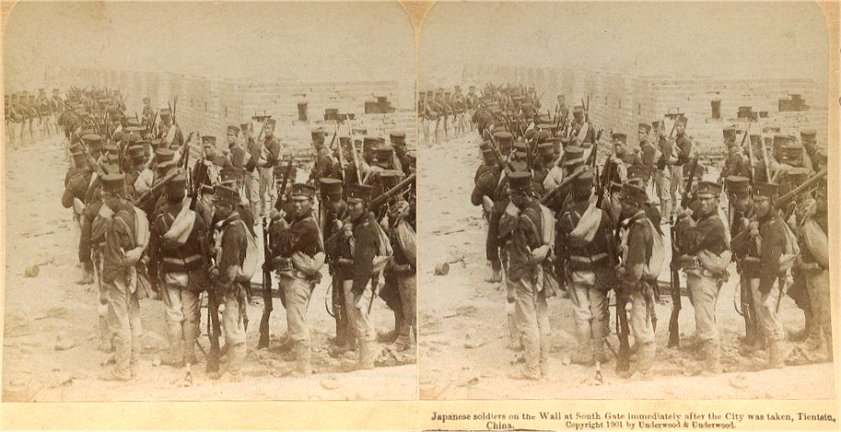 Japanese soldiers on the Wall at South Gate immediately after the City was taken, Tientsin



The gallant 14th U.S. Infantry leaving Peking - escorted to City limits by Gen. Chaffee and Staff



One of Li Hung Chang's Executioners, and his kneeling Victim - Canton



"Boxers" awaiting excecution, Canton prison



Missionary Refugees fleeing from the "Boxers" -- landing at Cheefoe


CONTENTS
Ancient China In Three Dimension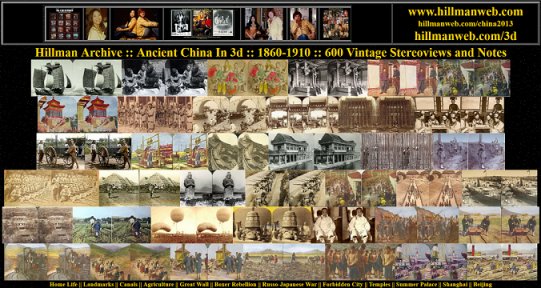 BACK TO THE MAIN
3D CHINA CONTENTS PAGE
2000 3d Stereoviews ~ Many in Two Sizes and Colour -- With Captions and Full Notes
www.hillmanweb.com/3dchina


Older Original Contents Pages: CHINA 3-D CONTENTS I :: CHINA 3-D CONTENTS II
BACK TO HILLMAN MAIN SITE CONTENTS
All Original Work and Photo Restoration ©1996/2020
William Hillman: hillmans@wcgwave.ca
Faculty of Education Professor (Retired)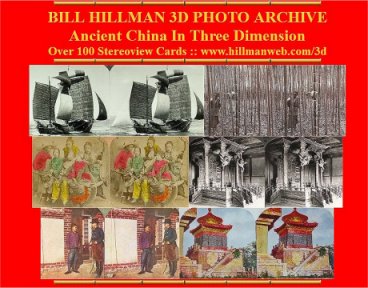 ..