Ancient China in 3D: Gallery Gallery Forty-Five


.

The Five Pagoda Temple, Peking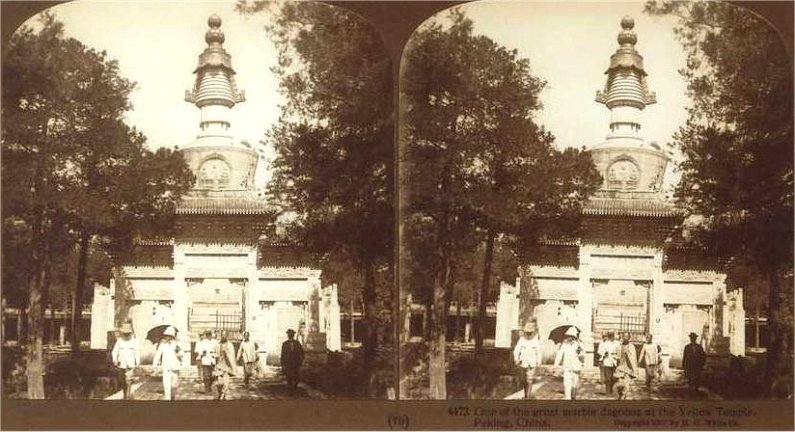 Peking Temple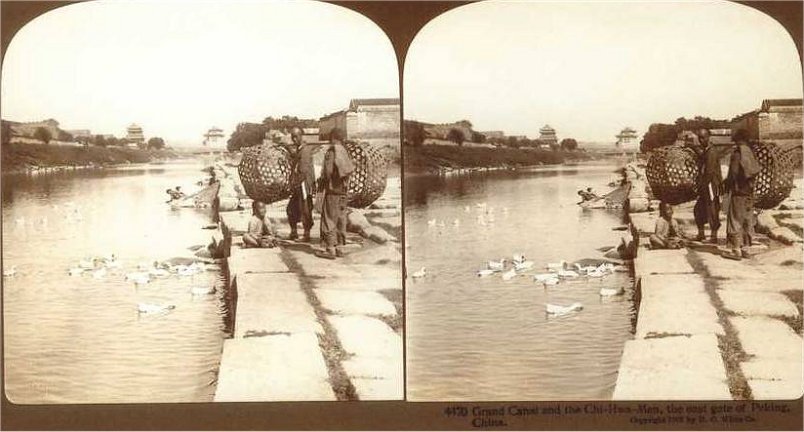 Grand Canal and the Great Gate of Peking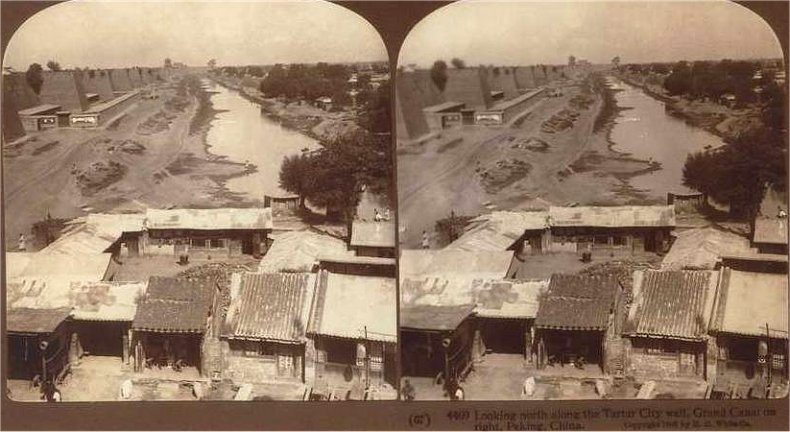 Looking north along the Tartar City Wall, Grand Canal on right, Peking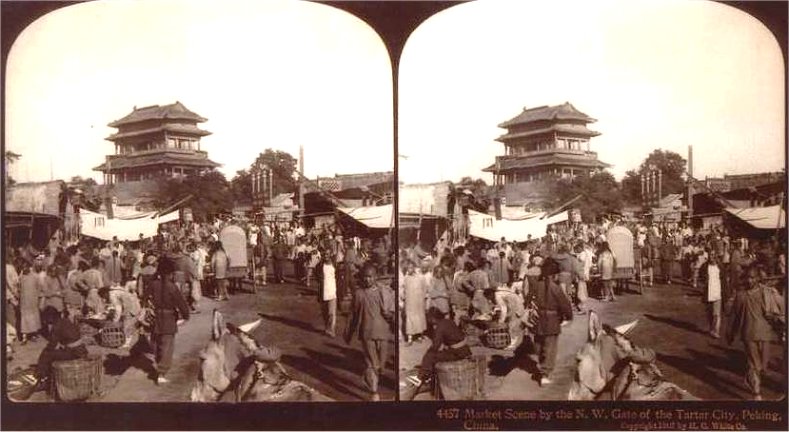 Market Scene by the N.W. Gate of the Tartar City, Peking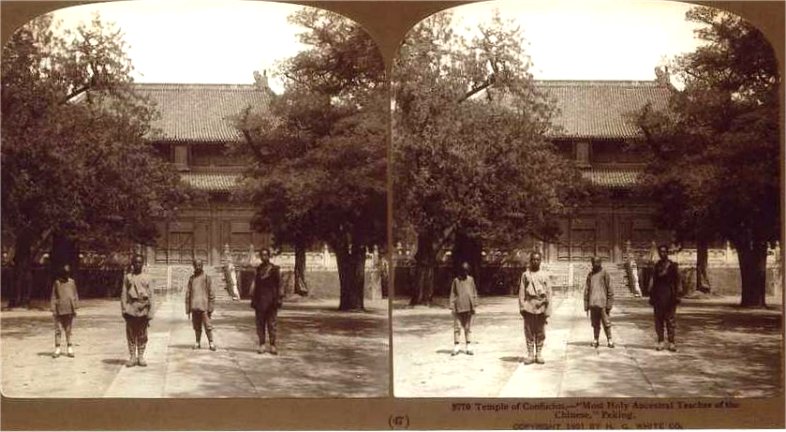 The Temple of Confucius -- "Most Holy Cncestral teacher of the Chinese, Peking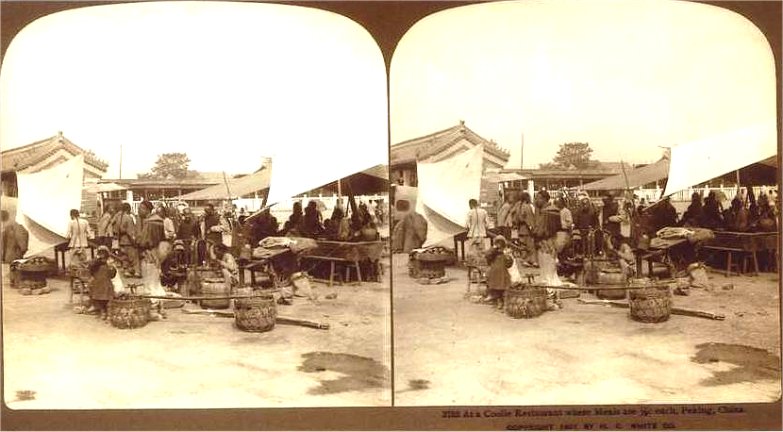 At a Coolie Restaurant where meals are served, Peking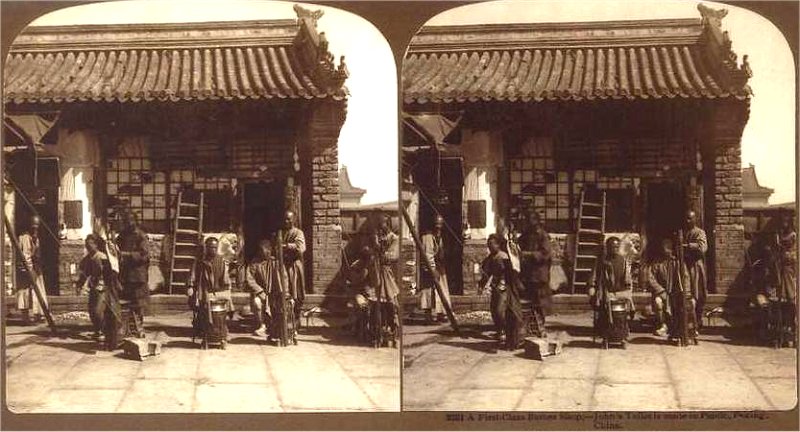 A First-Class barber shop, Peking



Papyrus, from which Paper was first made and takes its name.



City of Peking off for Manila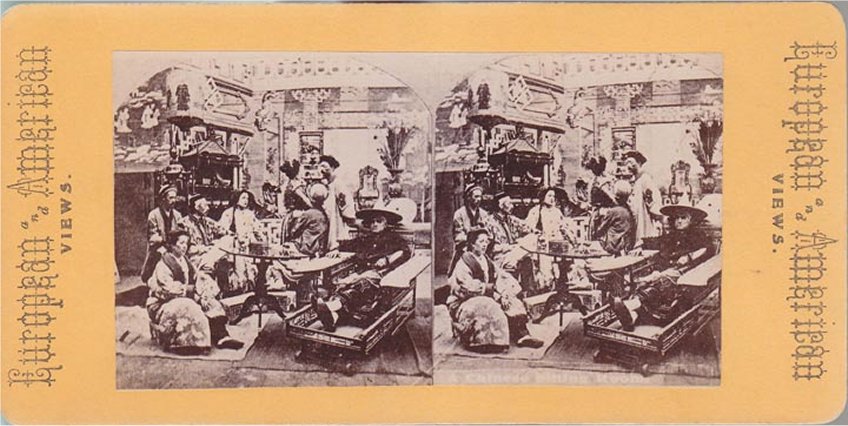 Chinese Meeting Room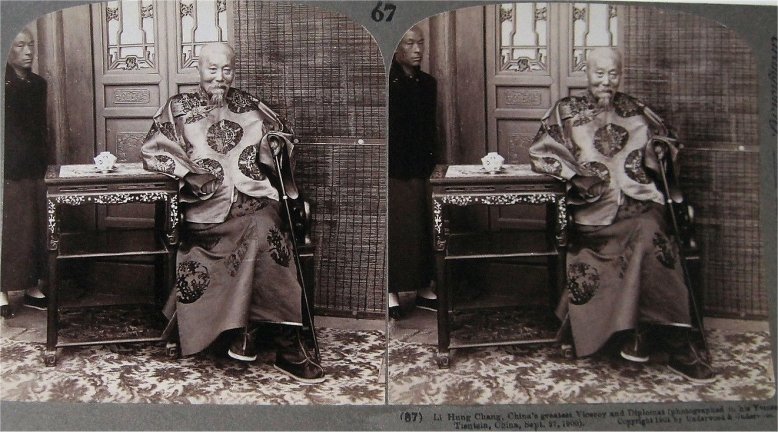 Li Hung Chang, China's greatest Viceroy and Diplomat, Tienstsin - September 1909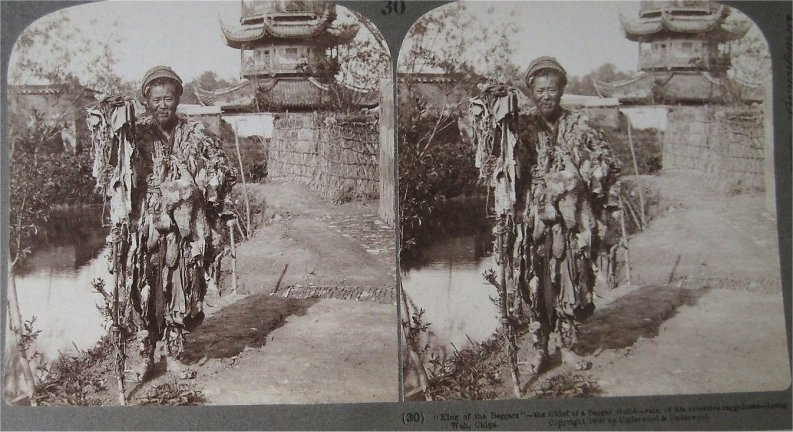 "King of the Beggars" -- the Chief of a Beggar Guild -- vain of his raggedness -- Leung Wah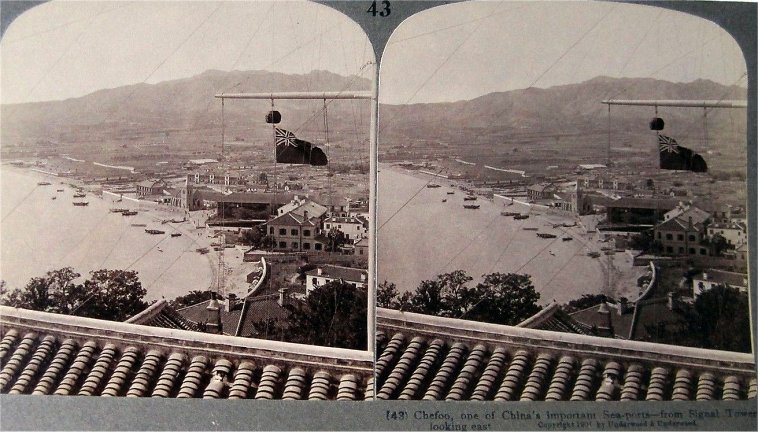 Chefoo, one of China's important Sea-ports -- from Signal Tower looking east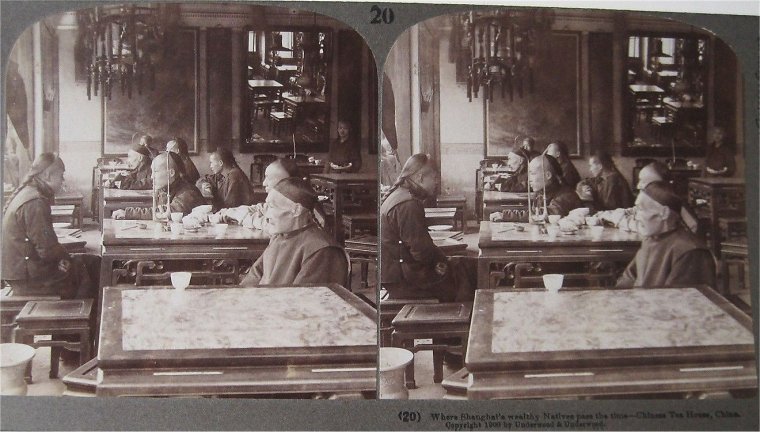 Where Shanghai's wealthy Natives pass the time -- Chinese Tea House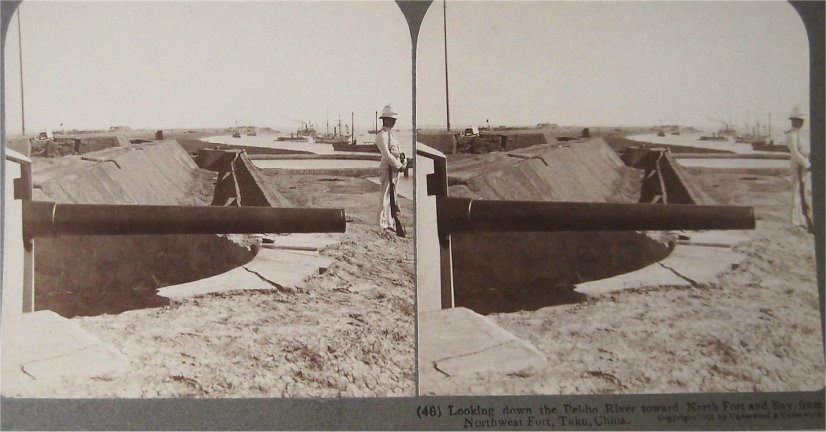 Looking down the Pel-ho River toward North Fort and Bay from Northwest Fort, Taku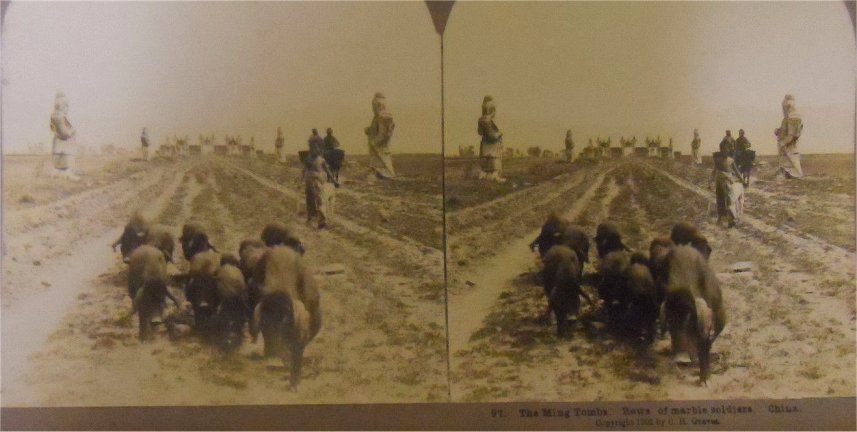 The Ming Tombs. Rows of marble soldiers.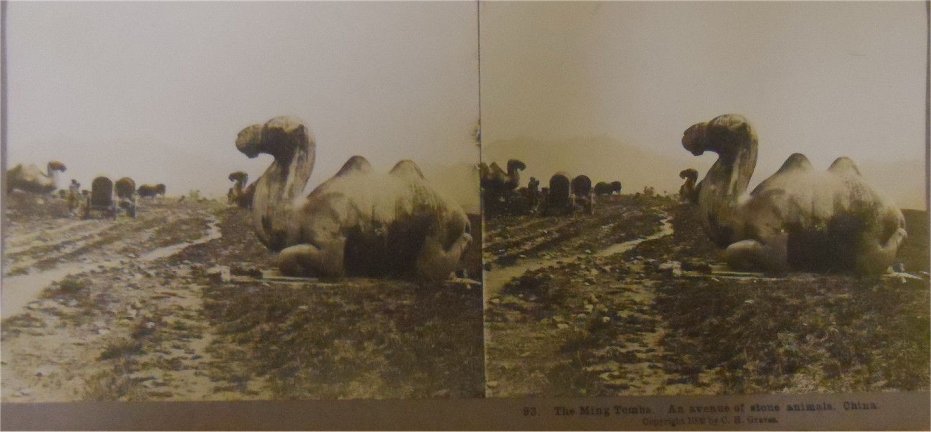 The Ming Tombs. An avenue of stone animals.



Colossal Statue of Buddha in Fuchoo Temple, at Ningpo.



Chinese Funeral Procession -- Bearing Food for the Departed.


20


CONTENTS
Ancient China In Three Dimension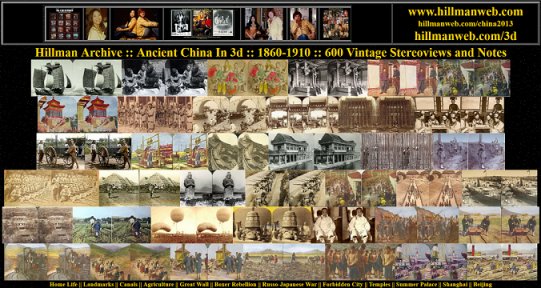 BACK TO THE MAIN
3D CHINA CONTENTS PAGE
2000 3d Stereoviews ~ Many in Two Sizes and Colour -- With Captions and Full Notes
www.hillmanweb.com/3dchina


Older Original Contents Pages: CHINA 3-D CONTENTS I :: CHINA 3-D CONTENTS II
BACK TO HILLMAN MAIN SITE CONTENTS
All Original Work and Photo Restoration ©1996/2020
William Hillman: hillmans@wcgwave.ca
Faculty of Education Professor (Retired)
























..
---