Ancient China in 3D: Gallery Gallery Fifty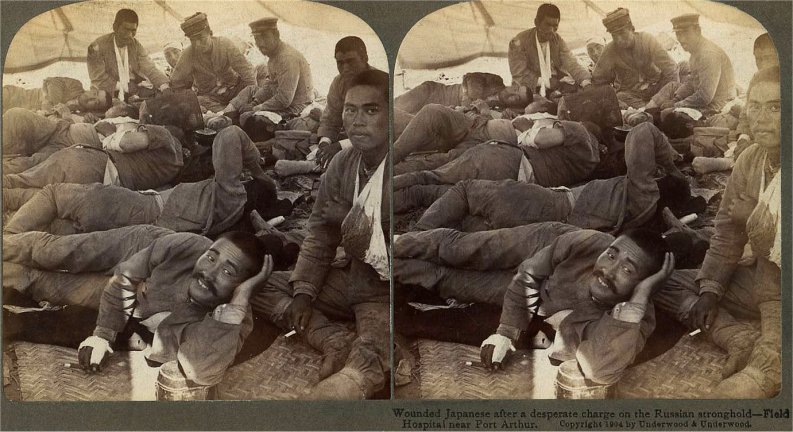 Wounded Japanese after a desperate charge on the Russian stronghold -- Field Hospital near Port Arthur.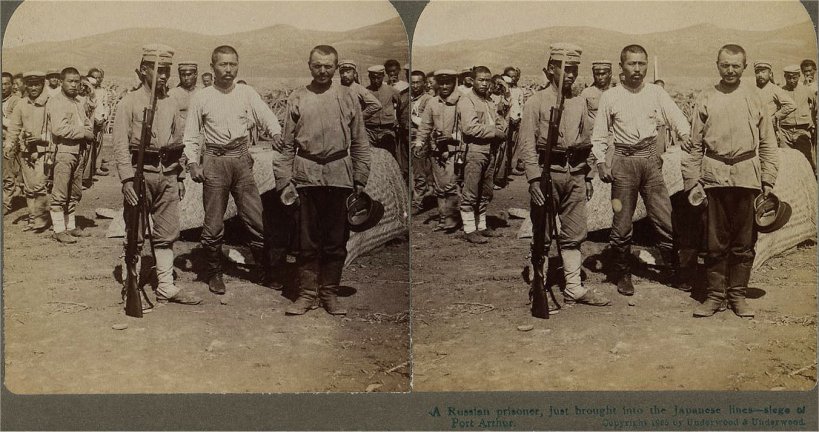 A Russian prisoner, just brouight into the Japanese lines -- siege of Port Arthur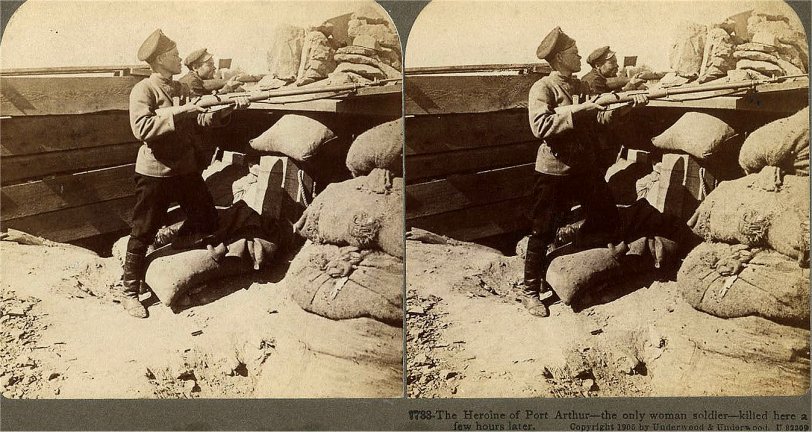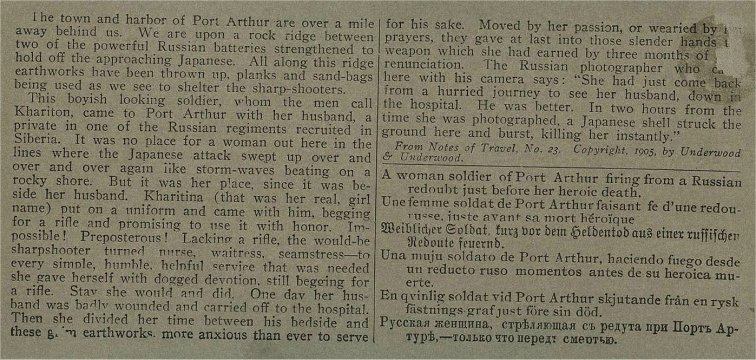 The Heroine of Port Arthur -- the only woman soldier -- killed here a few hours later.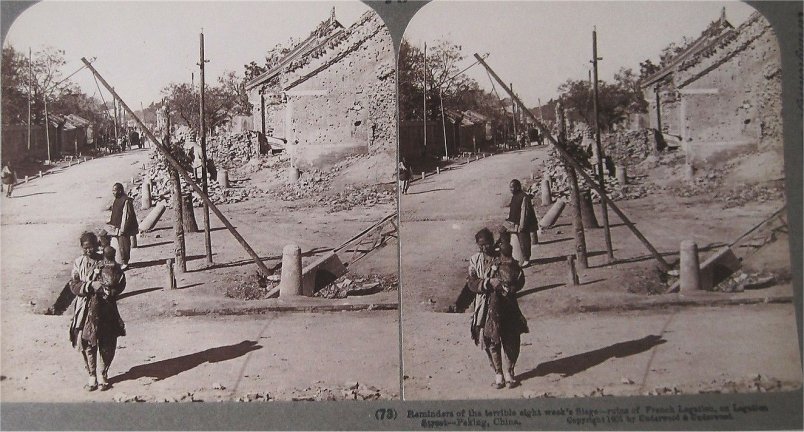 Reminders of the terrible eight week's Siege -- ruins of French Legation, on Legation Street, Peking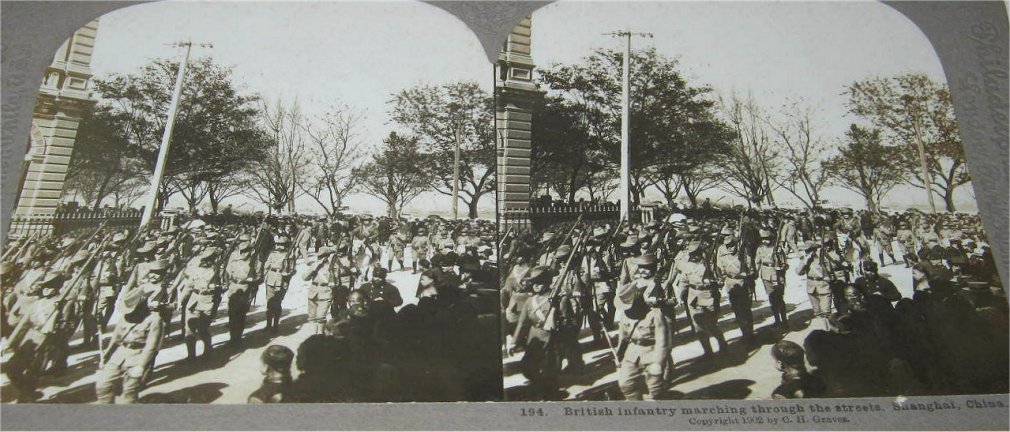 British infantry marching through the streets, Shanghai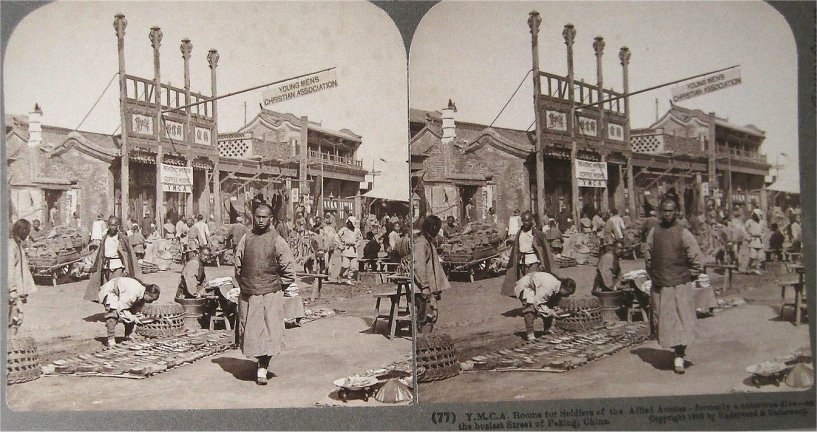 Y.M.C.A. rooms for soldiers of the allied armies, formerly a notorious dive on the busiest street of Peking,



The Chinese Artillery on the Wall at Peking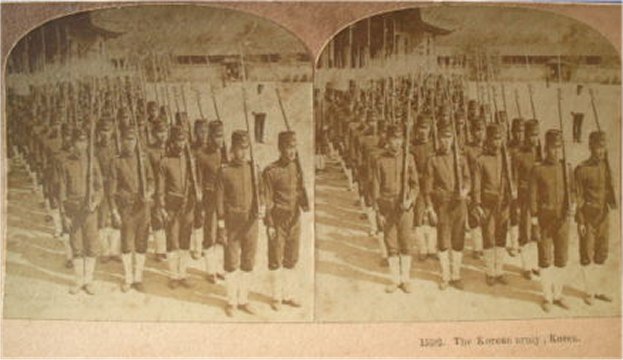 The Korean Army, Korea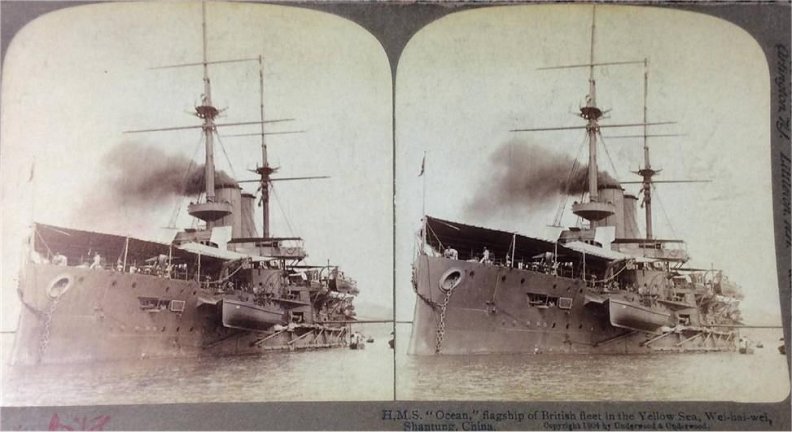 "Ocean," flagship of British fleet in the Yellow Sea, Wei-hai-wel, Shantung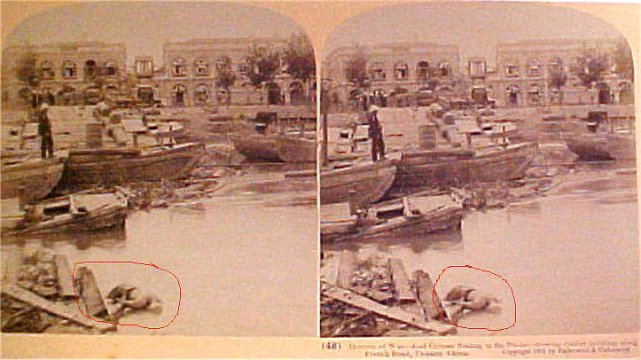 Bodies in the water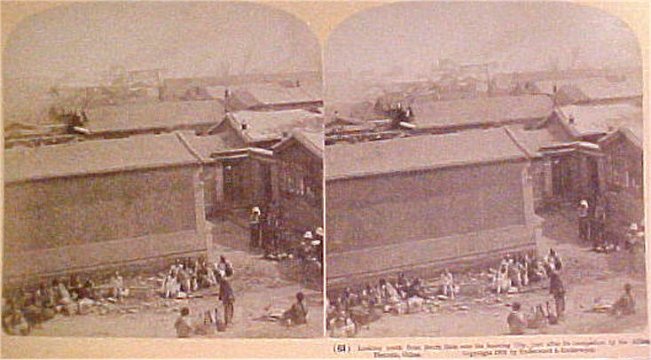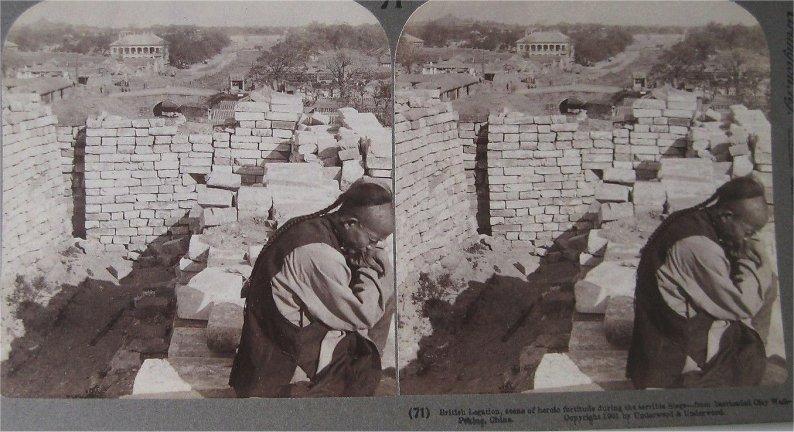 British Legation, scene of heroic fortitude during the terrible Siege -- from barricaded Clay Wall, Peking



From German Club to burning native city, during the battle, July 13, 1900, Tientsin.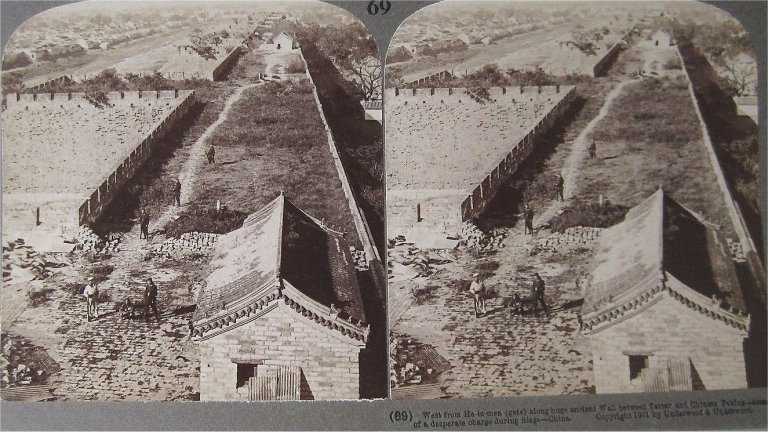 West from Ha-ta-men (gate) along huge ancient Wall between Tartar and Chinese Peking
-- scene of a desperate charge during Siege.


14



CONTENTS
Ancient China In Three Dimension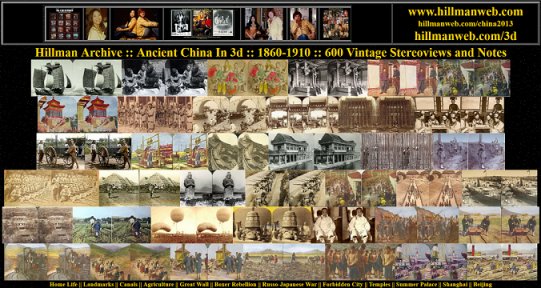 BACK TO THE MAIN
3D CHINA CONTENTS PAGE
2000 3d Stereoviews ~ Many in Two Sizes and Colour -- With Captions and Full Notes
www.hillmanweb.com/3dchina


Older Original Contents Pages: CHINA 3-D CONTENTS I :: CHINA 3-D CONTENTS II
BACK TO HILLMAN MAIN SITE CONTENTS
All Original Work and Photo Restoration ©1996/2020
William Hillman: hillmans@wcgwave.ca
Faculty of Education Professor (Retired)





















---