Ancient China in 3D: Gallery Gallery Seventy-Seven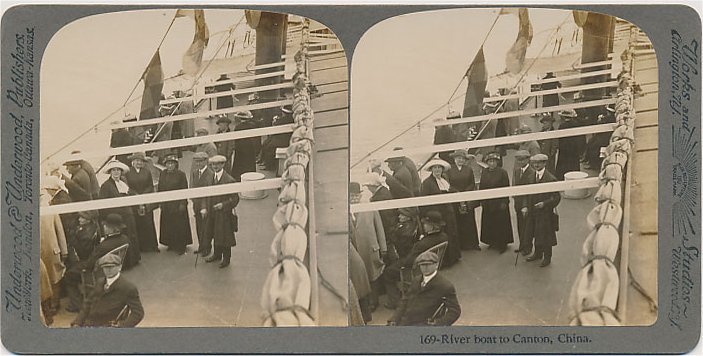 River boat to Canton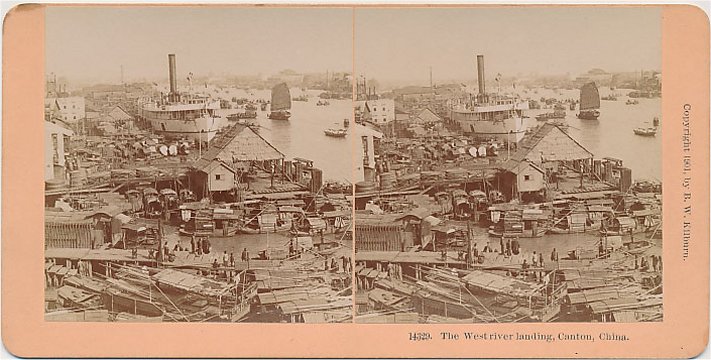 The West river landing, Canton



Life on the river, Canton



The Canal between Canton and the Island of Shameen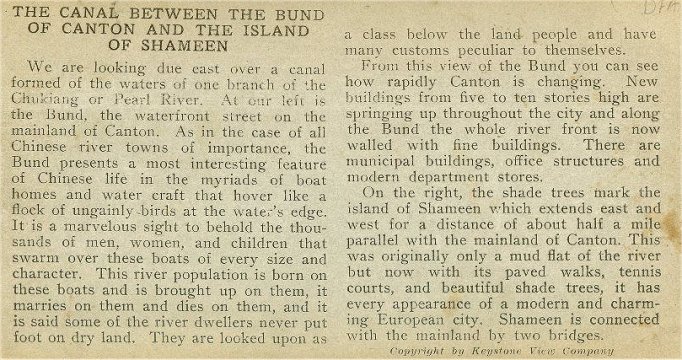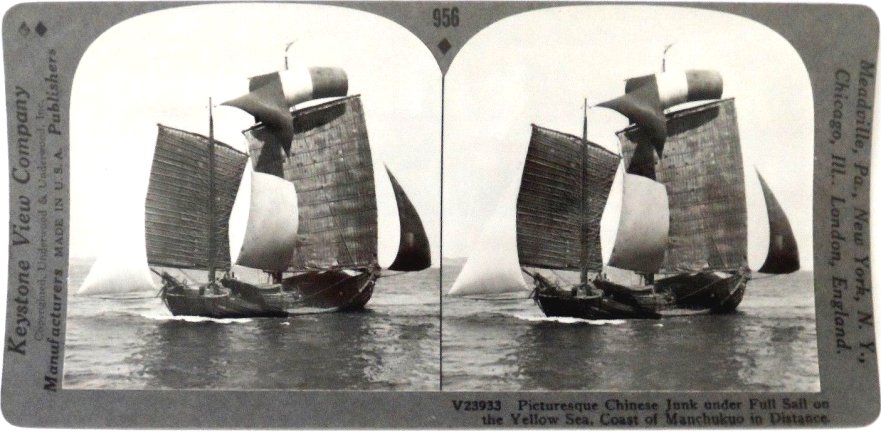 Picturesque Chinese Junk under Full Sail on the Yellow Sea, Coast of Manchukuo in Distance.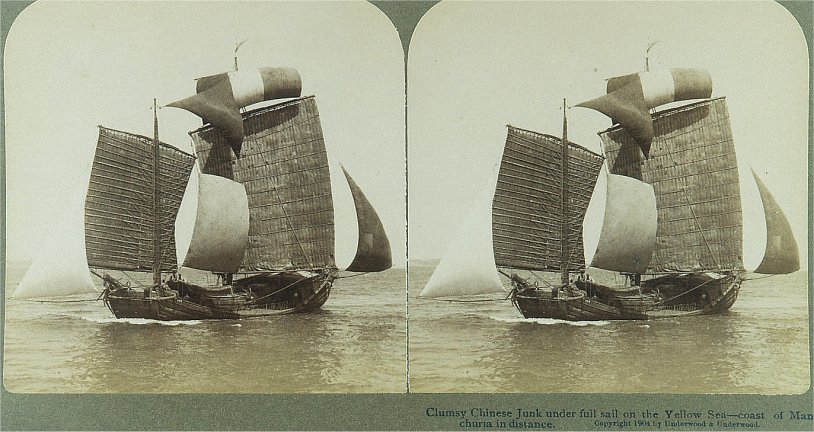 Clumsy Chinese Junk under full sail on the Yellow Sea -- Coast of Manchuria in distance.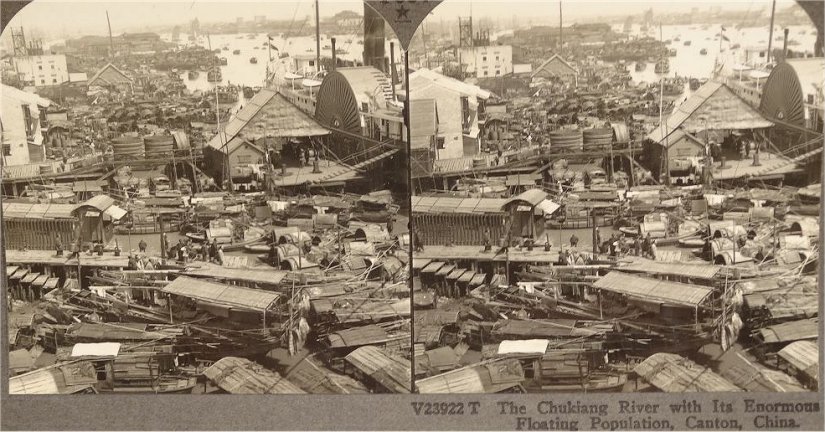 The Chukiang River with Its Enormous Floating Population, Canton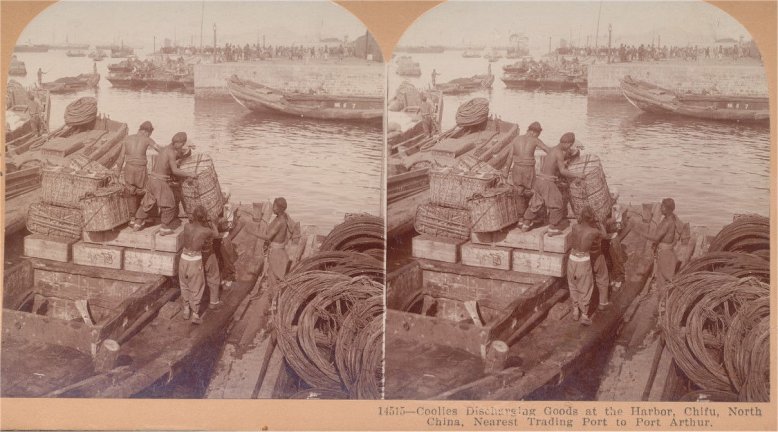 Coolies Discharging Goods at the Harbour, Chifu, North China, Nearest Trading Port to Port Arthur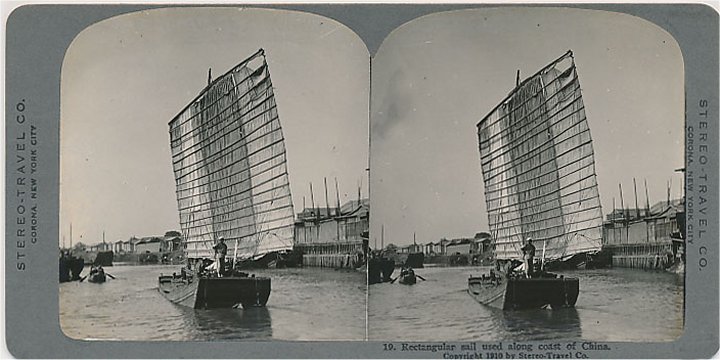 Rectangular sail used along coast of China. 1910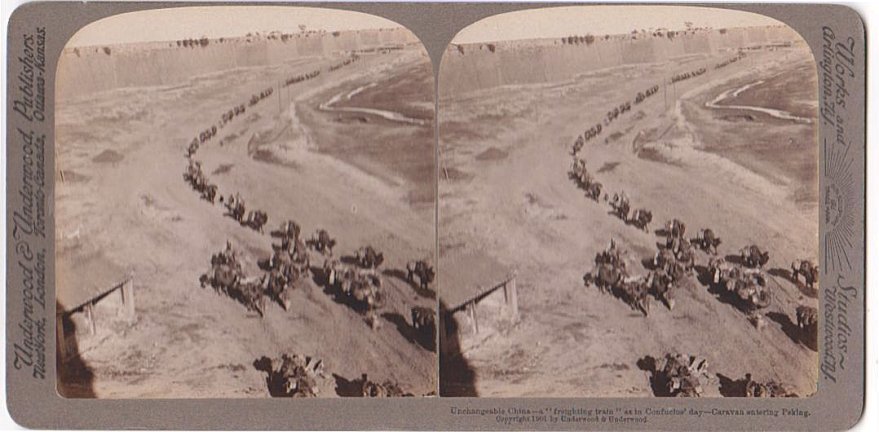 Unchangeable China -- a "freighting train" as in Confucius' day -- Caravan entering Peking.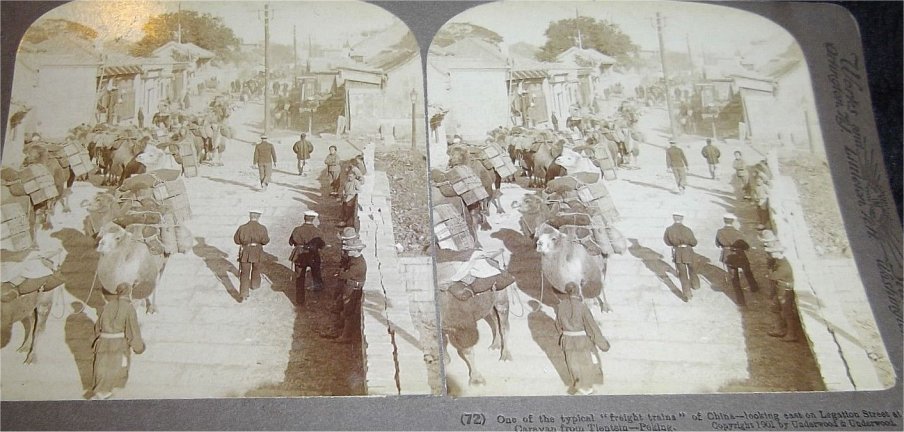 One of the typical "freight trains" of China -- looking east on Legation Street, a Caravan from Tientsin, Peking.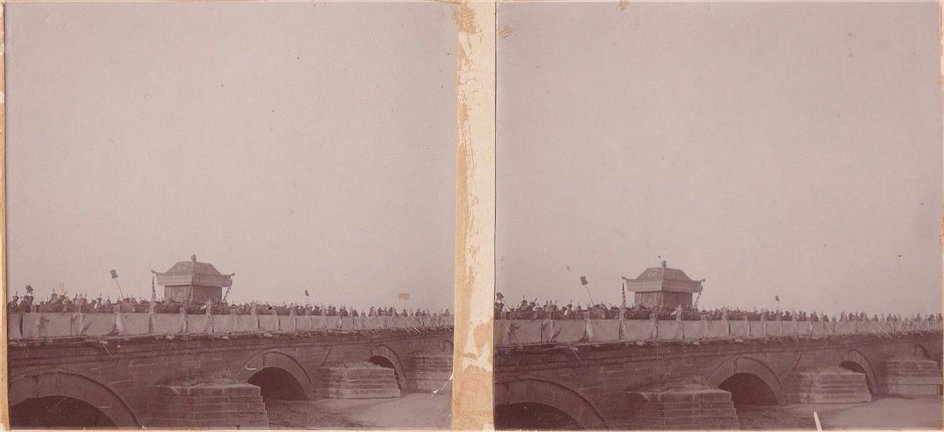 Funeral Parade of Emperor Guangxu



"Ocean," flagship of British fleet in the Yellow Sea, Wei-hat-wei, Shantung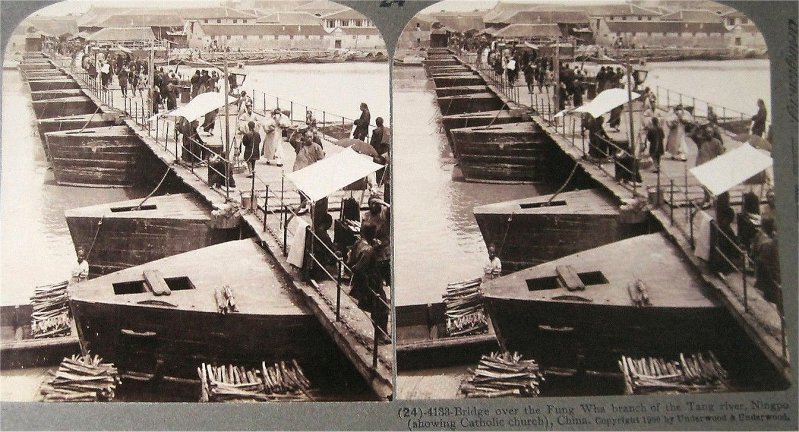 Bridge over the Fung Wha branch of the Tang river, Ningpo (showing Catholic church).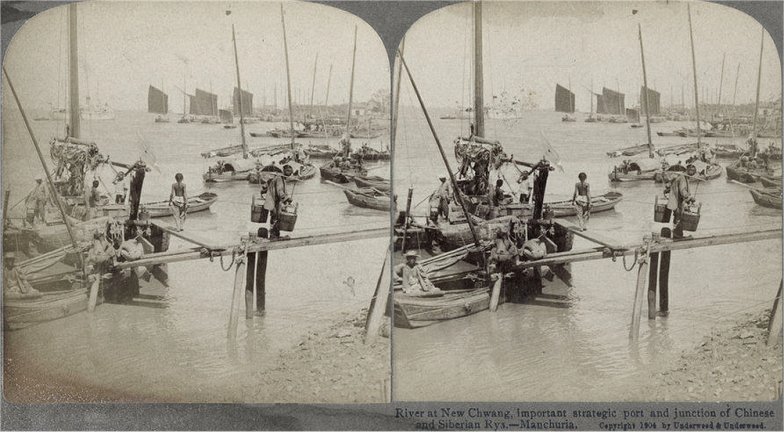 River at New Chwang, important strategic port and
junction of Chinese and Siberian Railways ~ Manchuria



Chinese gunboats ~ Shanghai



The Picturesque Land of Confucius -- Woo Men Bridge and Grand Imperial Canal ~ Soochow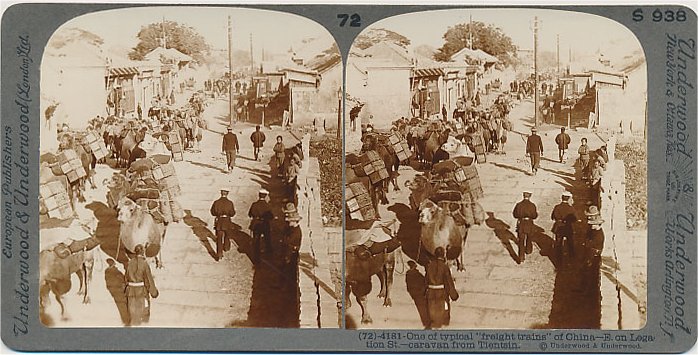 One of typical "freight trains" of China -- East on Legation St. -- Caravan from Tientsin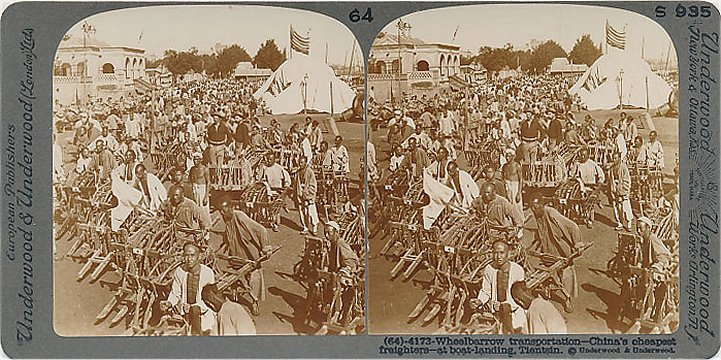 Wheelbarrow transportation -- China's cheapest freighters -- at boat-landing ~ Tientsin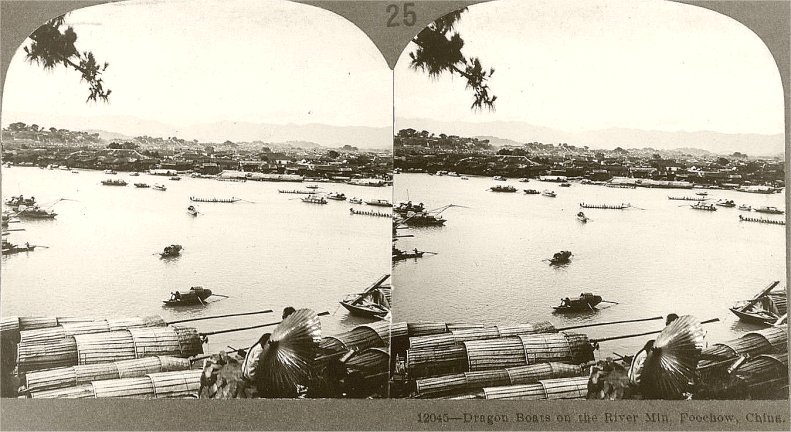 Dragon Boats on the River Min, Foochow.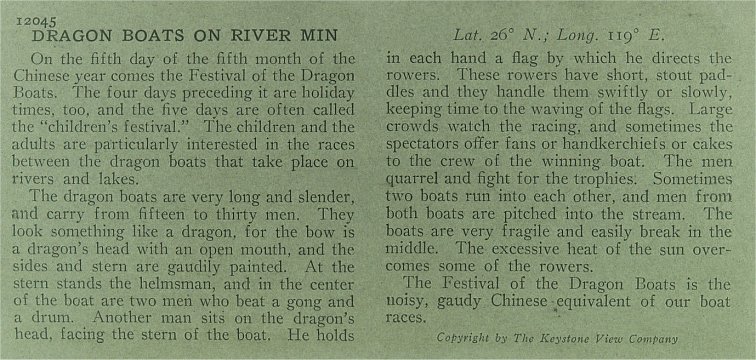 24



BACK TO THE MAIN
3D CHINA CONTENTS PAGE
2000 3d Stereoviews ~ Many in Two Sizes and Colour -- With Captions and Full Notes
www.hillmanweb.com/3dchina


Older Original Contents Pages: CHINA 3-D CONTENTS I :: CHINA 3-D CONTENTS II
BACK TO HILLMAN MAIN SITE CONTENTS
All Original Work and Photo Restoration ©1996/2020
William Hillman: hillmans@wcgwave.ca
Faculty of Education Professor (Retired)
Brandon University :: Brandon, Manitoba