Ancient China in 3D: Gallery Eighty-Six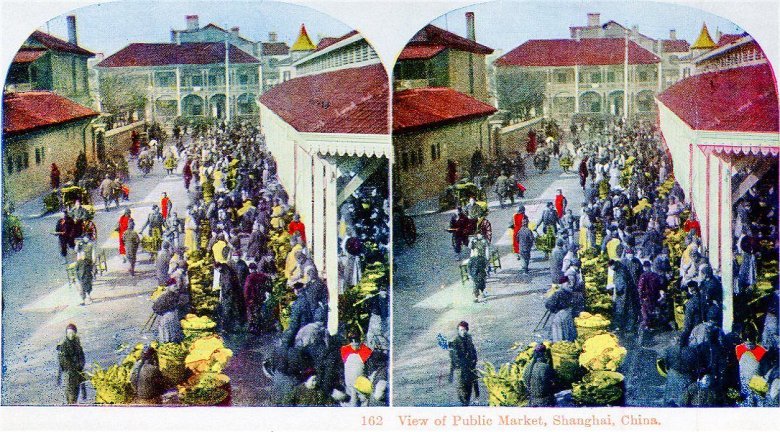 View of Public Market ~ Shanghai


View of the country surrounding Shanghai



Duck Hatching ~ Shanghai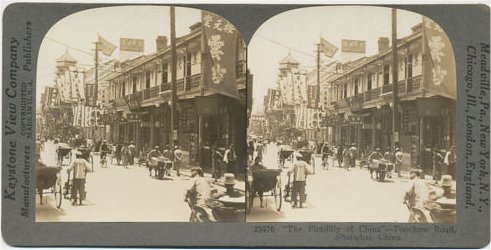 The Picadilly of China -- Foochow Road ~ Shanghai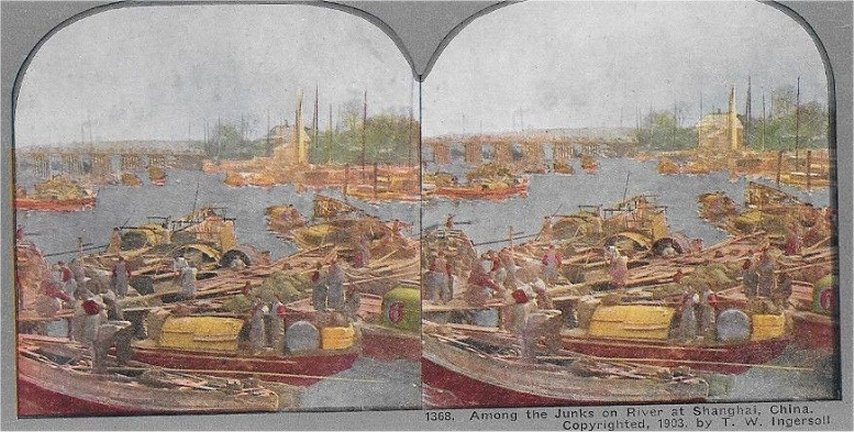 Among the Junks on River at Shanghai.



The Jesuit Orphanage ~ Shanghai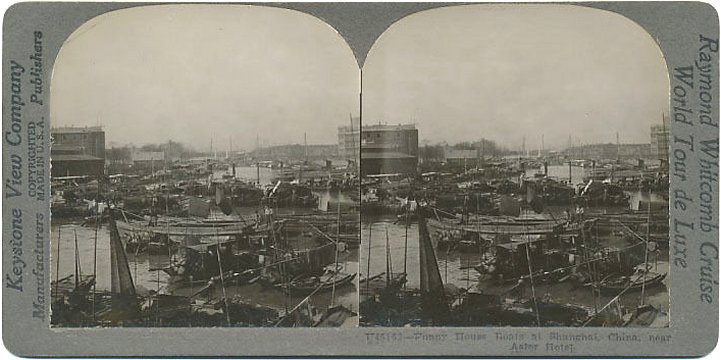 Funny House Boats near Aster Hotel ~ Shanghai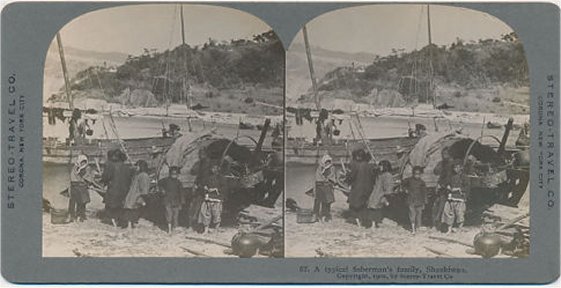 Typical fisherman's family ~ Shanghai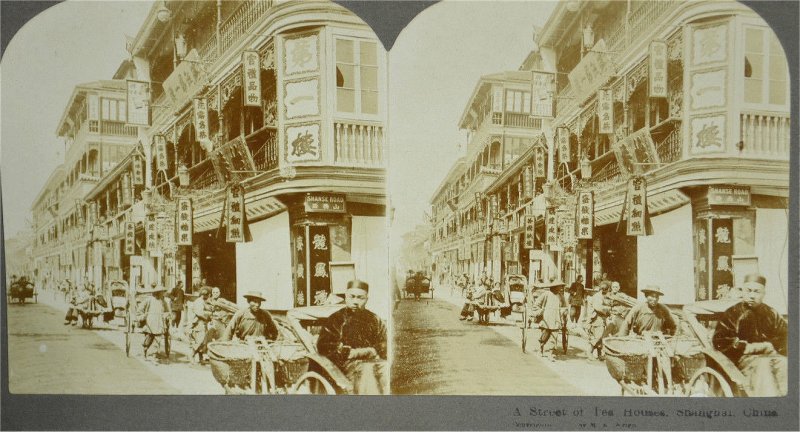 A Street of the Tea Houses ~ Shanghai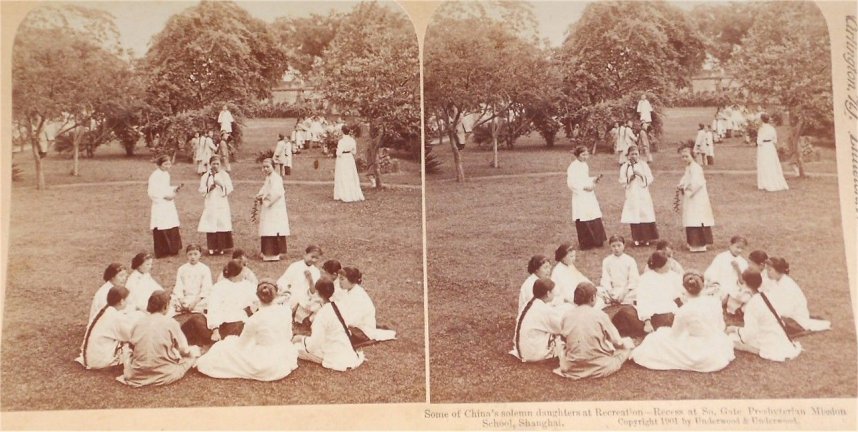 Some of China's solemn daughters at Recreation -- Recess at So. Gate Presbyterian Mission School ~ Shanghai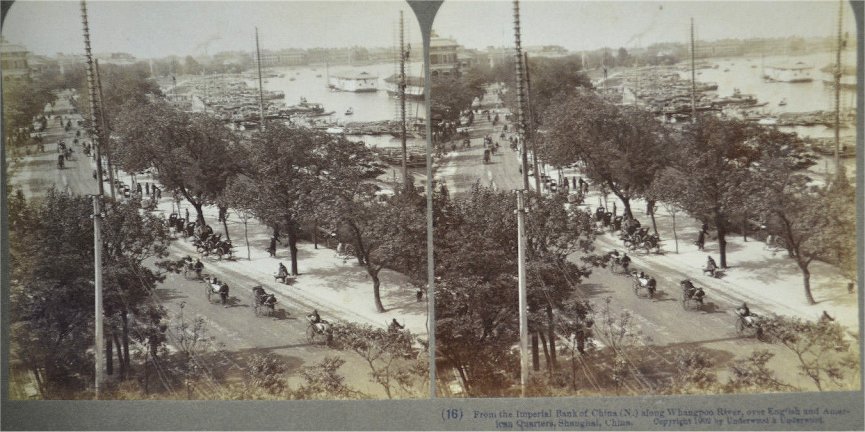 From the Imperial Bank of China (N.) along Whangpoo River, over English and Amerian Quarters ~ Shanghai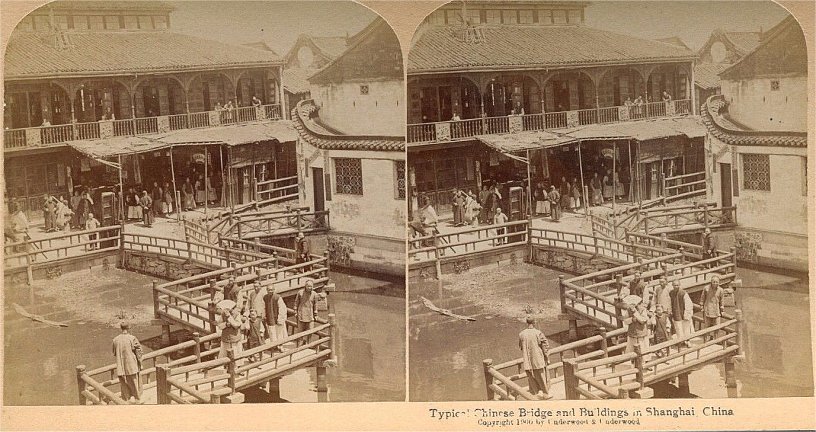 Typical Chinese Bridge and Buildings in Shanghai



Chinese gunboats on the Yang-tse-kiang ~ Shanghai ~ 1902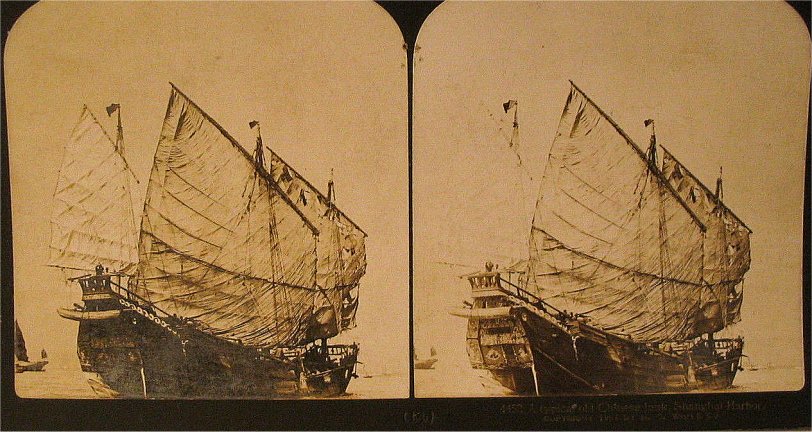 Chinese Junk in Shanghai Harbour



An Interesting Scene at the Temple in the Native City Shanghai.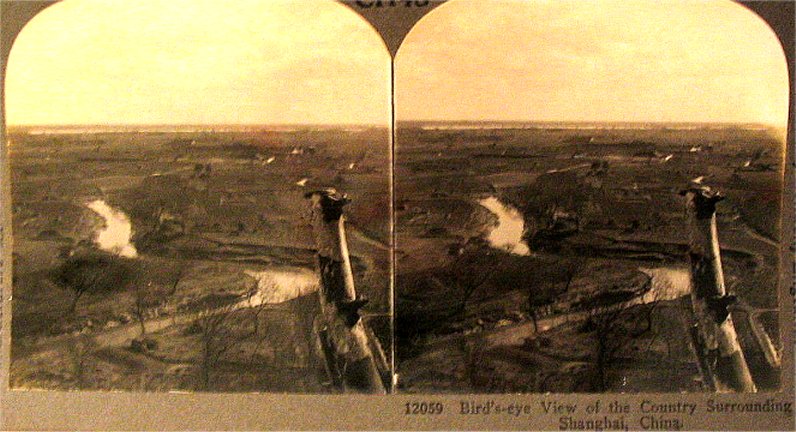 Bird's-eye View of the Country Surrounding Shanghai.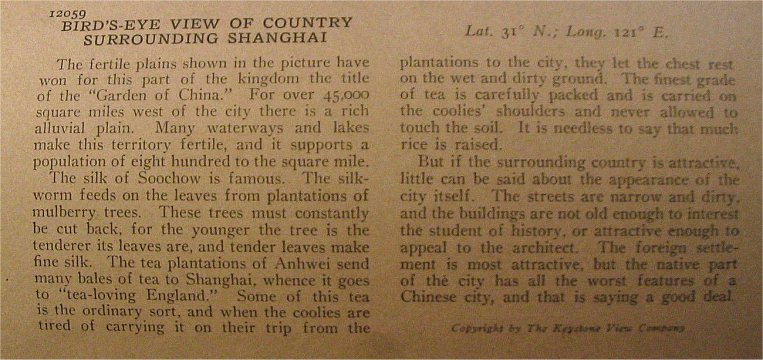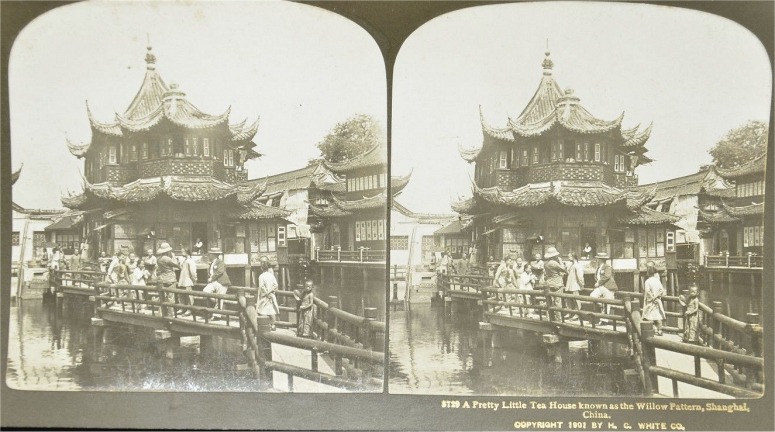 A Pretty Little Tea House known as the Willow Pattern ~ Shanghai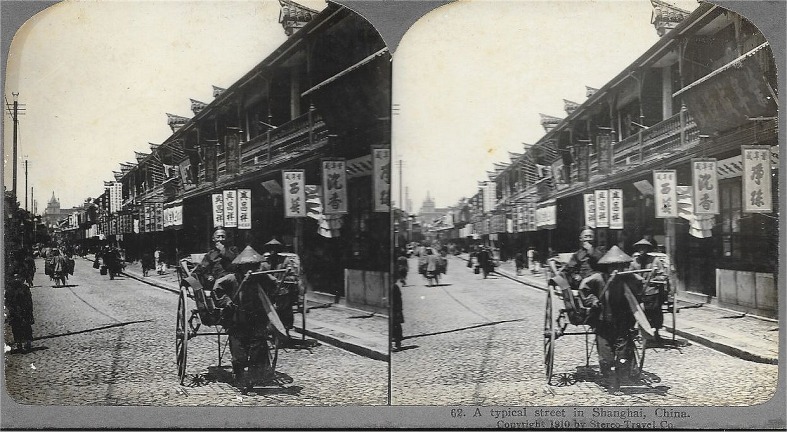 A typical street in Shanghai ~ 1910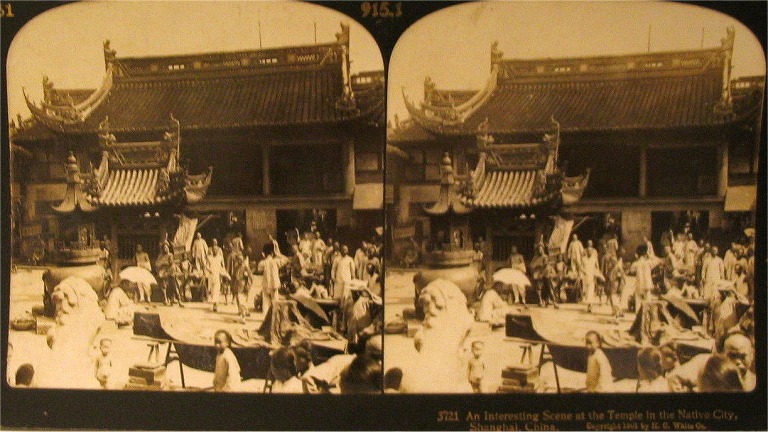 An Interesting Scene at the Temple in the Native City, Shanghai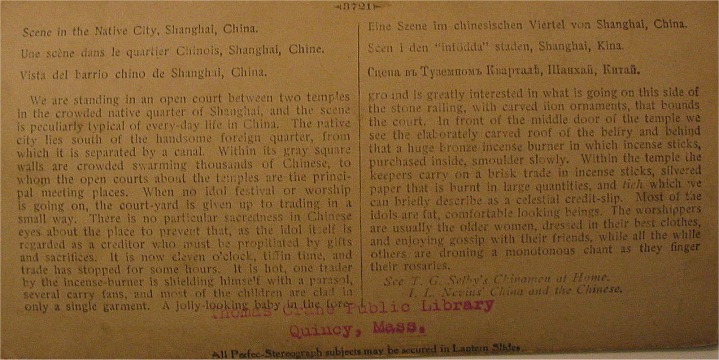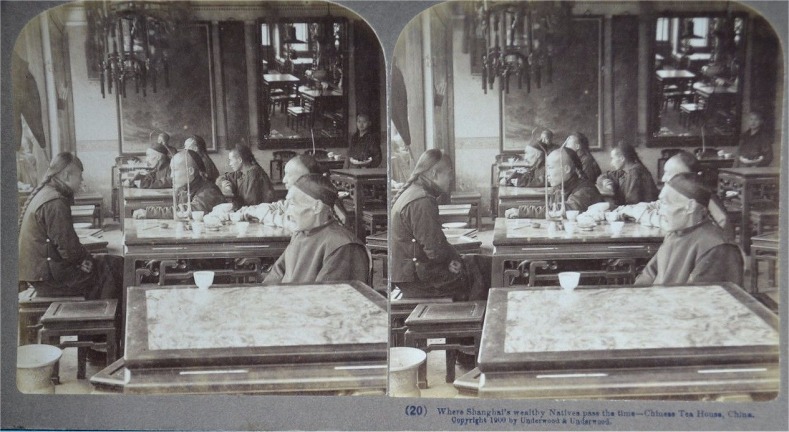 Where Shanghai's wealthy Natives pass the time -- Chinese Tea House



24



BACK TO THE MAIN
3D CHINA CONTENTS PAGE
2000 3d Stereoviews ~ Many in Two Sizes and Colour -- With Captions and Full Notes
www.hillmanweb.com/3dchina


Older Original Contents Pages: CHINA 3-D CONTENTS I :: CHINA 3-D CONTENTS II
BACK TO HILLMAN MAIN SITE CONTENTS
All Original Work and Photo Restoration ©1996/2020
William Hillman: hillmans@wcgwave.ca
Faculty of Education Professor (Retired)
Brandon University :: Brandon, Manitoba