Ancient Korea in 3D: Gallery One
Click for full-screen sizes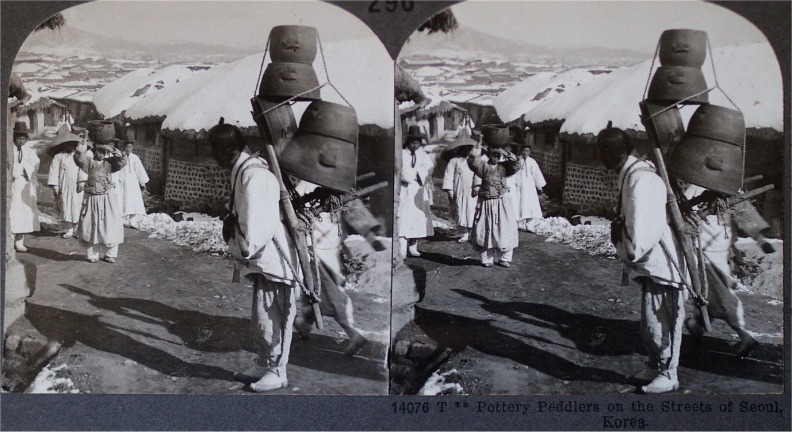 Pottery Peddlers on the Streets of Seoul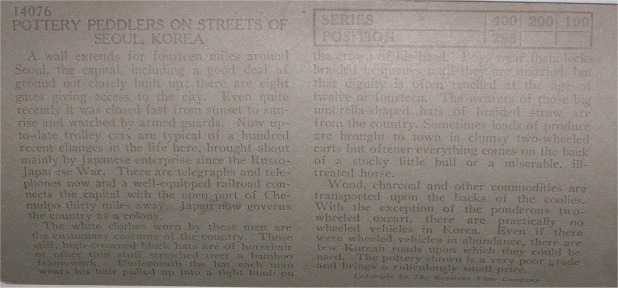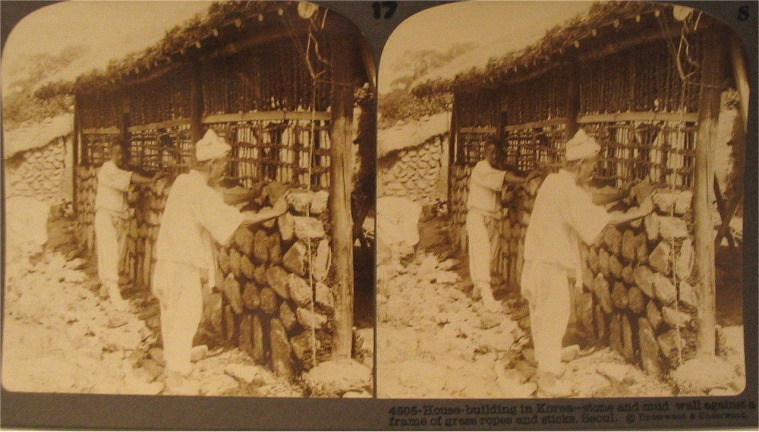 House building in Korea -- stone and mud wall against a frame of grass ropes -- Seoul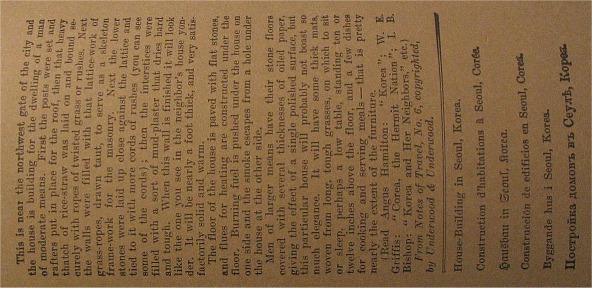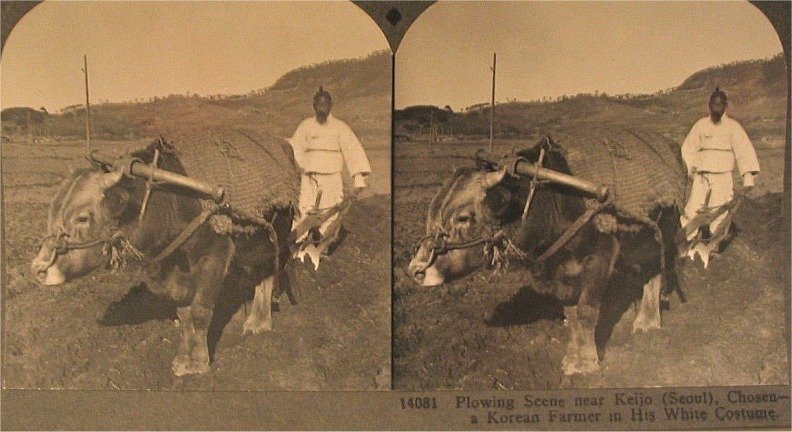 Plowing Scene near Keijo (Seoul) - a Korean Farmer in His White Costume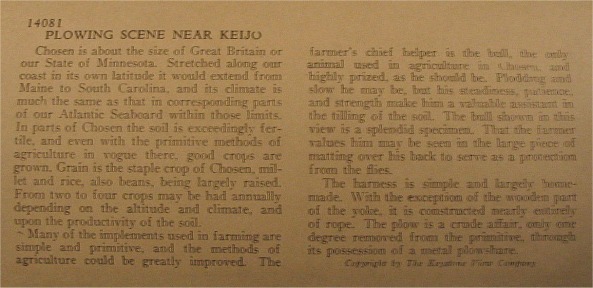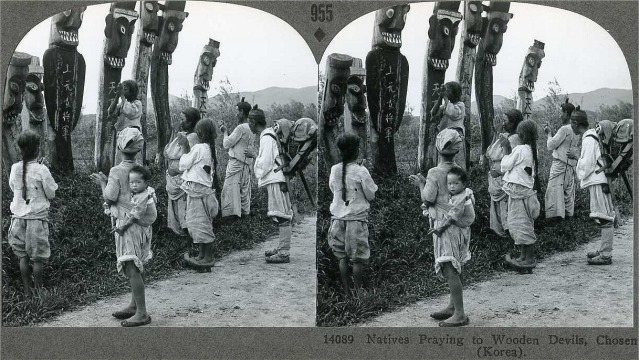 Natives Praying to Wooden Devils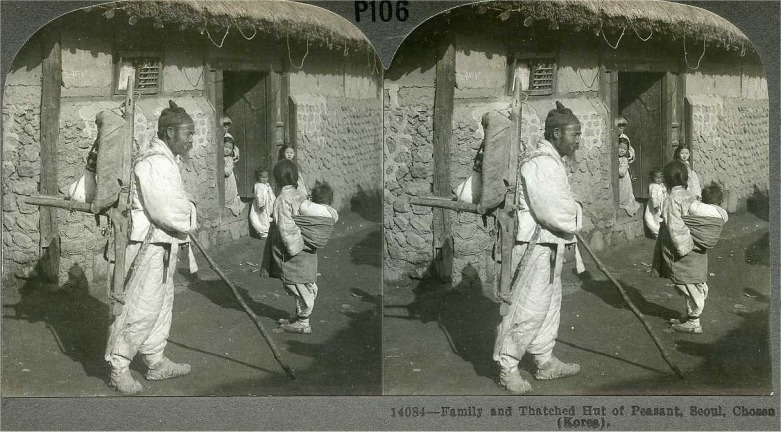 Family and Thatched Hut of Peasant - Seoul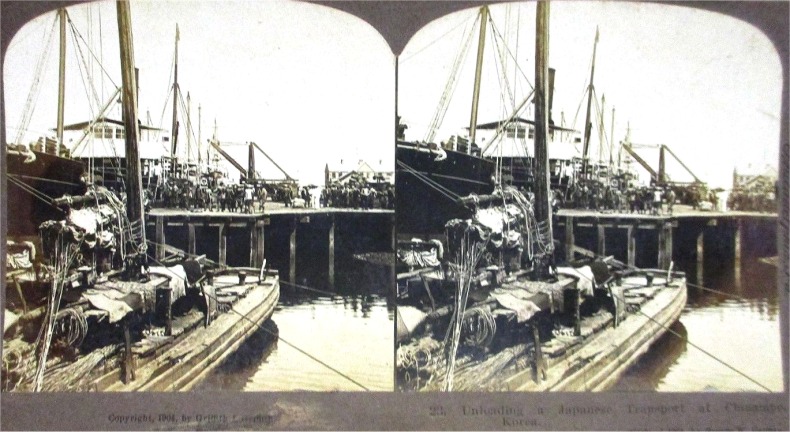 Unloading a Japanese Transport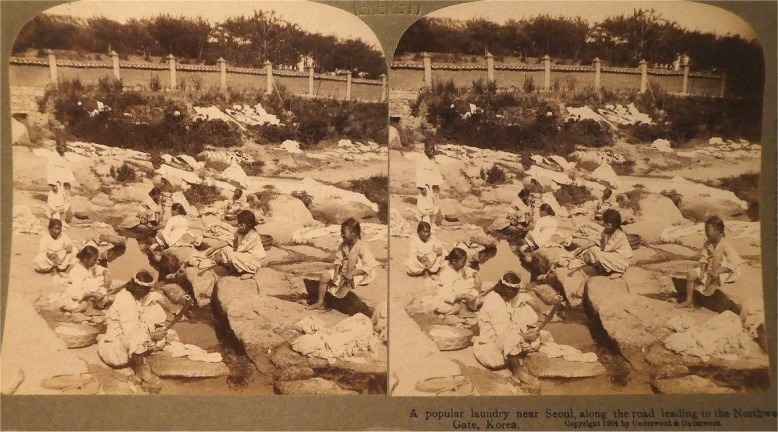 A popular laundry near Seoul, along the raod leading to the Northern Gate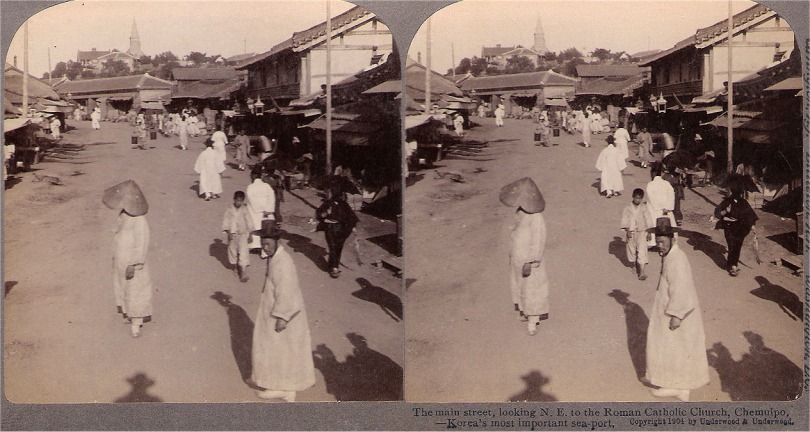 The main street, looking N. E. to the Roman Catholic Church - Chemulpo -- Korea's most important seaport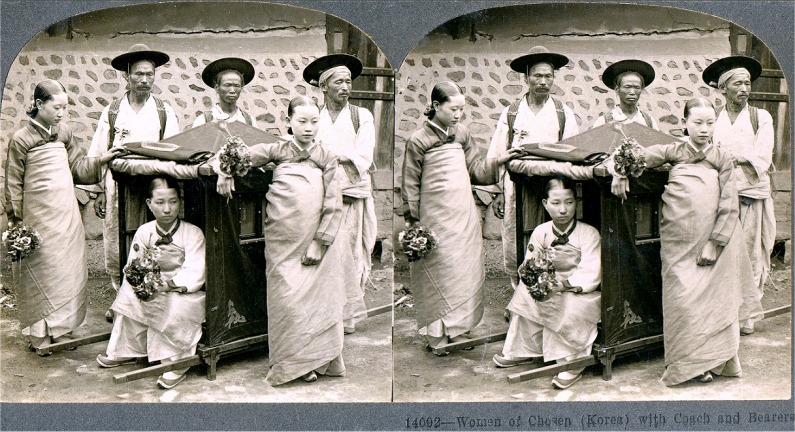 Women of Chosen (Korea) with Coach and Bearer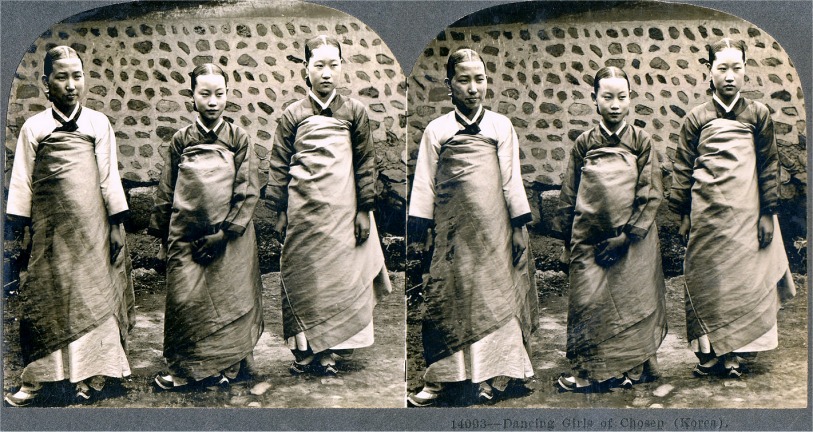 Dancing Girls of Chosen (Korea)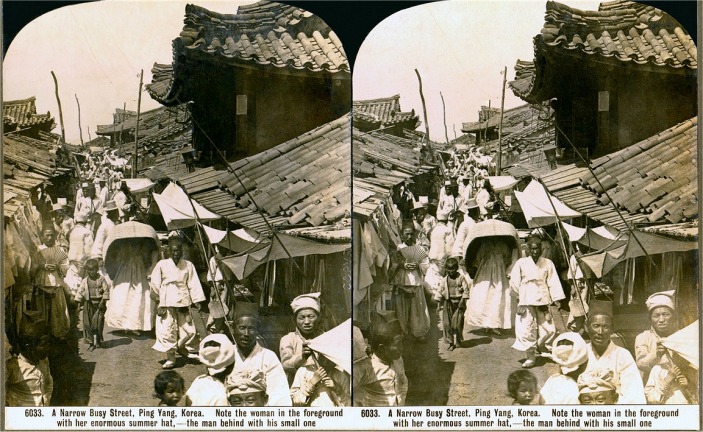 A Narrow Busy Street, Ping Yang. Note the woman in the foreground
with her enormous summer hat -- the man behind with his small one-- 1904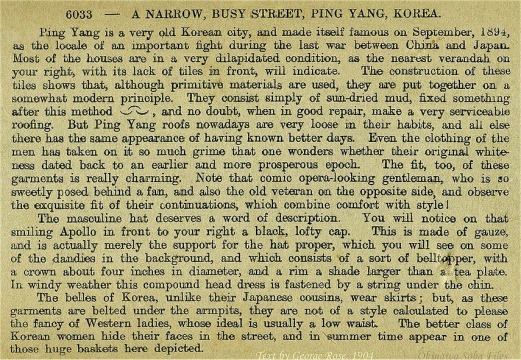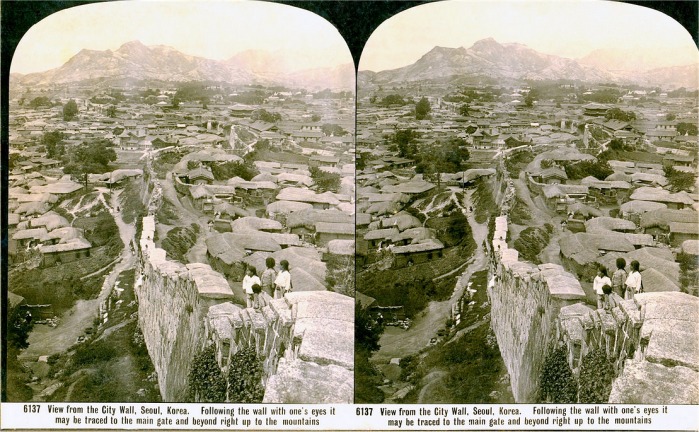 View from the City Wall -- Seoul.
Following the wall with one's eyes it may be traced to the main gate and beyond right up to the mountain.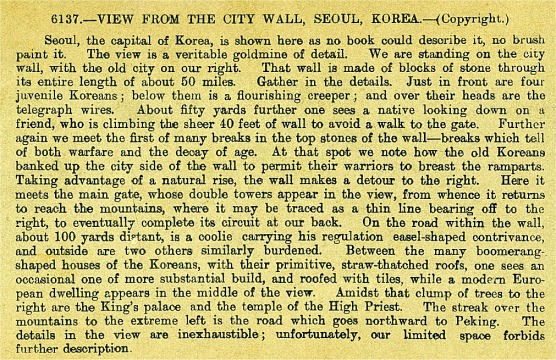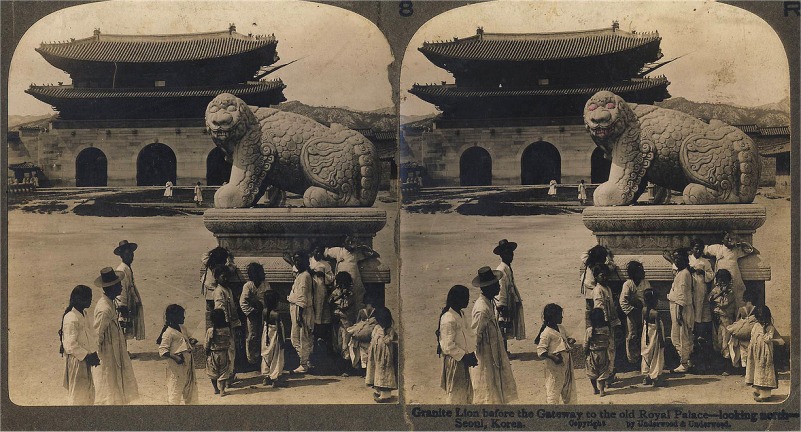 Granite Lion before the Gateway to the old Royal Palace -- looking north -- Seoul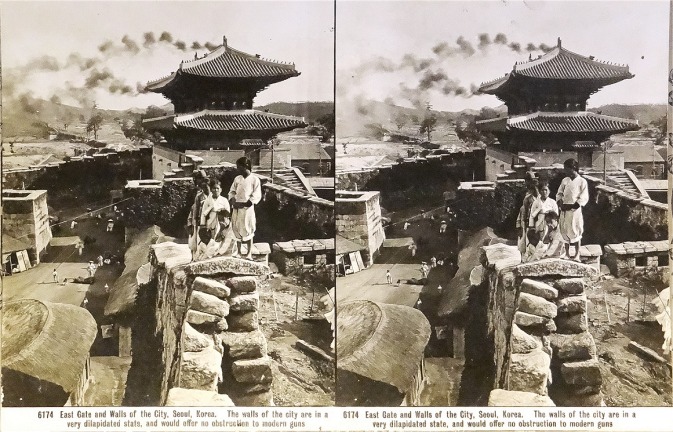 East Gate and Walls of the City - Seoul.
The walls of the city are in a very dilapidated state and would offer no obstruction to modern guns.




BACK TO
3-D CONTENTS
..
Part of the
Hillman Eclectic Studio
Hillman Brandon University EduTech Research Project
All Original Work : Image Restoration ©2011/2018
William Hillman
Assistant Professor (Retired)
Brandon University ~ Brandon Manitoba