Bill Hillman's
MANITOBA PHOTO ARCHIVE XXXI
Winnipeg Yesteryear I: Downtown
www.hillmanweb.com/brandon/31.html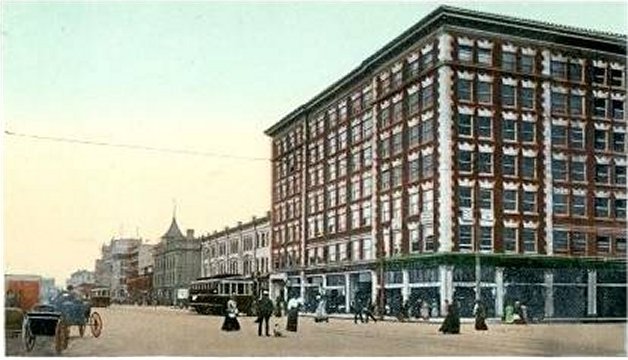 Portage Avenue Looking East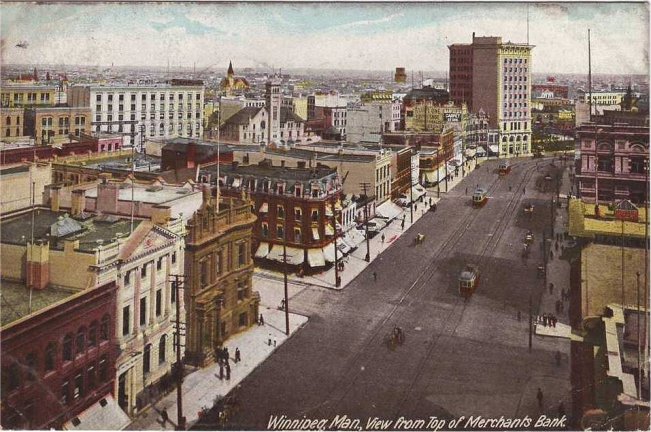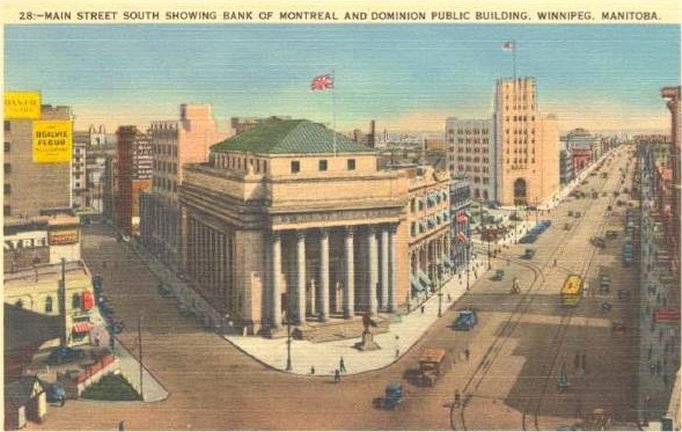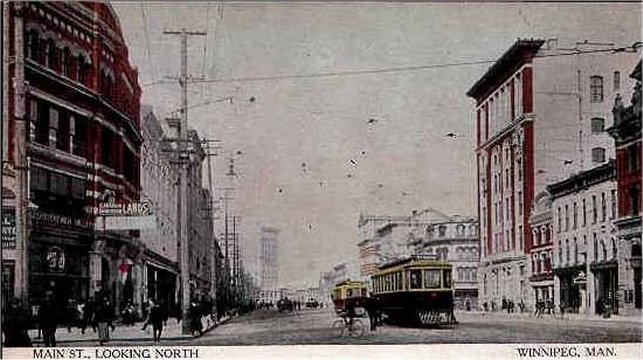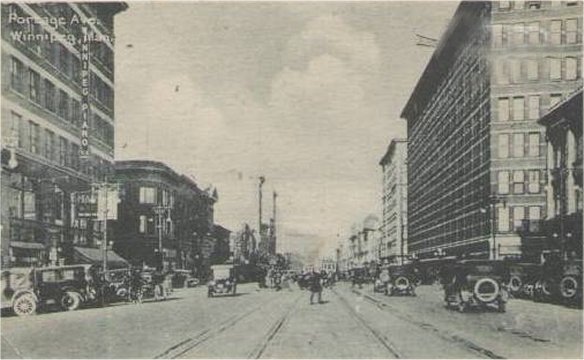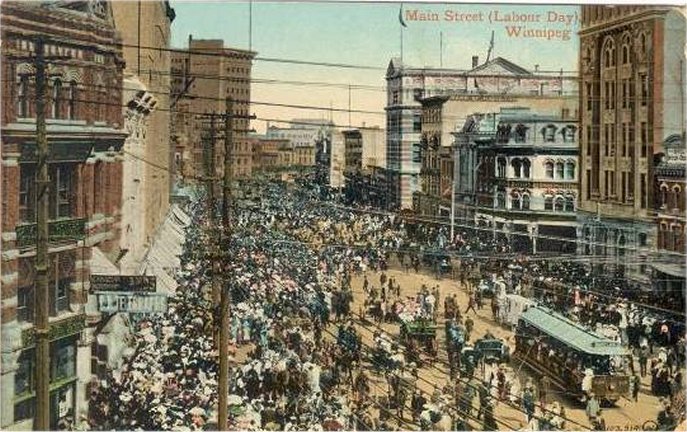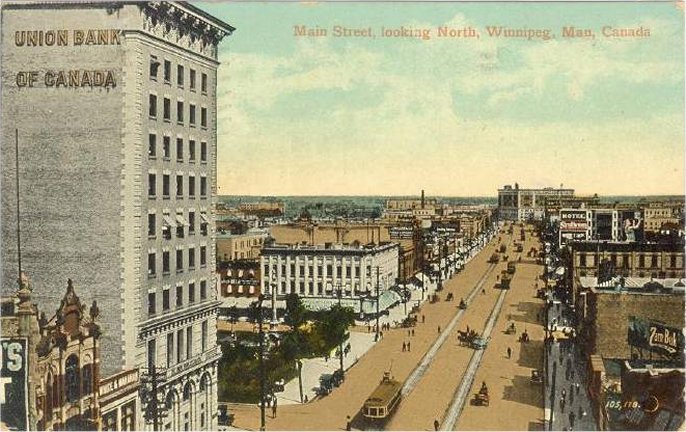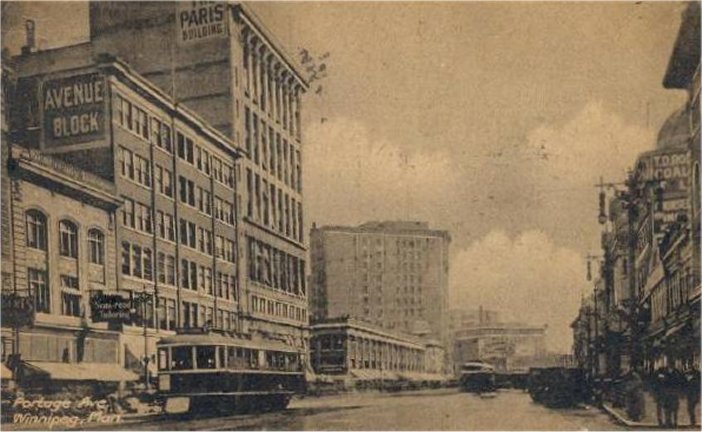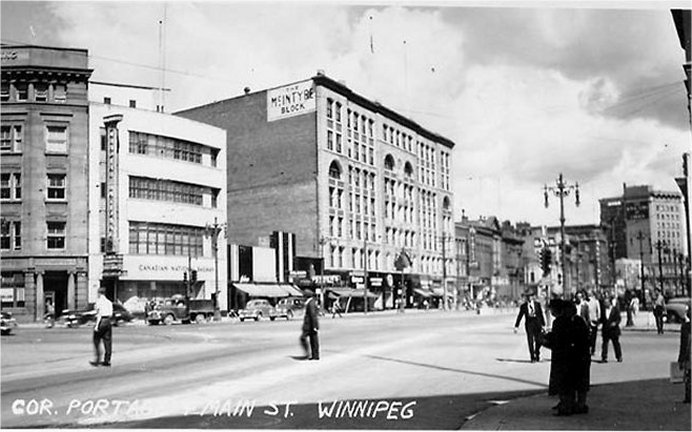 Portage and Main

.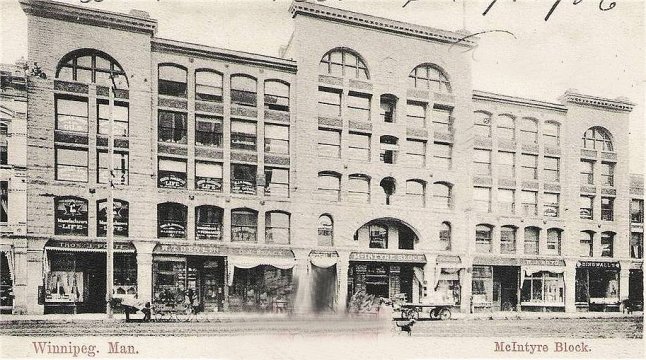 .

.
| | |
| --- | --- |
| Princess Ave 1911 | Portage Avenue |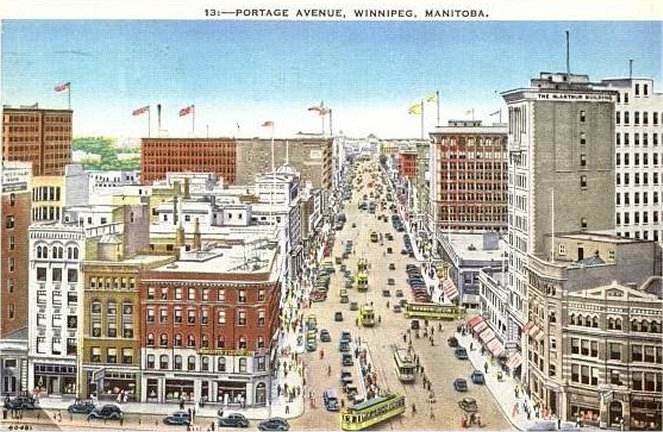 1938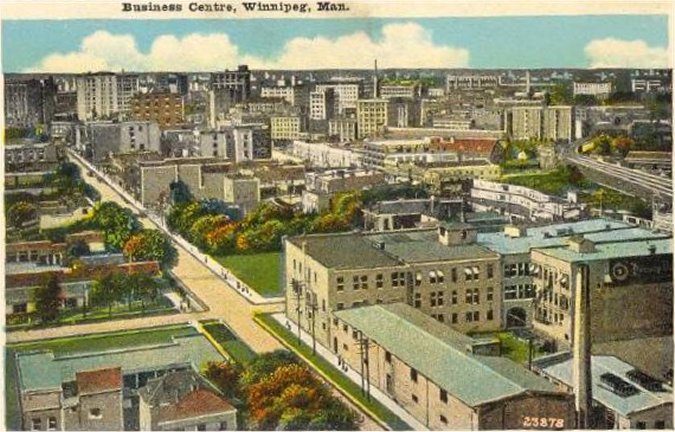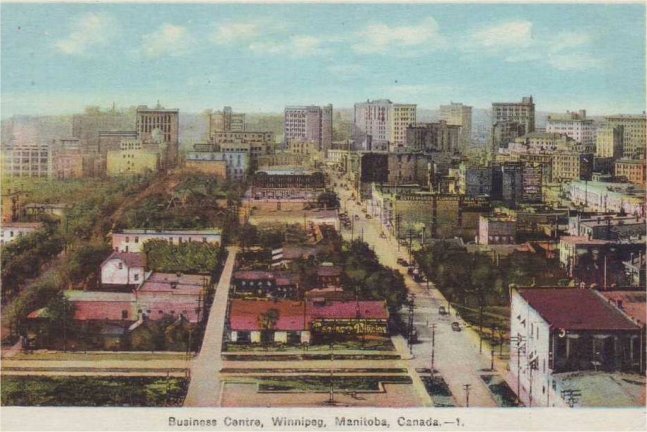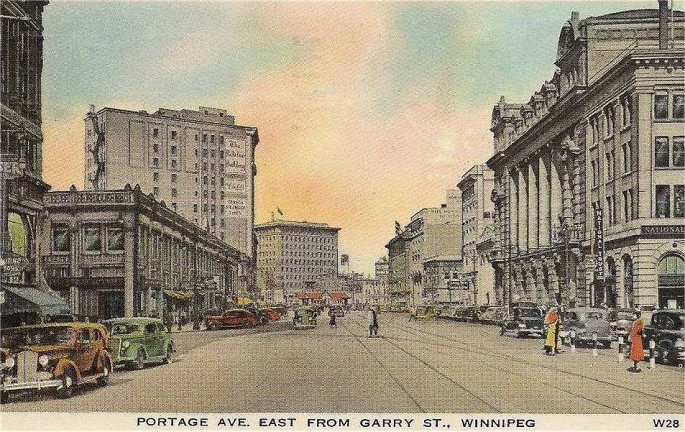 1947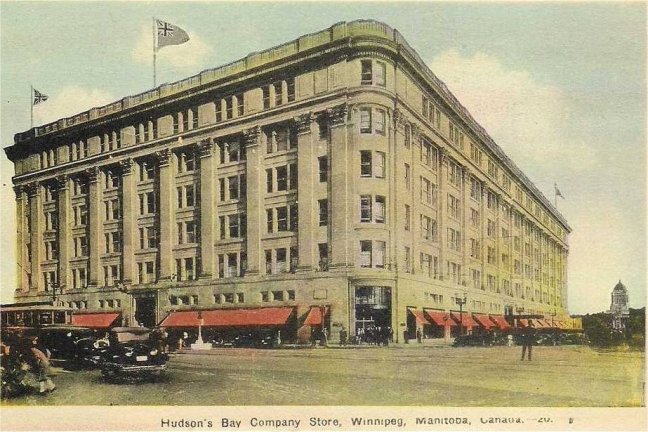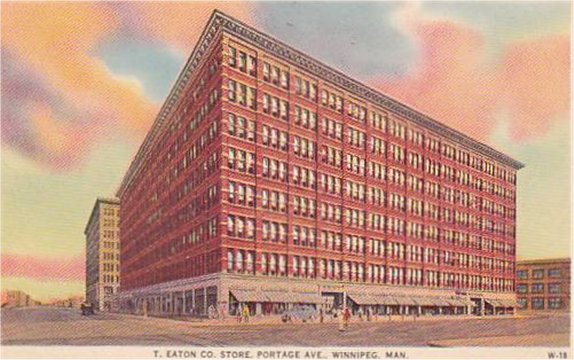 Time Travel Back to 1958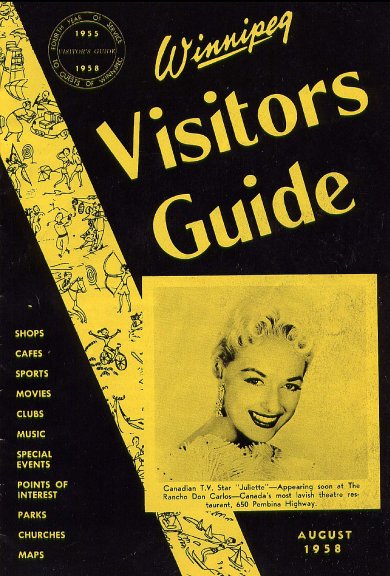 Ref: Manitoba Photo Archives site
The Winnipeg Visitors Guide from August 1958

Did you know . . . Winnipeg!
The University of Manitoba was the first university in Western Canada.
The Winnipeg Floodway, at the time of construction in 1968, was the Second largest earth-moving project in the world, after the Panama Canal.
Winnipeg was the first city in the world to develop the 911 emergency number.
Winnipeg International Airport, opened in 1928, was the first International airport in Canada.
Winnipeg's Exchange District has been designated as a National Historic Site by the Canadian government due to its rich collection of Turn-of-the-century terracotta and stone cut buildings, unrivalled in The world.
Winnipeg was the first city of Canada to establish a United Way charity.
Winnipeg has the sunniest winter season in Canada with 358 hours of sunshine.
The Assiniboine Forest is the largest urban forest park in Canada.
Winnipeg has the largest mature elm tree urban forest in North America.
Winnipeg is home to the largest community of French-speaking Canadians West of Quebec.

Photo Memories From
The Hillman Archives
.





Manitoba Photo Memories From The Bill Hillman Archives
Archive Directory | 01 | 02 | 03 | 04 | 05 | 06 | 07 | 08 | 09 | 10 | 11 | 12 | 13 | 14 | 15 | 16 | 17 | 18 | 19 | 20 |
21 | 22 | 23 | 24 | 25 | 26 | 27 | 28 | 29 | 30 | 31 | 32 | 33 | 34 | 35 | 36 | 37 | 38 | 39 | 40 |
41 | 42 | 43 | 44 | 45 | 46 | 47 | 48 | 49 | 50 | 51 | 52 | 53 | 54 | 55 | 56 | 57 | 58 | 59 | 60 |
61 | 62 | 63 | 64 | 65 | 66 |
William Hillman
Bill and Sue-On Hillman Eclectic Studio
Hillman 50 Year Music Odyssey
www.hillmanweb.com