Bill Hillman's
MANITOBA PHOTO ARCHIVE 68
Manitoba Memorabilia
www.hillmanweb.com/brandon/68.html
---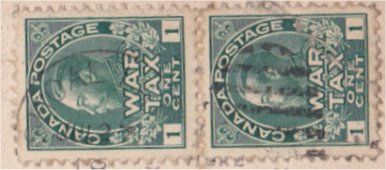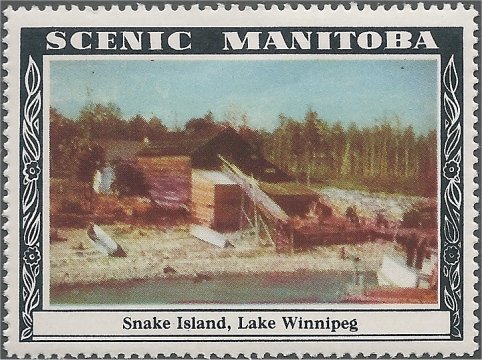 .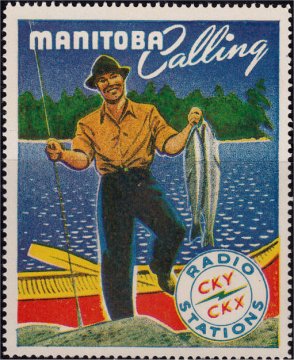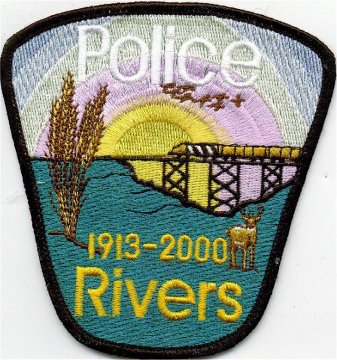 Police Crests


Manitoba Wildlife Federation Collectible Stamps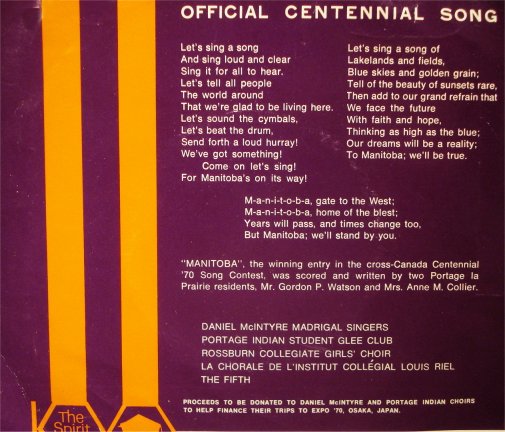 Official Manitoba Centennial Song

Manitoba Centennial Song by Sugar 'n' Spice
Record Of The Week Club: An interesting and unique concept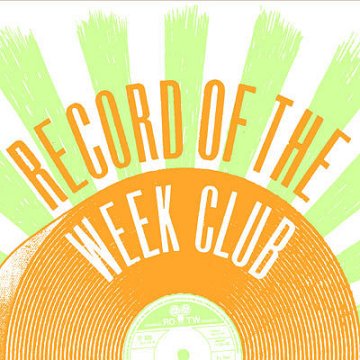 Every Wednesday for 16 weeks, three musicians showed up at MCM Studios in Winnipeg. They didn't know who else would be arriving. They only knew that over the course of one evening they would have to get to know each other, write, record and mix one song. The project included members of The Weakerthans, The Waking Eyes, Novillero, Nathan, Chic Gamine, Moses Mayes, BurnThe8Track, Twilight Hotel, Mahogany Frog and many more. The Weakerthans' John K Samson was paired with Inuit throat singer Nikki Komaksiutiksak and electronic artist Blunderspublik for what has become what was probably the Club's most popular song (Keewatin Arctic)
---
KEEWATIN ARCTIC: John K Samson (Weakerthans), Blunderspublik (electronic artist), Nikki Komaksiutiksak (Inuit throat singer)
LAYING MORTAR: Graham Epp (Mahogany Frog), Ricardo Lopez (Oldfolks Home), Joe Silva (electronic composer)
STEP OUTSIDE: Dave Quanbury (Twilight Hotel), Joel Klaverkamp (Hummers), Andrew Workman (The Condor)
STEAMED CHILIS: Jack Jonasson (Novillero), Jon Alexiuk (jazz pianist), Mike Petkau (producer)
LIVE FOR LOVE: Rusty Matyas (Waking Eyes), Demetra (solo artist), Karla Adolphe (Jacob & Lily)
COME FORTH: Andrina Turenne (Chic Gamine), Matt Schellenberg (Liptonians), Matt Tapscott (Hedwig & The Angry Inch)
TAKE WHAT YOU CAN: Sky Onosson (Scott Nolan), Jaime Carrasco (jazz drummer), Bucky Driedger (Liptonians)
DON'T WANNA CROSS: Matt Peters (Waking Eyes), Julia Ryckman (The Gorgon), Lloyd Peterson (musician/producer)
CALL ME: DJ Grant Paley (Moses Mayes), Brandy Zdan (Twilight Hotel), Rachel Moody (Wpg Symphony Orchestra)
ALL ANSWERS PENDING: Jo Snyder (Anthem Red), Jaxon Haldane (dRangers), Matt Worobec (Tele)
WALKMAN: Ismaila Alfa (hip hop artist), Mark Penner (Moses Mayes)
FALLING: Chris Bauer (American Flamewhip), Keri Latimer (Nathan), Heather Antenbring (saxophonist), Jen Thiessen (La La La Human Steps)
ROYAL CANADIAN LOVERS SCHOOL: Ken Gregory (sound artist), Jay Churko (Chords Of Canada), Jesse Warkentin (Mahogany Frog)
WAILS ON: Bob Somers (Bonaduces), DJ Co-Op (electronic artist), Steve Martens (Ash Koley)
SOMETHING IS KINDA AMISS: Ethan Osland (Burnthe8track), Phoebe Man (taiko drummer), Ann Walton (solo artist)
WAITING FOR DEBATES: Patrick Keenan (solo artist), Ian La Rue (solo artist/Les Jupes), Jeff Peters (Les Jupes)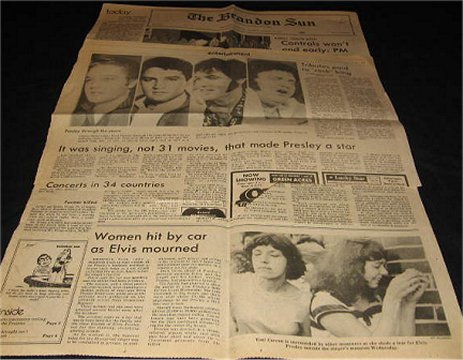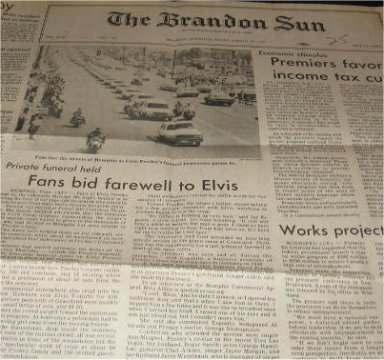 Brandon Sun coverage of Elvis Presley's death ~ August 18 and 19, 1977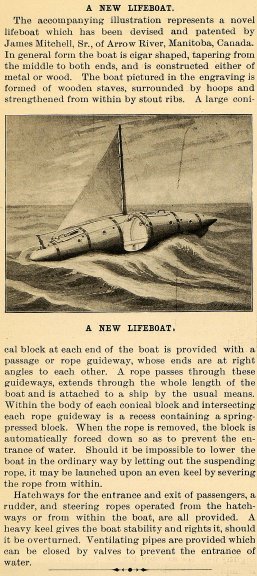 An 1899 article: A new lifeboat invention
by Arrow River's James Mitchell, Sr.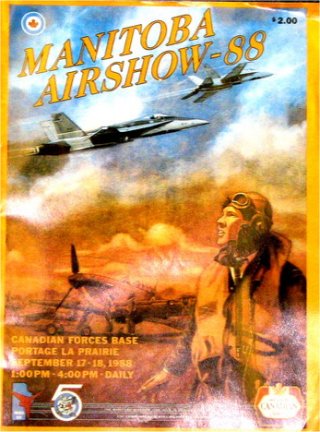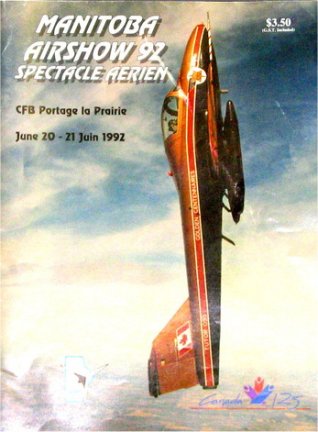 Commonwealth Air Training Plan Museum Brochure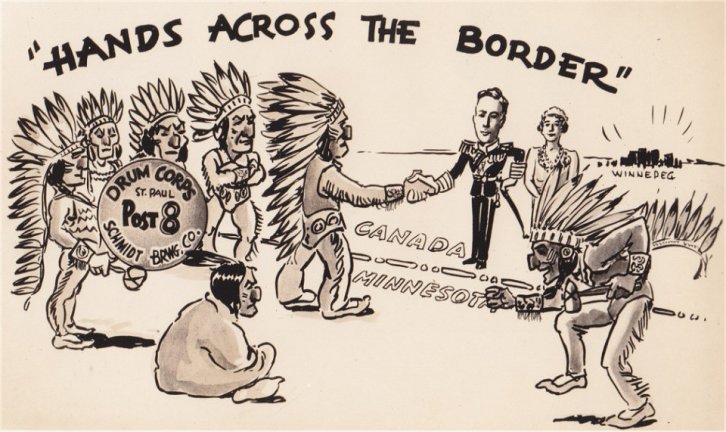 "Hands Across the Border" ~ Schmidt Brewing Company: Minnesota / Winnipeg
Stereoview Card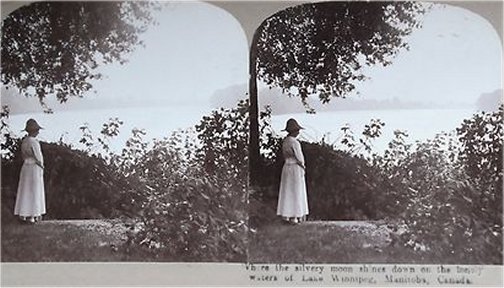 The Silvery moon shines down on the waters of Lake Winnipeg
(See more stereoview cards in our 3-D Archive)

Click
The Grain Growers Guide ~ June 1909 Volume 1 No. 13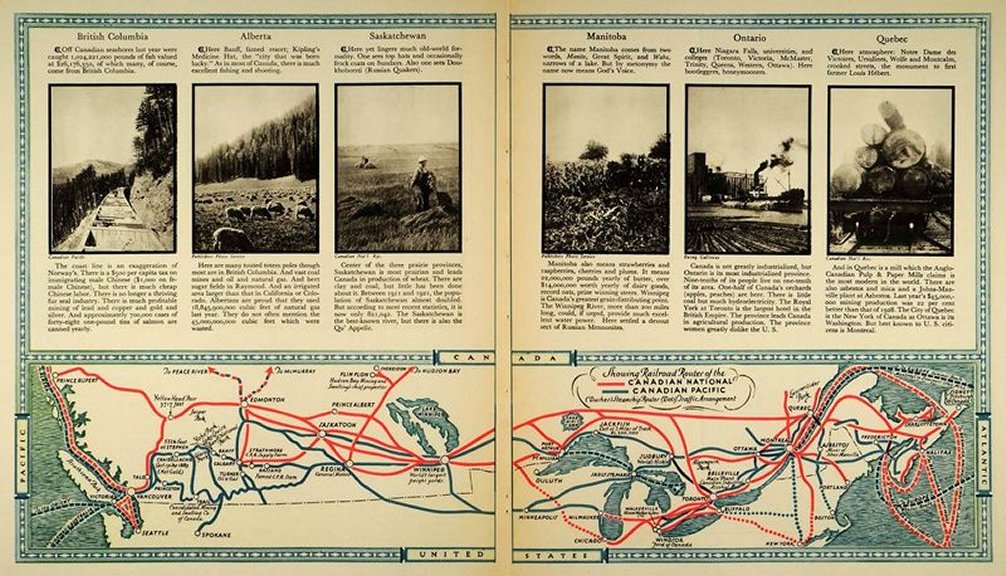 Railways: Lifeline to the Farms

Political Cartoon by Arch Dale: Railroad Competition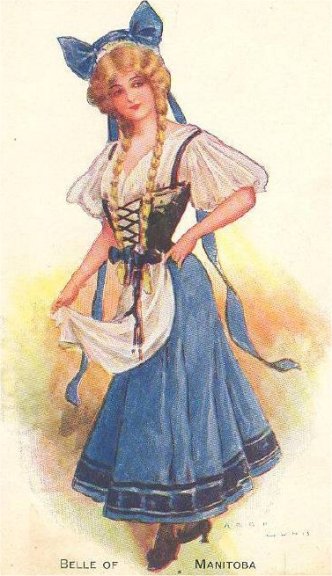 Belle of Manitoba

Manitoba Dragoons Cigarette Card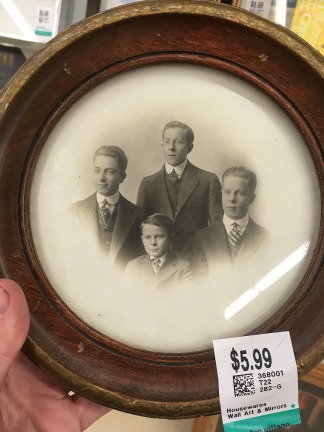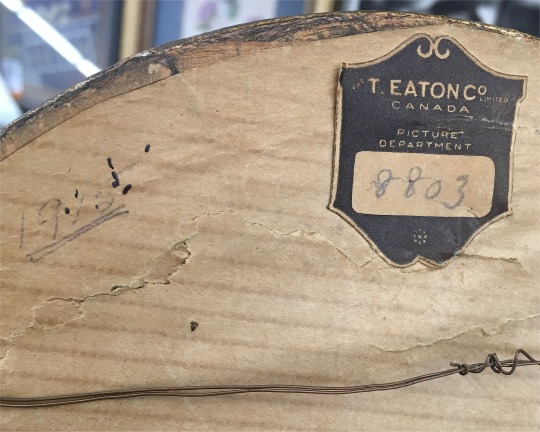 Submitted by Pam Klassen-Dueck
Classic Family Photo - Front and Back




.
.Photo Memories From
The Hillman Archives
.





Manitoba Photo Memories From The Bill Hillman Archives
Archive Directory | 01 | 02 | 03 | 04 | 05 | 06 | 07 | 08 | 09 | 10 | 11 | 12 | 13 | 14 | 15 | 16 | 17 | 18 | 19 | 20 |
21 | 22 | 23 | 24 | 25 | 26 | 27 | 28 | 29 | 30 | 31 | 32 | 33 | 34 | 35 | 36 | 37 | 38 | 39 | 40 |
41 | 42 | 43 | 44 | 45| 46 | 47 | 48 | 49 | 50 | 51 | 52 | 53 | 54 | 55 | 56 | 57 | 58 | 59 | 60 |
61 | 62 | 63 | 64 | 65 | 66 | 67 | 68 | 69 | 70 | 71 | 72 | 73 | 74 | 75 | 76 | 77 | 78 | 79 | 80 |
81 | 82 | 83 | 84 | 85 | 86 | 87 |
William Hillman
Bill and Sue-On Hillman Eclectic Studio
www.hillmanweb.com