THE HILLMAN 2013 ASIAN ADVENTURE
100s of Photos Documenting a 6-week tour of
Malaysia ~ Singapore ~ Thailand ~ China
Section II: China
www.hillmanweb.com/china2013/china22.html
Photos by Bill and Sue-On
Captions by Sue-On (expanded from our FaceBook pages)
.

Gallery 22:
THE GREAT WALL ~ Pt. III

.
Click for full-screen images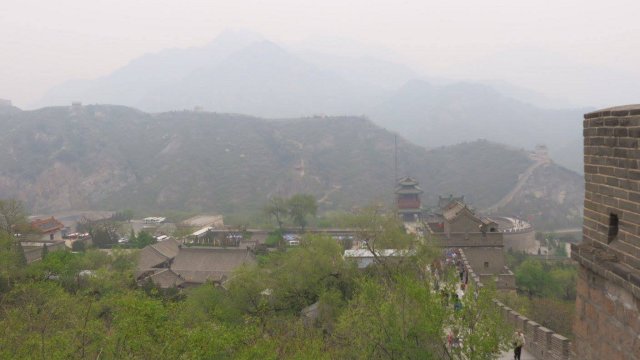 Mountains and passes...

Old...weapons...and the sign says
"No crossing...Bill"?

Yes... I DID climb the Great Wall!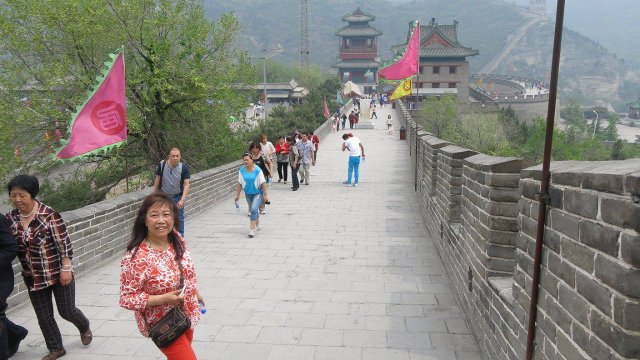 And now, glad to be back on flat ground...

Because there is lush vegetation around Juyong Pass,
like layers of green,
it has been called Juyong Green Layers.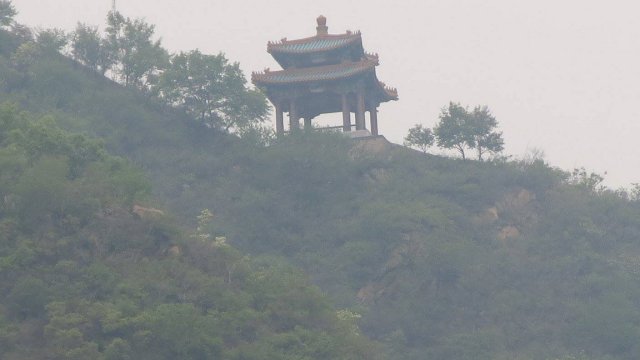 A pavilion in the distance.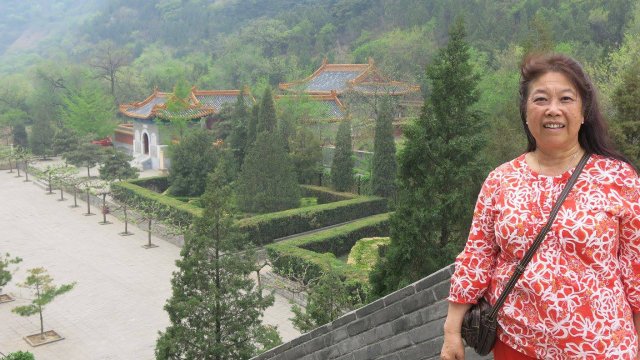 The formal gardens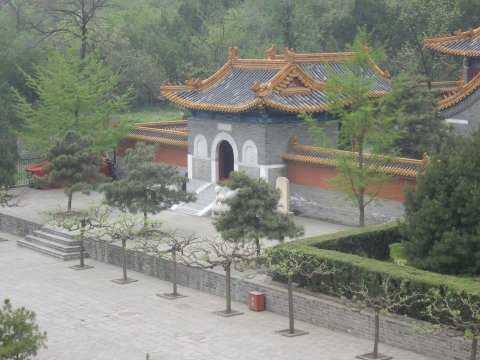 Entrance to the formal garden

The crossover to the other half of Juyong Guan.

East is east; west is west...

The Cloud Platform Gate, built in 1342, made of white marble.
There were originally three white pagodas on top,
which were destroyed between dynasties.
On the platform are carvings of Buddhist figures and symbols,
as well as texts written in six languages and scripts.

An ornate building on the other side.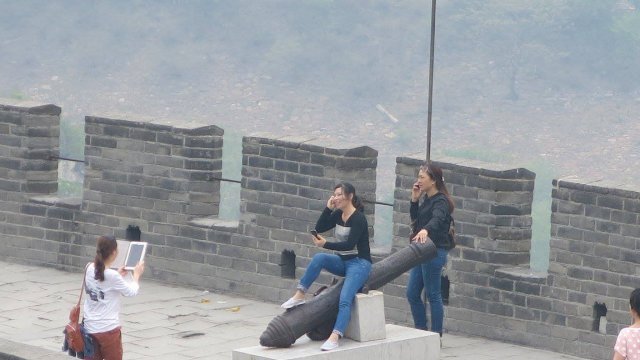 Cannons of old for defense make interesting props for photos...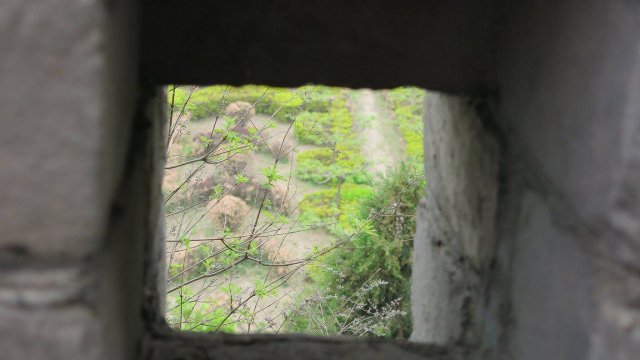 A loophole for defense.

Aren't telephoto lenses wonderful?
I didn't need to climb all the way to see this ;-)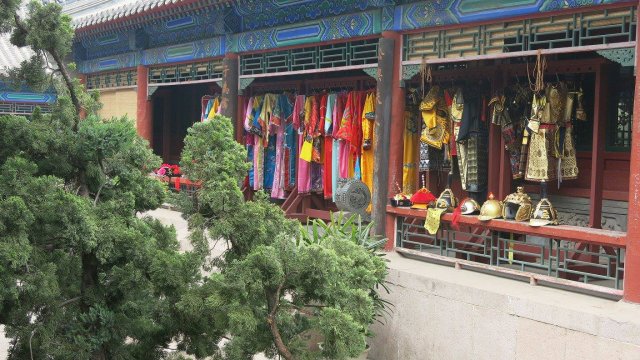 Traditional costumes for rent.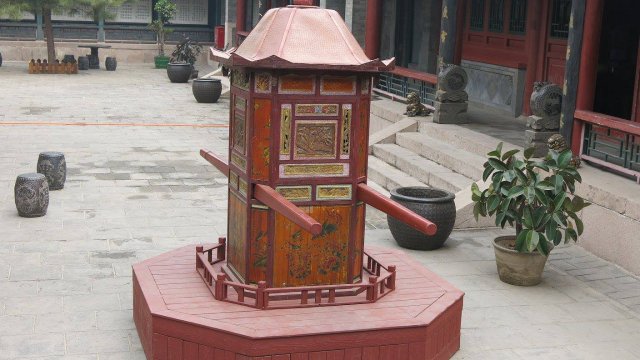 A sedan chair.
I wonder if they would carry someone all the way up to the top?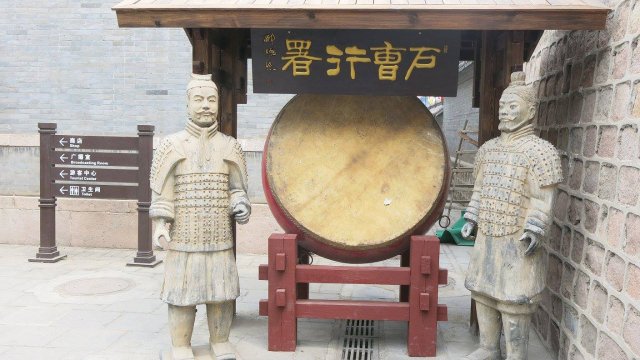 I didn't attempt to strike this drum with the guards standing there;-)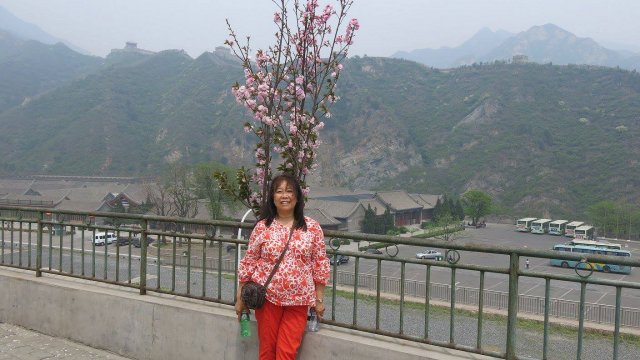 A plum tree in the midst of concrete.

A great view...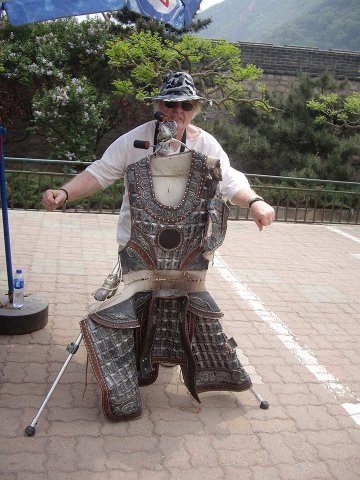 Can't imagine patroling the wall in this armour!

BACK TO CHINA CONTENTS



Hundreds of Photos with Captions


..







.
Web Design: Bill Hillman
Bill and Sue-On Hillman Eclectic Studio
hillmanweb.com
Brandon, Manitoba, Canada