THE HILLMAN 2013 ASIAN ADVENTURE
100s of Photos Documenting a 6-week tour of
Malaysia ~ Singapore ~ Thailand ~ China
Section II: China
www.hillmanweb.com/china2013/china27.html
Photos by Bill and Sue-On
Captions by Sue-On (expanded from our FaceBook pages)
.

Gallery 27: Suzhou: Venice of the East ~ I
Boat Tour of the Grand Canal in Suzhou

.
Click for full-screen images
After lunch, Miss Maggie led us to the docks for the boat tour of the Grand Canal.
The building of this canal began in 486 BC by King Fuchai of Wu, the ruler of present day Suzhou.
The canal was constructed for trade purposes
and as a means of shipping ample supplies north in case of war with his northern enemies.
This project was continued by different emperors who followed,
and it became a major transportation route from south to north.
It is still being used today, as evident by the many barges we saw from our bus.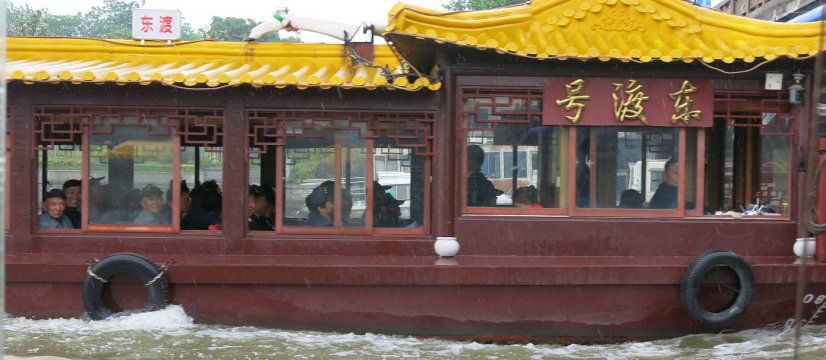 Luckily, the tours were given in covered boats.

The seating was very comfortable, and here,
we were given our first impression of Jessica!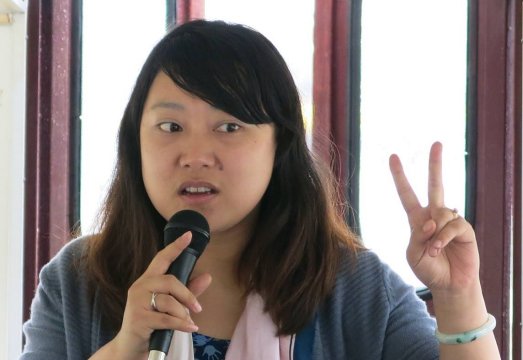 She was very animated, funny, and spoke very good English.
Her laugh was infectious!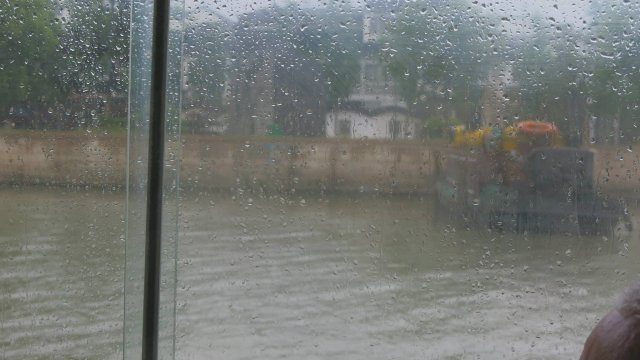 Large windows allowed for clear viewing of the banks along the canal.

Going under one of the many cross-overs.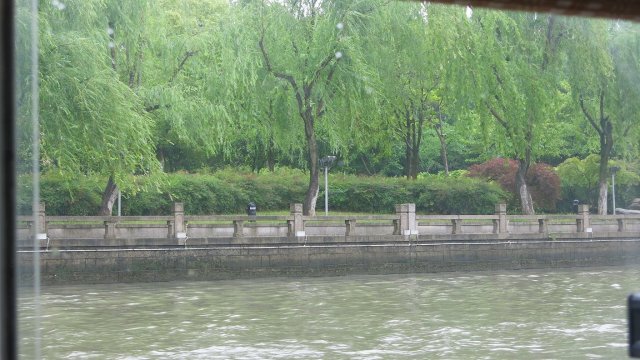 Willow trees formed a graceful and verdant border along the paths.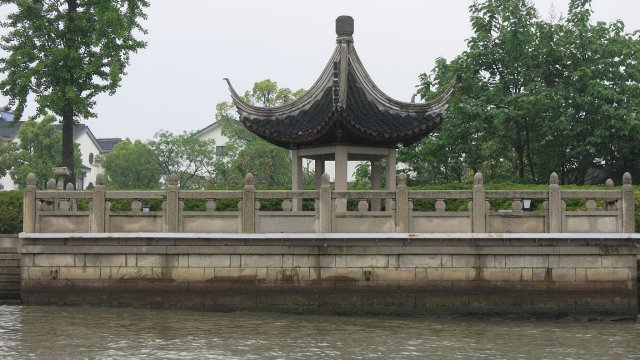 Dotted along the way are small pagoda-like seating areas.
These parks are well used for family outings.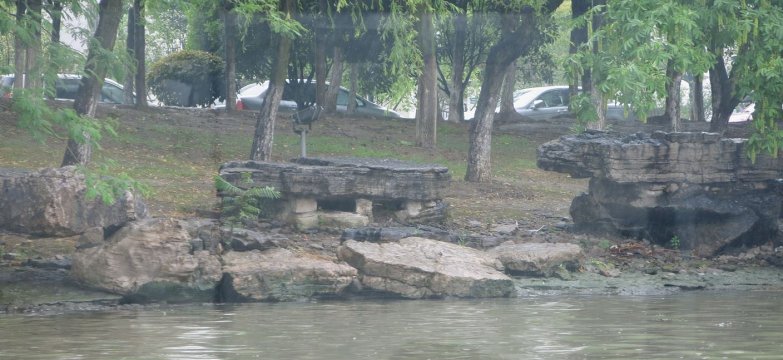 Even glimpses of cars could not detract from the restful setting.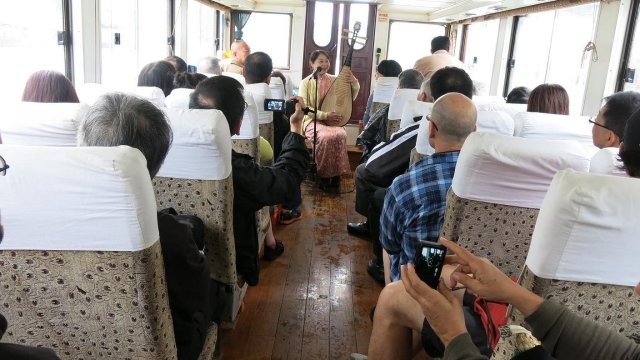 An unexpected surprise: entertainment!
Suzhou is famous for their opera, quite different from Beijing opera.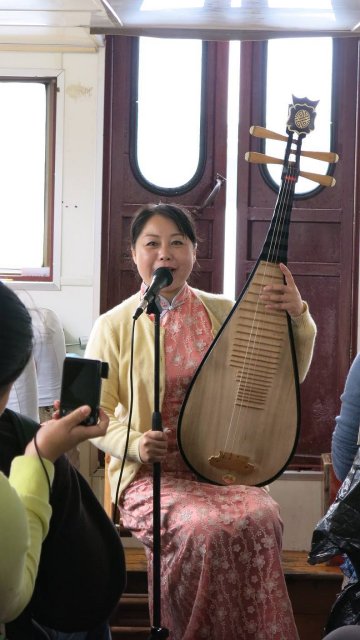 .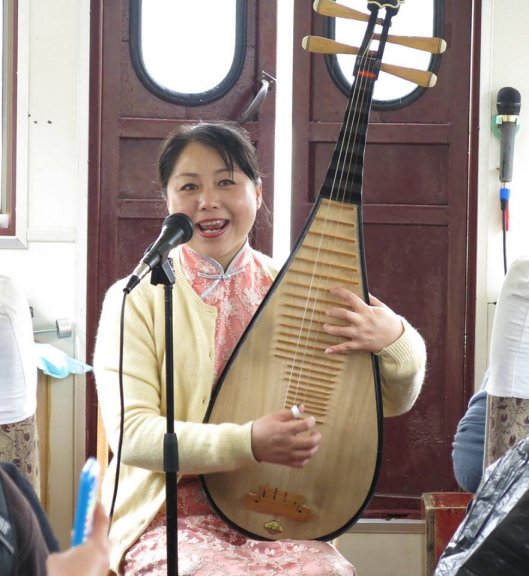 Our performer accompanied herself on the pipa.
We have a pipa in our collection, but it didn't sound as good as hers did.
Perhaps she practised more ;-)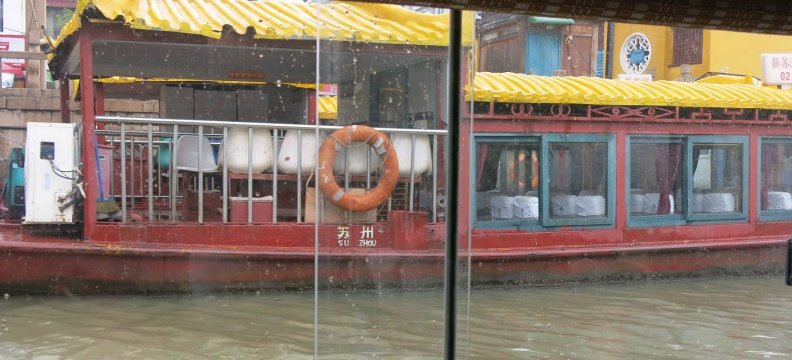 There are many different types of tour boats.
This was for the dining experience.


Another type seems to be simply for transportation.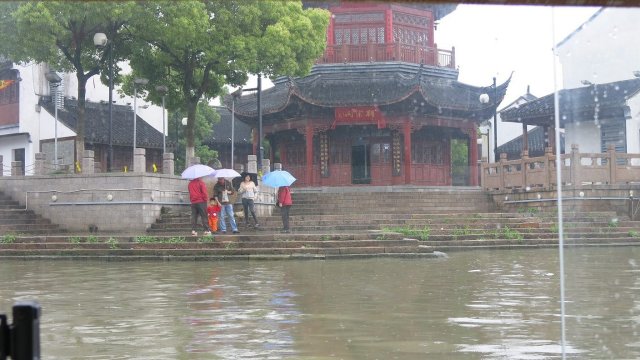 A family waits for a ride by a restaurant.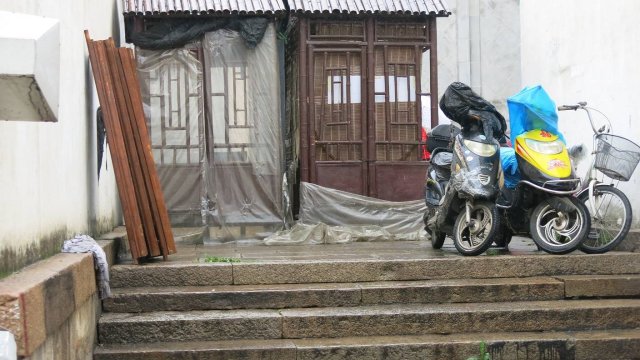 There seemed to be renovations going on at various points along the canal.
These were probably workers' scooters.
They seemed well equipped for rainy weather.
They wear special ponchos that cover the whole bike, including
whoever was in the seat behind the driver.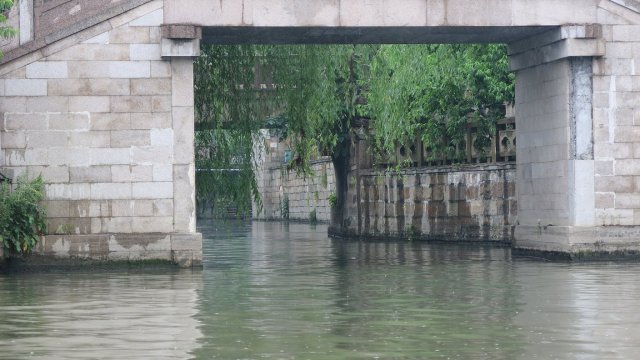 Going through another cross-over.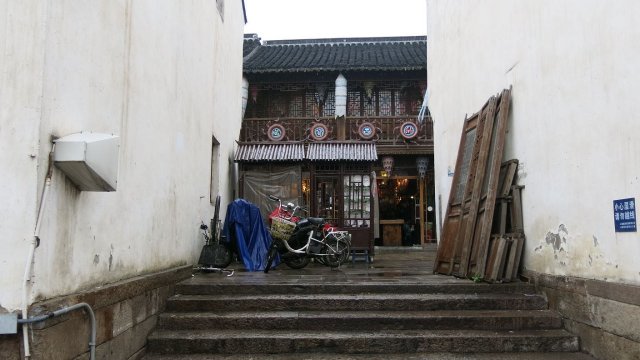 It was interesting to see the steps
leading up to an establishment from the water's edge.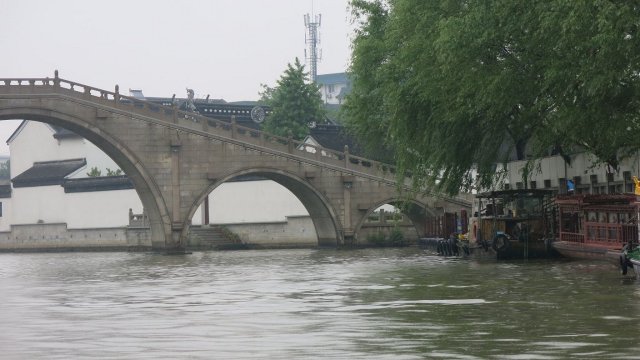 A mix of the old and the new:
ancient bridge work meets modern telecommunication towers.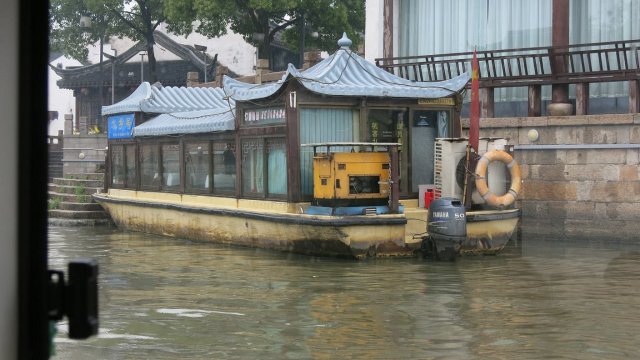 These boats appear to have been in use for many years.

A view from the back deck of our boat when the rain had let up a bit.

This may be an access from the street level to a business.

The window coverings, possibly for a private residence, definitely had an eastern element.

This balcony would be a cool place to enjoy tea on a hot evening.

Two boats that pass ...

A private residence - could this be a mail box on the left ;-)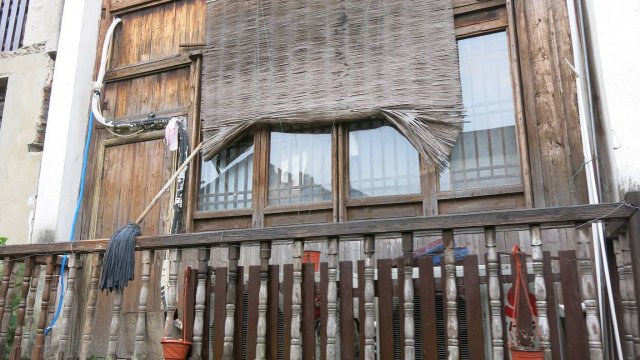 In case of flood, use mop!

BACK TO CHINA CONTENTS



Hundreds of Photos with Captions


..







.
Web Design: Bill Hillman
Bill and Sue-On Hillman Eclectic Studio
hillmanweb.com
Brandon, Manitoba, Canada