Bill and Sue-On Hillman: A 50-Year Musical Odyssey
www.hillmanweb.com/book :: www.hillmanweb.com/book/travel

HILLMAN CHINA ADVENTURE 2017
www.hillmanweb.com/china2017

CANTON / GUANGZHOU
11. 5 RAMS SCULPTURE - YUEXIU HILL I
http://www.hillmanweb.com/china2017/canton11.html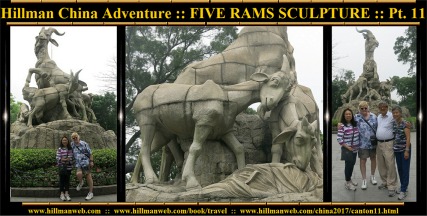 Guangzhou's Five Rams Sculpture was built in 1960 from more than 130 pieces of granite and is one of the city's emblems.

Five Rams Sculpture is located atop Yuexiu Hill. The hill once formed the northern end of the old walled city, though most of the walls have been dismantled and the city has now expanded far beyond it. Its grounds now form Guangzhou's Yuexiu Park, which remains one of the most famous tourist attractions in Guangzhou, including beautiful natural surroundings and ancient sites.

The sculpture represents the five rams who gave Guangzhou its nickname "City of Rams" and were formerly honored at its Temple of the Five Immortals. These immortals were said to have ridden rams into the city soon after its founding, teaching its residents how to grow rice and ending the specter of famine forever. Locals consider the rams symbols of good luck.

A legend tells of five celestial beings riding into the area that is now Guangzhou on five rams carrying sheaves of rice. The celestials bestowed blessings on the land and offered the sheaves to the people of the city as a symbol of prosperity and abundance. After the celestials left, the rams turned into stone, and Guangzhou quickly developed into an affluent and influential city.
Click for full-screen photos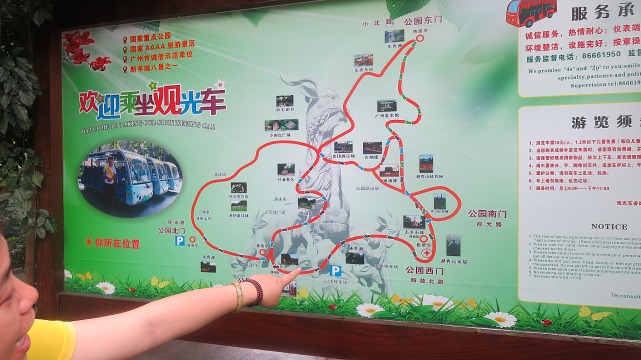 .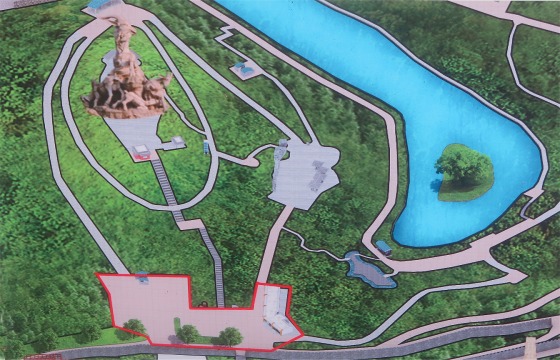 .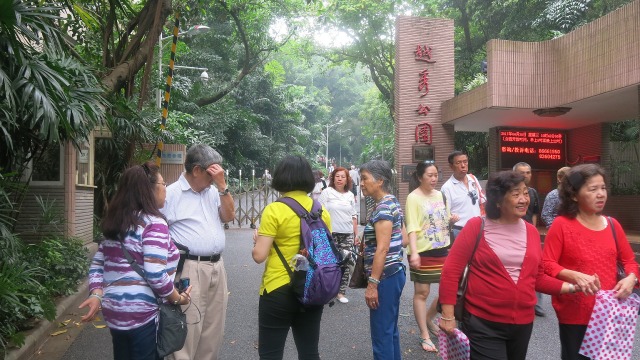 .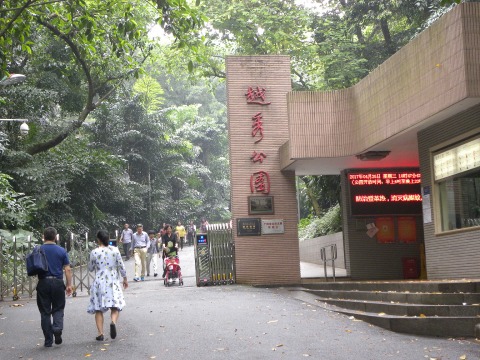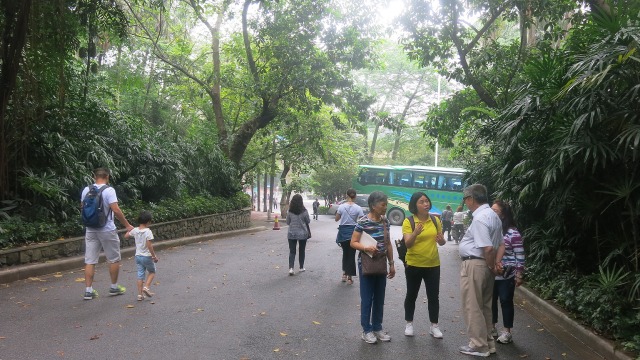 .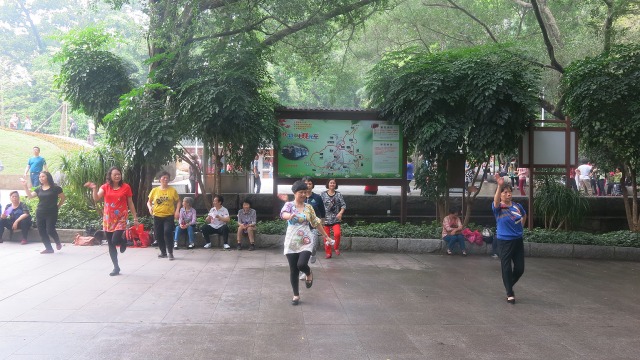 .



Sue-On joins a ladies' exercise dance group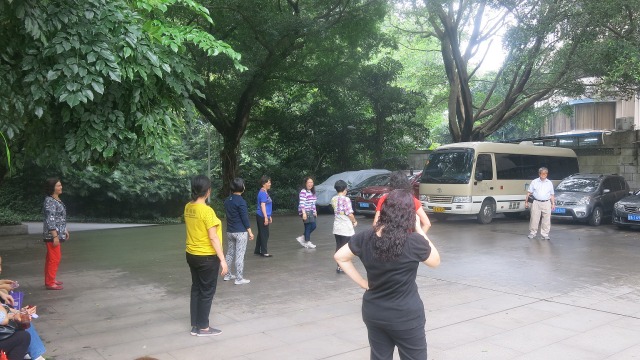 .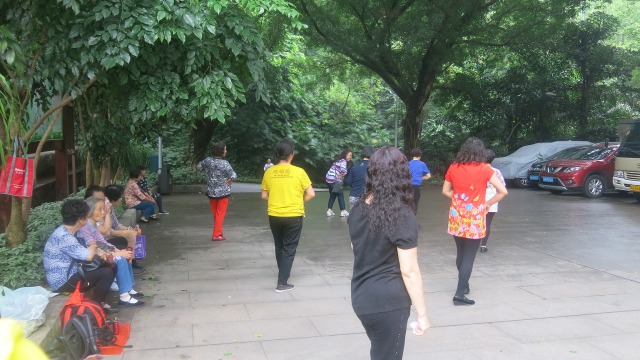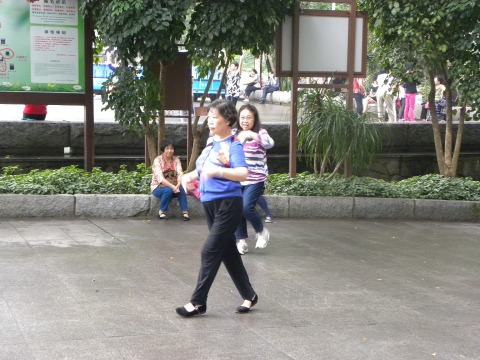 Taking the shuttle up the hill, through the park to the 5 Rams Statue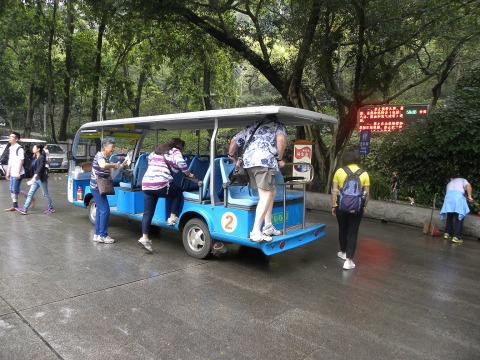 .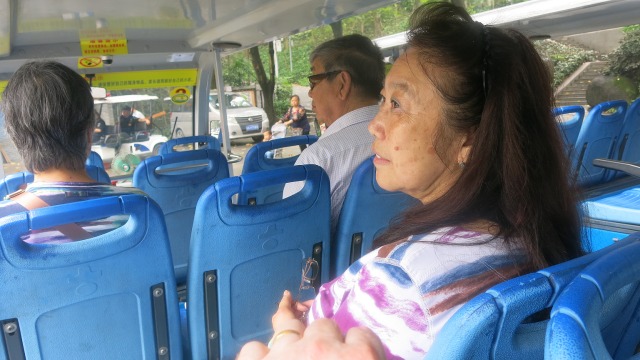 ..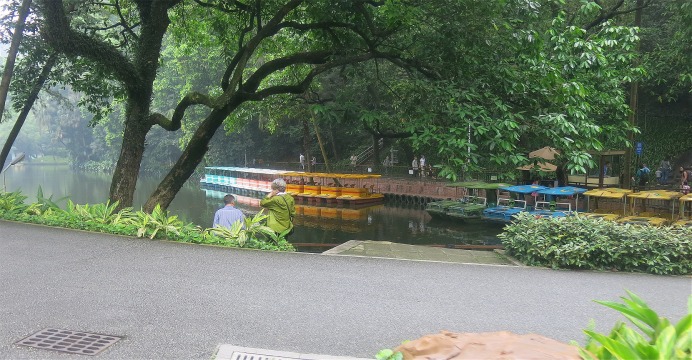 .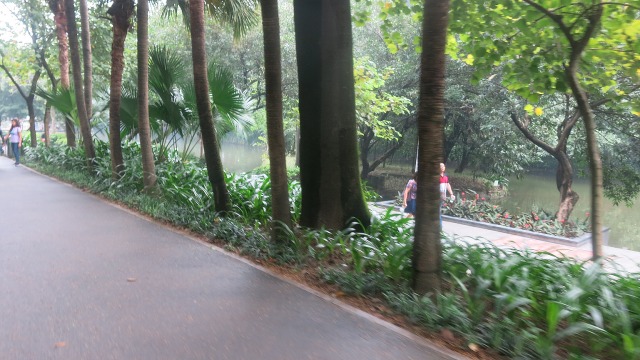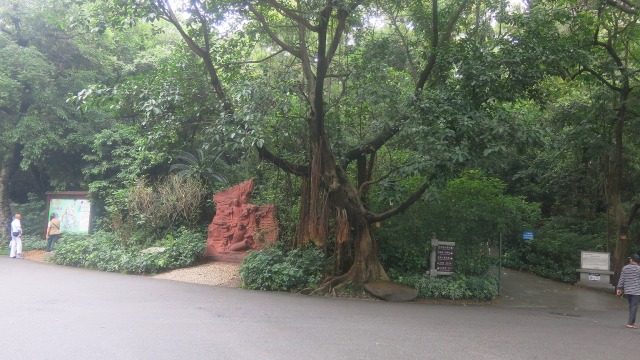 .



Past the Yuexiu Mountain Football Stadium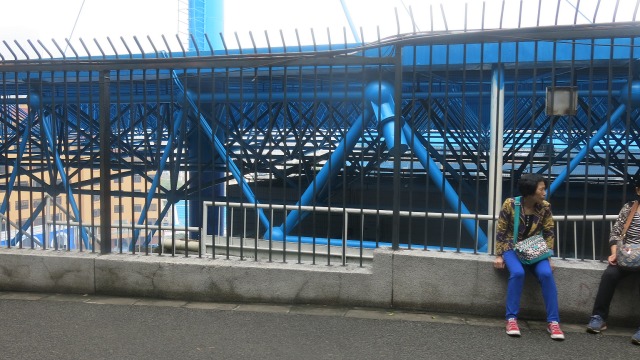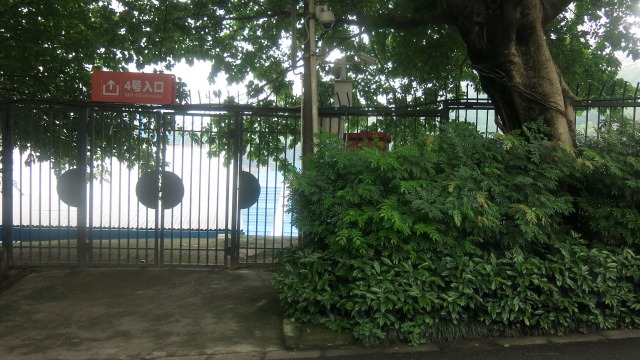 ..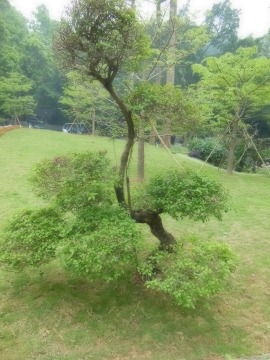 ..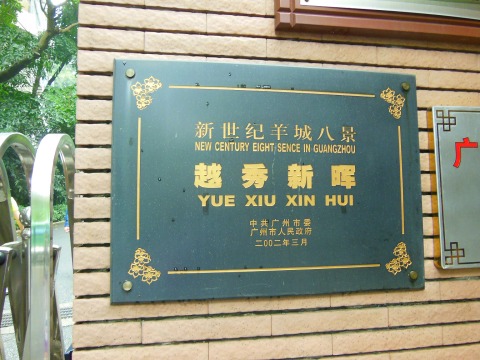 .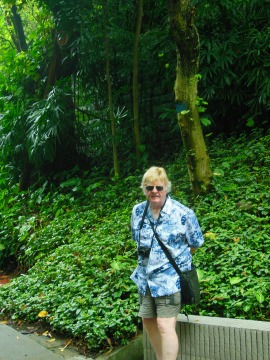 .

.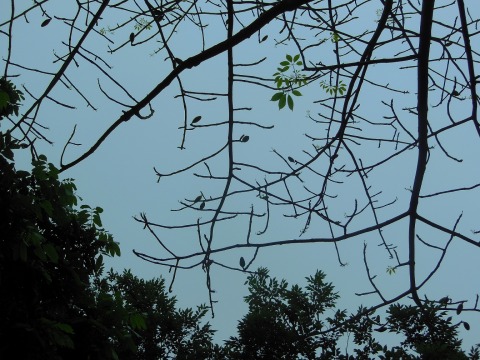 .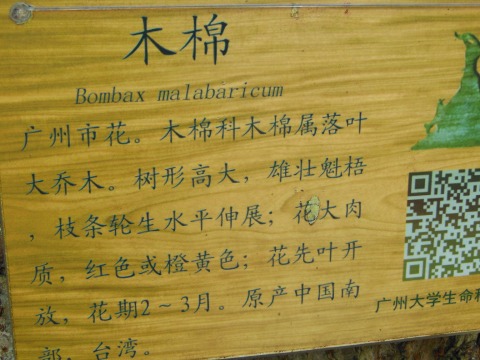 ..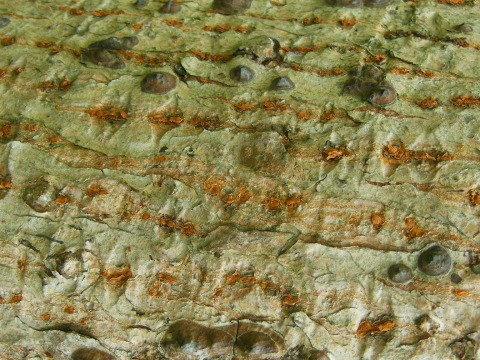 .
..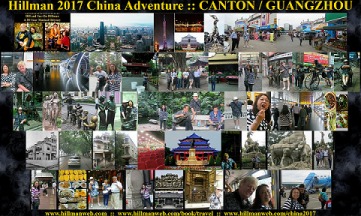 CANTON / GUANGZHOU CONTENTS
www.hillmanweb.com/china2017/canton.html

BACK TO CHINA 2017 ADVENTURE
MAIN CONTENTS
Bill and Sue-On Hillman
www.hillmanweb.com
hillmans@wcgwave.ca