Bill and Sue-On Hillman: A 50-Year Musical Odyssey
www.hillmanweb.com/book :: www.hillmanweb.com/book/travel

HILLMAN CHINA ADVENTURE 2017
YANGTZE CRUISE SHIP PHOTOS
On Board the Sinorama Yangtze Gold and Ports of Call
www.hillmanweb.com/china2017/cruise.html

Click for larger images
.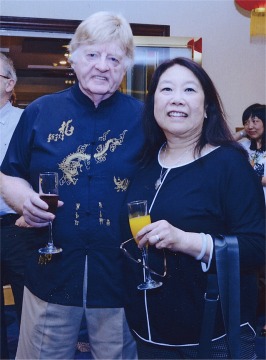 The Captain's Welcome Party and Dinner

.

Shore excursion to embark on smaller boats to enjoy a closer encounter of the beauty of the Three Gorges.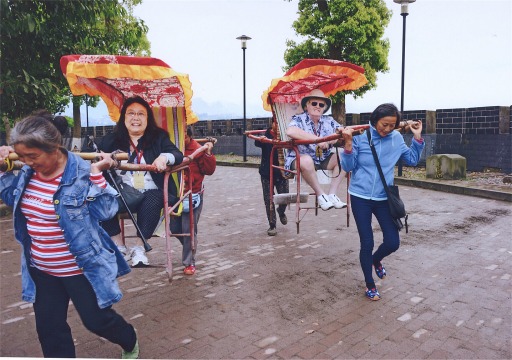 .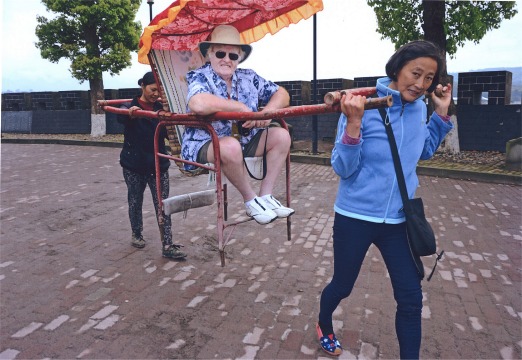 Excursion: Riding sedan chairs up the Precious Stone Fortress Hill along the bank of the Yangtze River.
Carried by powerful burly litter bearers.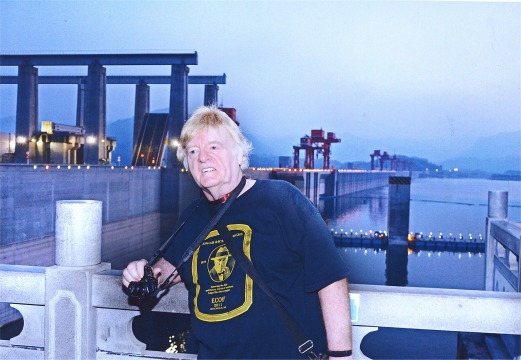 .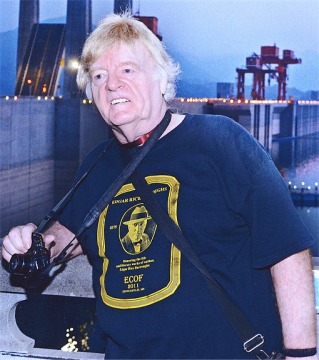 Excursion to the 5-Stage Ship Locks and Three Gorges Dam – the world's largest hydroelectricity project.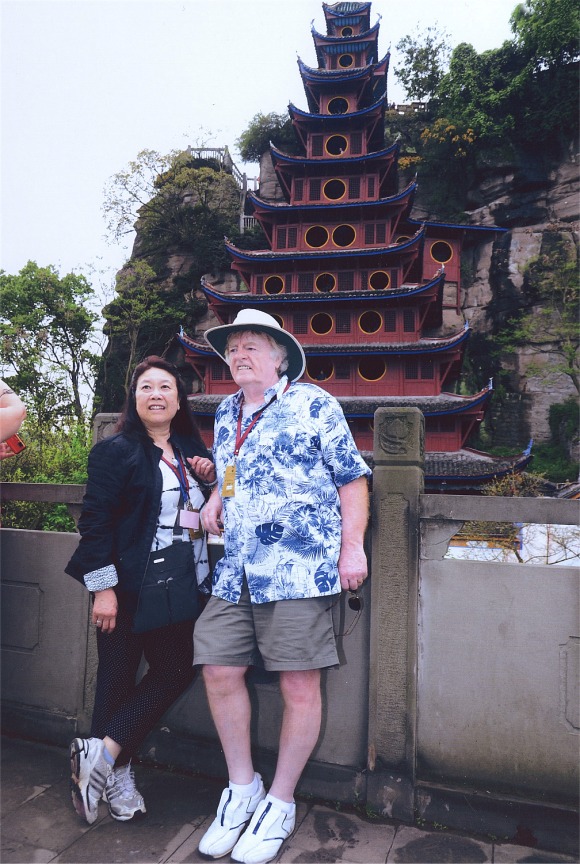 Shibaozhai port of call - A rest stop during the climb to the 9-tier Red Pavilion and Temple.