Bill and Sue-On Hillman: A 50-Year Musical Odyssey
www.hillmanweb.com/book :: www.hillmanweb.com/book/travel

HILLMAN CHINA ADVENTURE 2017
www.hillmanweb.com/china2017
EASTWARD TREK:
YANGTZE TO YELLOW MOUNTAIN

4a. BULLET TRAIN
Wuhan Station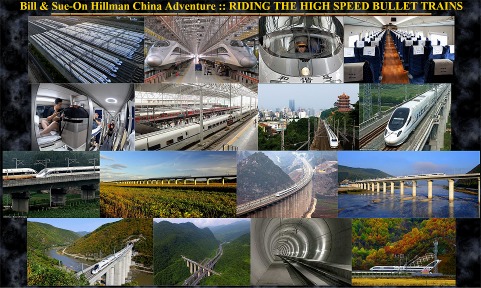 www.hillmanweb.com/china2017/eastward4a.html

Click for larger images
The last leg of our journey from our Yangtze River cruise ship to Yellow Mountain was via High Speed train which we boarded at Wuhan Rail Station.

Completed in December 2009, Wuhan station has 11 platforms and 20 tracks. It serves the Beijing–Guangzhou High-Speed Railway, the Shanghai–Wuhan–Chengdu High-Speed Railway, and Zhengzhou/Jiujiang-bound passenger trains.

We checked out of the Wuhan Renaissance Hotel and bussed to Wuhan Rail Station. We cleared security with passport inspection and luggage scanning. After a short stay in the waiting area we boarded one of the sleek modern passenger cars. We were soon speeding through the countryside at hundreds of km/hr. The ride is ultra smooth and flat since the most of the tracks were elevated on a high pedestal network and which navigated major rock outcrops via tunnels. We were on a twin track system and about every 10 minutes a train going in the opposite direction flew by our window. The bullet-shaped locomotives were all powered by electricity. The clean, modern cabins offered services similar to those in modern airlines.

Our High Speed Rail experience proved to be an exciting adventure -- really a great way to travel without the long waits, cramped seats and high prices of air travel. Most of China is accessible by this network -- in fact, there are more HSR tracks and trains across China than in the rest of the world combined. We're still looking forward to this option in North America which so far has not one HSR line.

Arrival at the Wuhan High Speed Train Station


.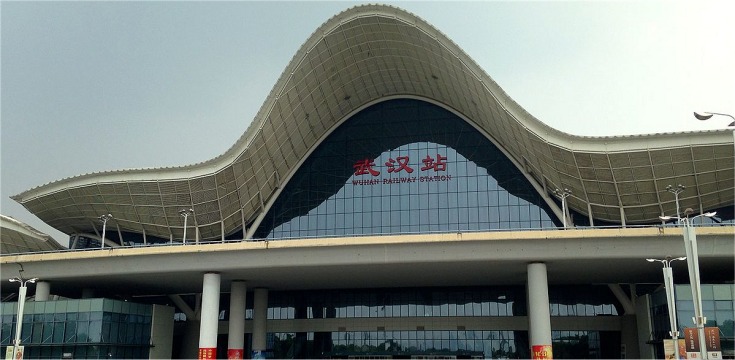 .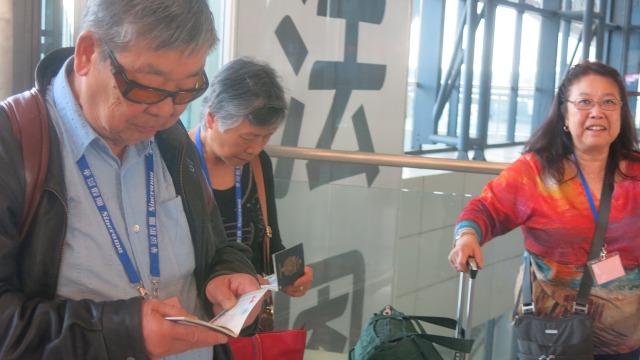 .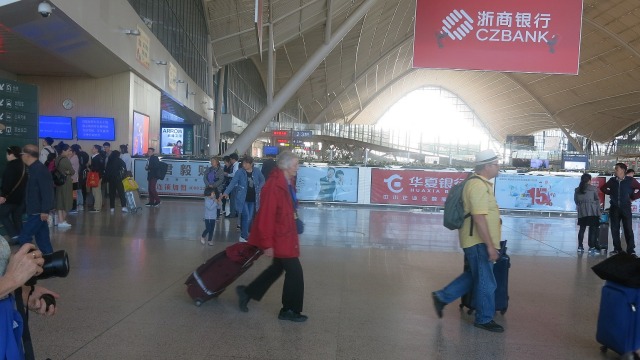 Passing Through Security
Passport and Luggage Check


.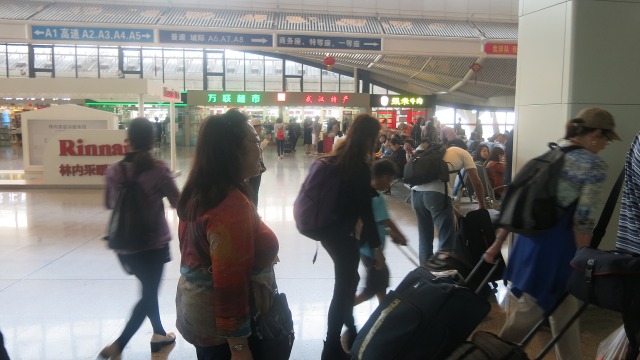 .
High Speed Bullet Trains Waiting In The Station


.

View from the Platform Through the Cabin Window




EASTWARD IV :: HIGH SPEED BULLET TRAIN
4alt: OUTTAKES
.


BACK TO CHINA 2017 MAIN CONTENTS



Bill and Sue-On Hillman
www.hillmanweb.com
hillmans@wcgwave.ca