.

55 Plus Fall Session II
2:00 - 3:00 p.m. Sundays:
November/December 2014

$45.00 for all five dates
Participants must bring their own
exercise ball, basket, and drum sticks

Reactive Massage Clinic Studio
640 Rosser Avenue
Contact: Sue-On Hillman
sueon@westman.wave.ca
.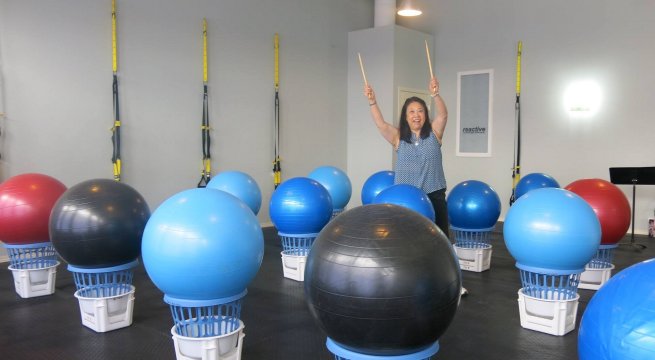 .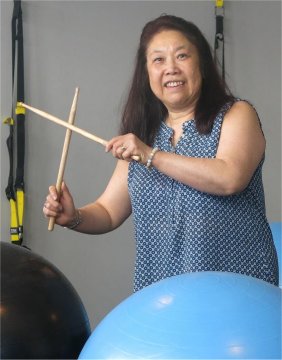 Sue-On warming up for a session at Reactive Massage Studio ~ Rosser Ave.

..

The activity is called Drums Alive!
and it can be used in so many ways and for any age group and gender.
My focus is "seniors" -- movement, exercise, rhythm, music, FUN!
We try out different beats, moves and patterns
-- all done to Golden Oldies that we all know.
All you need is
a stability ball,
something to work as a stand,
2 drum sticks and
music with a beat.
Sign up now for our November/December 2014 Sessions


.

September/October 2014 Class at Reactive Massage Studio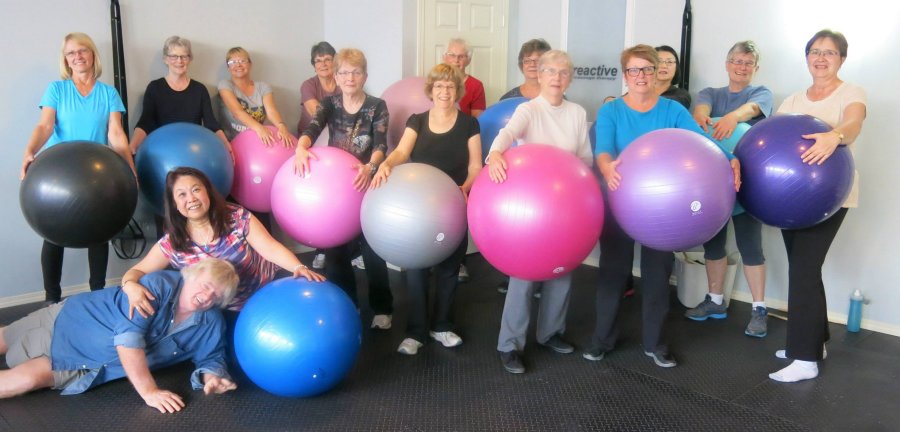 click for full size

Demo Session at Reactive Massage Studio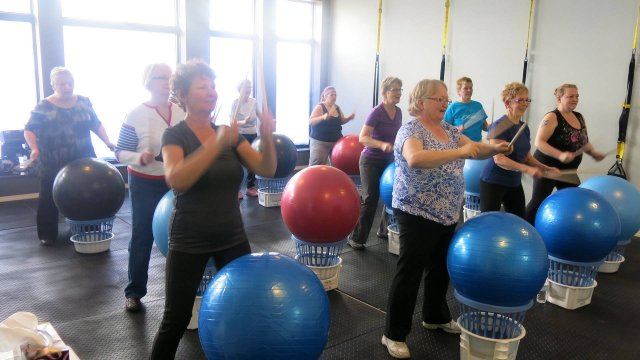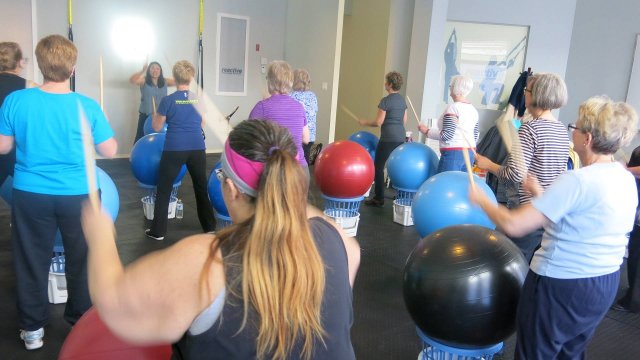 Brandon Taoist Tai-Chi Demo
Maureen Cobb, Linda Burnell, Pat Hudon, and Kerry Clement
are members of the Brandon Taoist Tai-chi group.
They had attended my first Drums Alive! demo
and invited me to do a demo at their annual Mother's Day Dinner.
We did it together!
After the delicious meal catered by House Chinese Restaurant
and two beautiful Tai-chi performances,
we raised the roof with Drums Alive!


COLLAGE POSTERS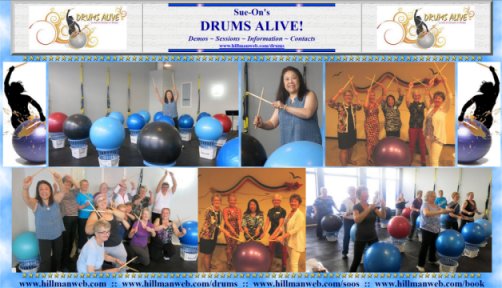 Click for full-screen poster image
.
VISIT THE NOV/DEC 2014 SESSION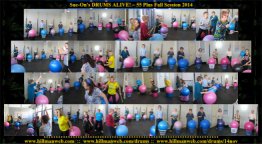 www.hillmanweb.com/drums/14nov
.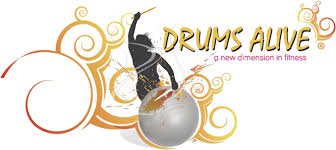 REFERENCE SITES AND VIDEOS
www.drums-alive.com
Training Video
Party Rock Video
Drums Alive Media Video - Philippines
Drums Alive Manitoba Facebook
CNN Feature Article
Session Promo


CONTACTS
Sue-On Hillman
sueon@westman.wave.ca
www.hillmanweb.com/soos
204.728.4673

Melanie Hellyer
Healthy Living Facilitator – Community Liaison
Health Promotion - Prairie Mountain Health
C5-800 Rosser Ave. ~ BRANDON MB R7A 6N5
Telephone: 204.578.2196
Bill and Sue-On Hillman
A 50-Year Musical Odyssey
www.hillmanweb.com
hillmans@wcgwave.ca