HILLMAN COMPENDIUM OF
CANADIAN HERITAGE SITES IV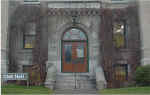 Part IV: Education Projects and Resources
Created by
William G. Hillman
Assistant Professor (retired)
Faculty of Education ~ Brandon University



SITES FEATURED IN DOSSIER IV
Click on each chapter's respective logos to begin your online tour


.

HILLMAN EDUTECH RESEARCH DOSSIER
www2.BrandonU.ca/hillman

.

THE TELECASTER: JOURNAL ENTRIES
http://home.westman.wave.ca/~hillmans/telshort.html



Bill Hillman has had a decades-long and unique relationship with Brandon College/University. Since enrolling as a student in 1961 he has earned all his degrees on this campus and has worked here as a prof since 2001, teaching a variety of courses for BUNTEP, PENT, and eventually as a full-time Assistant Professor for the BU Faculty of Education.

He was the first Canadian student to receive a BU Education Masters Degree in 1991. During that marathon "masters year," at the urging of Dr. Robin Enns, he kept a daily eclectic personal journal drawing upon each day's experiences: family & social activities, ongoing commitments as a full-time high school teacher, the nightly 250-km commute, the post-grad courses, thesis work, etc. All of this was created on computer, five years before the Internet and 15 years before blogging entered most of our lives. Now that the Education post-graduate program is well-established, some might find it fascinating to look back on that first year of the program from a student's perspective. Hillman shares excerpts from this very long document in The Telecaster Journals, featured at:
.

EVOLUTION OF THE STRATHCLAIR DISTRICT
http://www.hillmanweb.com/book/media/10.html
Strathclair: A Prairie Town with a Past, Present & Future
William G. Hillman, B.Sc.(Hons), B.Ed., M.Ed.

Reprinted from the university level textbook:
THE GEOGRAPHY OF MANITOBA: ITS LAND AND ITS PEOPLE
Edited by John Welsted, John Everitt and Christoph Stadel ~ University of Manitoba Press
"An exploration of the various aspects of the physical and human geography of the province, including: landforms, geology, climatology, demographics, natural resources, and discussion of Manitoba's role as a 'gateway' region in the staple economy. A comprehensive work with case studies and over 200 maps, diagrams and photographs."
.

HILLMAN BLUES NOTES
The History of the Blues Performance Class Notes

Notes prepared for a Brandon University School of Music Music Appreciation class on the History of the Blues.
Students were invited to a live off-campus performance at a local nightclub. I performed, with guitar, the various blues styles, which I interspersed with descriptive commentary. The notes used in this presentation are reproduced on this page. Included in these performance lecture notes are: 1. Commentary ~ 2. Sample Songs and Playing Styles ~ 3. Equipment Used in the Demo ~ 4. Blues History Timeline Handout ~ 5. Follow-Up Quotes & Blues Assignment
.

THE DR. JOHN TYMAN TRIBUTE SITE
www.johntyman.com
Dr. John Langton Tyman
Cultures in Context : Photo Journals
Inuit: People of the Arctic
Sawos: People of New Guinea
African Habitats ~ Nepal ~ People of the Sahara
Including thousands of high resolution photos and notes,
plus videos, folk tales, recipes, audio clips, etc.,
taken during the years he has lived in these remote areas
www.johntyman.com




Enter our
John Tyman: Cultures in Context Site
| | | | |
| --- | --- | --- | --- |
| Inuit of the Arctic | Life in New Guinea | African Habitats | Nepal |
5. Portal Five: Egypt and the Sahara
DR. ROBERT W. BROCKWAY: THE UNRELEASED FILES
www.hillmanweb.com/brockway
Longtime Brandon University professor, Dr. Brockway was a complex man of many talents. He was passionate about many things -- teaching, research, books, knowledge, music, art, marriage . . . and life. He had many projects in the works when he died in 2001.
We are delving through a lifetime of photos, journals, research and teaching notes, unpublished manuscripts, music, art, etc. and we editing and publishing a series of Web features that we are sure will be of great interest to scholars, historians, former colleagues and students, researchers . . . and the general public.

www.hillmanweb.com/brockway
.
DR. JOHN CATER EVERITT: THE BRITISH VIRGIN ISLANDS
www.hillmanweb.com/everitt
Dr. John Everitt has compiled a unique series of profiles and photographs of prominent islanders.
Included in this project are photographs of island locations and lifestyles collated into photo essays.
The site also features a listing of papers that Dr. Everitt has published during his long tenure as a Brandon University professor.

www.hillmanweb.com/everitt
DR. DAVID WESTFALL'S NORTHERN MANITOBA MOSAIC
www.hillmanweb.com/westfall
THE NORTHERN ODYSSEY OF
A TRAVELLING PROFESSOR
DAVID WESTFALL
Westfall/Castel English-Cree Dictionary and Memoirs of the Elders
Northern photographs, songs, stories, clippings
www.hillmanweb.com/westfall
---
OLDER UNREVISED PAGES
---
WILLIAM HILLMAN BU INSTRUCTION PAGE ~ FACULTY OF EDUCATION



Faculty Notice Board ~ Student Photos ~ Course References ~ Schedules
Course Webpages for:

Using Technology & Computers in Education
Internet For Educators
Communications
Journalism
Hundreds of Student Webpages and Online Career Portfolios
Hillman Bio at the BU Website: Professor Profiles
www2.BrandonU.ca/eduweb/hillman

Featuring Course Outlines and Agendas ~ Tutorials ~ Assignments ~ References
HILLMAN MASTERS THESIS PROJECT (1991)
http://home.westman.wave.ca/~hillmans/thesis00.html



THE INTEGRATION OF MICROCOMPUTERS INTO
THE HIGH SCHOOL LANGUAGE ARTS PROGRAMME
EXCERPTS FROM
A RESEARCH PROJECT SUBMITTED TO THE FACULTY OF EDUCATION
IN PARTIAL FULFILLMENT FOR THE DEGREE OF MASTER OF EDUCATION (1991)
BY
WILLIAM G. HILLMAN
B. Sc. (4 Yr. Honours) ~ B. Ed (5 Year) ~ M. Ed
.

THE HILLMAN PUKATAWAGAN STUDENT PROJECT
www.hillmanweb.com/puk
PUKATAWAGAN COMMUNICATIONS PROJECT (2002)
Created by the students of the
BRANDON UNIVERSITY
NORTHERN TEACHER EDUCATION PROGRAM
and
William G. Hillman
Assistant Professor ~ Brandon University
Part of our main Pukatagwan Site at:
www.hillmanweb.com/puk
.
EduTech Daily News
www2.BrandonU.ca/hillman/news
News and Tech Notes
A daily Webzine monitoring current technological developments and research of relevance
to Manitoba educators and educational institutions.
With Archives of news items back to January 2006
.

WEB REFS FOR EDUCATION PROJECTS
Links collated by Bill Hillman
| | | | |
| --- | --- | --- | --- |
| ED: Education/Instruction | WEB: Webpage Creation | SS: Geography/History | SM: Science & Math |
| LA: Language Arts | ETH: Ethnic/Aboriginal/North | AE: Arts & Entertainment | TECH: Computer Technology |
.
---
NAVIGATION MAP FOR THE HILLMAN COMPENDIUM OF HERITAGE SITES
PORTALS TO PARTS 1-4
We want to hear from you: E-Mail
hillmans@westman.wave.ca

---
GOOGLE SEARCH OF THOUSANDS OF HILLMAN WEBPAGES
Scattered among the following servers:
hillmanweb.com ~ Westman Wave
. . . check them both.
| | |
| --- | --- |
| | Search hillmanweb.com Search home.westman.wave.ca |


Copyright 1996-2014 William Hillman
BILL and SUE-ON HILLMAN ECLECTIC STUDIO
www.hillmanweb.com