HILLMAN INDONESIA ADVENTURE
www.hillmanweb.com/indonesia

www.hillmanweb.com/indonesia/bali

4. BALI: JATILUWIH RICE TERRACES I
Penebel, Bali, Indonesia
www.hillmanweb.com/indonesia/bali/b04.html

Nominated for designation as a UNESCO World Heritage site, Jatiluwih offers a beautiful view of contoured rice paddies following the contours of terraced land against the background of spellbinding Mount Batukaru and Mount Agung.

The terraces are irrigated using subak, an impressive traditional communal irrigation system developed by Balinese farmers through many generations.

The scenic drive through the quaint villages and verdant slopes of the central coastal regency of Tabanan added to the experience.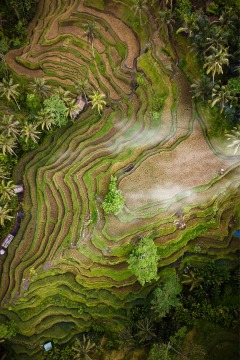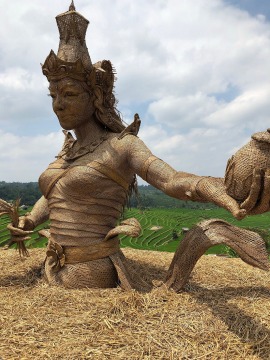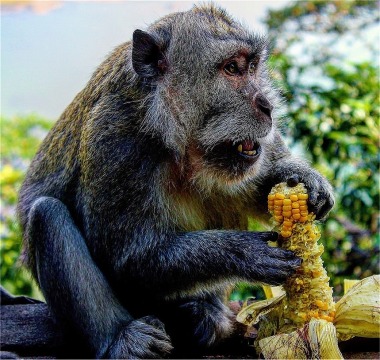 ARRIVAL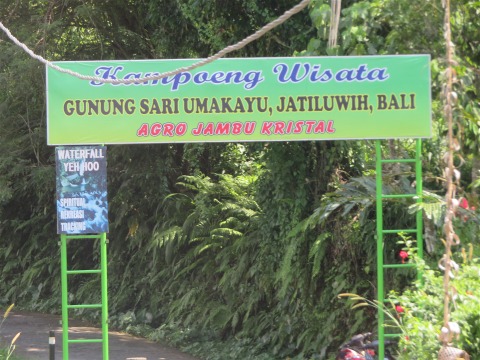 .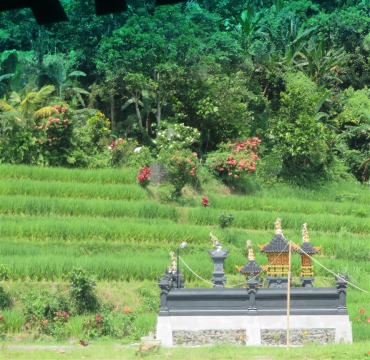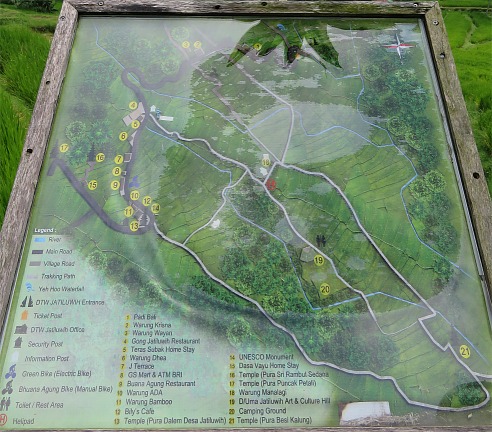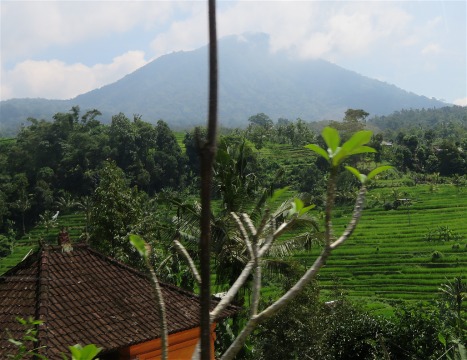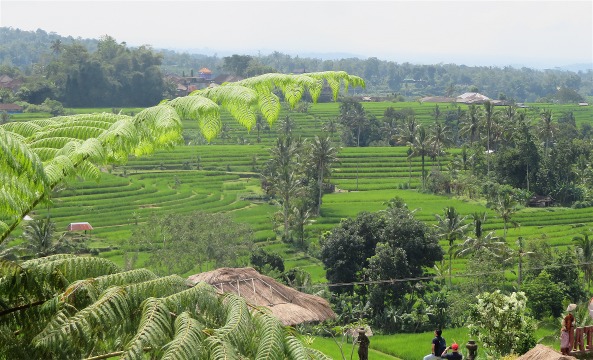 PREPARING TO HIKE THROUGH THE RICE TERRACES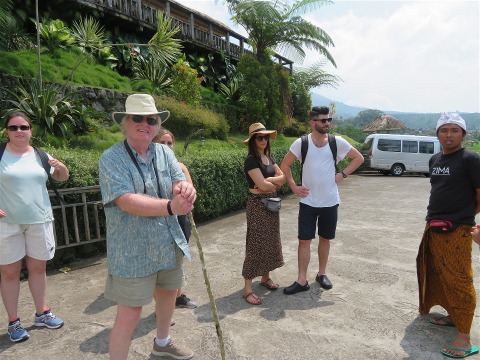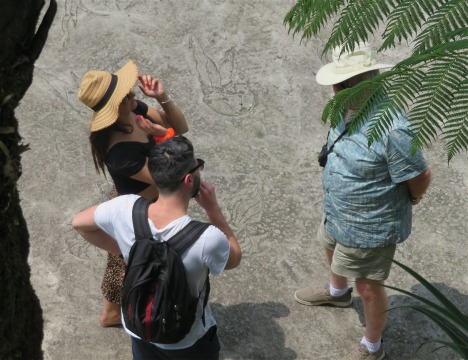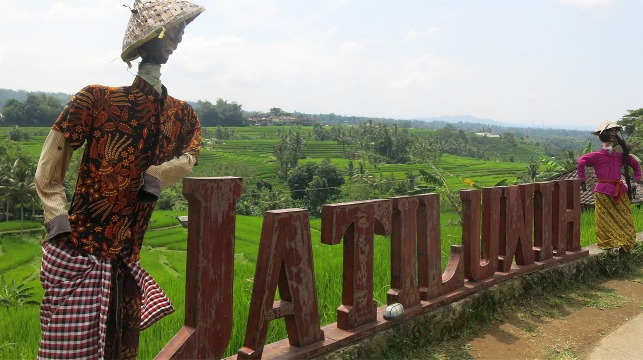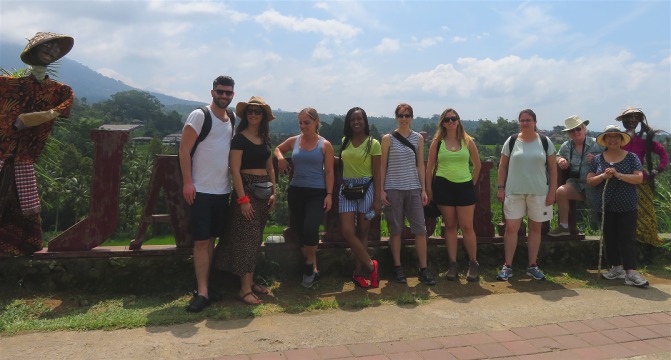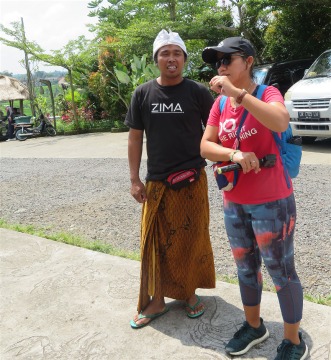 .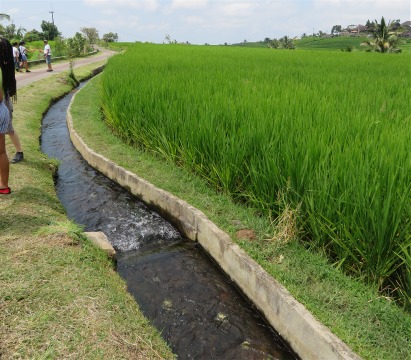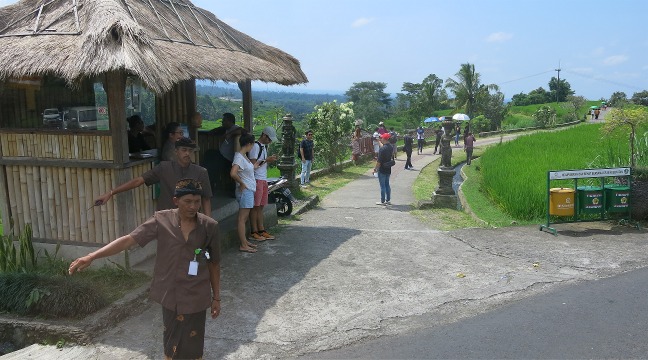 .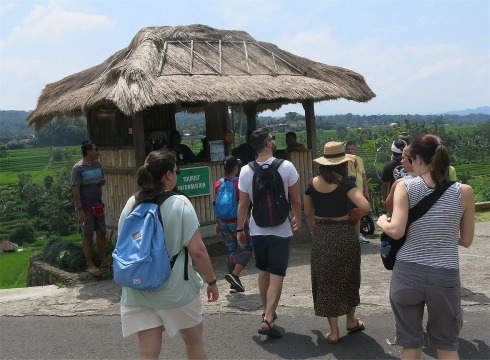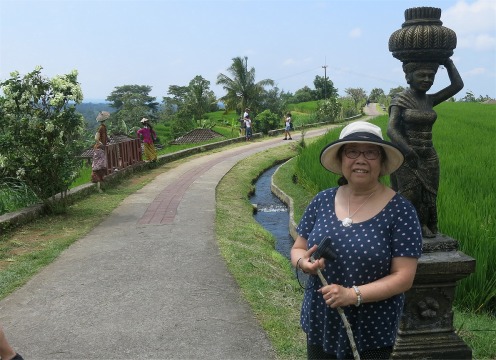 .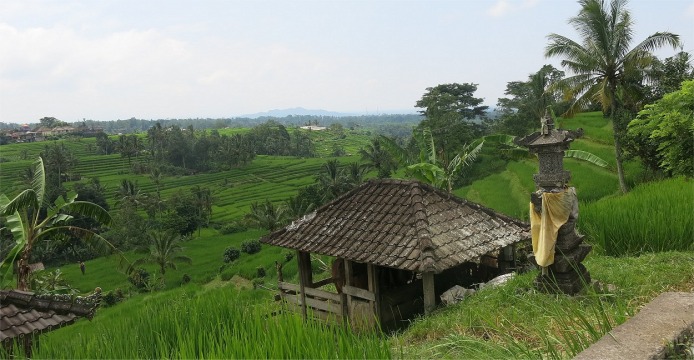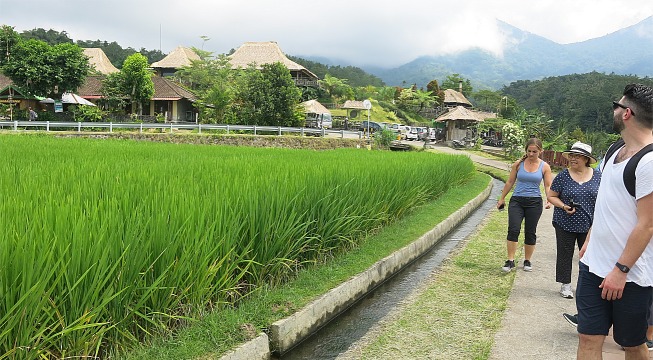 .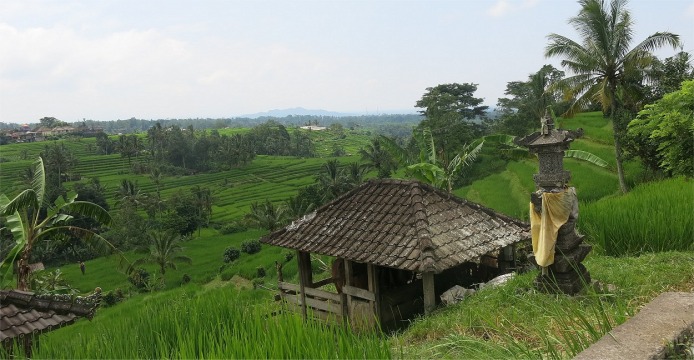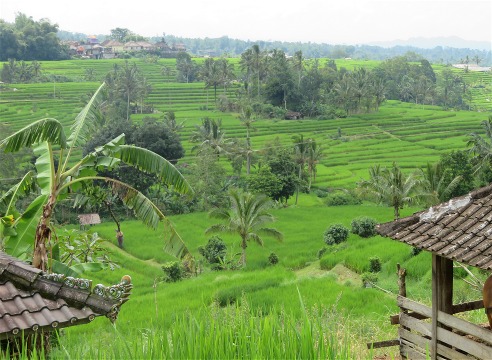 .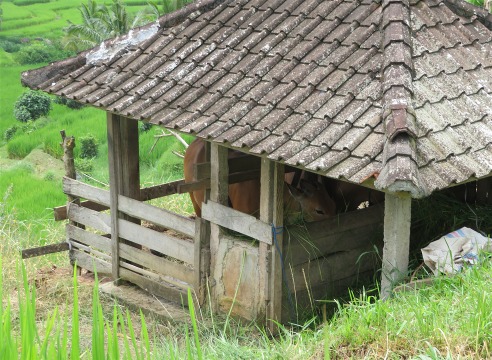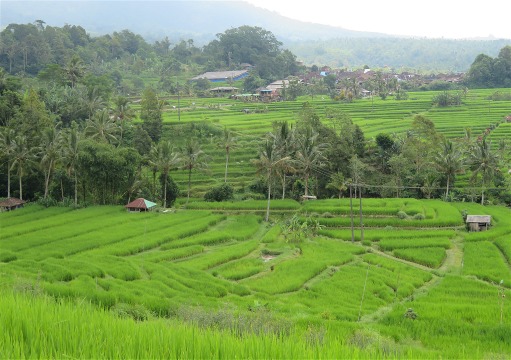 .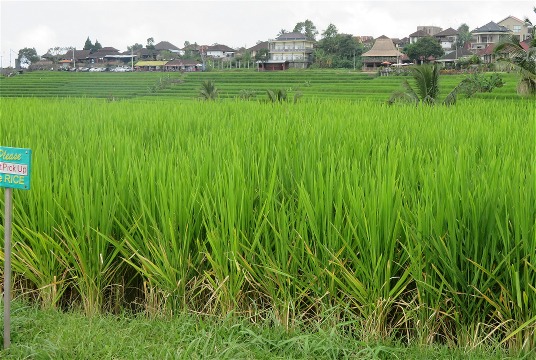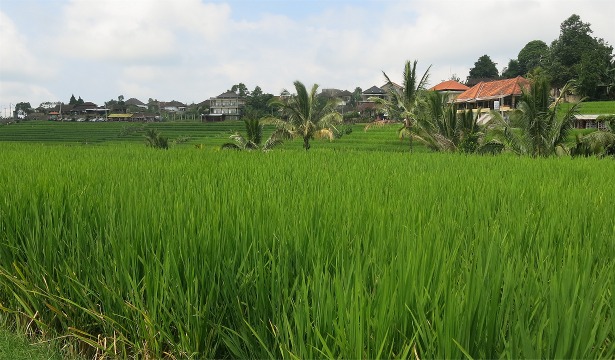 .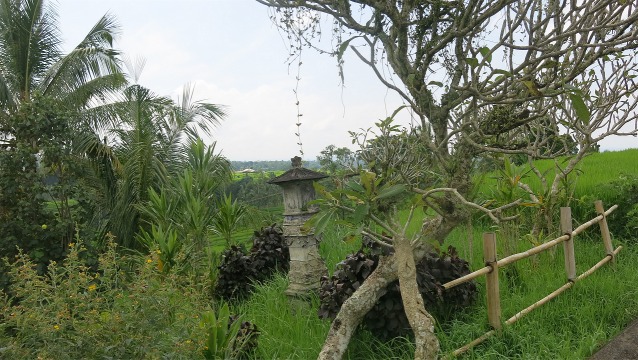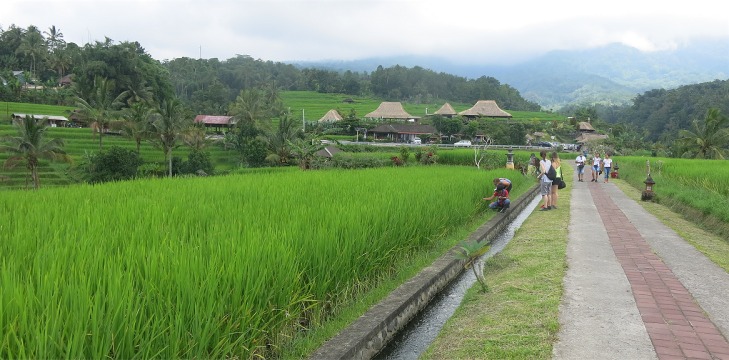 .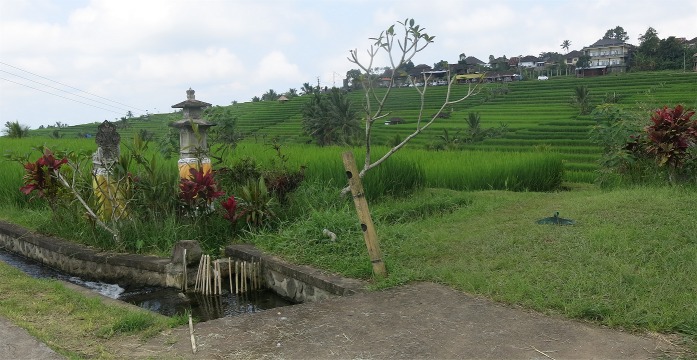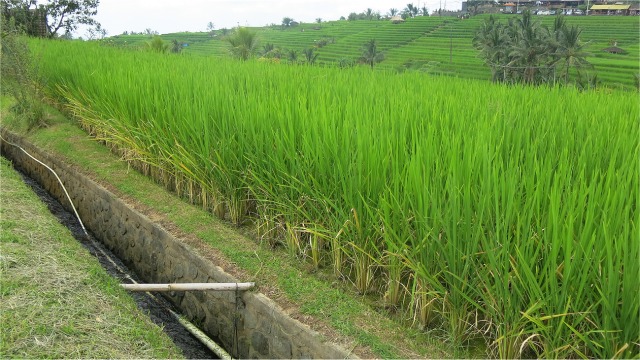 .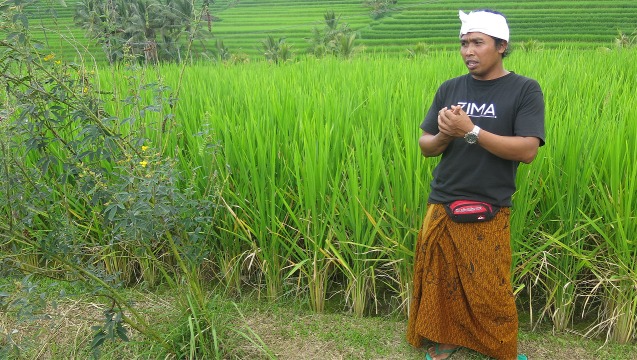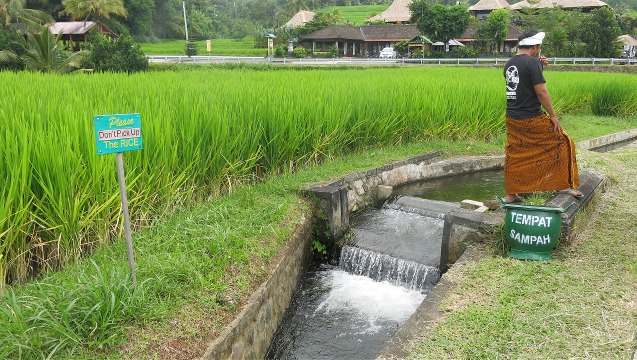 .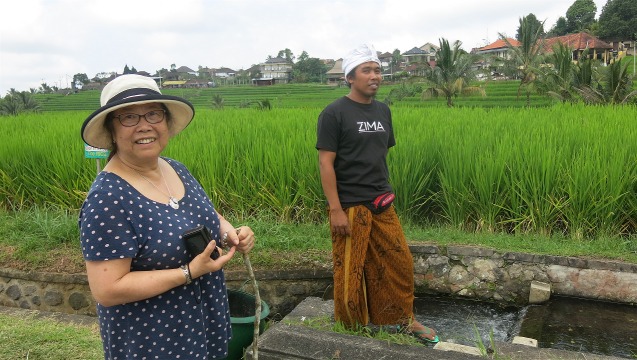 BALI CONTENTS
www.hillmanweb.com/indonesia/bali
INDONESIA INTRO CONTENTS
www.hillmanweb.com/indonesia

Part of the
Hillman Travel Adventures
Bill and Sue-On Hillman