HILLMAN INDONESIA ADVENTURE
www.hillmanweb.com/indonesia

www.hillmanweb.com/indonesia/bali

11a. CAT-POO-CHINNO PLANTATION
www.hillmanweb.com/indonesia/bali/b11a.html

Kopi Luwak, is one of the most expensive and rare coffees in the world. . The beans that compose this coffee take an interesting path before the typical roasting, grinding and serving into your cup. The animal that makes this happen is the cat-like Asian palm civet that eats the highest quality beans, partially digests the food's fleshy exterior and excrete what's left (thus, "cat-poo-chinno"). These excreted beans are cleaned, fermented, dried, roasted, ground and brewed to create the world-renowned coffee that is Kopi Luwak.

Legend has it that when Indonesia was a Dutch colony, plantation owners forbade workers from picking coffee beans for their own use. Apparently, a curious — and potentially desperate — soul might have picked out beans left in droppings of the civet and roasted them into what became a luxury item. Since only a limited amount of beans are harvested this way, Kopi Luwak became one of the worlds' priciest specialty coffees, sold for up to $180 a pound. The acids and enzymes in the civet's stomach are said to impart a syrupy, heavy and full-bodied flavor, and a musty earthiness that is highly valued by coffee connoisseurs.
ARRIVAL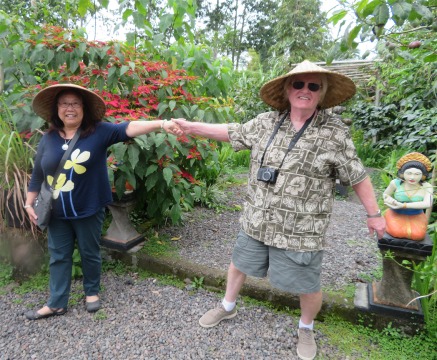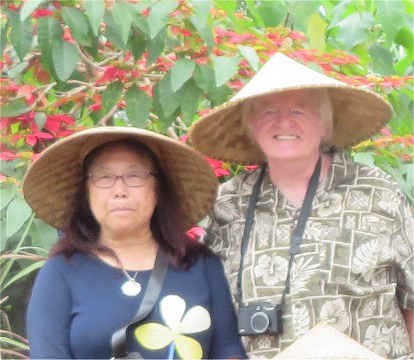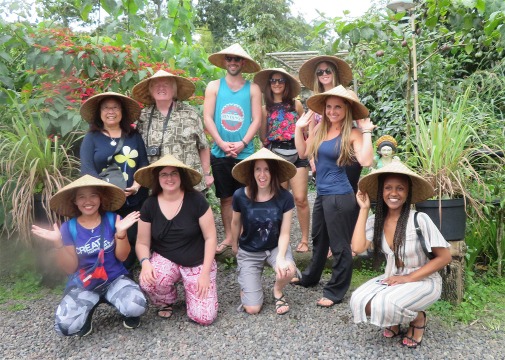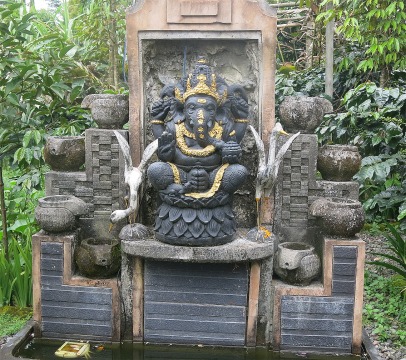 .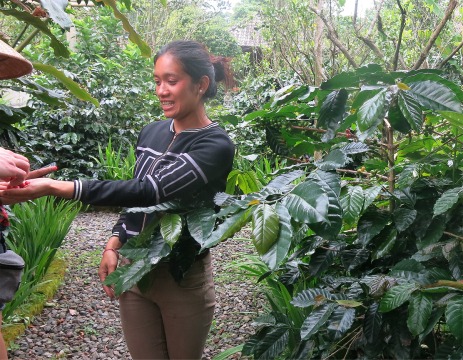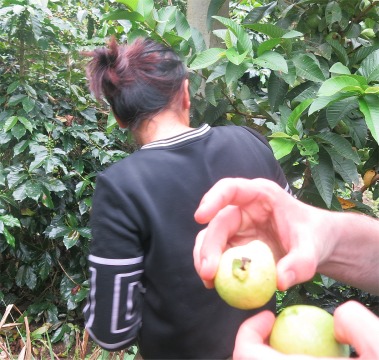 ,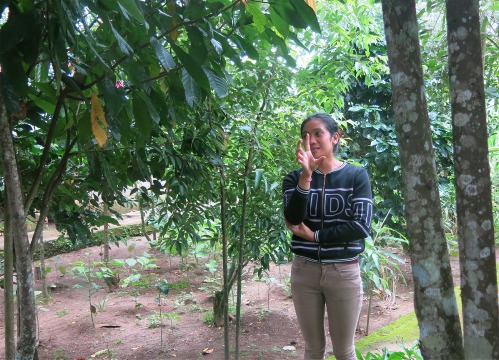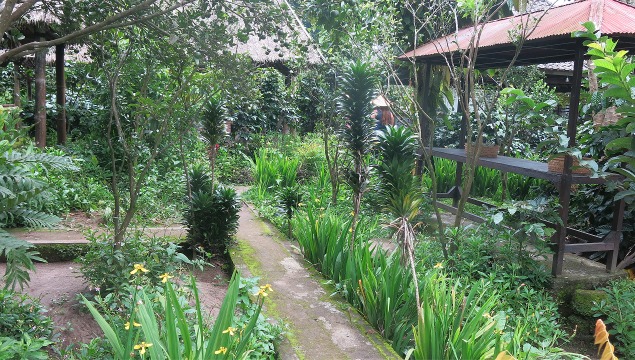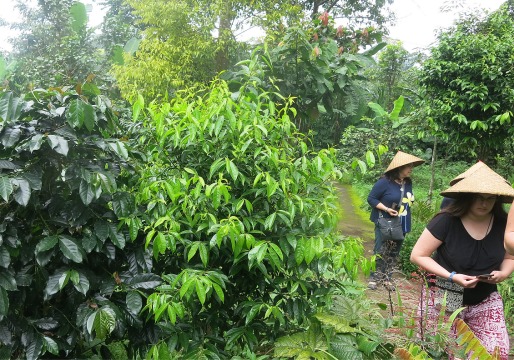 .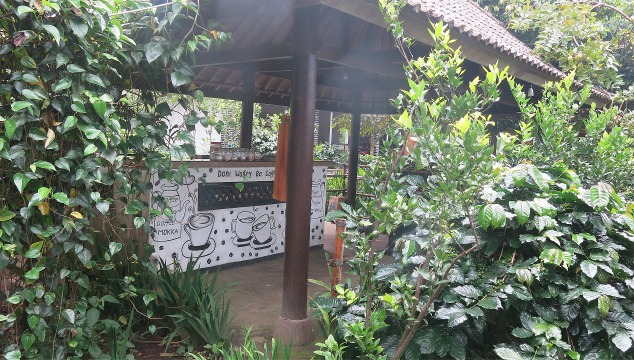 Asian Palm Civet and Luwak Coffee Beans Cat-Poo-Chinno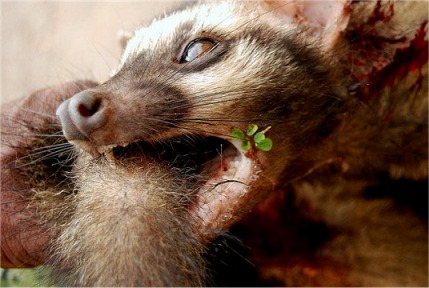 .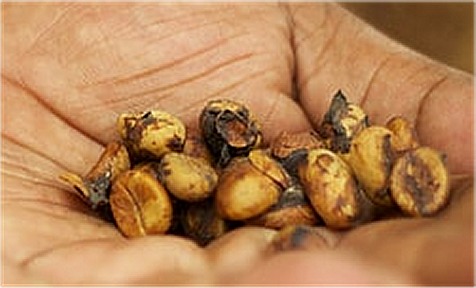 We Assisted in Preparing the Beans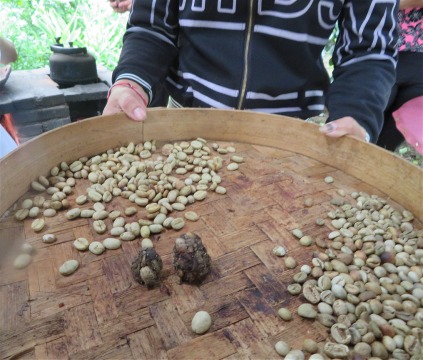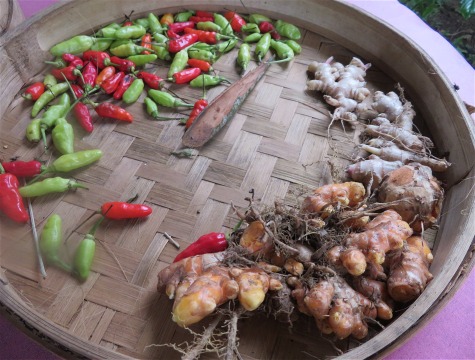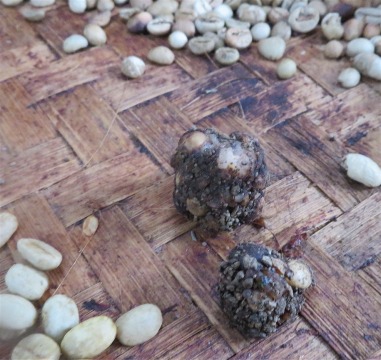 .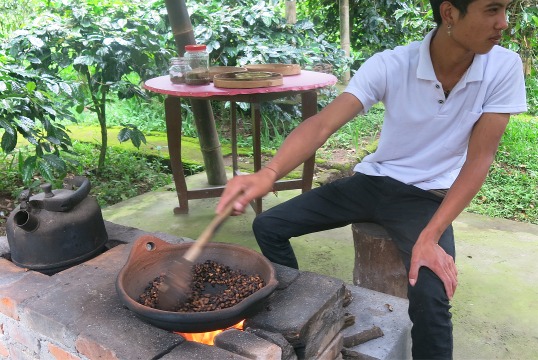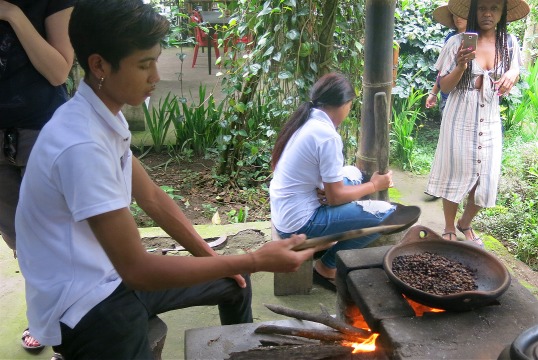 .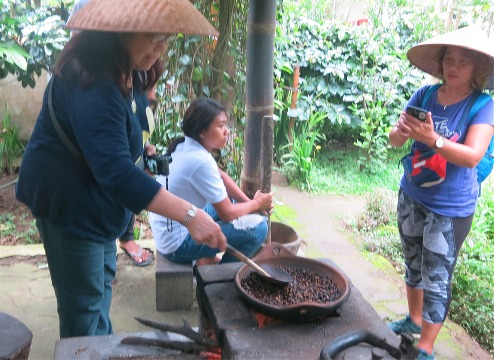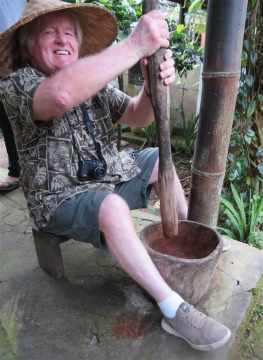 .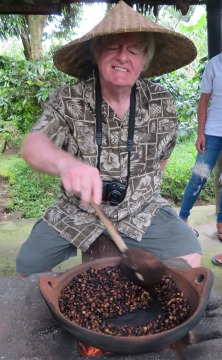 .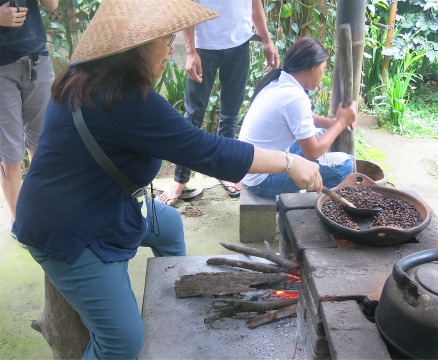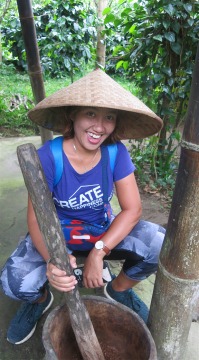 .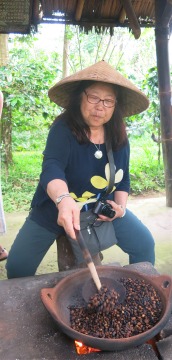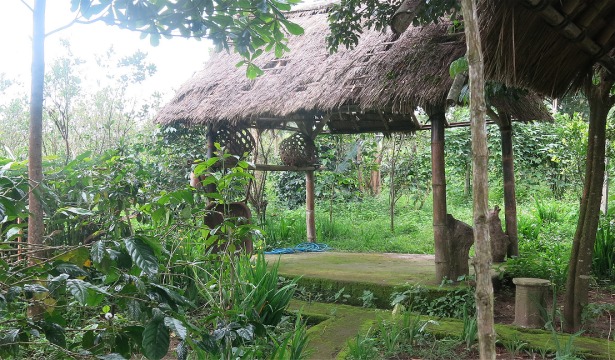 Sampling the Cat-Poo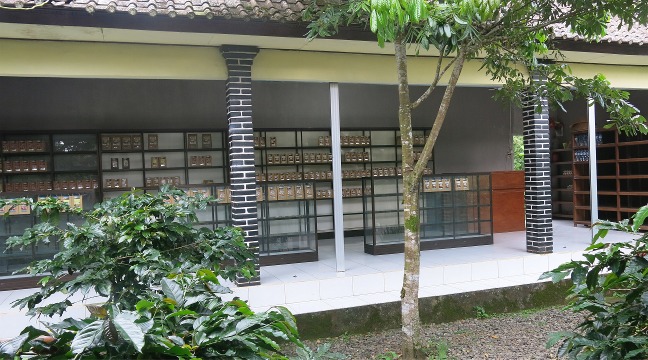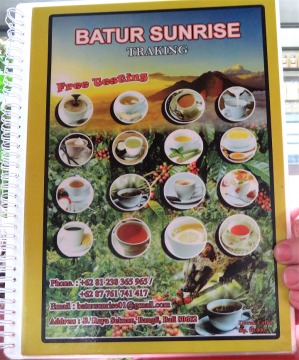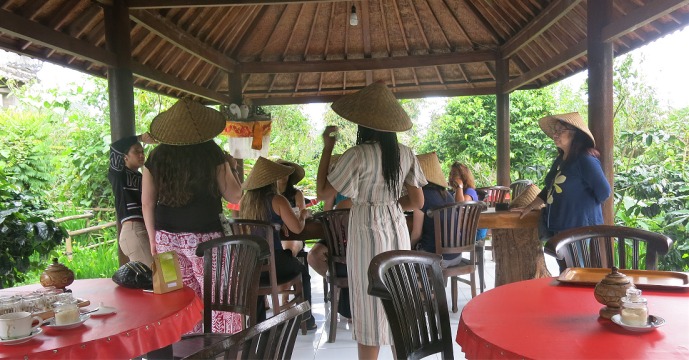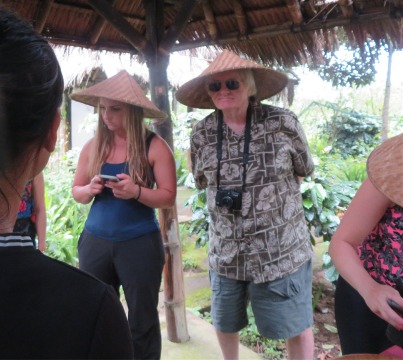 .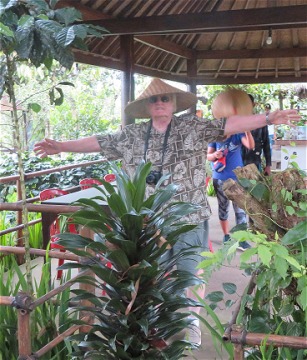 We sampled all the various blends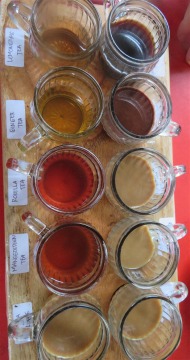 .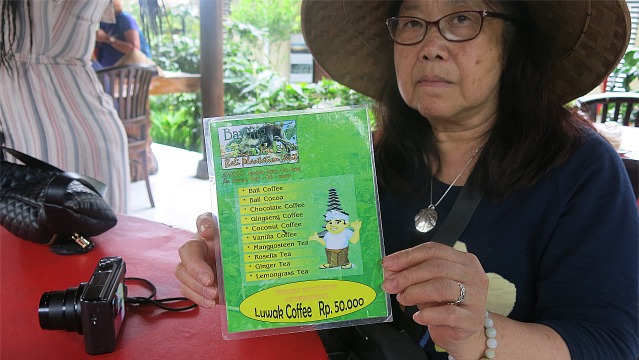 Then enjoyed a steaming cup of the strongest Cat-Poo-Chinno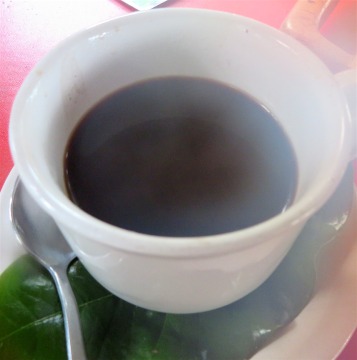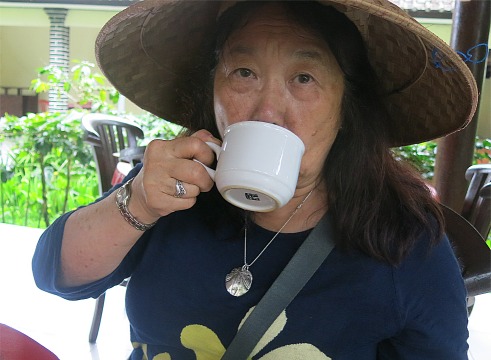 .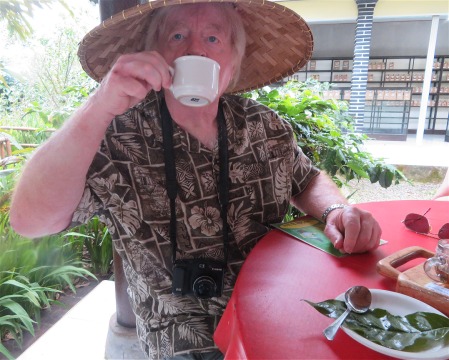 On The Road Again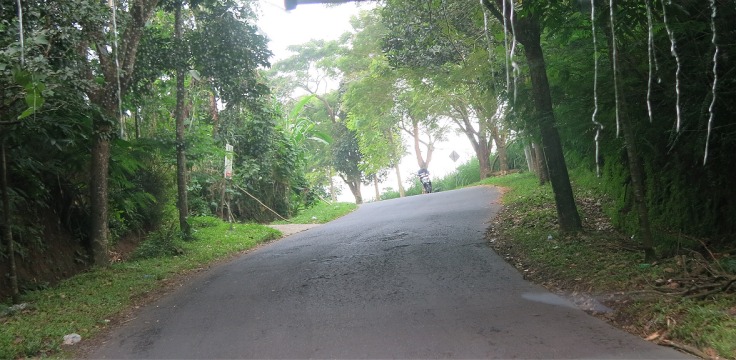 BALI CONTENTS
www.hillmanweb.com/indonesia/bali
INDONESIA INTRO CONTENTS
www.hillmanweb.com/indonesia

Part of the
Hillman Travel Adventures
Bill and Sue-On Hillman