HILLMAN INDONESIA ADVENTURE
www.hillmanweb.com/indonesia

www.hillmanweb.com/indonesia/bali

13. Bali: LAKA LEKE DINNER - UBUD
www.hillmanweb.com/indonesia/bali/b13.html

The decor was elaborate. We walked through garden areas with lush vegetation, pools and statues. The food and service and our view of the stage were all good.

The Kecak dance troupe who performed after the meal were very entertaining. The live gamelan music group had at over 10 musicians and there were a dozen male and female dancers in elaborate costumes. The girl Balinese dancers were very pretty, beautifully costumed and performed elegant traditional dances.

There were children dancers in monkey and frog costumes joined by two adults in a boar, or possibly lion, costume. They all went through traditional dance routines.

We were invited to join the troupe on stage and posed for a number of photos after the dance routines.
ENJOYING THE LAKA LEKE DECOR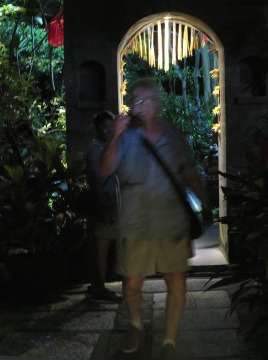 .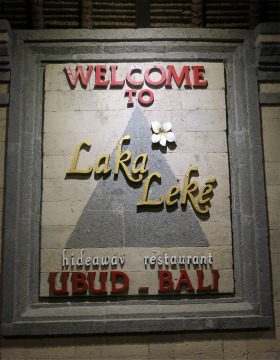 .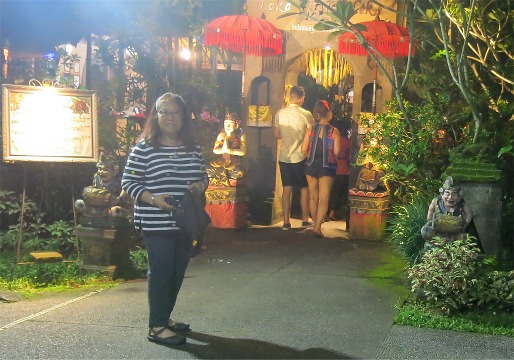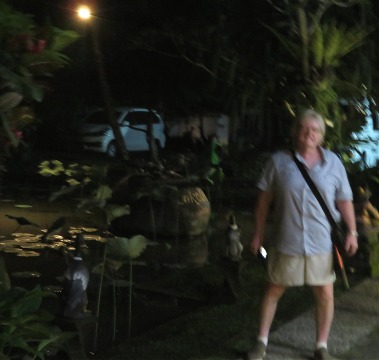 .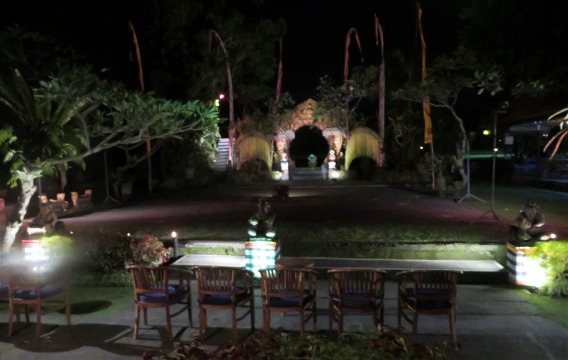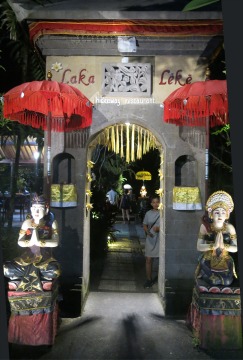 .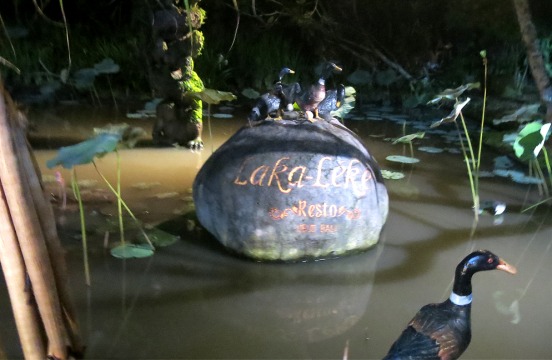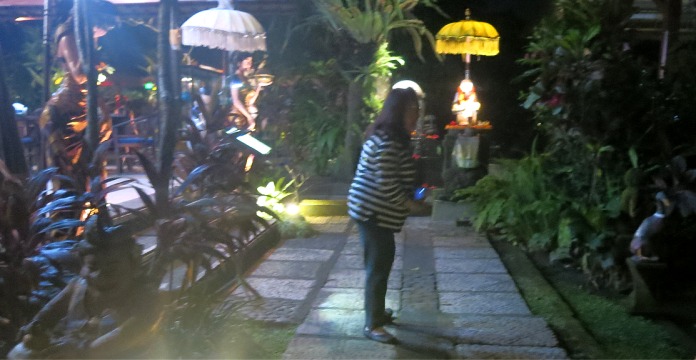 .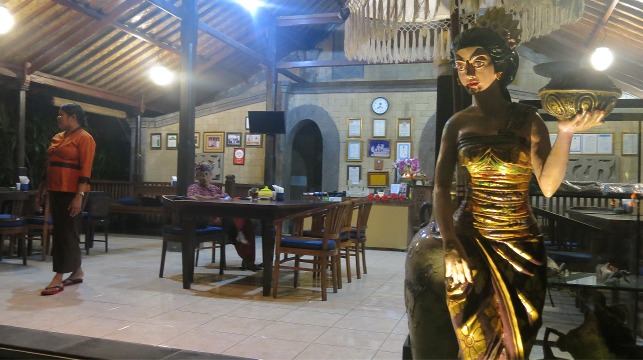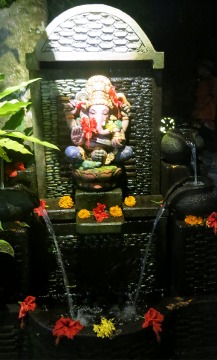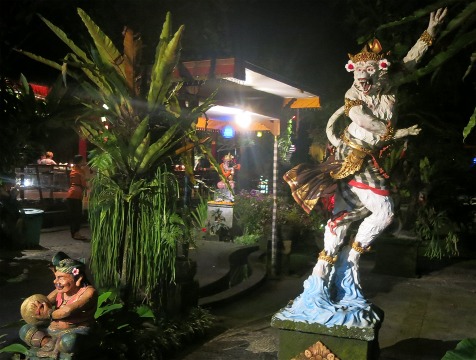 .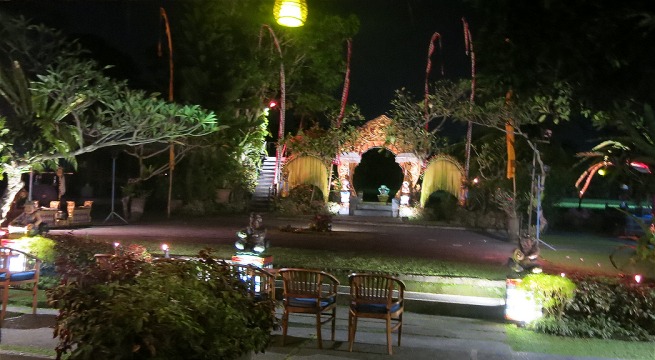 .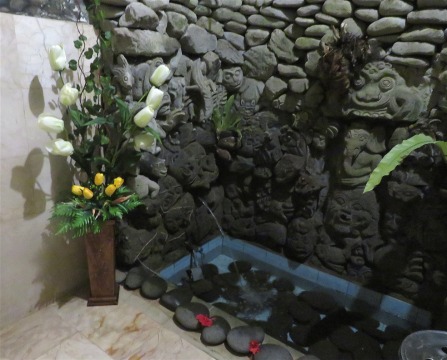 .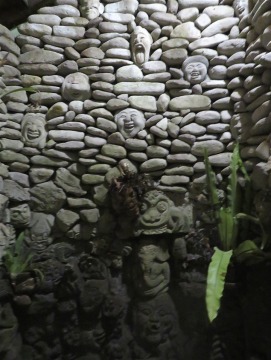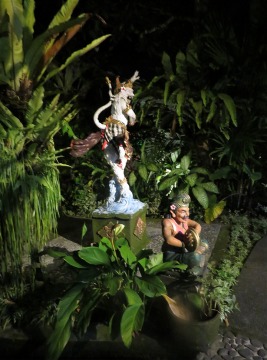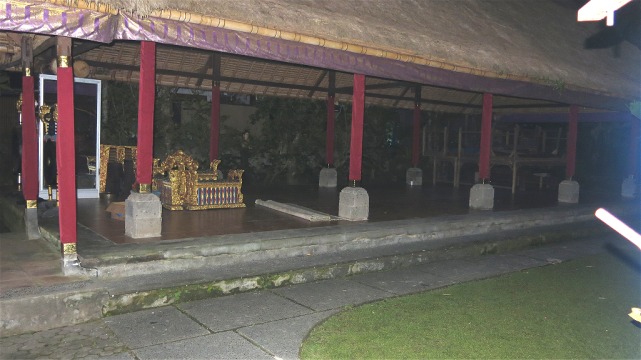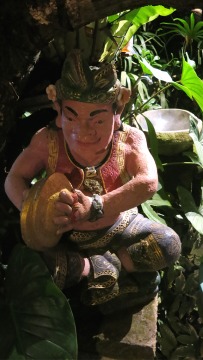 .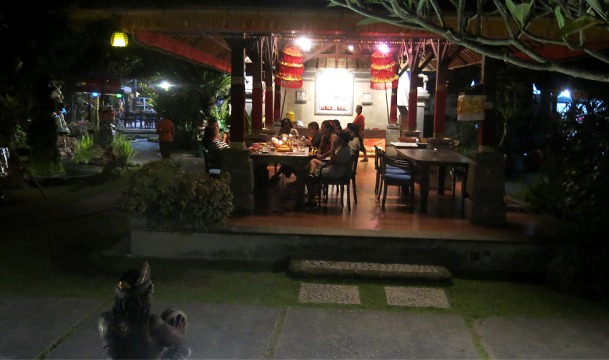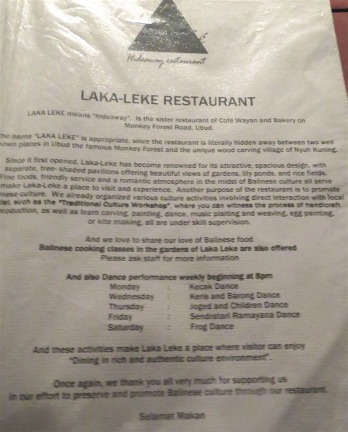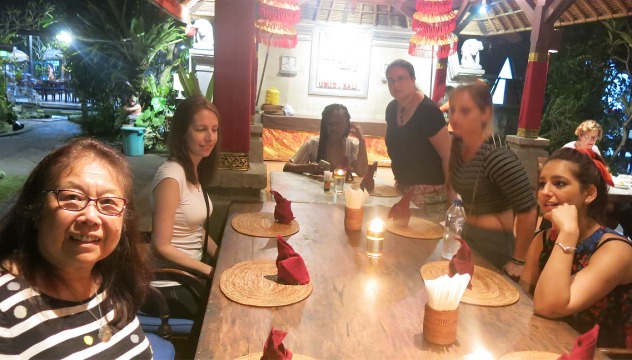 .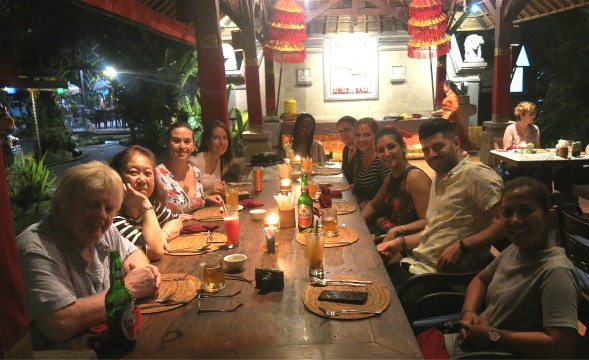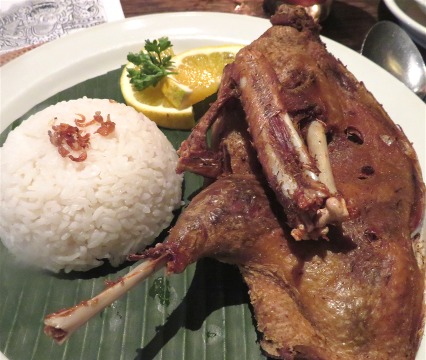 .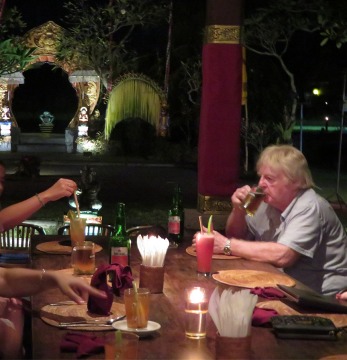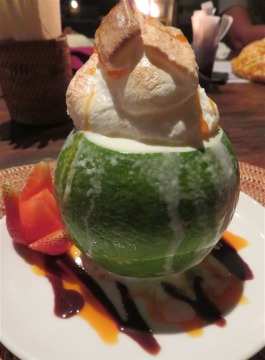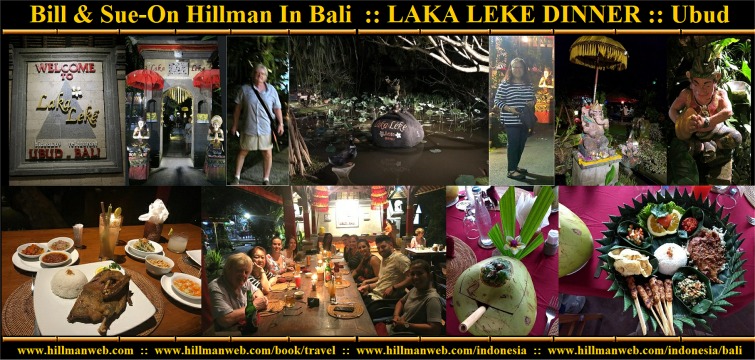 Click for full-size promo collage







BALI CONTENTS
www.hillmanweb.com/indonesia/bali
INDONESIA INTRO CONTENTS
www.hillmanweb.com/indonesia

Part of the
Hillman Travel Adventures
Bill and Sue-On Hillman