HILLMAN INDONESIA ADVENTURE
www.hillmanweb.com/indonesia

www.hillmanweb.com/indonesia/bali

19. BALI: ASHA YANA BEACH RESORT II
Pantai Wates Yeh Malet
www.hillmanweb.com/indonesia/bali/b19.html

A place for daily offerings - in front of our room.
A circular rack of herbs in pots: parsley, lemon basil, etc.
Herbs are planted in pots, small plots all around the rooms. Parsley in front of gourds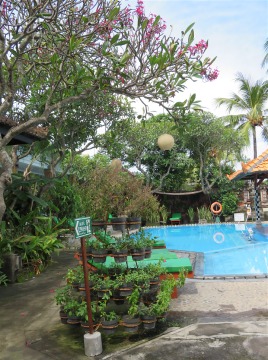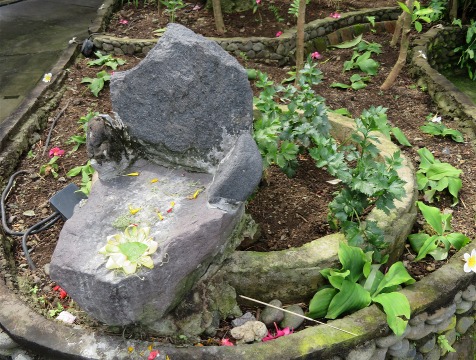 Lobster in tanks - dinner? Quite expensive.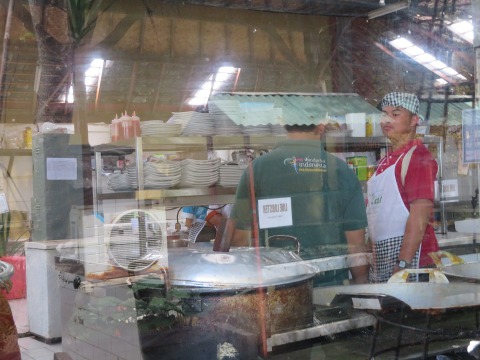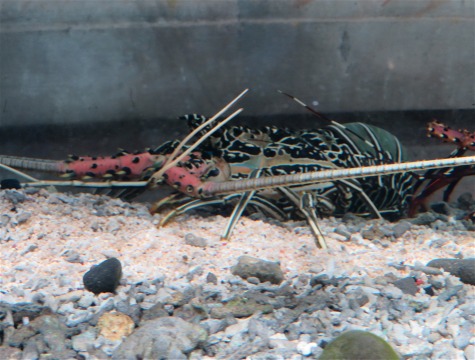 Trainees in the kitchen.
The restaurant has a program to train orphans in the hospitality and food services.
Bill admiring the beautiful plants in the hotel courtyard.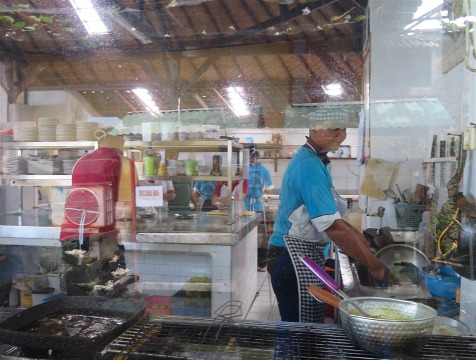 .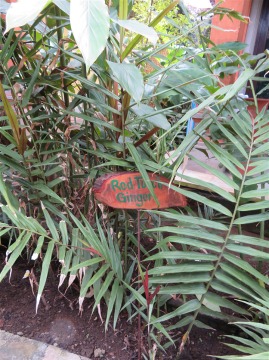 .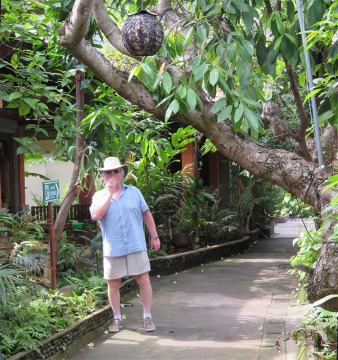 Guest arrivals are announced by striking this gong.
Then a server rushes in with cool towels and a cold drink or fruit juice or special tea.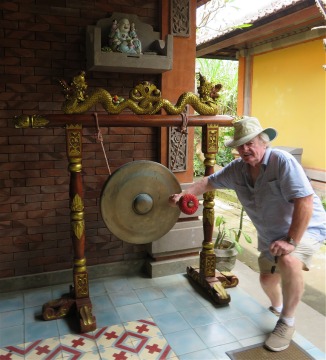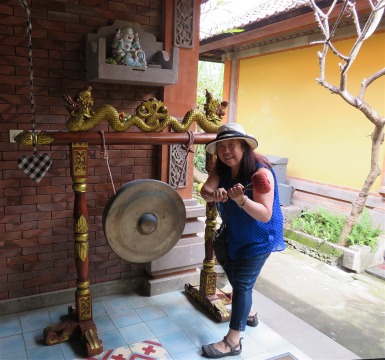 Friendly lobby staff - The girl in the front looks a lot like Sue-On.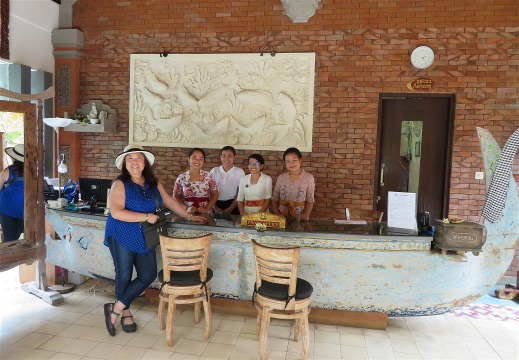 Petal art - one of the many designs and artifacts that greet the guests.
Ornate door at our hotel lobby and bicycles for rent.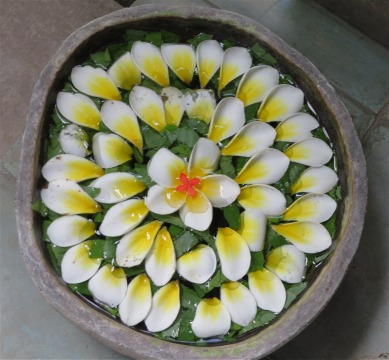 .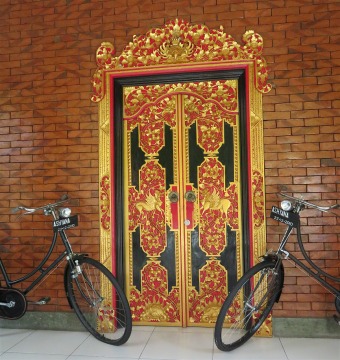 Entrance to our hotel. The cactus plant is Dragon Fruit!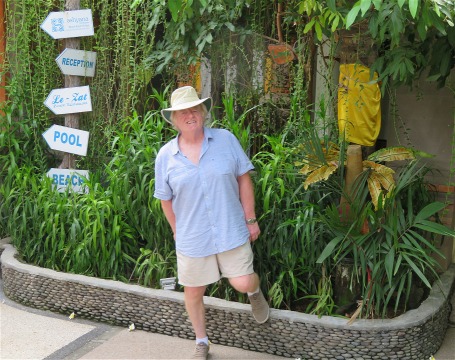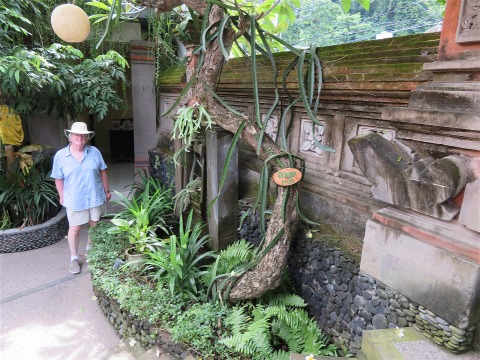 Bill arrives with the Wild Bunch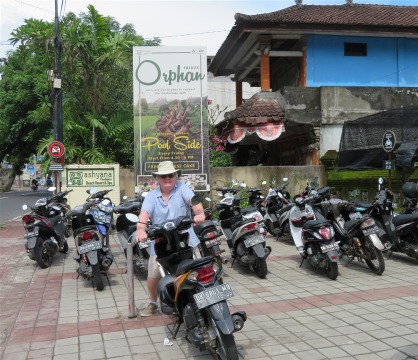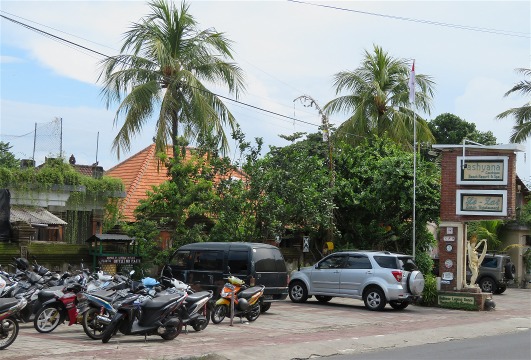 Where we had dinner and listened to the band the first night here.
Bill preparing to leave on a NG safari.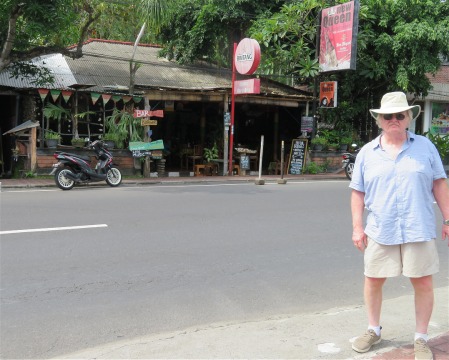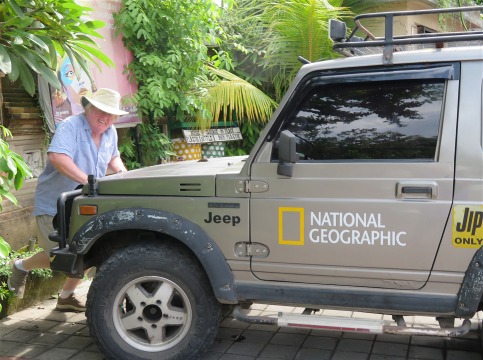 TITIME TO DINE
Sue-On enjoyed a refreshing "Remedy"
- Lychee juice, lemongrass, strawberries . . . and black olives?!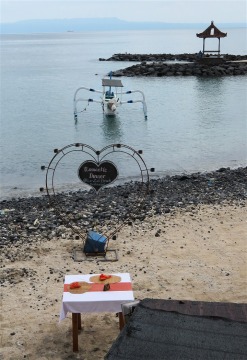 .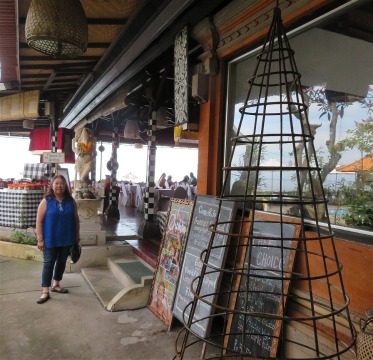 .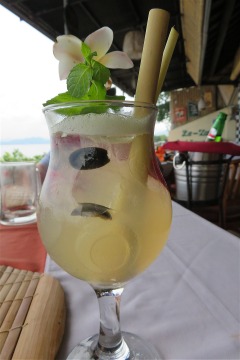 .


Calamari, Pumpkin Soup with a smilely and other island delicacies.
Nasi Bali: a bit of Beef Rendang, Chicken Curry, Tofu, Fish Kebab, Caramel Flan, etc.
Sue-On enjoyed sipping her cool Remedy with bamboo straws.
while Bill chose the local Bintang Beer.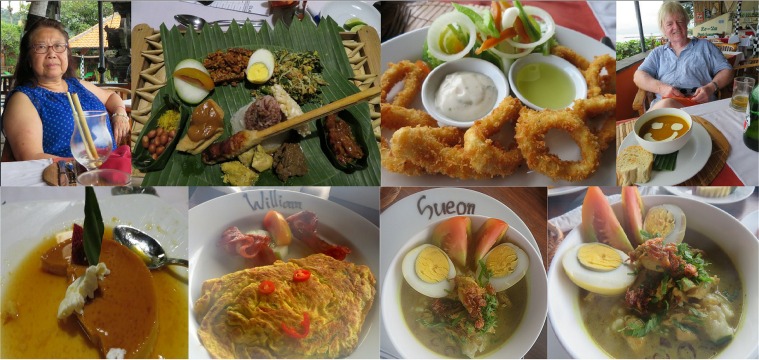 Click for full size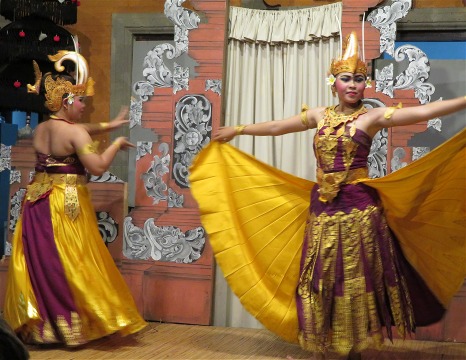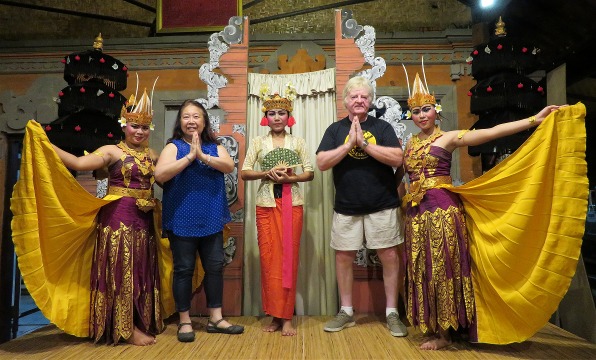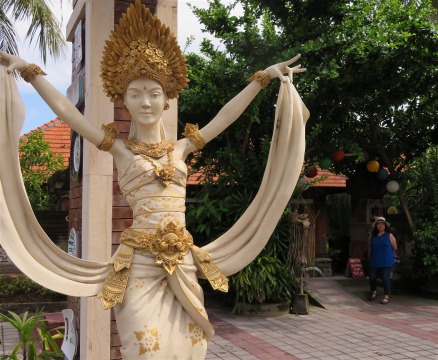 BALI CONTENTS
www.hillmanweb.com/indonesia/bali
INDONESIA INTRO CONTENTS
www.hillmanweb.com/indonesia

Part of the
Hillman Travel Adventures
Bill and Sue-On Hillman