1. On board the bus for the drive to the harbour to catch the ferry.
2. The ferry carries trucks and passengers.
The truck drivers seem to get most of the "couches"
and sleep the whole trip, while most of us were squished into booths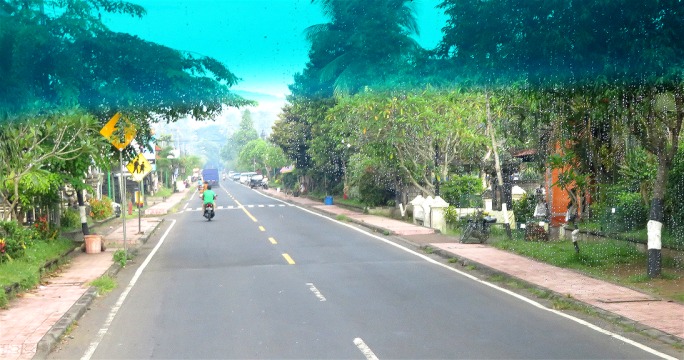 .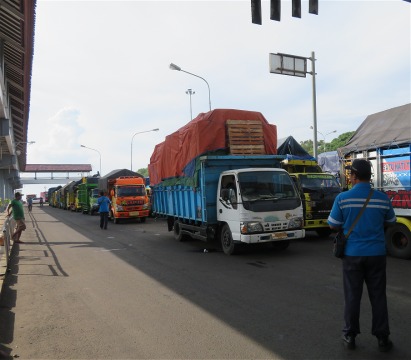 Click for full size
WALK ALONG THE DOCKS TO BOARD THE FERRY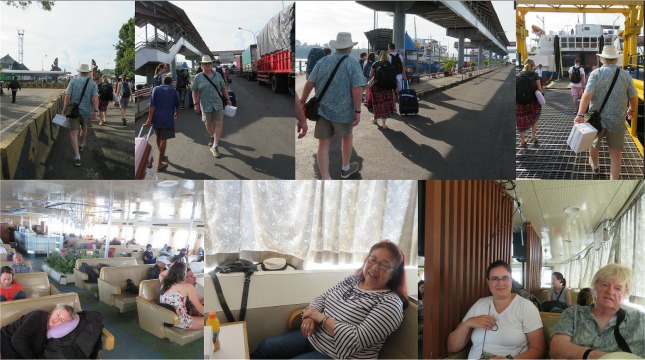 As we will be on the ferry for 5 hours, over lunch, we ordered the boxed lunches that Bill is seen carrying.
We hired porters to carry our luggage as it is a 10 minute walk and steep stairs to our lounge deck.
They charged 20,000 Rp or $2.00 per person.
Some of the suitcases were huge and the porters were small, wiry and older,
but they just hoist the cases up onto a shoulder and away they go!
Glad ours were carry-on size . . . we usually travel with backpacks.
---
Thought we were lucky to get a good seat - a booth.
Then shortly after we headed out, a crew member came and plugged the TVs in!
Whoa! Sub-woofers had nothing on these...with a pretty violent movie on the go!
We were tempted to pull the plug that was within reach, but we didn't want to risk being thrown overboard...


Click for full size
SIGHTS FROM THE DECK OF THE FERRY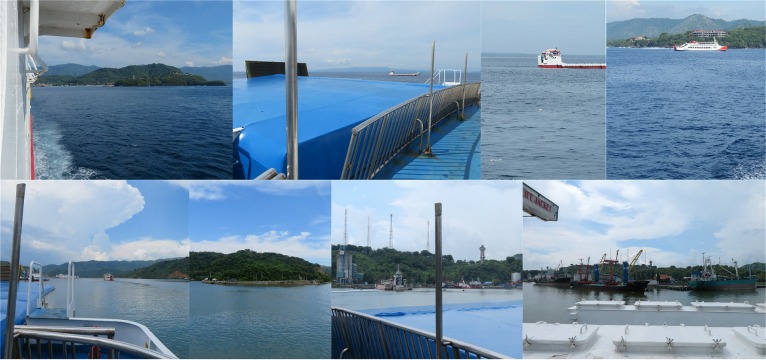 Bill went up to the top deck for some pictures.
It was pretty hot up there. Some people were sleeping under whatever shade they could find.


Click for full size




Kevin, one of the "newbies" to our travel group. overlooks the lounging passengers.
Our seats were in the A/C lounge.
At the back was the non-A/C lounge, and people were sleeping on mats (for rent) on the floor.
It was a slow ferry and we felt slightly seasick from the rolling motion.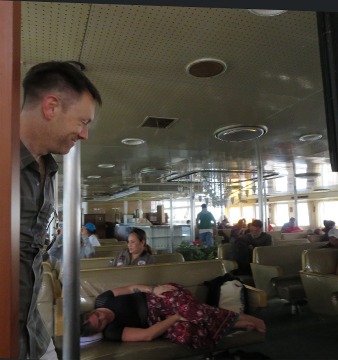 .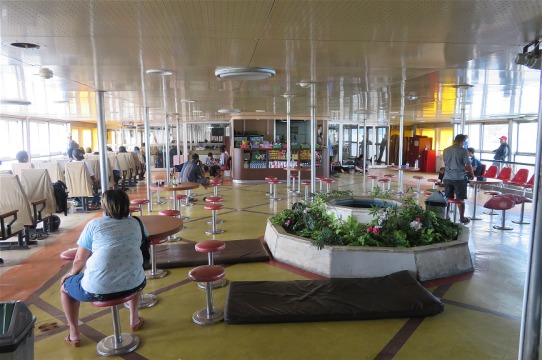 Some more photos from the top deck.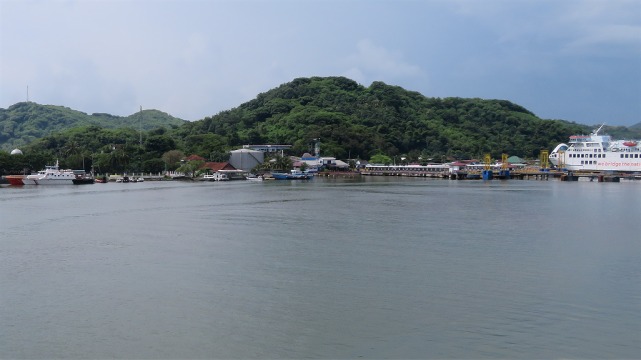 .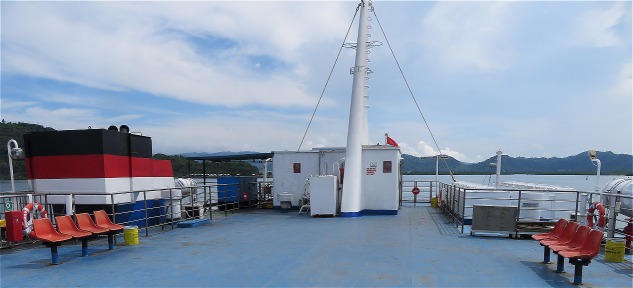 Docking at Lombok Harbour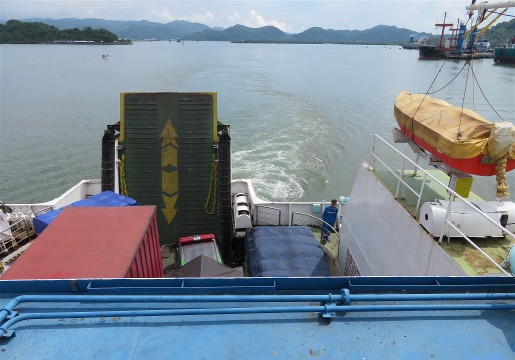 .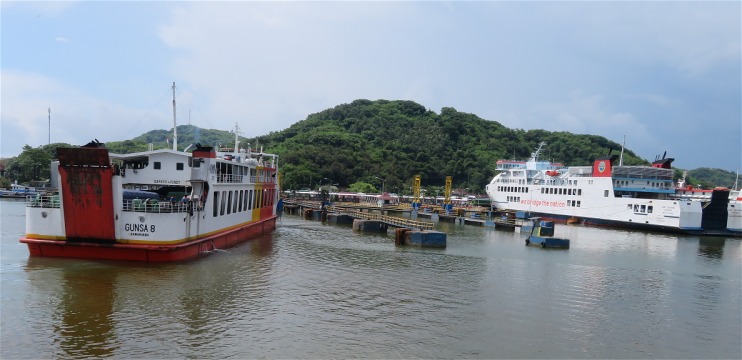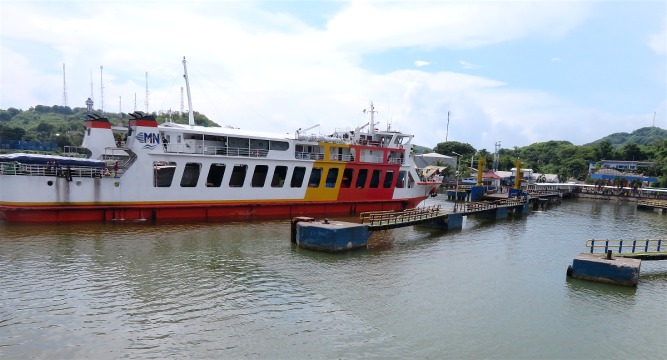 .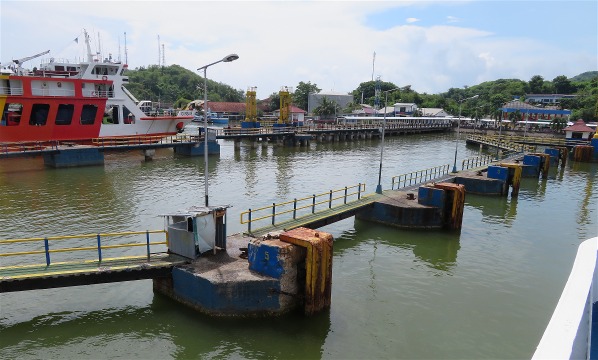 Vera from Indonesia, Barry from London, Bill from Manitoba, and Bill from Calgary.
Travel companions watching our ship come in to dock beside another ferry.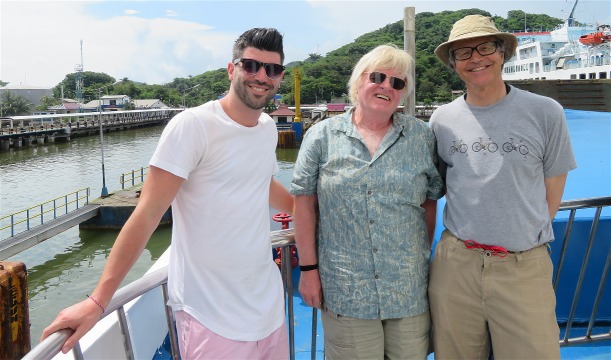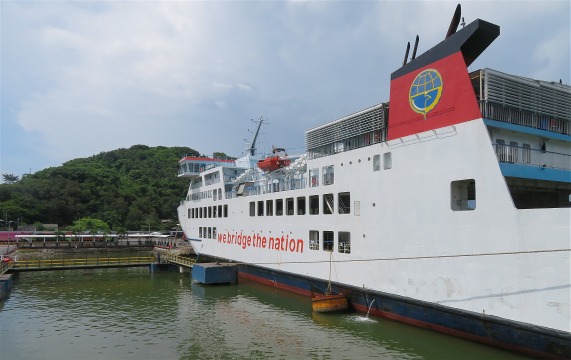 Motor bikes - the major transportation mode.
These are new ones on the way to the dealer.
Disembarking was easy since porters carried the luggage ashore.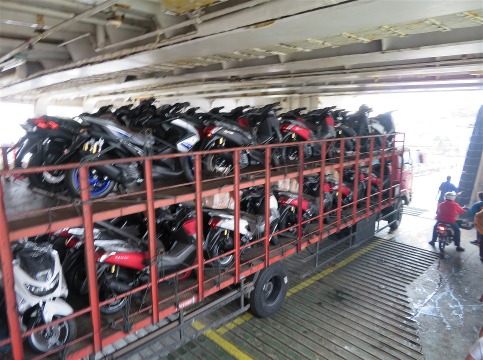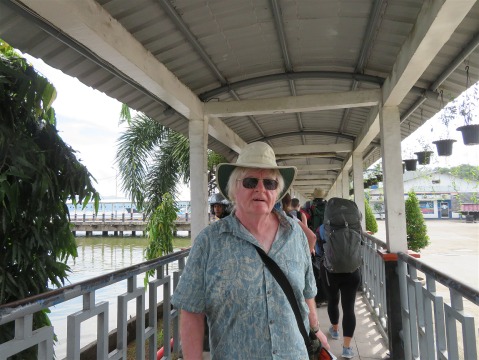 A walk along the dockyards to board our air-conditioned bus.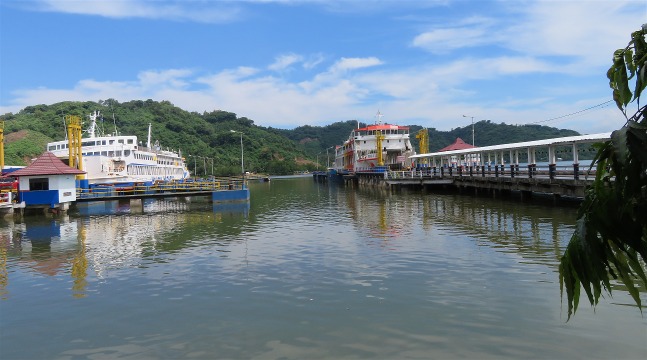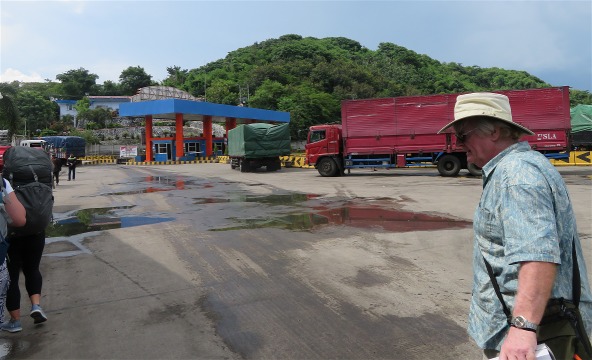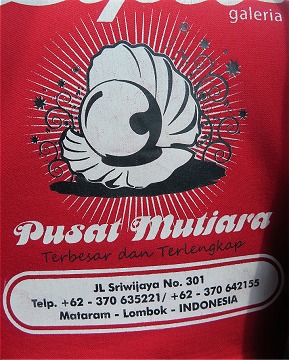 BALI CONTENTS
www.hillmanweb.com/indonesia/bali
INDONESIA INTRO CONTENTS
www.hillmanweb.com/indonesia

Part of the
Hillman Travel Adventures
Bill and Sue-On Hillman