HILLMAN WWII SCRAPBOOK
HMCS PRINCE ROBERT
TRIBUTE SITE


WWII HONG KONG
III. THE RETURN OF HMCS PRINCE ROBERT
Liberation of Hong Kong
Part 7: Town and Country
www.hillmanweb.com/rcn/hk/09.html


Saiwan Cemetery : Canadian soldiers

Magazine Gap, the road at the end of the war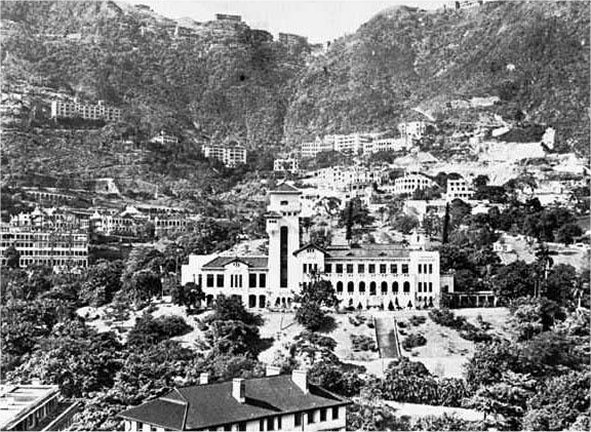 Government House showing alternations made during the Japanese Occupation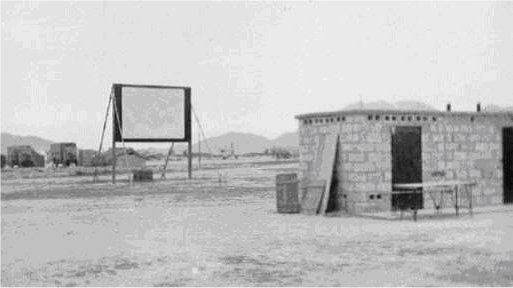 Cinema Screen and Projection Room, Kai-Tak Airfield

Tiger Balm Garden pagoda - Tai Hang

View from the peak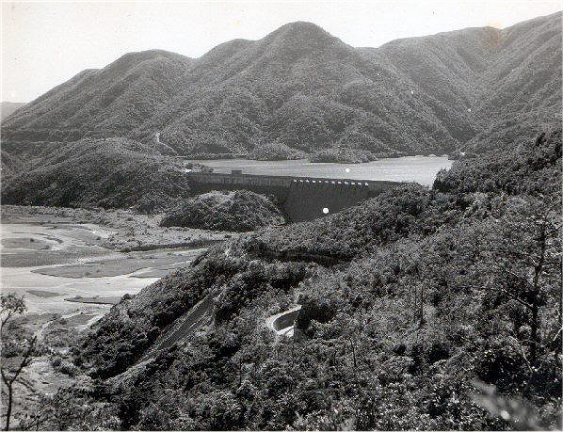 Tai Tam reservior

Apleichau

Happy Valley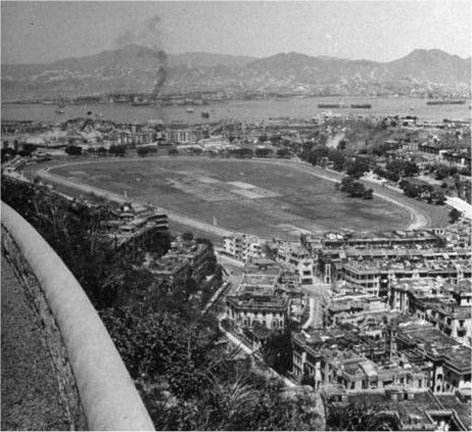 Happy Valley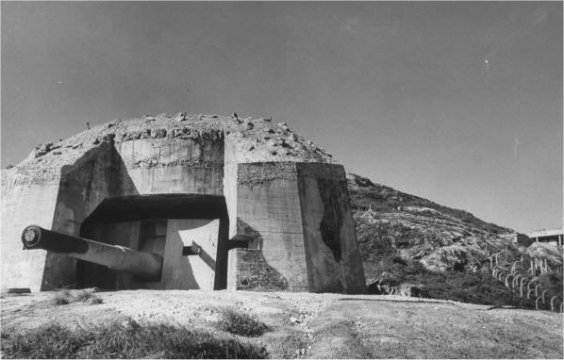 Fort Stanley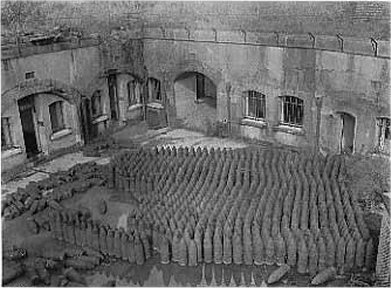 Hong Kong Battery Shells

Statue of Queen Victoria with arm broken off.
Damaged by the Japanese.
---
When Hong Kong fell under Japanese occupation, the statue was taken to Japan to be melted down
and the bronze metal recycled for the Japanese effort.
But Victoria survived the ordeal, despite some damage, and was returned to Hong Kong after the war.
The restored version – without the canopy – was unveiled in 1952 in Victoria Park, where it continues to stand today.
Reference: Visualizing China.net

---
1. Queen Victoria's statue, Hong Kong, lit up with lanterns
for the coronation of King George V and Queen Mary, June 1911.
2. Statue of Queen Victoria in Victoria Park, facing south
in the tradition of all Chinese Imperial figures, November 2008.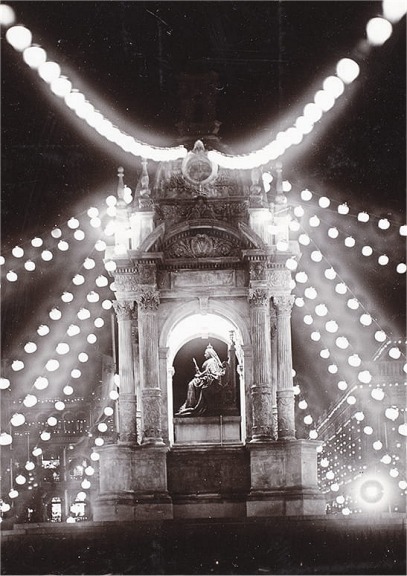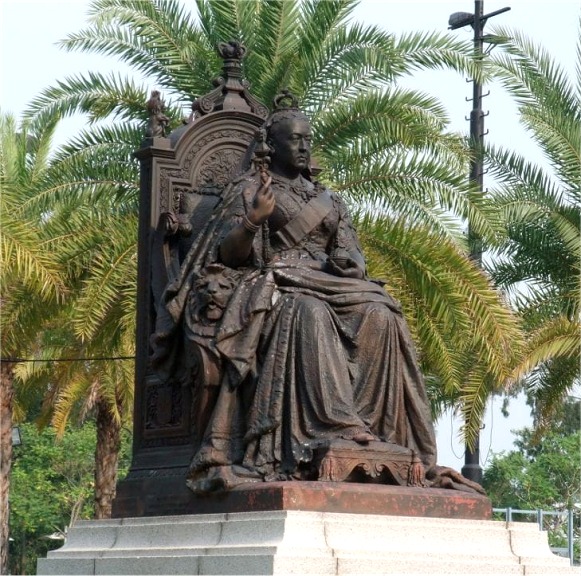 ---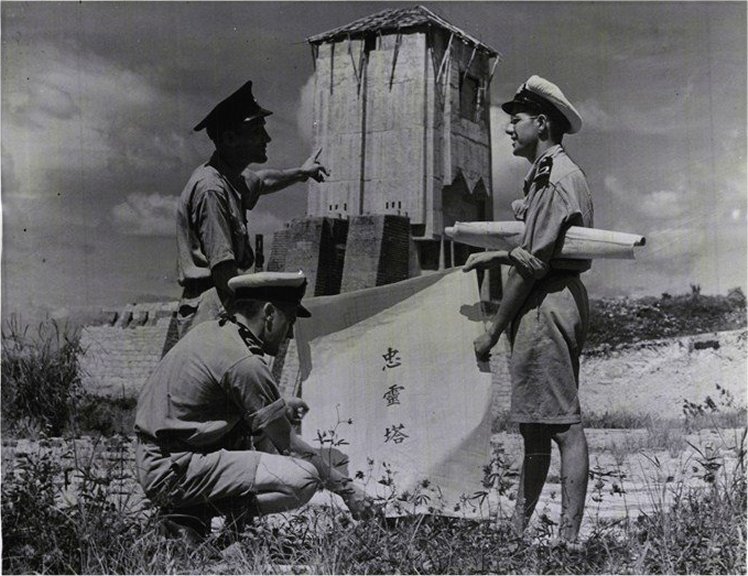 Jap Monument