Bill and Sue-On Hillman: A 50-Year Musical Odyssey
www.hillmanweb.com/book :: www.hillmanweb.com/book/gigs
Presents
Part I: Rock 'n' Roll Bands
www.hillmanweb.com/rock/brandon.html
See Part II: Brandon Hootenanny


The identity of the band above remained a mystery for years
since number of local guys played the gig.
During the 50th anniversary of the Velvet Dip, the owners falsely claimed that the
singer featured in the photo was Burton Cummings and along with the Deverons in 1965
shortly before Cummings joined the Guess Who.
This has been disputed by all the musicians of that era -- including myself --
and by anyone else who ever saw and knew the band --
but the Dip got a lot of Web and press publicity out of it :)
---

FINALLY THE MYSTERY BAND HAS BEEN IDENTIFIED.
Norm Gamble of Brandon has contacted me to ID the guys:
"It was locals called The Cavaliers.
L-R: John Menzies (bass) ~ Ken Smith (lead) ~ Russ Shellard (vocals) ~
Wayne Robins (I think)(rhythm) ~ Norm Gamble (me)(keyboard) ~
Drummer would have been either Scott MacDonald or Peter Milliken.
We didn't stay together for long but that was definitely us on that roof.
We were so famous that no one recognized us in this picture" ~ Norm Gamble
---

Among the other photos are Bobby Curtola and the Martells.
I toured with Bobby as lead guitar player in the mid-'60s
but had never crossed paths with the band personnel in these pics.
There are many more Bobby photos at:
www.hillmanweb.com/curtola

Before we add captions to these historic photos
we would appreciate ID suggestions as to dates, places, bands, musicians.


For Full Screen Images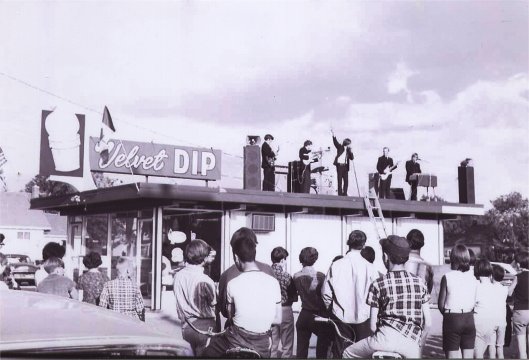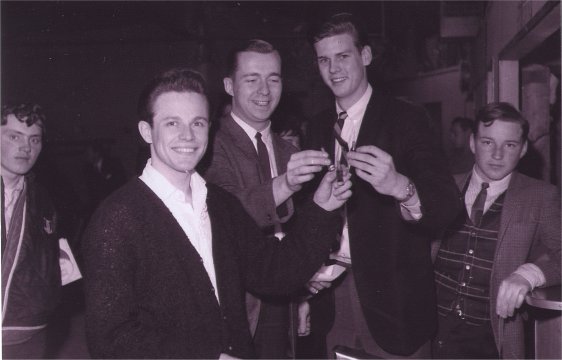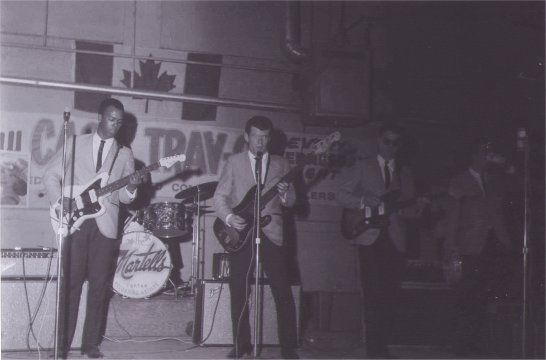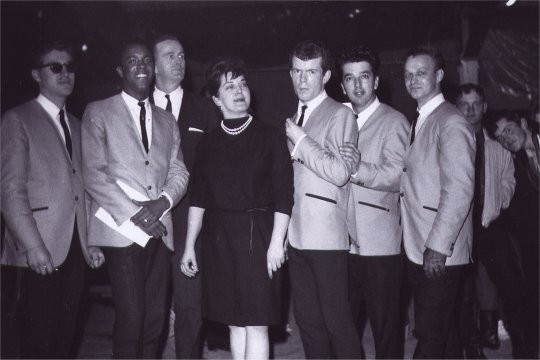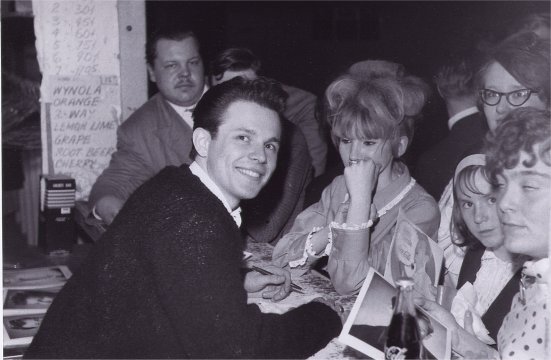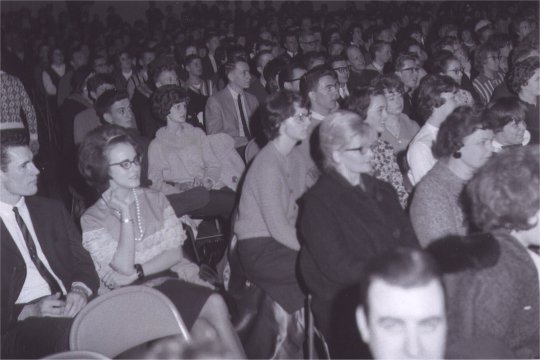 ---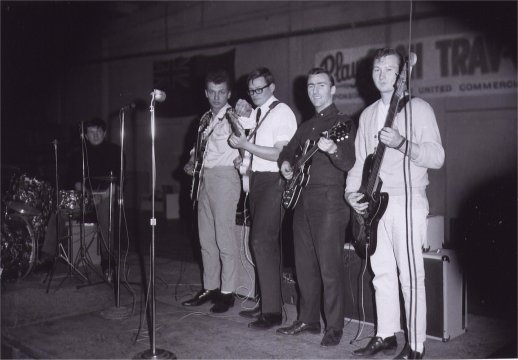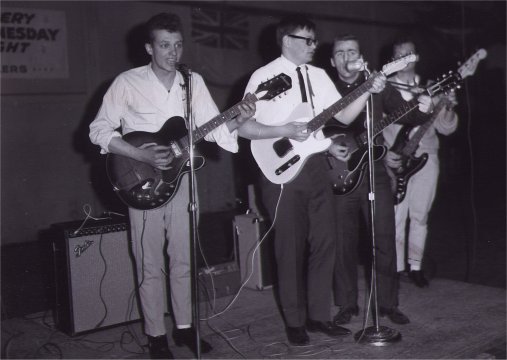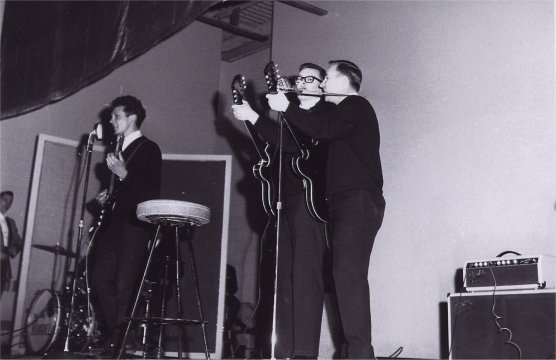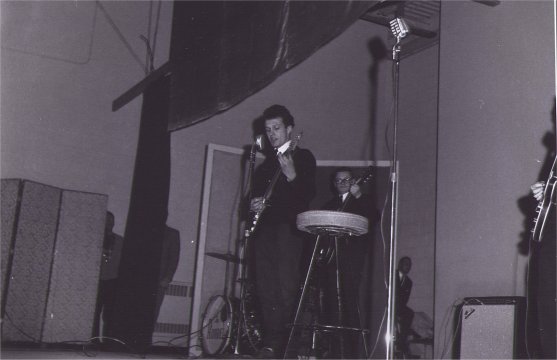 ---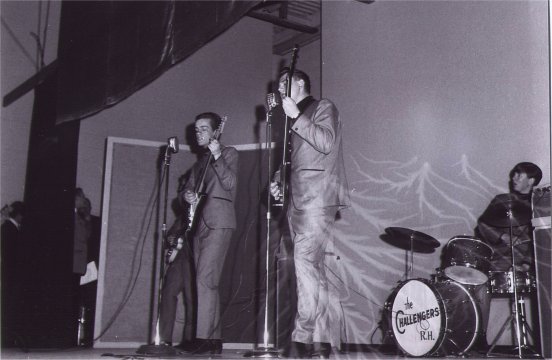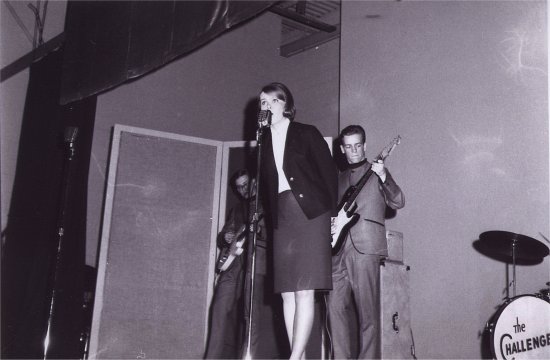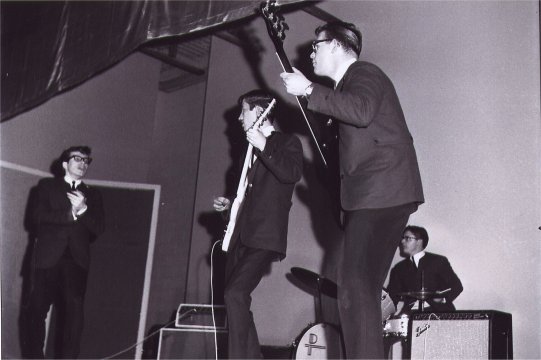 See more of the
Hillman Musical Odyssey at:
www.hillmanweb.com/book
and in our
HILLMAN GIG NOTES SERIES


Bill and Sue-On Hillman Eclectic Studio
www.hillmanweb.com
Copyright 2009/2017 ~ Bill Hillman
e-Mail: hillmans@wcgwave.ca