WELCOME TO
SUE-ON'S HOME AND GARDEN SITE
2011
Gallery 2
www.hillmanweb.com/soos/garden/2011/02.html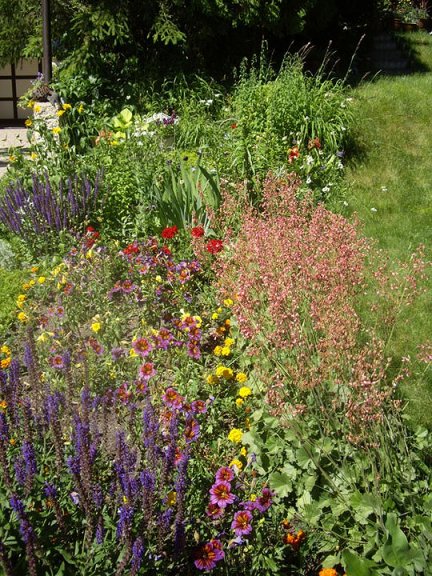 Front jungle: mostly perennials of purple salvia, coral bells, iris, coreopsis, rubekia, garden mums,
Asiatic lilies, daylilies, Russina sage, hosta, bergenia, sea lavender, sedum, foxglove,
Japanese Bloodgrass, dianthus, filled in with annuals: salpiglosis, geraniums, dwarf marigolds
.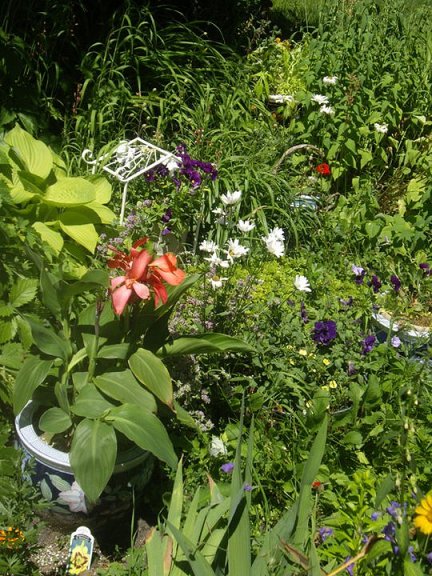 Hidden gems in pots: salmon red canna lily, spots of purple pansies, "truant" shasta daisies ;-)
.


Well hidden shy little pot of red petunia...
.


Dragonwing Begonia between the garages
.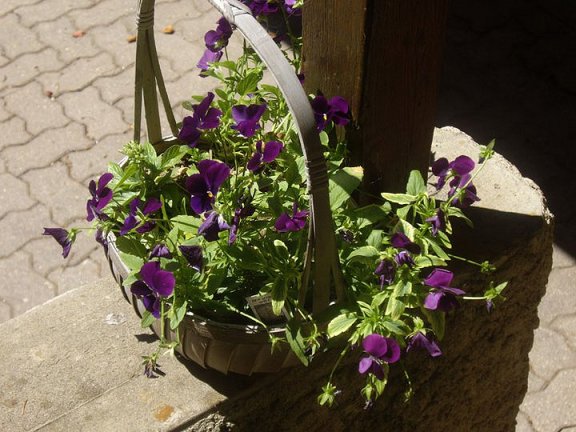 Basket of pansies on the steps
.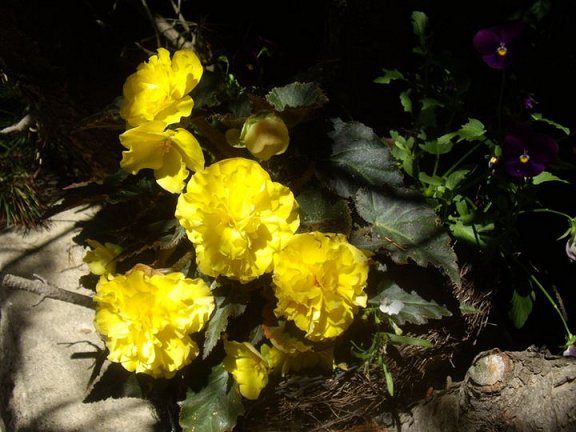 My favourite colour of yellow begonias in the shade of the steps and everygreens
.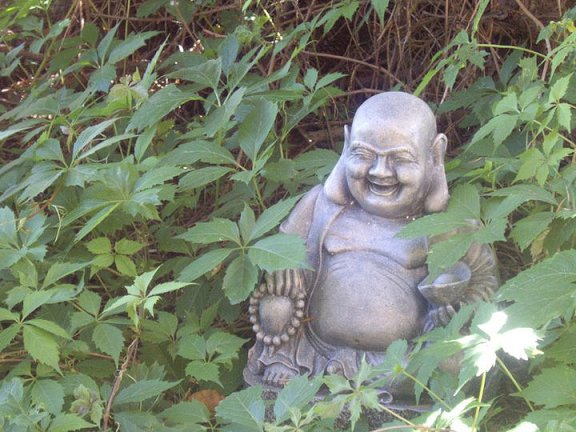 Buddha, nestled in the cool Virginia Creeper vines, greets visitors at the top of the first set of steps
.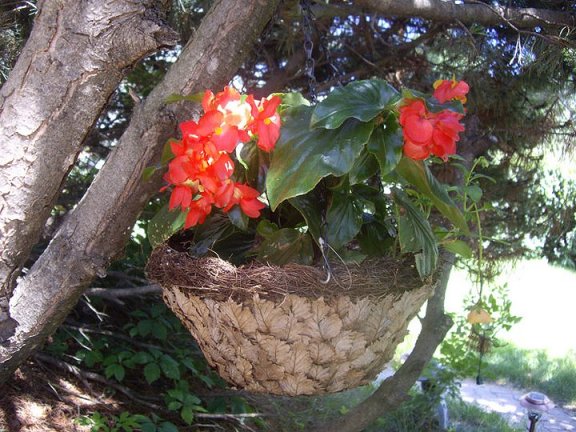 Dragonwing Begonias in the shade...
.



2011 COLLAGES
BACK TO SUE-ON'S FAMILY ODYSSEY
BILL AND SUE-ON HILLMAN ECLECTIC STUDIO
e-Mail: sueon@wcgwave.ca