WELCOME TO
SUE-ON'S HOME AND GARDEN SITE
2011
Gallery 5
www.hillmanweb.com/soos/garden/2011/05.html
.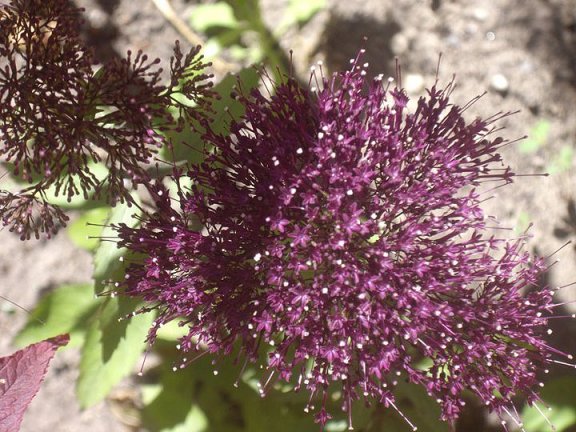 New in my back garden: spidery, sparkly, delicate clusters of Devotion Burgundy Trac Helium"
I didn't notice the name before, but in the science fiction series on Mars by Edgar Rice Burroughs,
the city in which the story is based is called Helium.
The first movie made from this series, "John Carter" is in final production, and will be released on March 9, 2012.
Bill and I visited many of the film location sites in Utah last summer.



.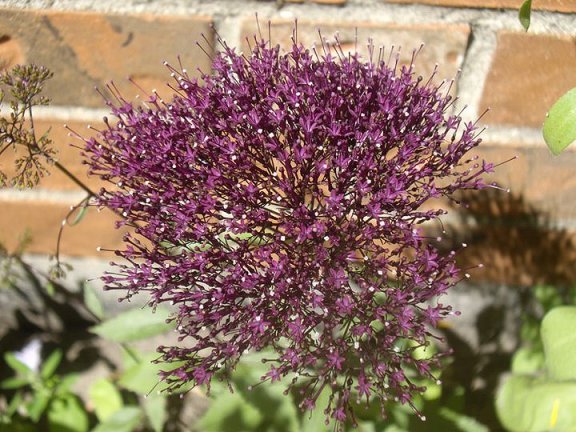 I'll be planting more of these next year. They are supposed to be good as cut flowers and have a fragrance.
"A tough and durable selection, grows vigorously in ordinary, well-drained soil, withstands hot weather when watered regularly"
. . . my kind of plant - vigorously is the keyword!



.


Crouching Tiger waiting to spring on the unsuspecting garden thief over my back garden fence.
Yes...I'm looking at YOU, WILSON!



.


Lovely spike of light lavender flower from the hosta.
No humongous leave's going to hide this baby!



.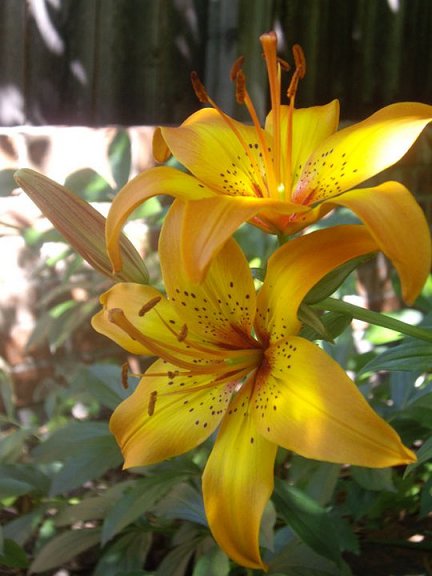 This Asiatic lily really catches the light coming thru' all the foliage in the backyard.
Love how the blossom " lifts its face" to catch the sun.



.
.

Lots of self-seeded calendula - in my favourite colour.
Must try eating the petals in a salad or in plating.



.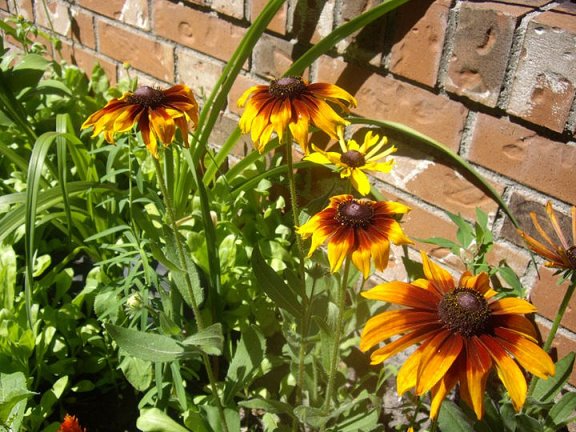 Rubekia... reminds me of the many Brown-eyed Susan flowers along the north ditch by our farm house.
Bill says it's his favourite flower. Is that why he married a "Sue"?
He picked two little ones yesterday, stuck them in his pocket to enjoy while mowing lawns for 4 hours . . .



.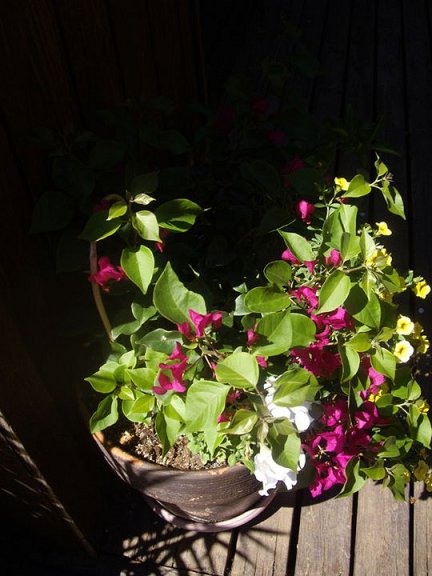 The bougainvillea is getting more and more "flowers" everyday.



.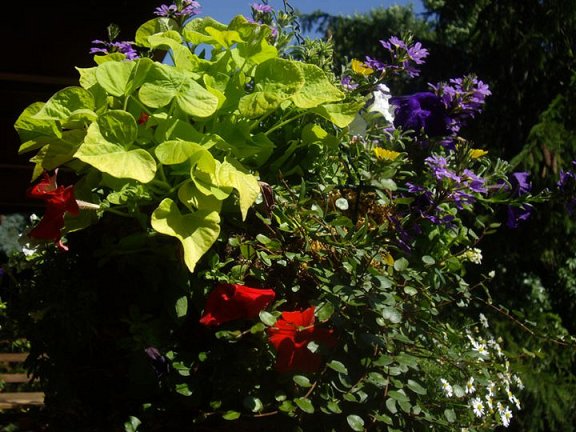 The hanging baskets each take about 10 minutes to be thoroughly watered.
A relaxing task and so rewarding when they fill out with abundant foliage and blossoms.



.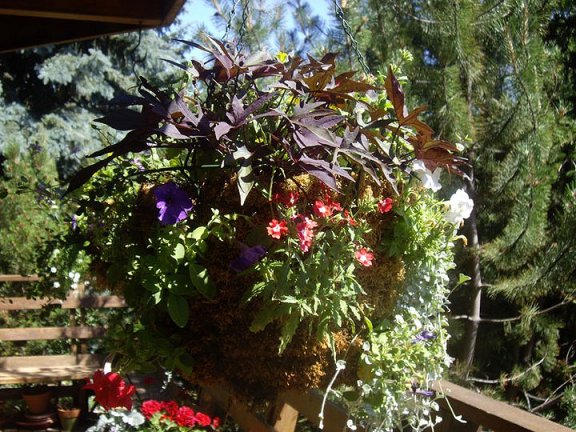 Purple Sweet Potato Vine basket...



.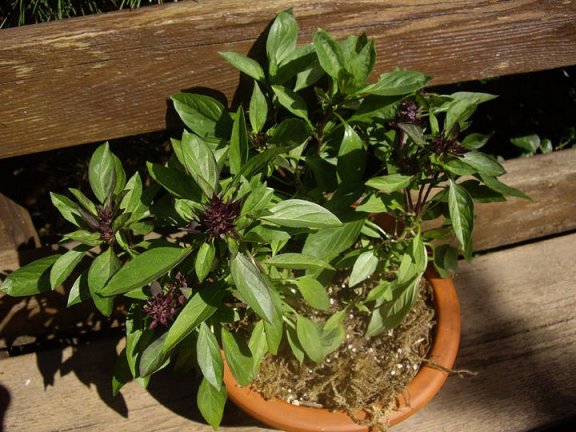 One of the two pots of Thai basil plants. Love this herb with everything!



.

BACK TO SUE-ON'S FAMILY ODYSSEY
BILL AND SUE-ON HILLMAN ECLECTIC STUDIO
e-Mail: sueon@wcgwave.ca