www.hillmanweb.com/soos/garden/2014/01.html

One of two wicker planters on main deck:
red diplidenia, Angolonia, stripped petunia, sweet ptoato vine.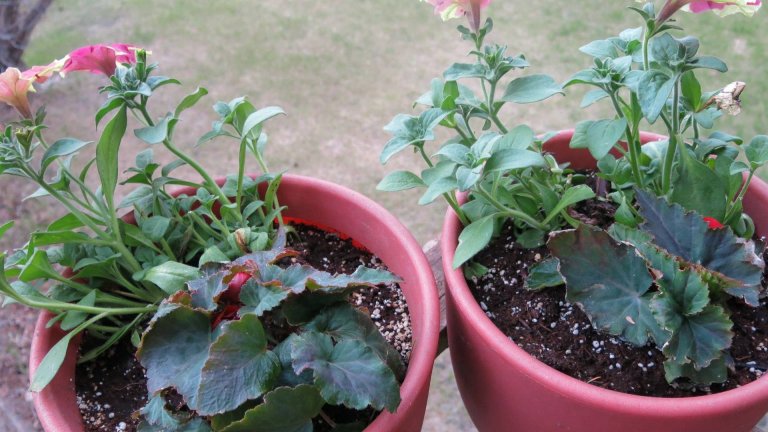 Two deck corner planters: sun begonia and petunias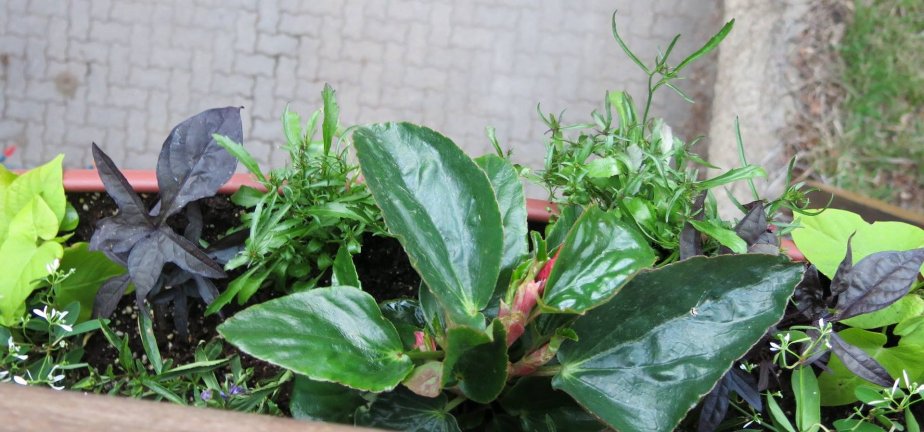 Main deck planter:
Dragon Wing Begonias, Angelonia, Euphorbia, Petunias, Sweet Potato Vines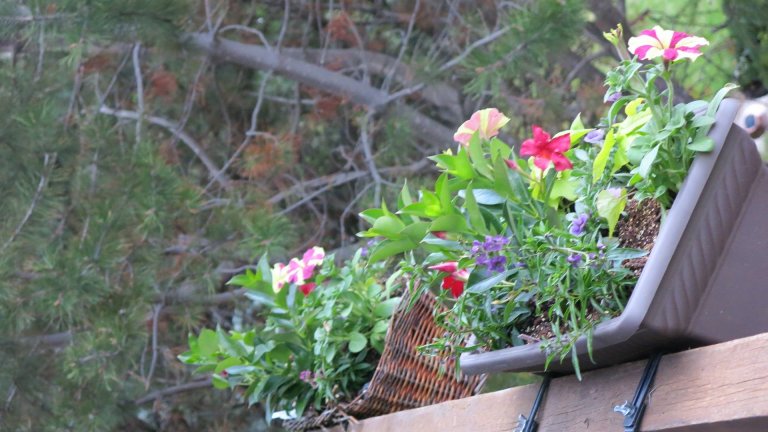 Main deck planters:
red dipladenia, stripped petunias, sweet potato vines, lobelia. Kent Beauty Ornamental Oregano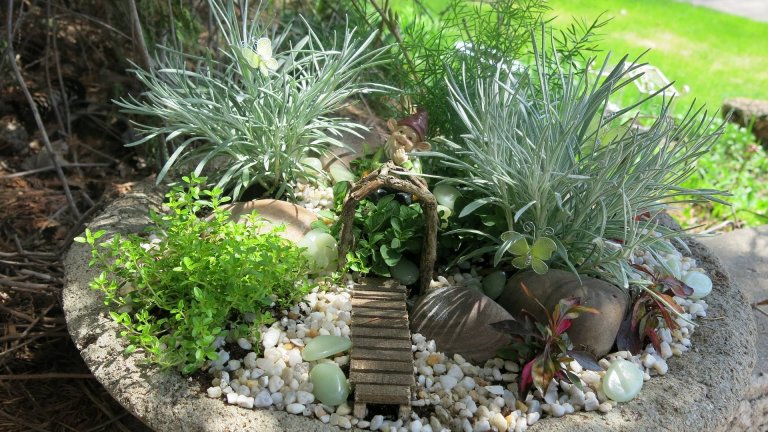 Fairy Garden purchased from Brandon Garden Club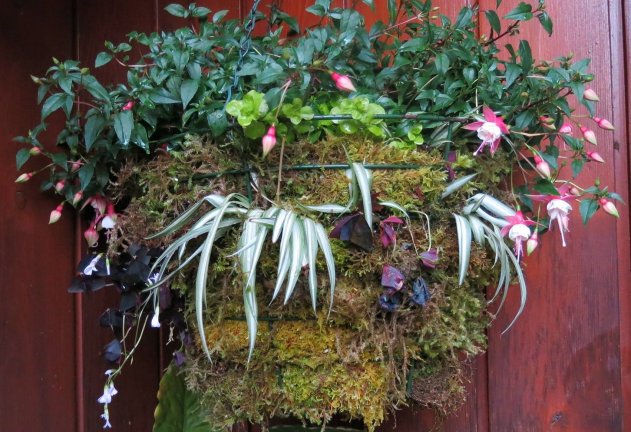 Fushia basket by front door: spider plant, lime green Creeping Jenny and purple "shamrock"
The spider plants are just babies I took off my big one.
One of the shamrocks (oxalis) is looking a bit sad after transplanting.
Hopefully, it'll come around.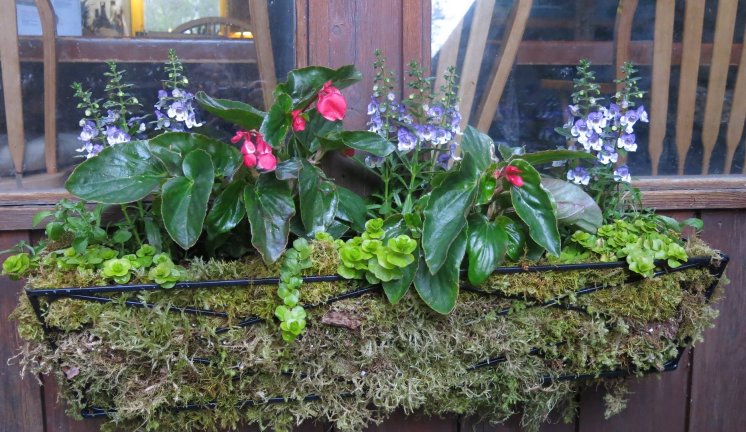 Wrought iron planter on kitchen window: Dragon Wing Begonia, lavender Angelonia, Creeping Jenny.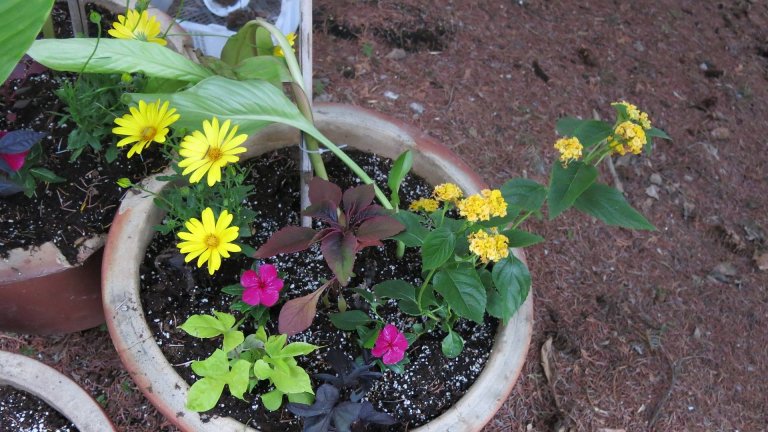 One of several planters with canna, yellow Penta, daisy, vinca, sweet potato vines.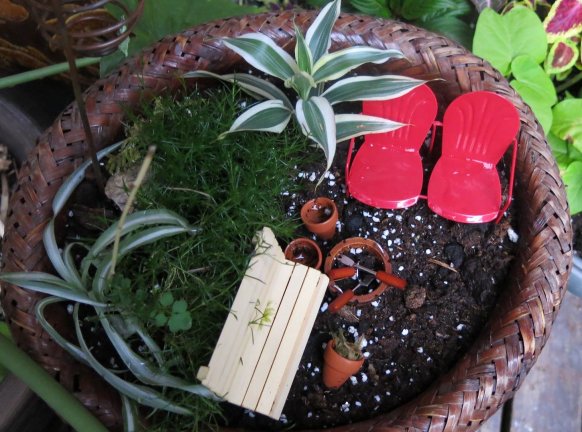 Mini garden in constant transition;-) Love the little gardening tools!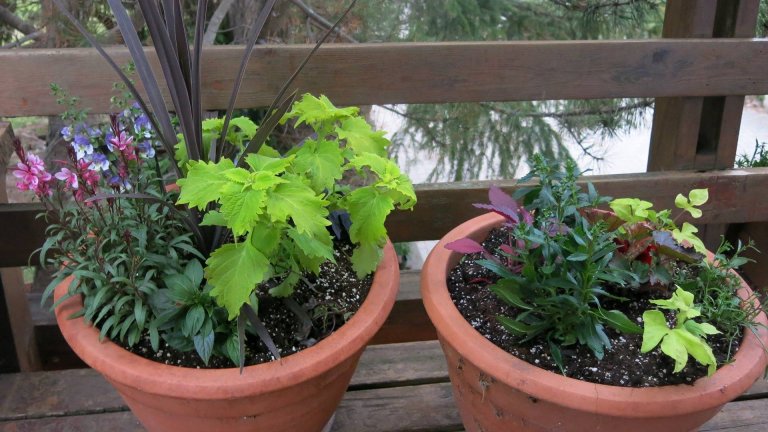 Two of four main deck planters:
sun coleus, raspberry Angelonia, cordyline, and sweet potato vines.
Other pot has Red Splendor Amaranth.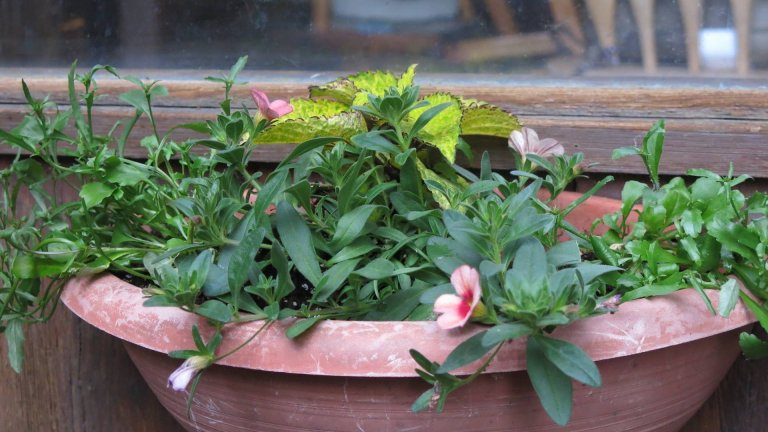 One of two small planters on the kitchen:
coleus, lobelia, Mango Calibrocha.



Small tea cup with Kent Beauty Ornamental Oregano.
I have another in the giant tea cup, and 2 others in deck planters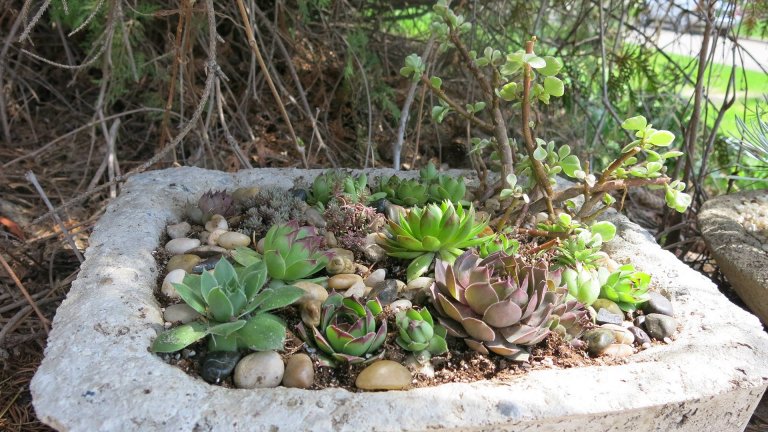 An assortment of succulents from Brandon Garden Club.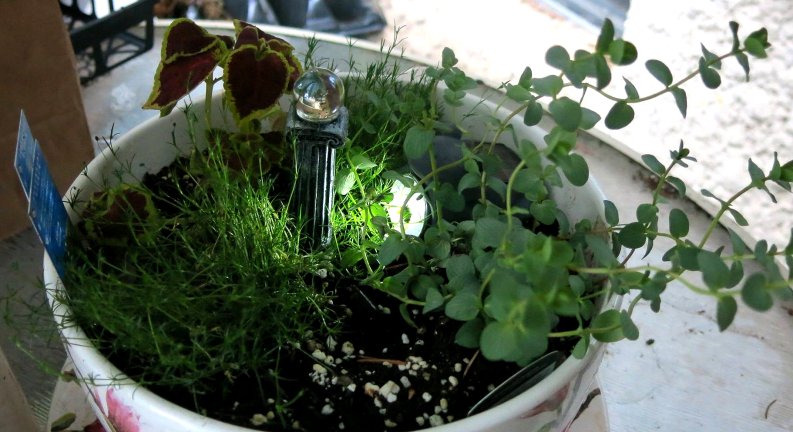 Giant tea cup with Kent Beauty Ornamental Oregano, shamrock, moss, a mini gazing ball, and a frog solar lamp.
The light is from a frog's mouth.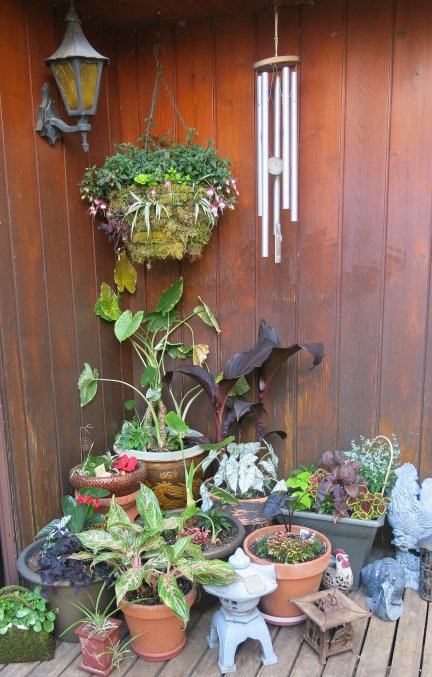 The ensemble at the front door:
Added planters with Chinese Evergreen, Caladium, Black Elephant Ears,
Black Canna Lilies, Angel Wing Begonias, Oxalis, etc....
Think I am done with this part!



Just a closer look....
The curved bamboo in the square planter is where I planted the climbing lily.
It said to keep out of direct sunlight, so it is! Nothing showing yet...


BACK TO SUE-ON'S FAMILY ODYSSEY
BILL AND SUE-ON HILLMAN ECLECTIC STUDIO
e-Mail: sueon@wcgwave.ca