www.hillmanweb.com/soos/garden/2014/02.html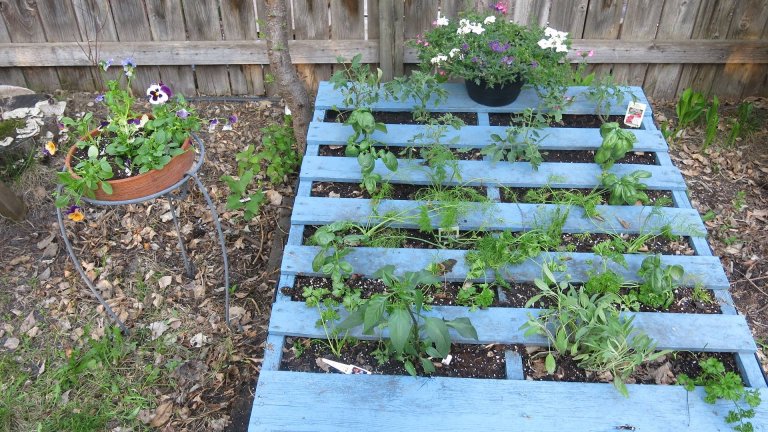 The palette has been planted...
Basil, parsley, fennel, sage, one Vesuvius hot pepper, and salsa tomatoes.
Rosemary and thyme will be planted in a pot that I can take into the house.
Loves me pansies, so I have a pot filled with them to keep me company when I am enjoying the herbs.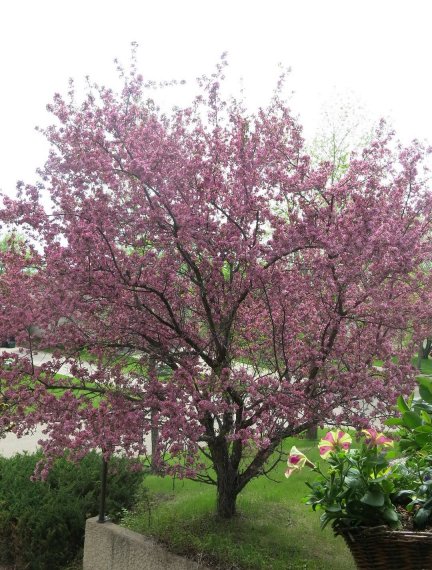 Ornamental Plum tree in front of our house!



Plum Tree and Main Deck Planters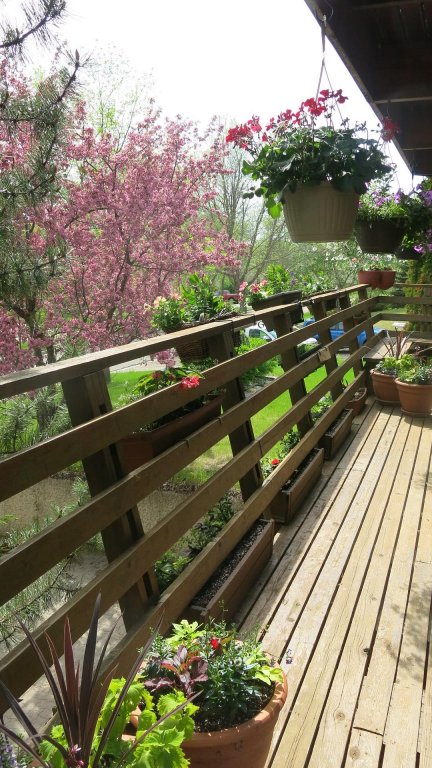 Ornamental Plum and main deck May 30, 2014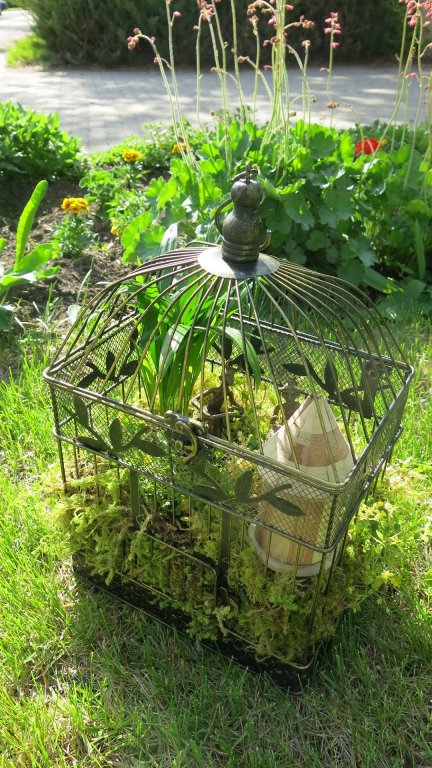 My latest acquisition - birdcage from Winners!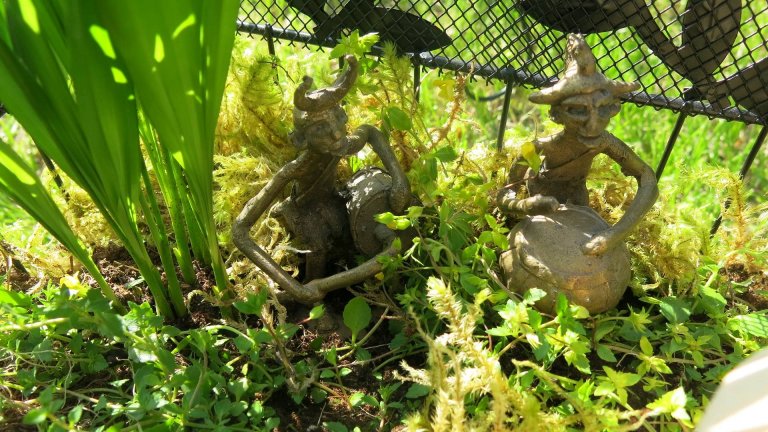 A closer look at my drummers!
Think they might work well with my Drums Alive frenzy right now.
The drummers are bronze, and they were souvenirs from Africa
via our friend Eugene who was teaching there for several years.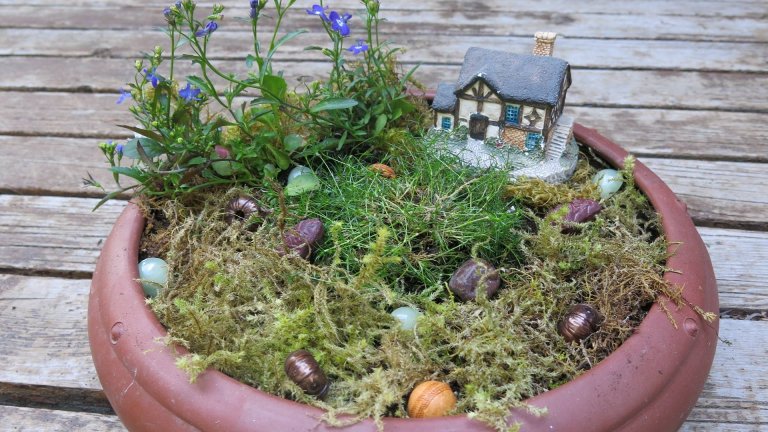 An English cottage - again from our country home collection.



Brought this pair of cuties back from my collection at our country home.
I remember the wishing well from my childhood days in Newdale!
Nice to be able to use it and the little fishers ;-)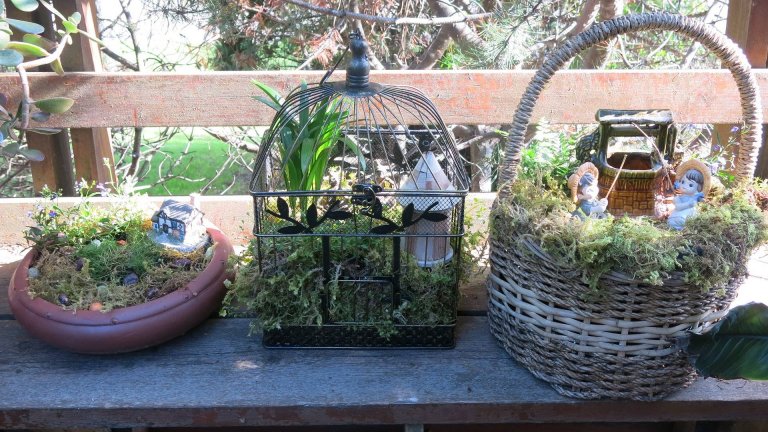 Three of my mini-garden projects.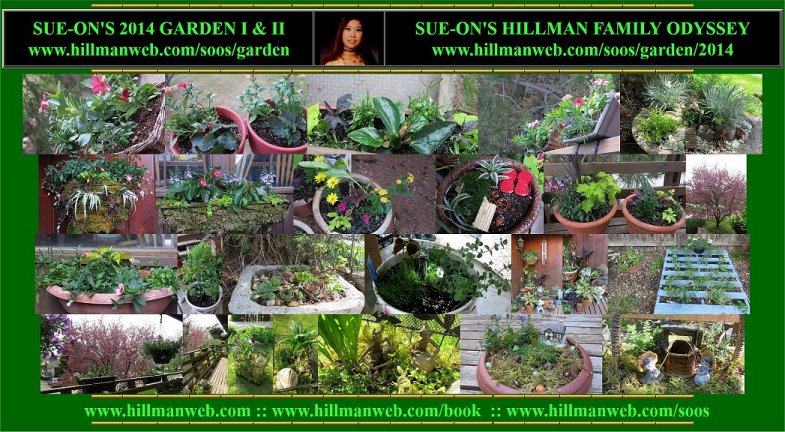 Click for full-screen image
COLLAGE



2014 CONTENTS






2014 COLLAGE CONTENTS
BACK TO SUE-ON'S FAMILY ODYSSEY
BILL AND SUE-ON HILLMAN ECLECTIC STUDIO
e-Mail: sueon@wcgwave.ca