www.hillmanweb.com/soos/garden/2014/04.html

Front entrance re-grouping.
The tall thin greenery on the right of the bronze canna is "climbing lilies". Something new...hope it'll bloom.
The tuber took a long time to develop roots.
I had given up when all of a sudden, the plants shot thru' the other plants.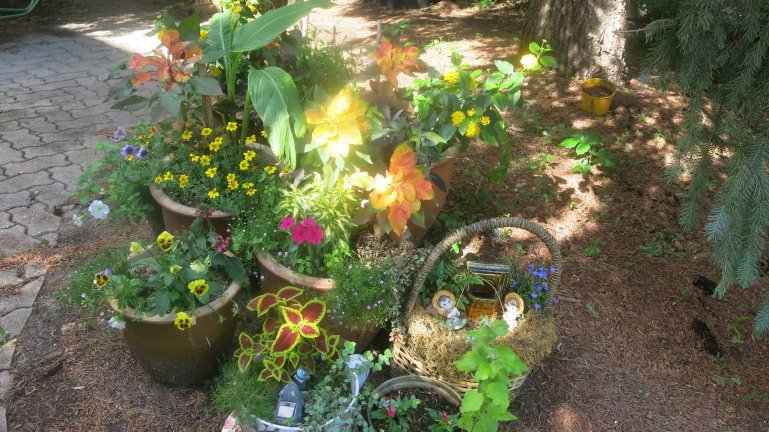 Top of the garden stairs grouping.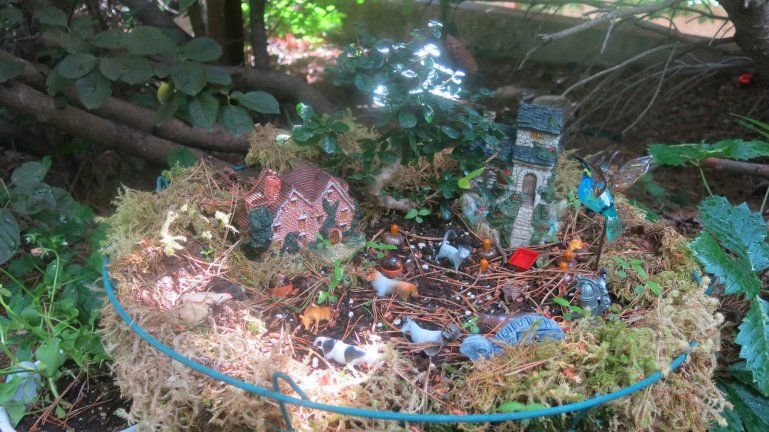 A big wire basket miniature garden.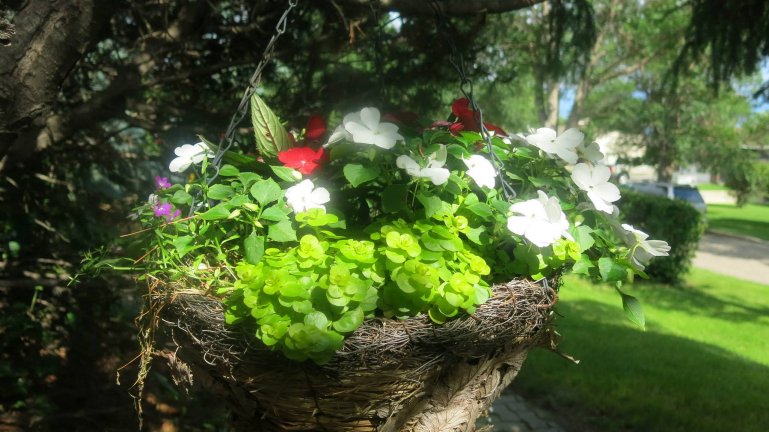 One of the several hanging baskets on the walkway to the front door.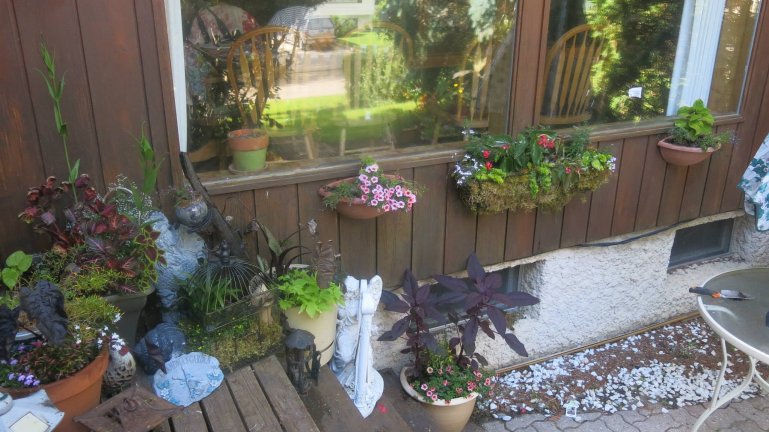 Plants in front of the kitchen/dining room windows.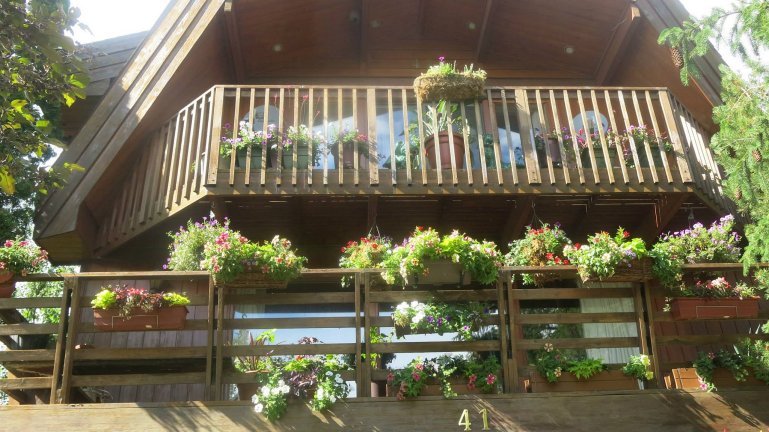 A view of the planters on both decks.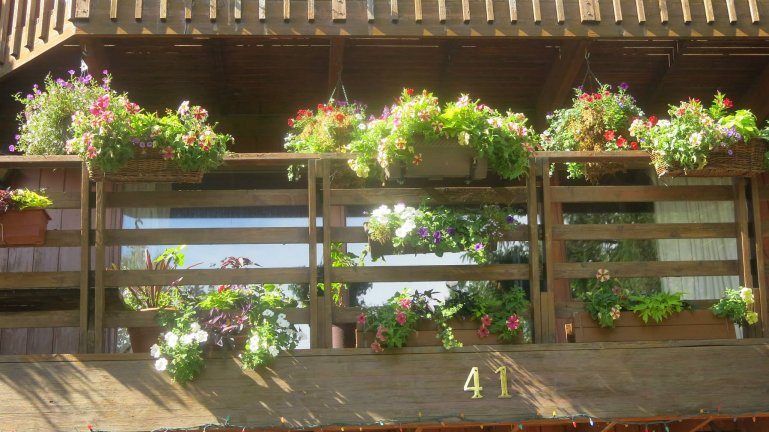 A closer view of the first floor deck:
Planters on the railing, on the deck, and 4 hanging baskets.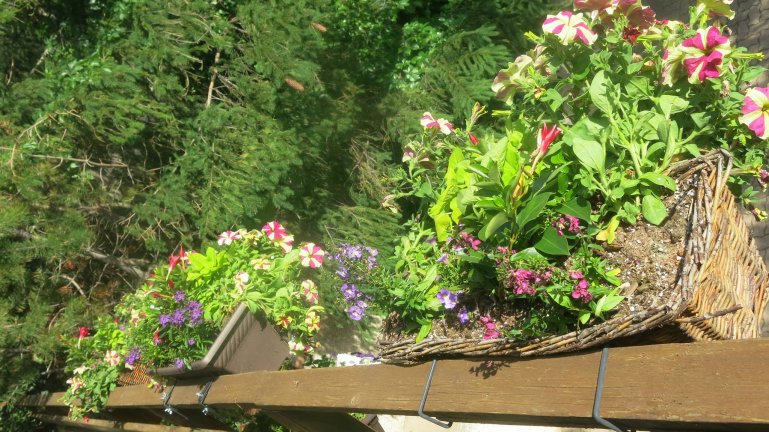 Two of the planters with the striking petunias, lime green sweet potato vine...



Looking Westward on the Main Floor Deck
My gigantic Jade Tree, striped spider plant, a banana tree, and the Peace Lily.
These are indoor plants out for the summer.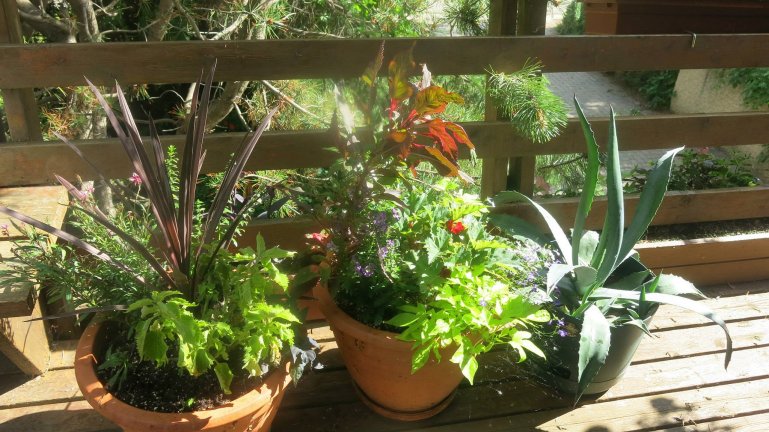 Two of the 4 planters on the main deck.
The agave plant is one I "brought back" from our friends' home on High Desert Eden, California.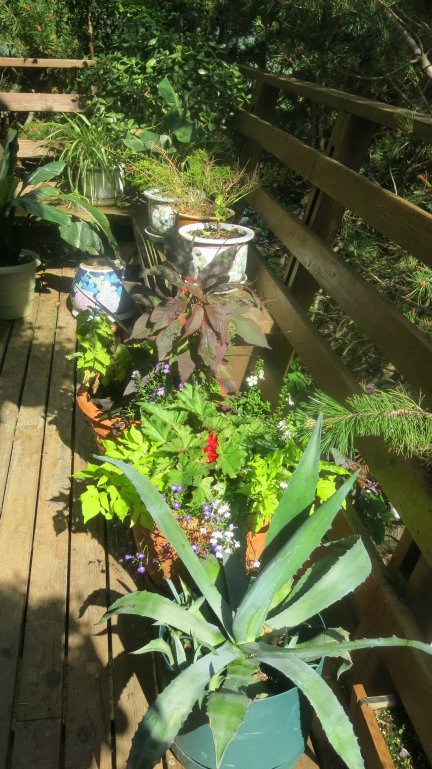 Looking eastward along the main deck.
This is one of the agave plants that Robin and Max dug up for me at their California High Desert Eden.
Several babies were distributed to family and friends. You two are well represented in Canada:-)
Robin Maxwell: Well, it's really good to be reminded that you have these agaves
and that they're doing well,
since almost every agave we had when you were here is gone,
eaten from the bottom up by desert critters -- all those huge, beautiful ones are no more.
The only ones that have survived are now in pots (the only thing the chewers can't get their teeth into).
Sue-On: Dang those critters! Guess they know healthy greens when they see 'em;-)
Good thing they had saw-like edges; otherwise, Bill might be tempted to gnaw on them too...
HA! Not likely...They are "greens."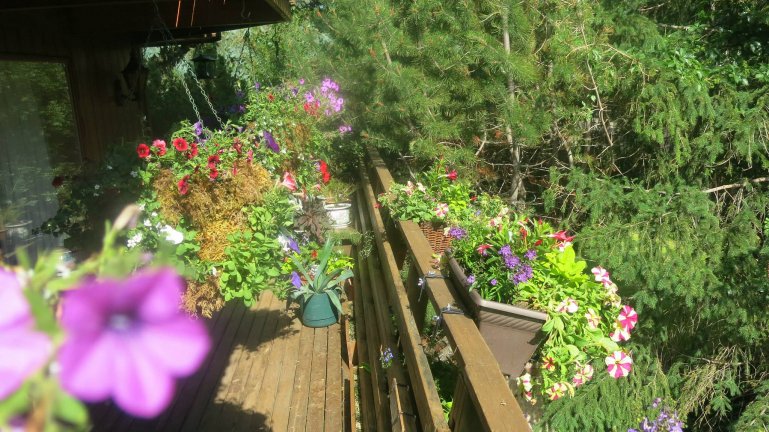 Another eastward view along the lower main deck.


SECOND LEVEL DECK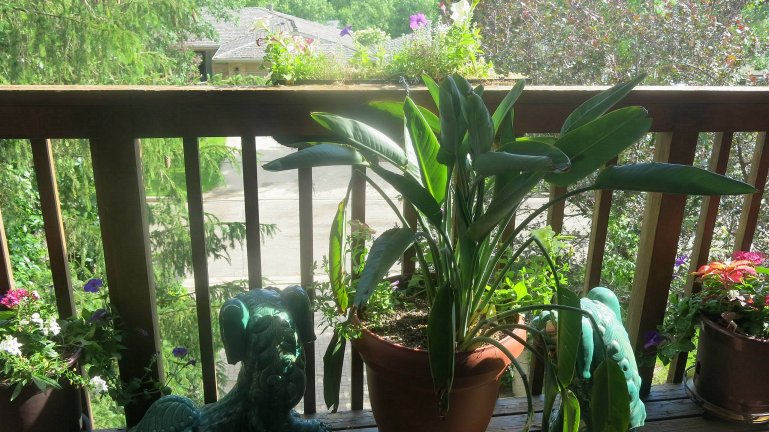 The view from our second-story bedroom:
Bird of Paradise and Foo Dog statues



Planters along the west portion of the upper deck.



Planters along the east portion of the upper deck.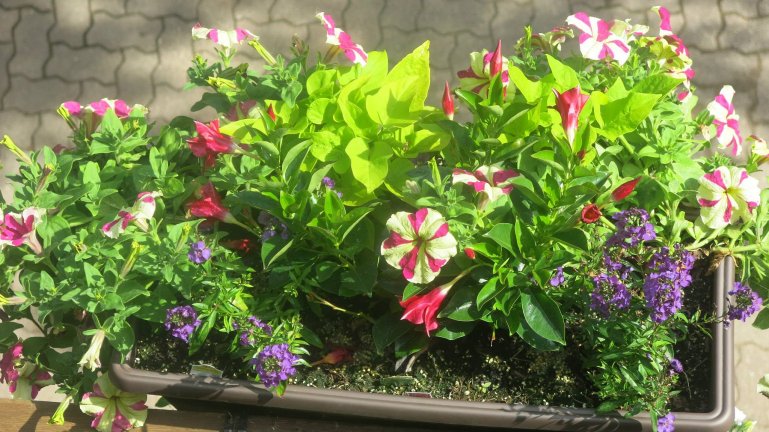 A new colour combination for the petunias - yellow with red stripes - very striking.
This is one of the planters on the main deck railing -
picture taken from the second story deck looking down to get the full impact of the colours.



click for full-size collage
COLLAGE


2014 CONTENTS






2014 COLLAGE CONTENTS
BACK TO SUE-ON'S FAMILY ODYSSEY
BILL AND SUE-ON HILLMAN ECLECTIC STUDIO
e-Mail: sueon@wcgwave.ca