www.hillmanweb.com/soos/garden/2014/05.html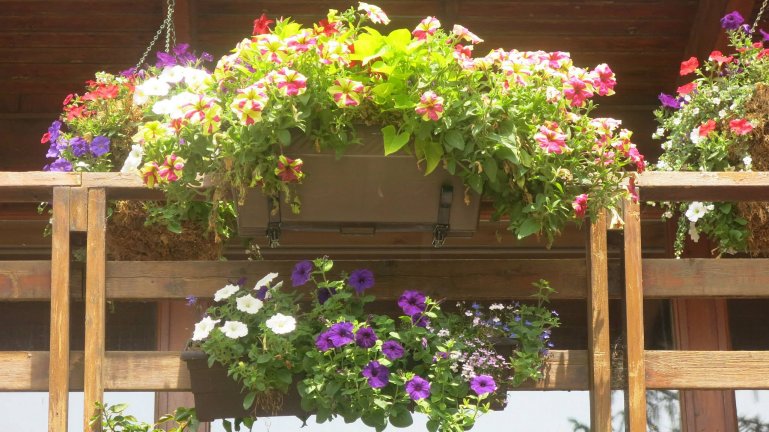 The centre planters on the main floor deck.

.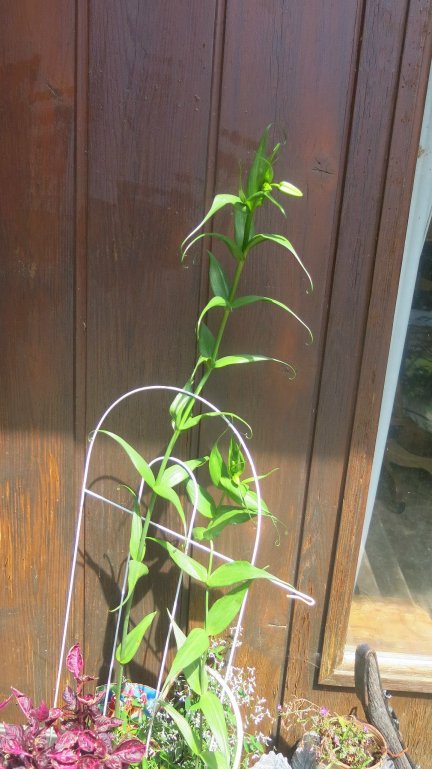 Main entrance grouping.
Progress: Climbing lilies sprouted - seemingly overnight!
Buds have formed on one of the climbing lilies



Apricot Calis on the kitchen window.
Lobelia and pansies do not take the sun well but Calis do.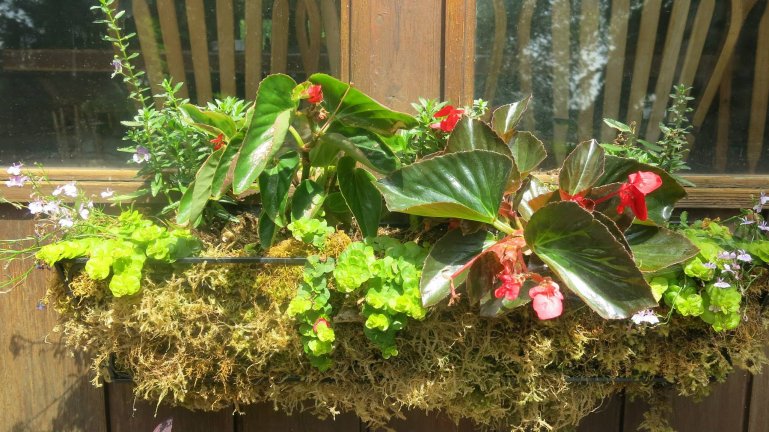 Angelwing Begonias are supposed to thrive in this location, but Creeping Jenny does better.


.

I was pleasantly surprised by the gorgeous "fall colours" of these plants.
My parents loved the coleus in the house.
There are so many more varieties, colours, and sizes now.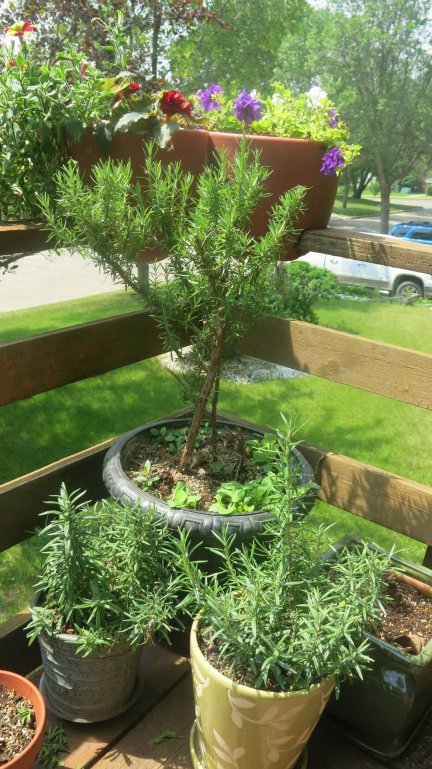 .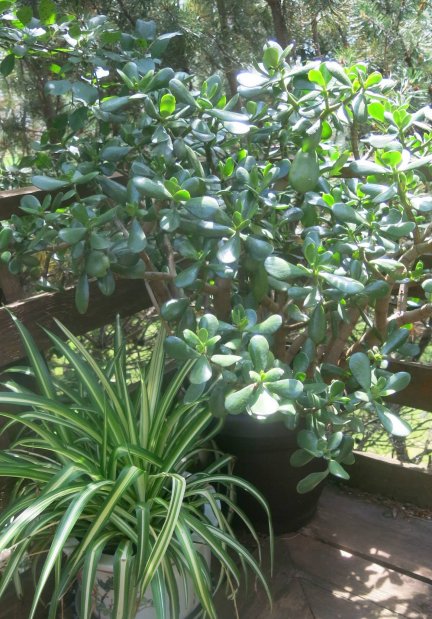 The tall rosemary is a plant I bought at "Our Farm Nursery" in Portage two years ago on a trip with the Brandon Garden Club.
It's been well used - well forth the price of $9.00! Bought a couple smaller plants to take the pressure off the old fella ;-)
---
The Jade Tree that began with just a little plant off my Mom's original tree.
Striped spider does well in the shade of the jade.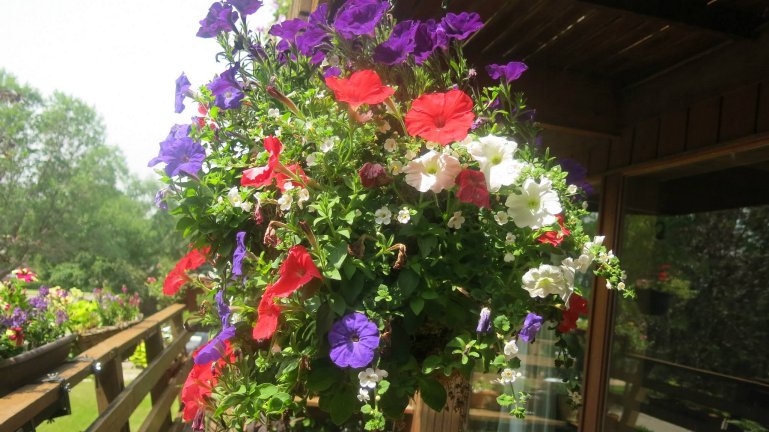 These colourful hanging baskets are so visible from the street.
This one hangs on the east end...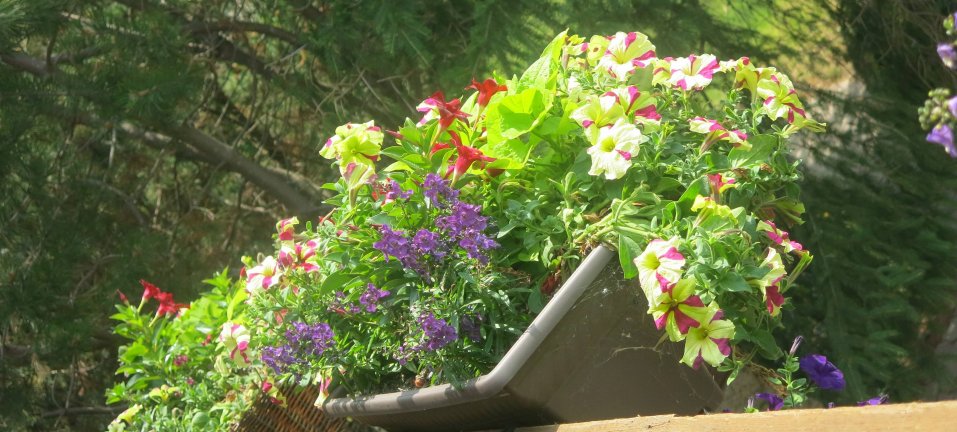 One of the three long planters on the railing.
Glad these were not affected by the wind and rain storms over the last two months.
Love the lime green and pink striped petunias.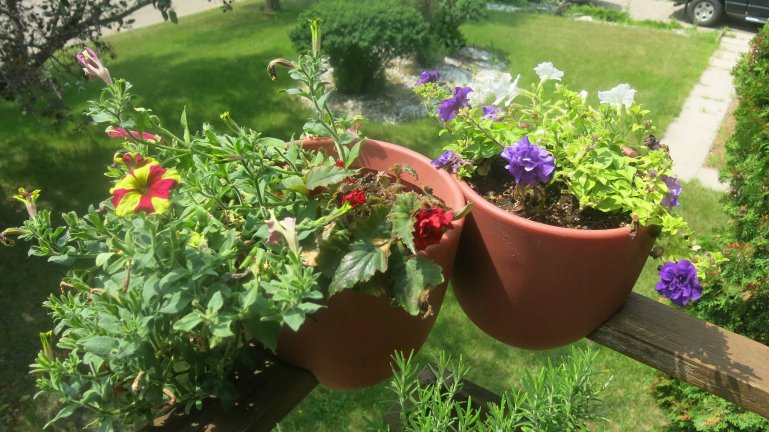 The two corner planters.
The one on the right had to be replanted with blue and white double petunias.
The matching plants to the one on the left were drowned. Why that one, I don't know.
Even draining and airing the roots couldn't save the plants.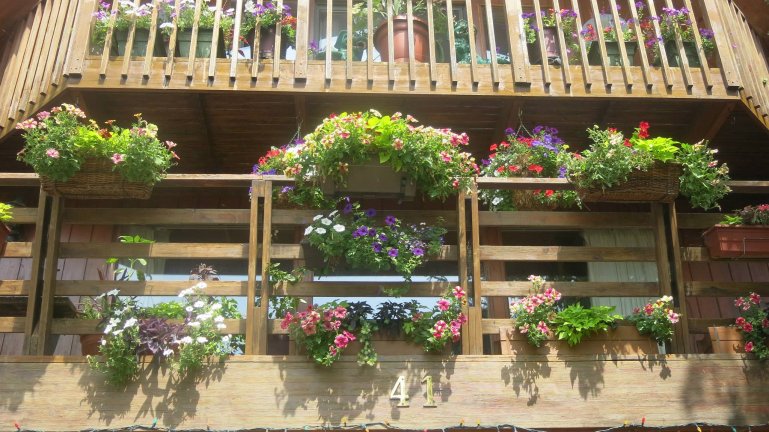 The two decks from the driveway.
Now in full bloom.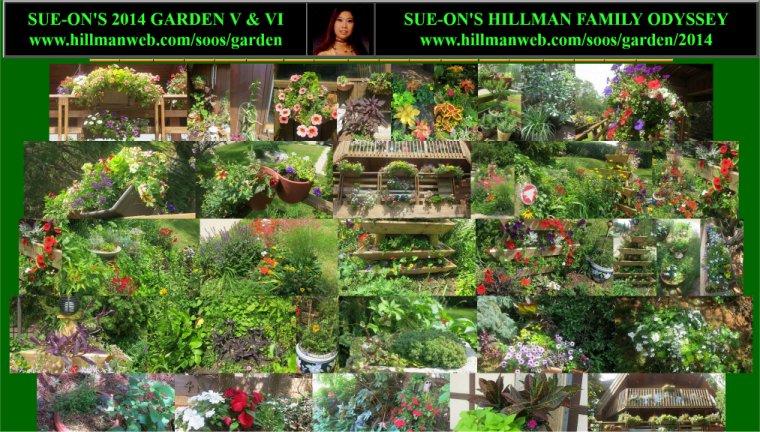 2014 CONTENTS






2014 COLLAGE CONTENTS
BACK TO SUE-ON'S FAMILY ODYSSEY
BILL AND SUE-ON HILLMAN ECLECTIC STUDIO
e-Mail: sueon@wcgwave.ca