www.hillmanweb.com/soos/garden/2014/06.html


.

.
Front flower bed as viewed from the street.
Pagoda, planters, and geraniums.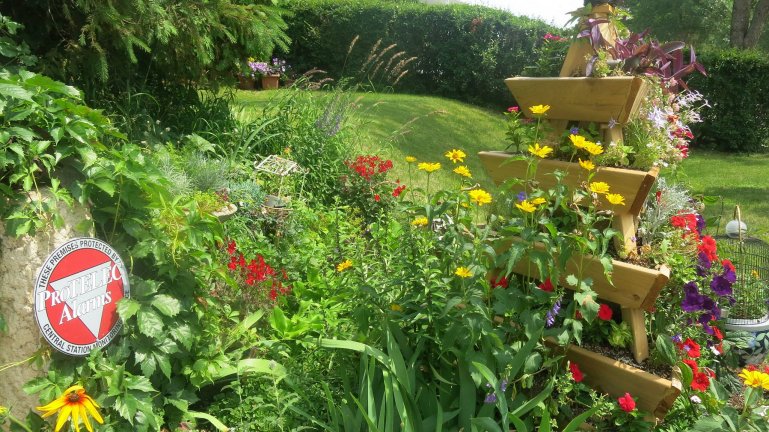 Front flower bed from the driveway looking east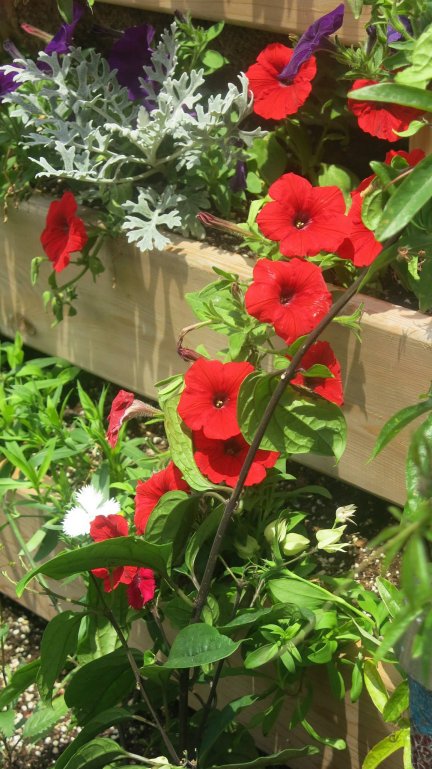 .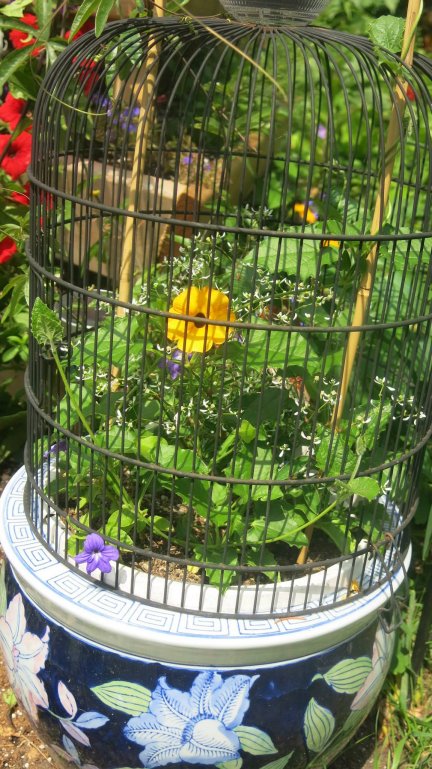 Red petunias trailing down the pagoda, mixed with Dusty Millers.
The birdcage Bill salvaged "off the curb".
Hopefully, the thunbergia planted inside will grow well and cover the cage.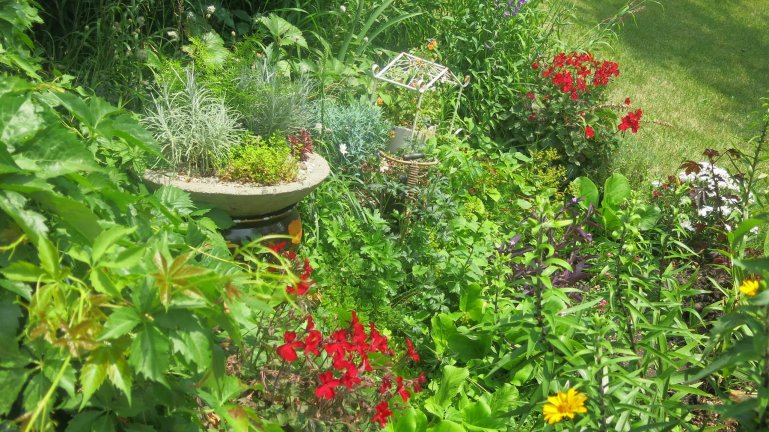 Mini-garden among Virginnia Creepers, lilies, coreopsis, annual hibiscus, and perennial Dianthus.



A new Black-eyed Susan with sedum, coral bells, daylilies, a sea lavender about to bloom, and purple perennial salvia.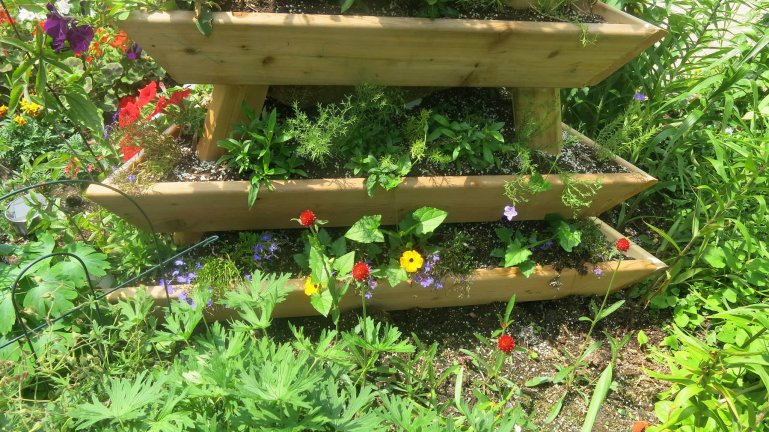 An assortment of vincas, blue browailla, dianthus, nierembergia, thunbergia with helium plants in the ground.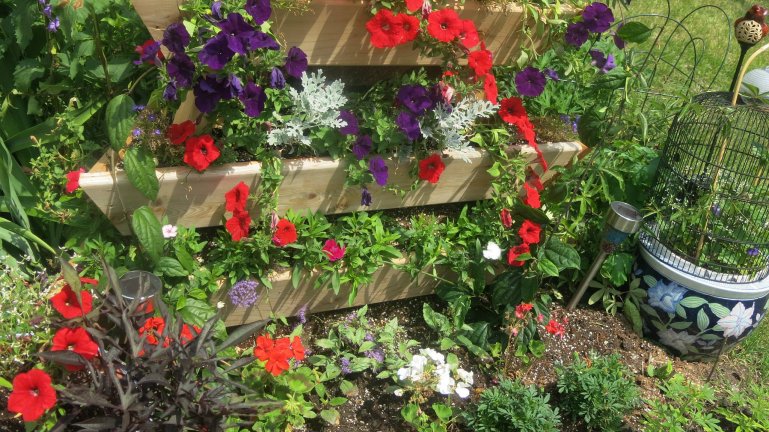 Bottom three tiers of the pagoda.
The purple and red petunias cascade surprisingly well down the tiers.
There are two kinds of vines on the corners: a clematis and another "whose name I can't recall"



The east side of the pagoda with vincas, thunbergia vines,
a Kent Beauty ornamental oregano sitting with a Purple Heart at the apex.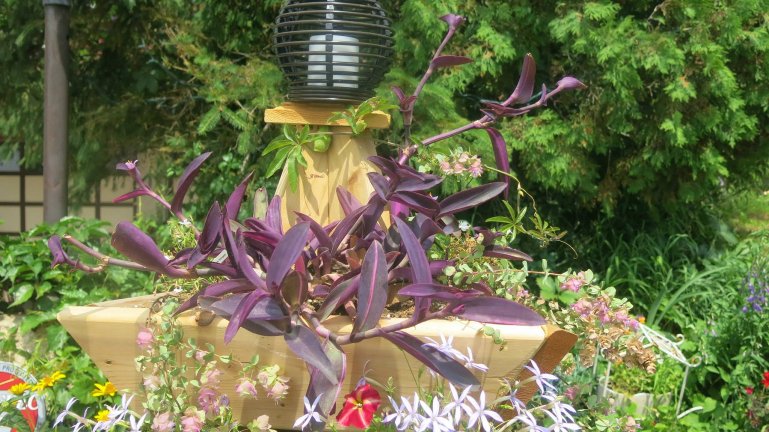 The Purple Heart topped by a solar lantern.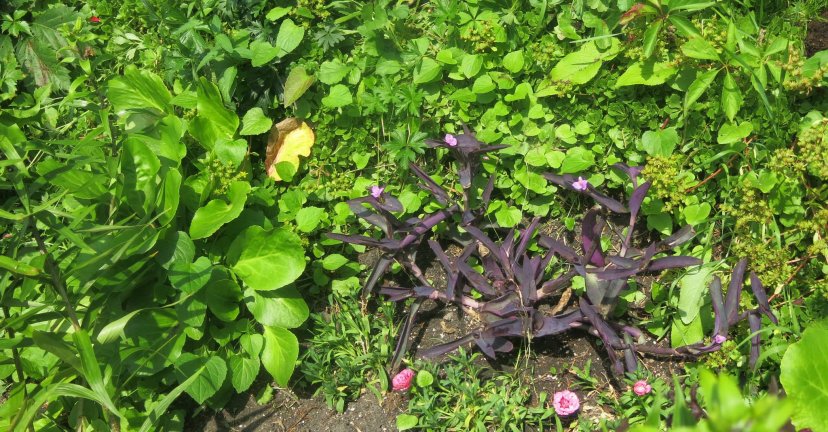 A Purple Heart strecthing across the sedum, bergenia, and dianthus.




PATHWAY TO THE DRIVEWAY AND HEDGE GROUPING



Grouping by the hedge: bronze cannas and amaranth serve as backdrop for mauve petunias, sweet potato vines, yellow Penta, red vincas.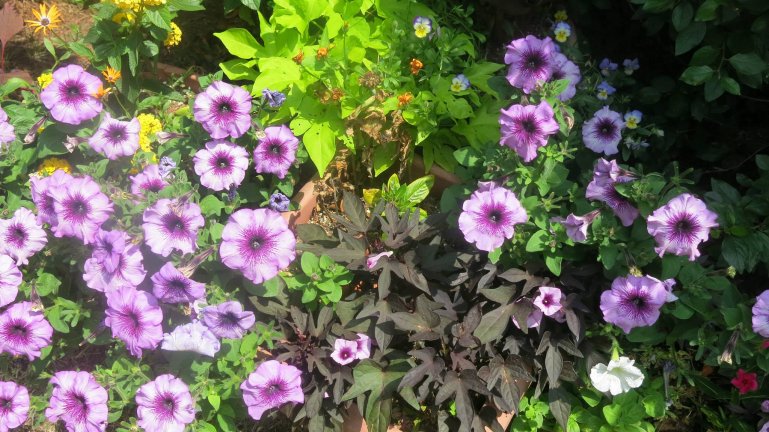 Petunias, black and lime green sweet potato vines by the hedge.


.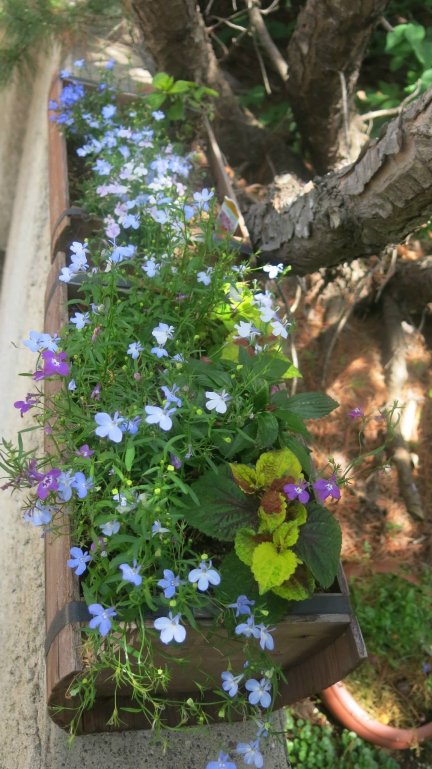 Au natural planters along the path... My garden boy forgot to mow this piece;-)
A couple of cedar planters filling with lobelia and coleus.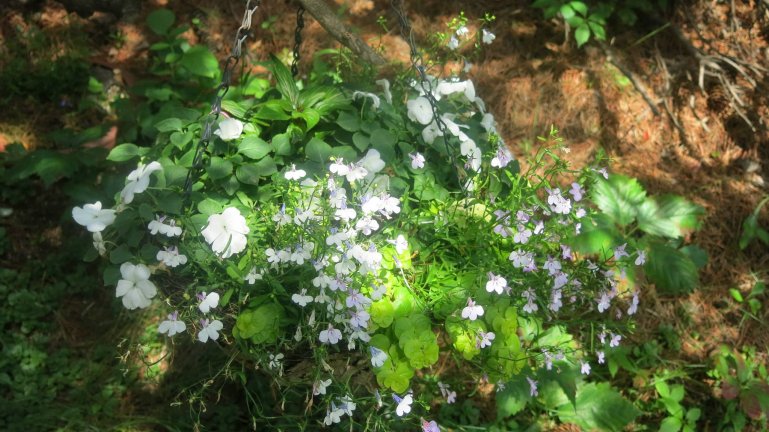 One of two hanging baskets along the path.
The white New Guinea Impatience really show up well in the shade.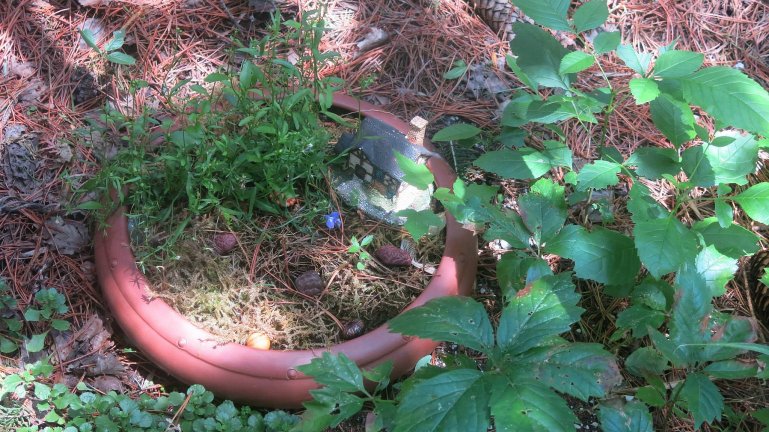 A little house and home for dragonflies?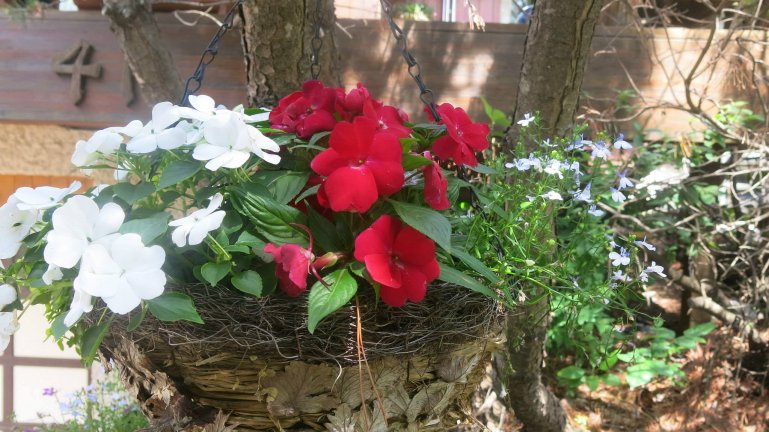 The second hanging basket with red and white New Guinea Impatience.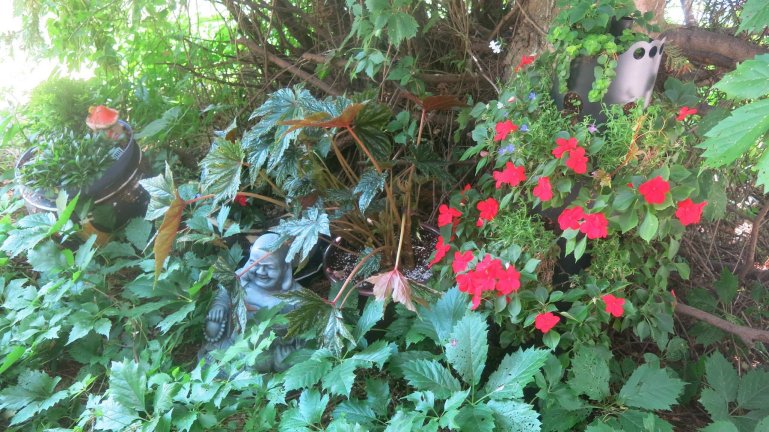 My Buddha Corner:
The impatience tower (by a Buddha?!) and a foliage begonia.
A mini coniferous garden in the far left...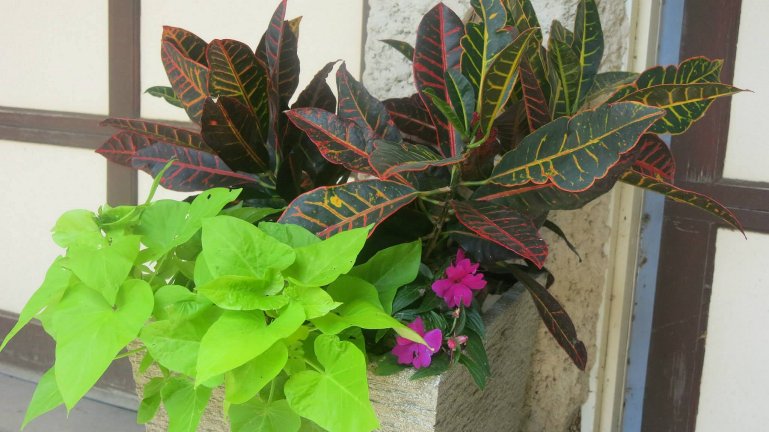 The Croton, sweet potato vies and pink New Guinea Impatience stand as sentinel by the double garage.


2014 CONTENTS






2014 COLLAGE CONTENTS
BACK TO SUE-ON'S FAMILY ODYSSEY
BILL AND SUE-ON HILLMAN ECLECTIC STUDIO
e-Mail: sueon@wcgwave.ca