www.hillmanweb.com/soos/garden/2014/08.html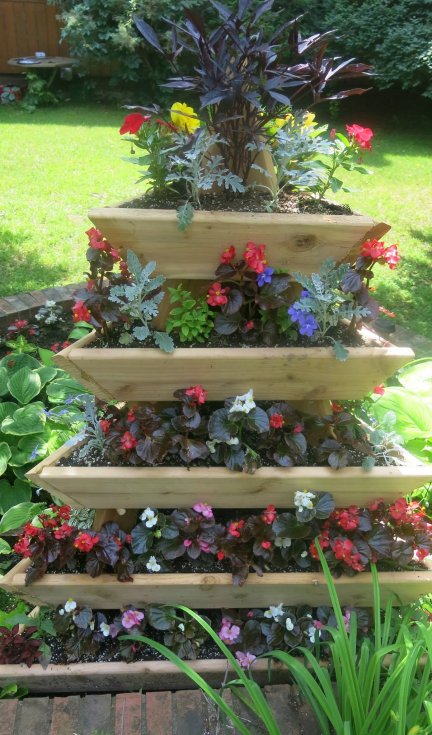 This is the view of the pagoda from the garden's north fence.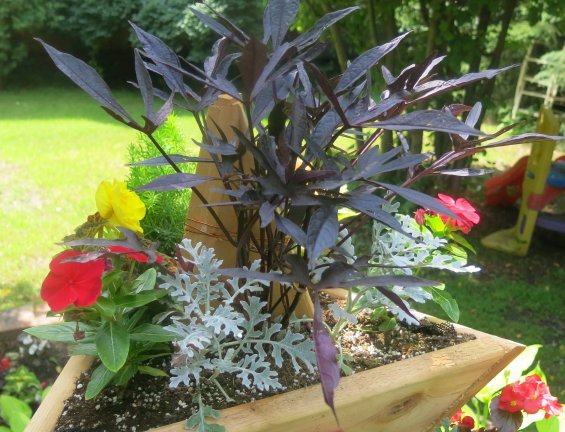 A purple sweet potato vine with yellow begonia, hot pink vincas, dusty miller fills the apex.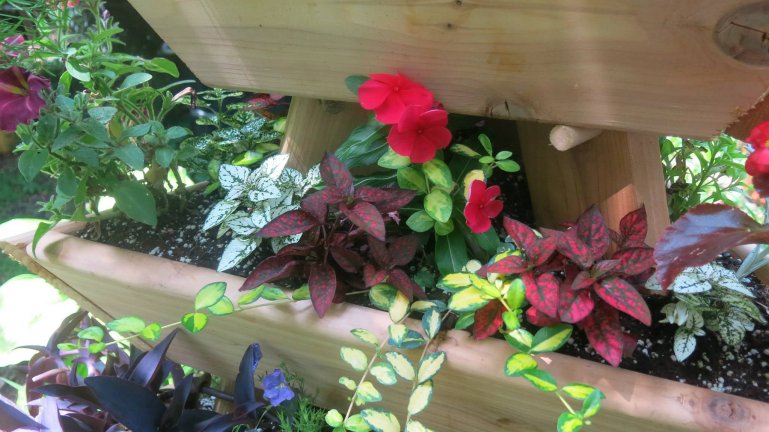 Red and white Hypoestes plants along with yellow vinca vines.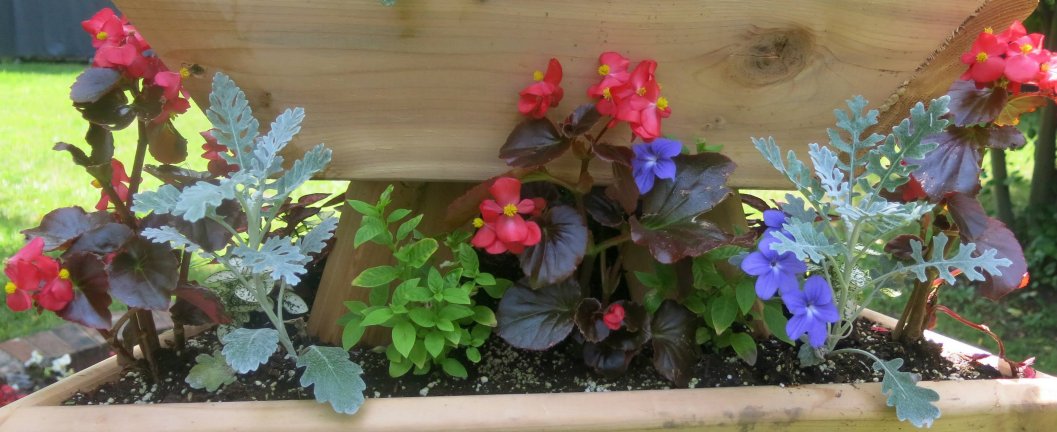 Blue Browailla, Dusty Millers, Bronze begonias.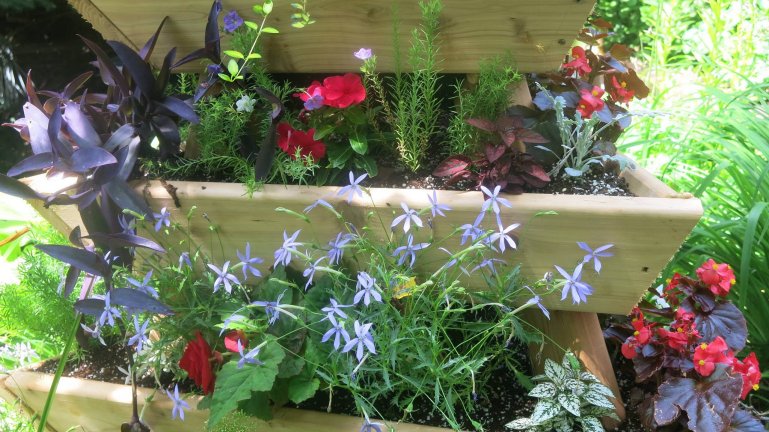 Really happy with the blues and pinks and purples.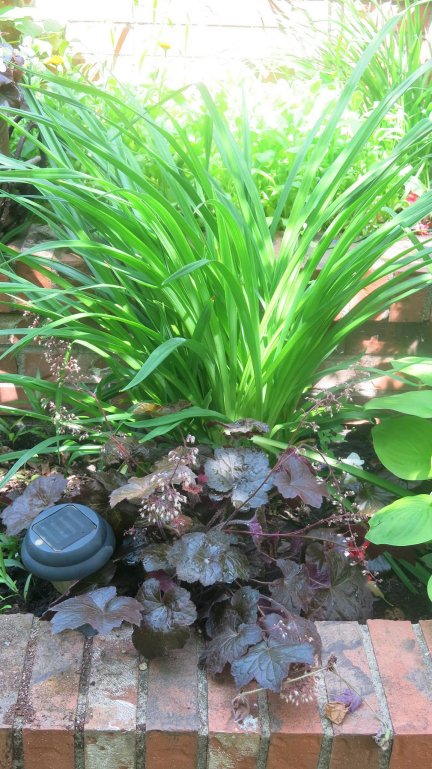 Bronze Coral Bells:
I still have to clarify whether this one has to have part shade.
It does contrast beautifully with the day lily foliage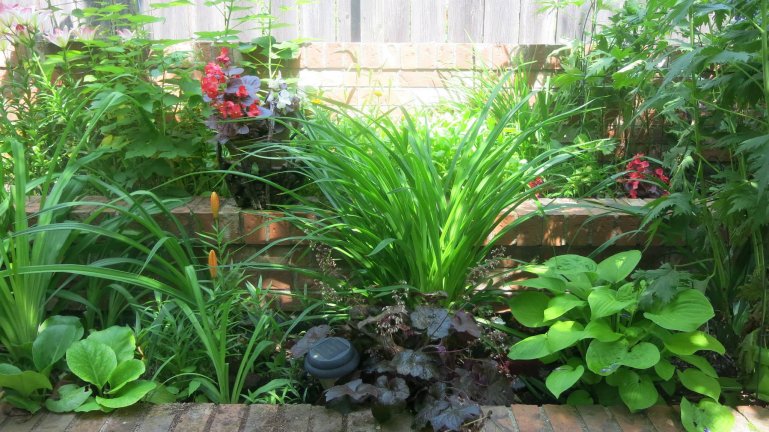 Coral Bells with Bergenia, hosta, daylilies.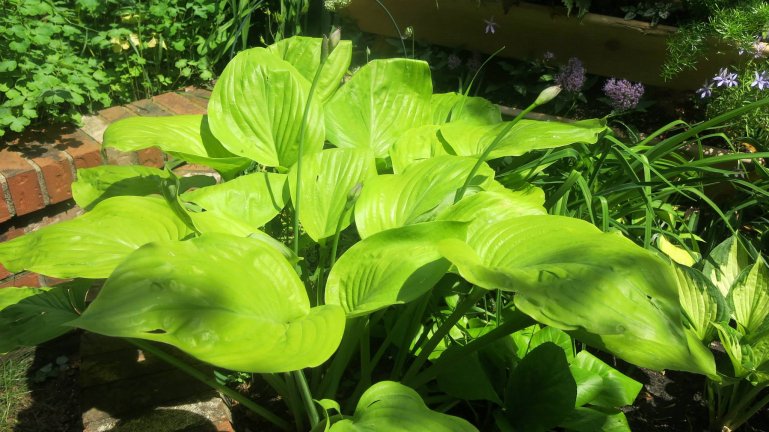 This is the first hosta I'd planted in the flowerbed.



Stray Edible Chinese Lily plant (bulbs are edible) in the bergenia (Elephant Ears).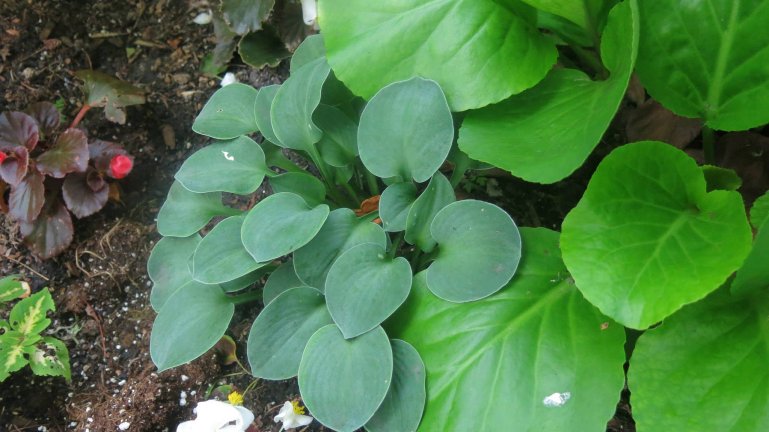 Mouse Ears Hosta from my cousin Velda Schei.
She gave me this plant when she and husband Ron were here for the Chinese Head Tax Monument dedication ceremony.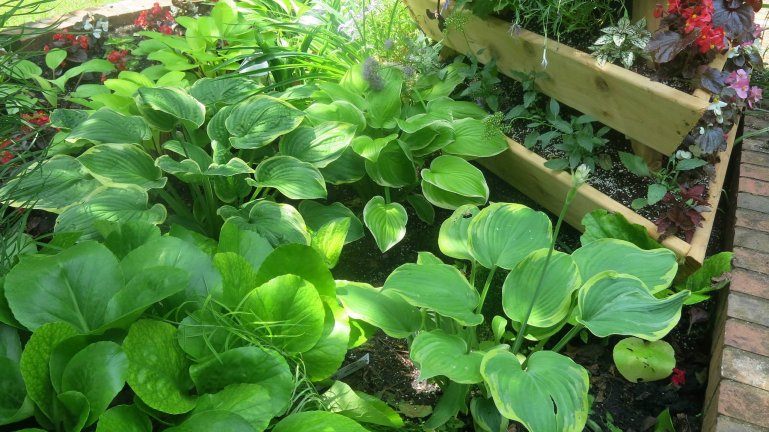 From the right: Xmas Tree Hosta, Earth Angel Hosta.



Frozen Margarita Hostas with the smaller Fire Island Hosta in front.
Love the bright greens and whites as they really show up at dusk.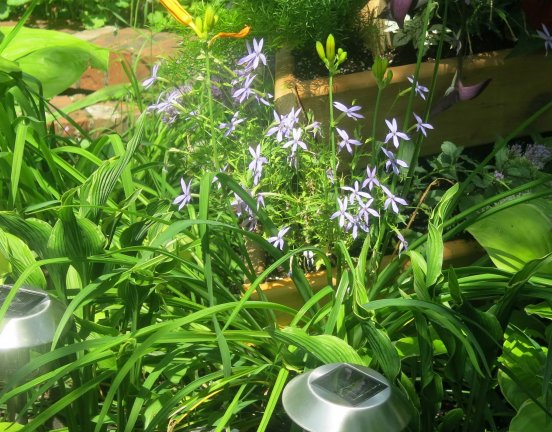 Praying Hands Hosta with daylilies.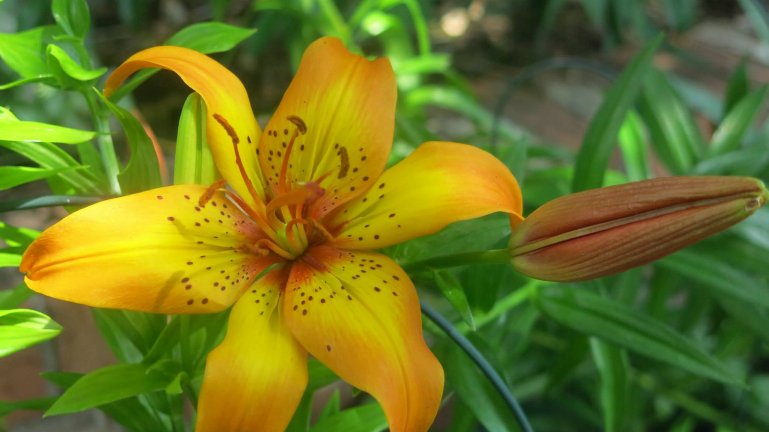 Orange lily with more blooms to open.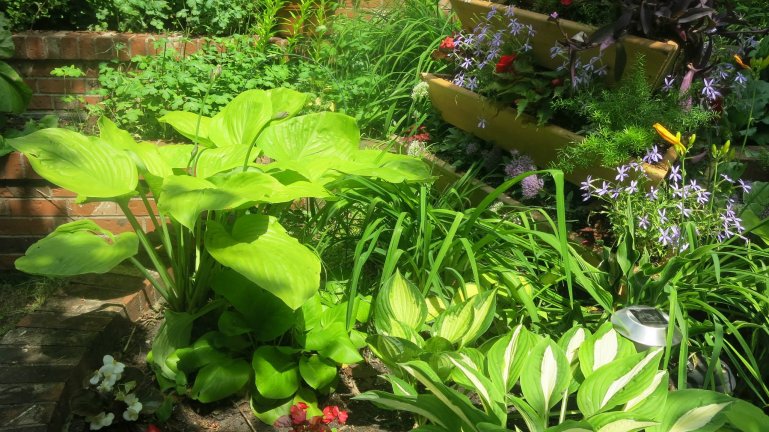 Risky Business Hosta - green with white stripes.


2014 CONTENTS






2014 COLLAGE CONTENTS
BACK TO SUE-ON'S FAMILY ODYSSEY
BILL AND SUE-ON HILLMAN ECLECTIC STUDIO
e-Mail: sueon@wcgwave.ca