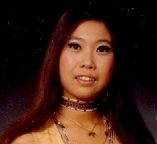 WELCOME TO
SUE-ON'S HOME AND GARDEN SITE
2014
Gallery 9: Last of the Summer . . . Whine . . .
Last pictures of the garden for 2014!
click for full-screen images
www.hillmanweb.com/soos/garden/2014/09.html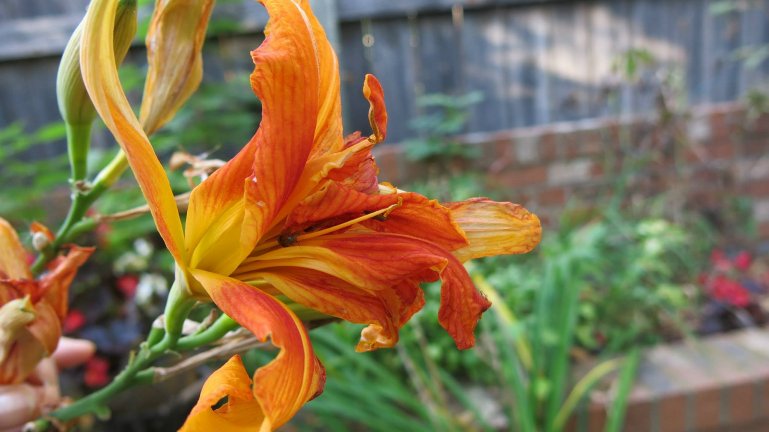 Daylilies seem to continue producing brilliant flowers...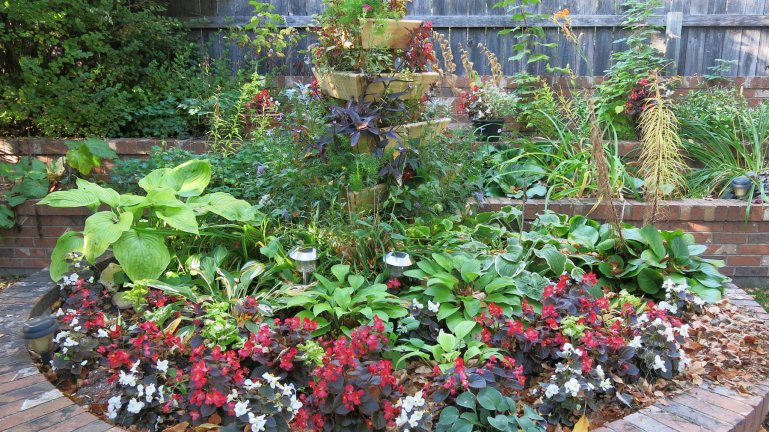 The Hosta circle and begonias are still thriving, along with the plants in the pagoda.



A pretty striped canna - won't have a chance to bloom this year...



The front flower bed is still pretty - don't have the heart to pull and clean the area out...yet...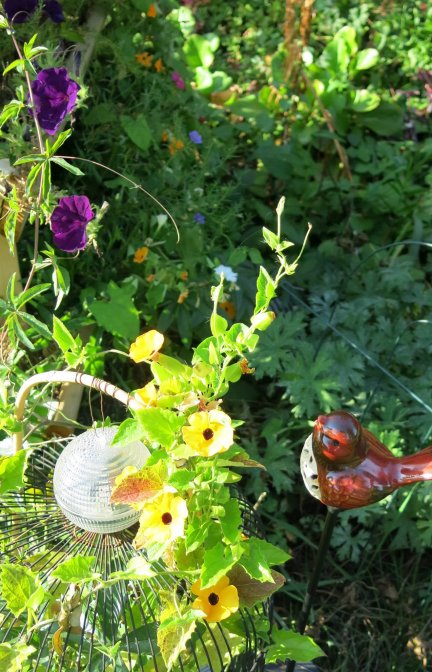 The birdcage with Thunburgia...
The hanging ball ornament is kinda eerie at night. It glows red and blue...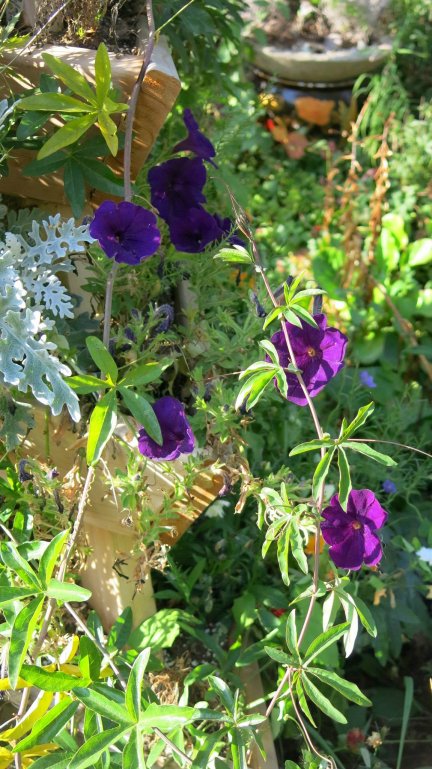 Clematis on the pagoda and petunias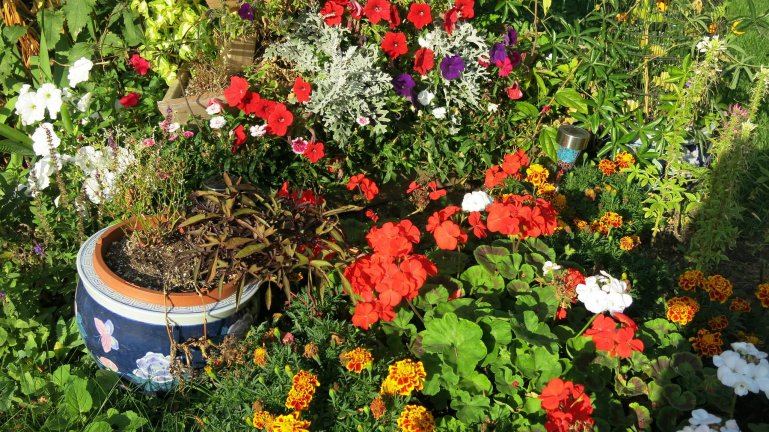 Geraniums and the petunias etc. in the lower levels of the pagoda.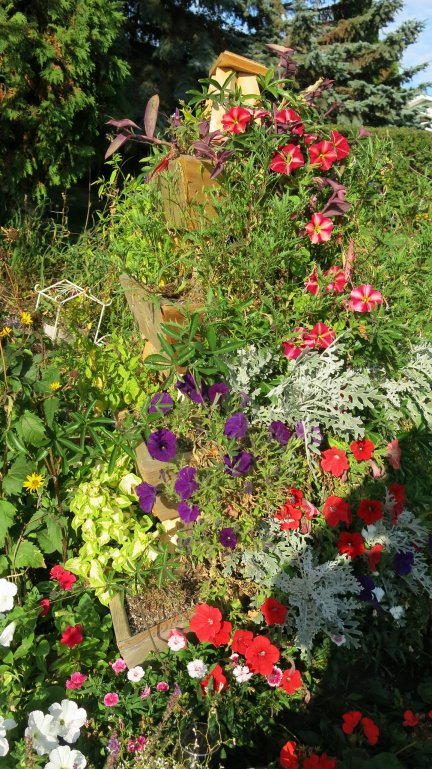 Some of the striped petunias that I love.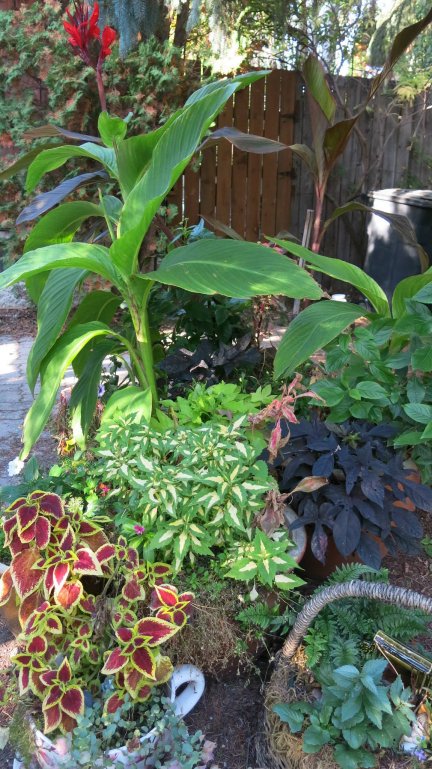 .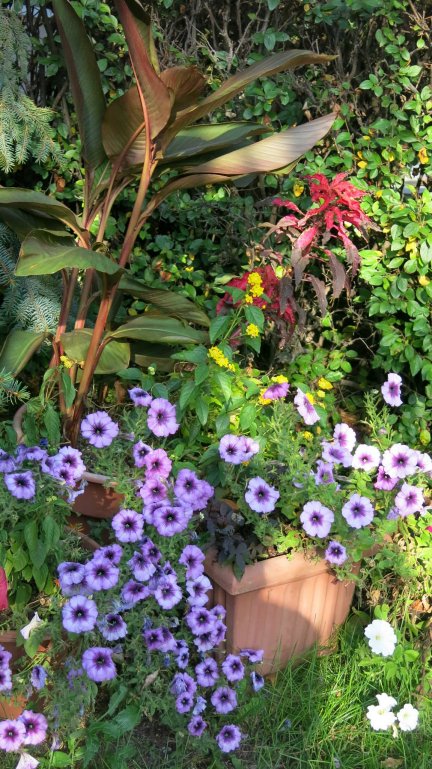 The grouping at the top of the landing.
The grouping by the hedge, still clinging to the last days of warm weather even with neglect.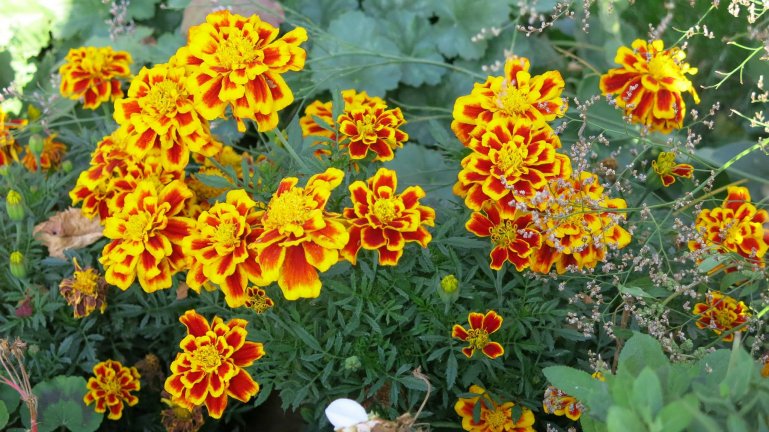 How can I possibly pull these out when they are still so pretty!?
I should remember to plant more of these as they last so long!


2014 CONTENTS





2014 COLLAGE CONTENTS
BACK TO SUE-ON'S FAMILY ODYSSEY
BILL AND SUE-ON HILLMAN ECLECTIC STUDIO
e-Mail: sueon@wcgwave.ca