Read more in our 2015 News Section

We're lucky to find a space in the packed parking lot
next to one of the B-17 support vehicles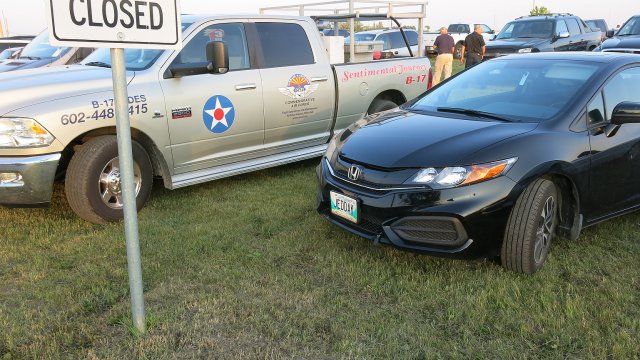 Entering the Cruise Night display area packed with vintage cars and trucks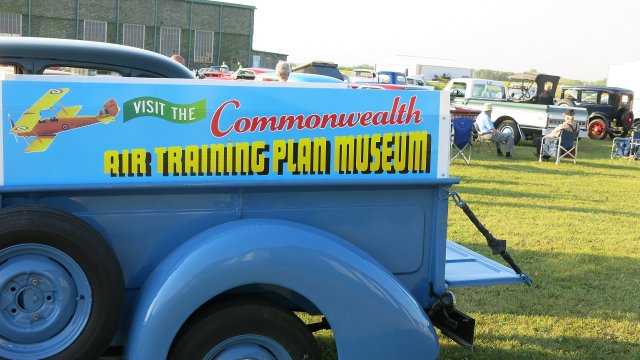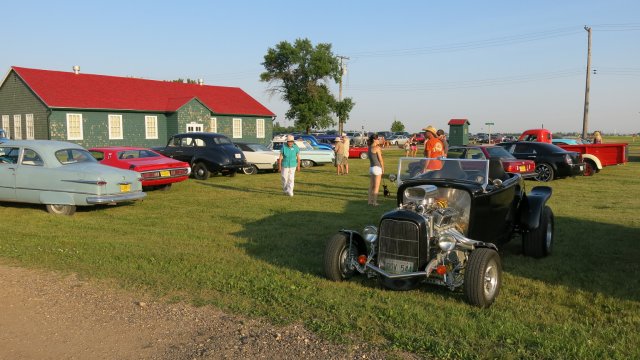 The first people we meet are Museum's Director, Stephen Hayter and Mrs. Hayter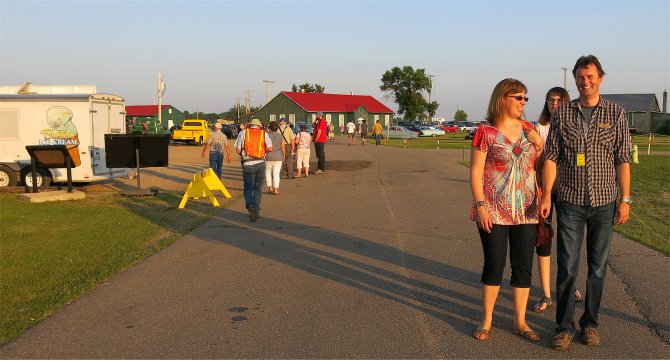 Part of the two-hour queue of classic cars
waiting to have a photo taken beside the Mitchell B-25 WWII Bomber



A QUICK TOUR THROUGH A SMALL PART OF THE AIR MUSEUM
The Construction Shop ~ Gift Counter ~
Main Hanger showing a few of the Vintage Aircraft that are on Display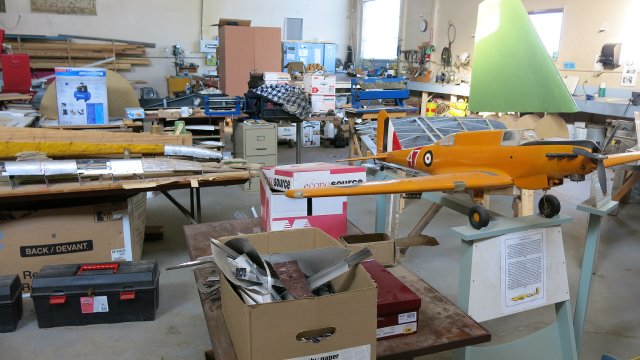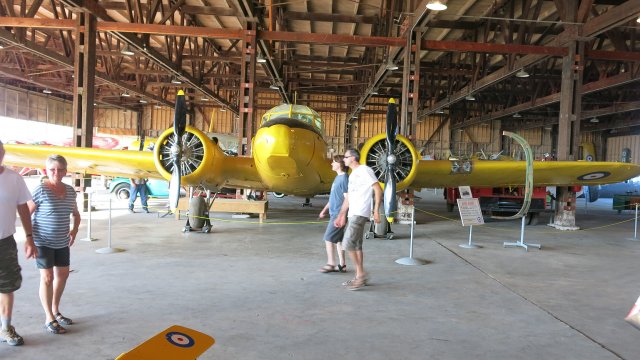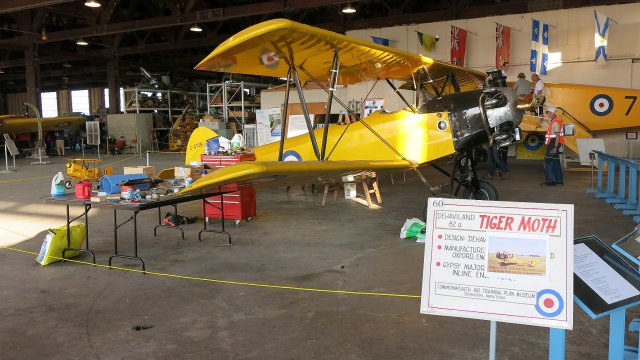 Hands-On Cockpit for Kids to Enjoy and the
Fund Raising Progress for the 1.25 Million Dollar RCAF WWII Memorial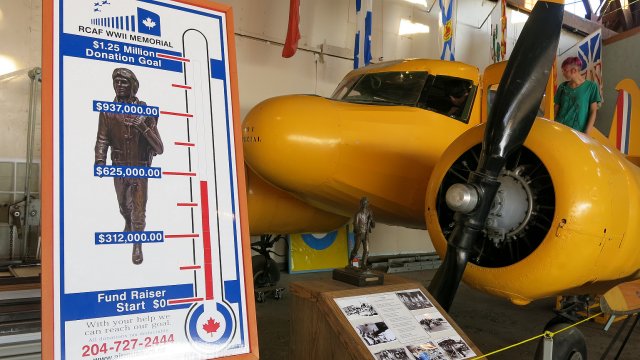 Commemorative Air Force Ticket Booth for
rides and tours of the B-17 and B-25 Bombers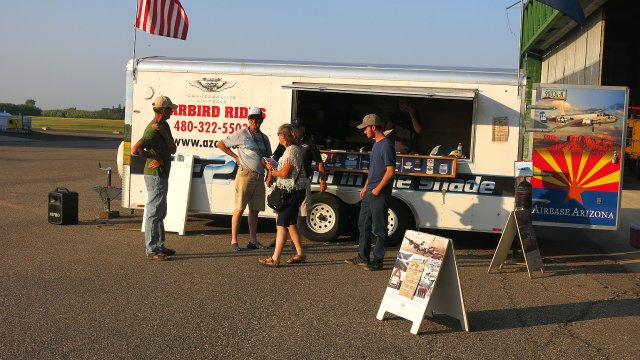 B-17 Flying Fortress Bomber: "Sentimental Journey"
and a constant line-up of people waiting to tour the craft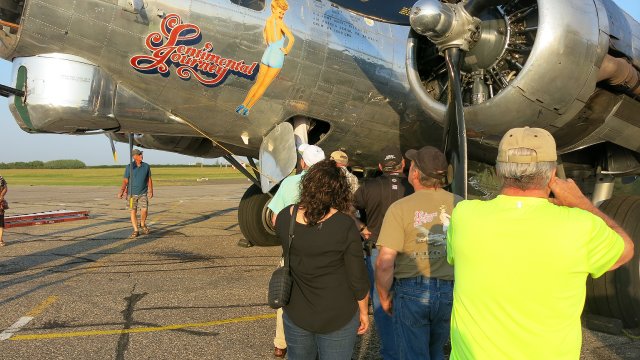 The Queue of Vintage Cars waiting to pose beside the B-25




The Mitchell B-25 with part of the 300' Memorial Wall and Airman Statue in the background




A few of the scores of vintage cars that had photos
taken beside the Mitchell "Maid in the Shade" aircraft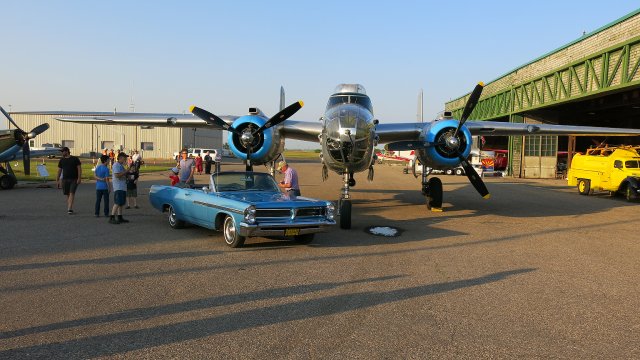 One of the event's chief organizers, John McNarry in his WWII ground crew coveralls
His is the last vintage auto of the evening to pose beside the B-25.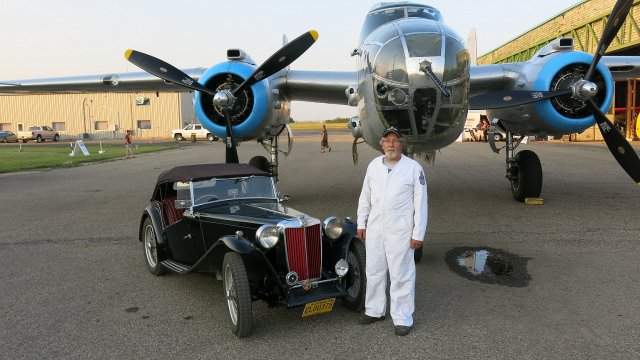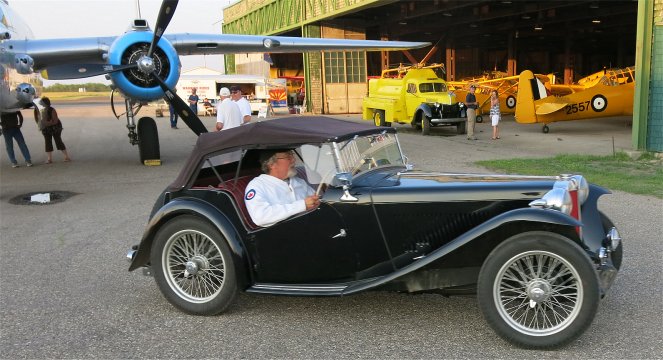 Final View as we leave the Museum's Cruise Night:
The Airman Statue overlooking the event with the B-17 and B-25 in the background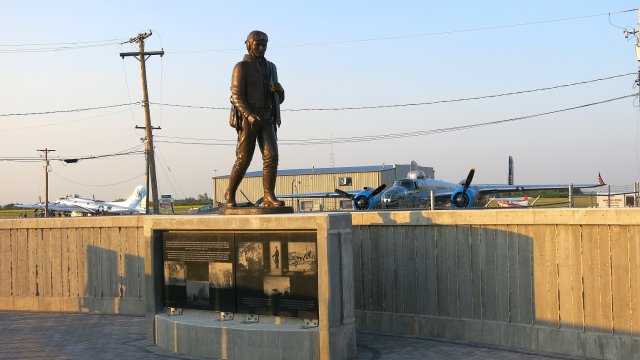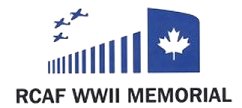 www.airmuseum.ca/memorial



FROM OUR AIR SHOW SITE
B-17 Sentimental Journey Flight I: Leaving Winnipeg
B-17 Sentimental Journey Flight II: Arriving in Brandon
B-17 WWII Miracle Flight
CATP Museum Cruise Night
CATP Museum Air Show in the Press
The CATP Museum Air Show:
WWII HISTORY TAKES FLIGHT
More Photos



BACK TO OUR MONTHLY MILITARY WEBZINE
CONTENTS PAGE
As You Were . . .

Photos and Web Design by Bill Hillman
Volunteer Editor and Webmaster: William G. Hillman
hillmans@westman.wave.ca
Copyright 2015