Bill Hillman's Monthly Military Tribute
AS YOU WERE . . .
WAR YEARS ECLECTICA
JOIN OUR FACEBOOK GROUP HERE

2015.10 Edition
Photos by Sue-On Hillman
Click for larger images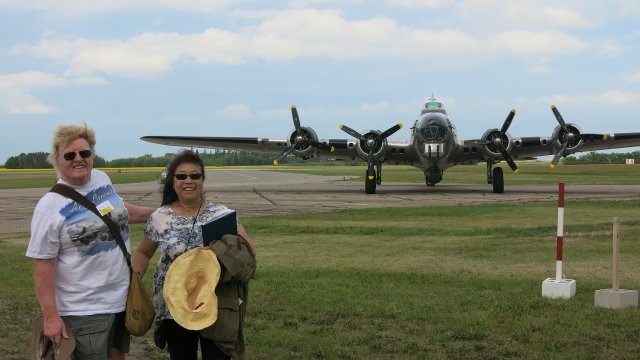 Bill and Sue-On Hillman preparing for the Air Show

| | |
| --- | --- |
| Part of the Air Show audience in the bleacher section watching the aerobatic display | Announcer Bill Hillman Welcomes the Crowd |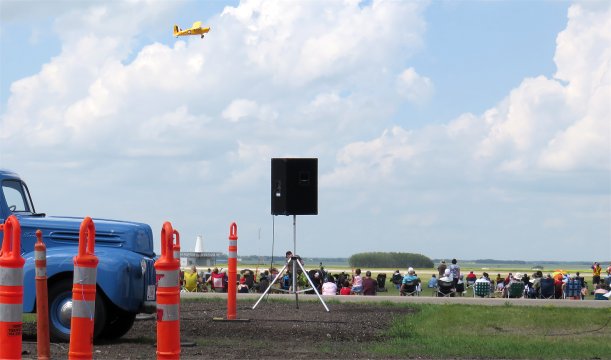 The vintage Stinson Aircraft flies over the crowd gathered by the runway

The Cornell - a WWII training aircraft - flies over the runway crowd and the vintage BCATP station truck

The two Harvard Trainers and the later post-war Trojan preparing for take-off

| | |
| --- | --- |
| The roar of the Harvard MK IIA thrills the crowd | Later model Harvard MK IV with D-Day markings |

| | |
| --- | --- |
| The USAF Trojan | The admiring crowd admires the many aircraft on display including the B-17 Mitchell bomber |

Stefan Trischuk's Thrilling Aerobatic Show in his Ultimate 10-150 Biplane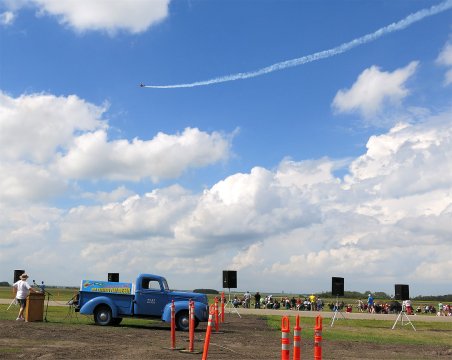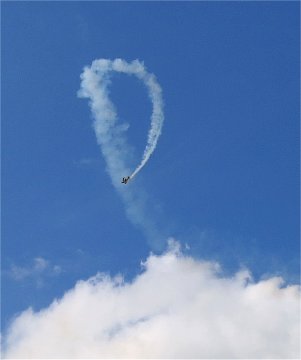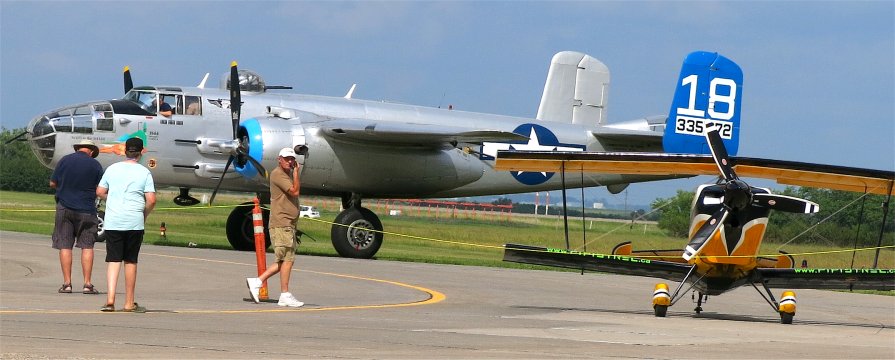 The B-25 and Kevin's Biplane between flights

The B-25 Mitchell Bomber puts on a show

One of many admirers of the B-17 Flying Fortress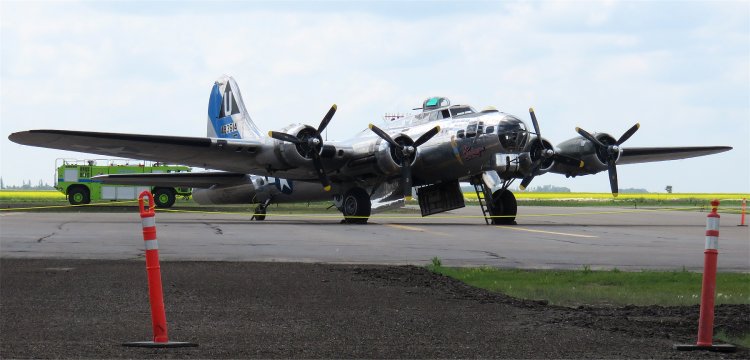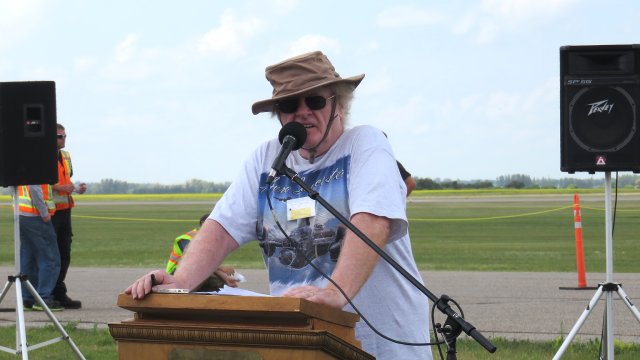 Announcer Bill Hillman thanks the crowd, pilots and crew, and the CATP Museum Volunteers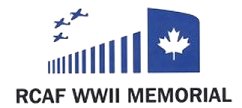 www.airmuseum.ca/memorial



FROM OUR AIR SHOW SITE
B-17 Sentimental Journey Flight I: Leaving Winnipeg
B-17 Sentimental Journey Flight II: Arriving in Brandon
B-17 WWII Miracle Flight
CATP Museum Cruise Night
CATP Museum Air Show in the Press
The CATP Museum Air Show:
WWII HISTORY TAKES FLIGHT
More Photos



BACK TO OUR MONTHLY MILITARY WEBZINE
CONTENTS PAGE
As You Were . . .

Photos and Web Design by Bill Hillman
Volunteer Editor and Webmaster: William G. Hillman
hillmans@westman.wave.ca
Copyright 2015