Bill Hillman's Monthly Military Tribute
AS YOU WERE . . .
WAR YEARS ECLECTICA
February 2020
2020.02 Edition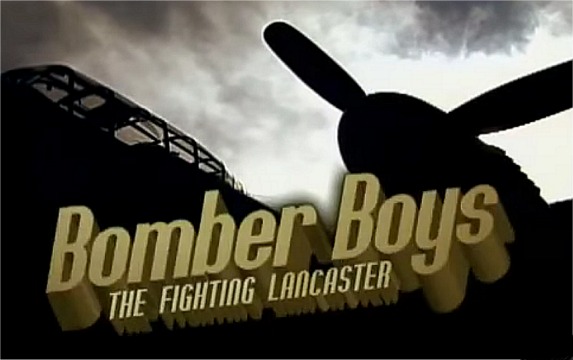 Brandon Man - Robin Hillman
Chosen for the BCATP Film Project

Click for full-size promo collage

I've created and maintained hundreds of military tribute Webpages since 1996. A major site that I've edited and hosted since 2000 has been that for the Commonwealth Air Training Plan Museum in Brandon.

In preparation for a 4-hour reality documentary on the training and exploits of the Commonwealth airmen and aircrews during WWII, Frantic Films phoned me to ask if I knew of relatives of RCAF members who had gone through the BCATP and WWII experiences. They were looking for a young man of recruitment age to appear in their documentary along with other descendents of a bomber crew.

I mentioned that I had three uncles who had lost their lives overseas in bomber crashes in Germany, Italy and England and we had two sons in their twenties. They were very interested in our younger son Robin, who was closest to the age they required. Before long the film crew came to our Brandon home and also to Brandon University where I worked and from where Robin had just graduated.

Next, they filmed him in "basic training" on a former BCATP base in Ontario. Cameras recorded the bomber-crew-to-be in classrooms, shooting ranges, hangars, barracks, canteens, and flying in a Tiger Moth and Lancaster. The easiest part for Robin was the drill training since he had spent many years as an Air Cadet.

After this "reality" training they flew the crew to England and Europe for further filming as they visited military locations, veterans, and grave sites. They even filmed Robin kneeling by the monument at his uncle Bill's crash site.

It was a great adventure for our son and he had many memorable experiences to share with us. We've viewed the videos many times and I did a series of screen captures that I thought might be of interest to our readers.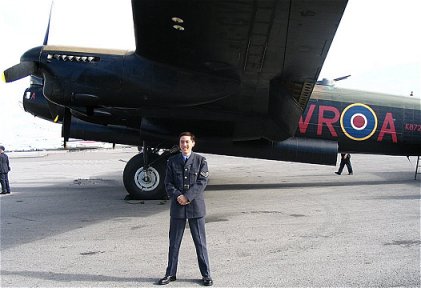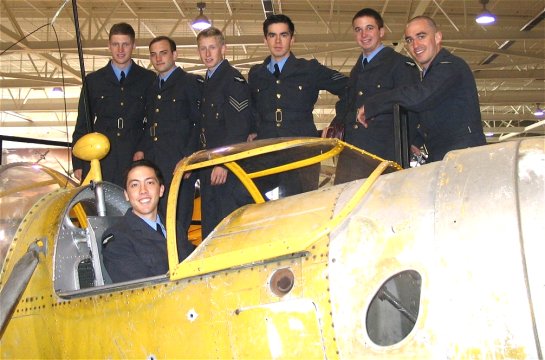 .
More about the Bomber Boys project at:


EPISODE 1: THE LUCKY H
Seven young volunteers from the U.S., UK Australia and Canada make up 'Baker Flight."
All are descendents of Second World War flight crews, ready to test themselves
against the original training regime of the British Commonwealth Air Training Plan.
Watch on YouTube:
https://youtu.be/aBrqKhbuOsM


ROBIN HILLMAN SCREEN CAPTURES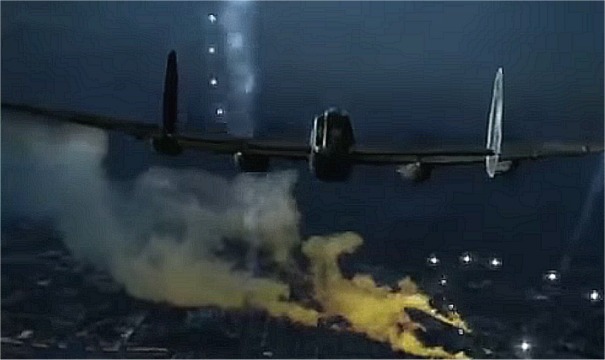 Episode 1: Arrival ~ Reveille in Civies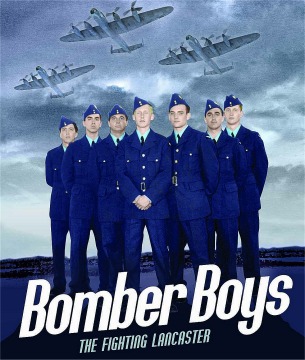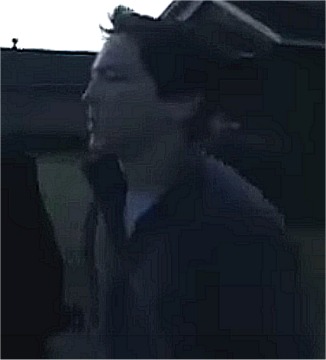 Regulation Haircut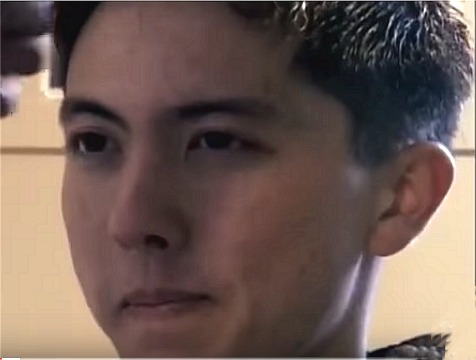 New Uniform and Drill Manual ~ Tour of the Base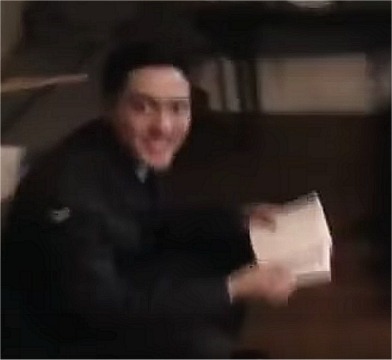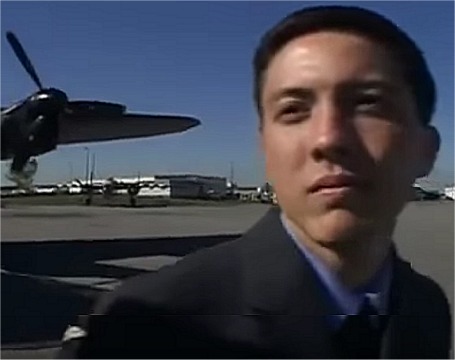 Robin and Photo of Uncle William Campbell: WWII Lancaster Pilot: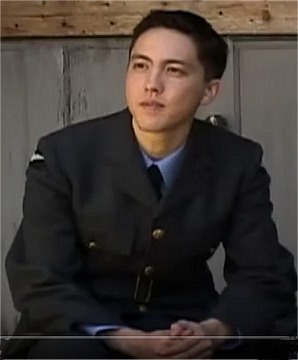 Daily Classroom Instruction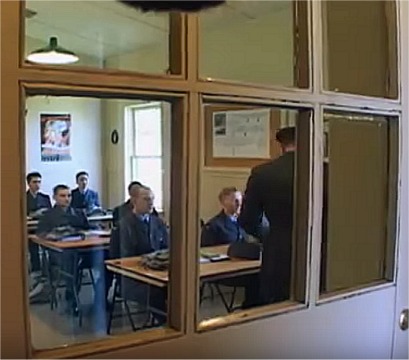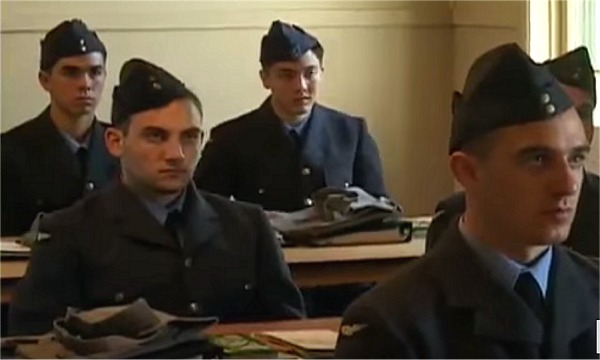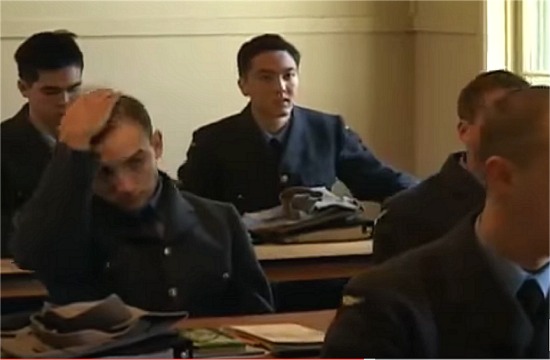 .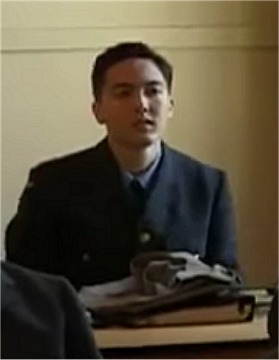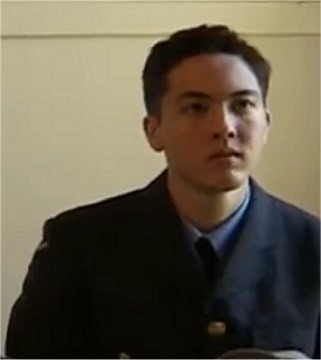 .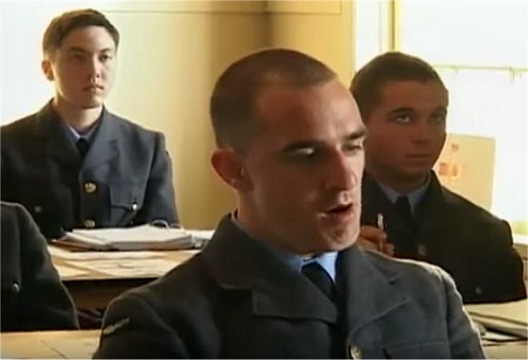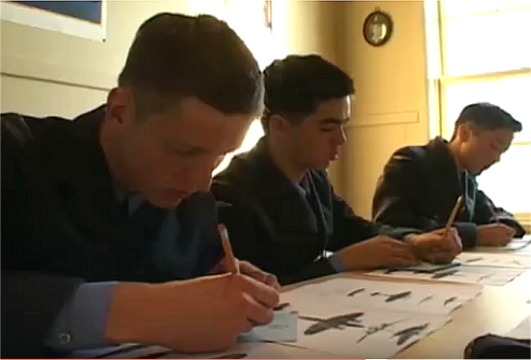 Mess Time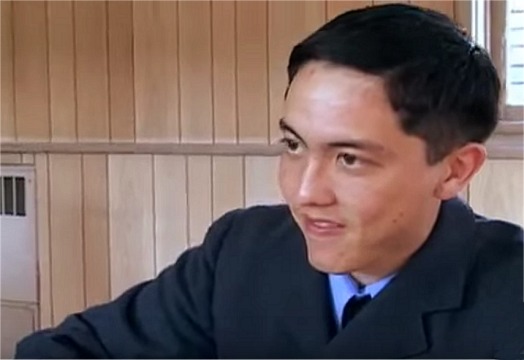 Viewing Instructional Films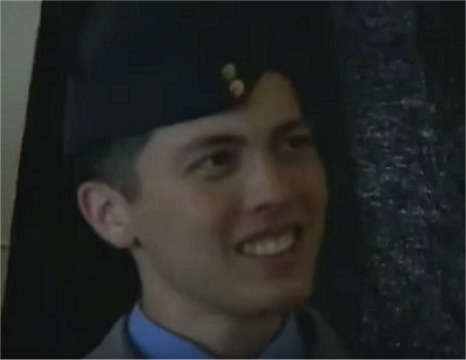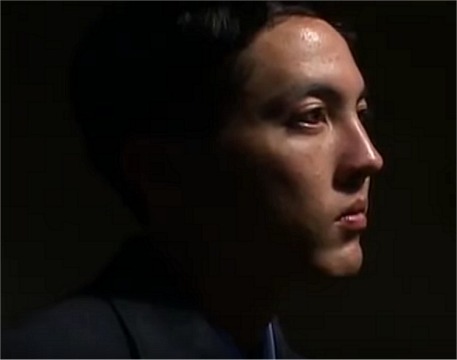 Drill Time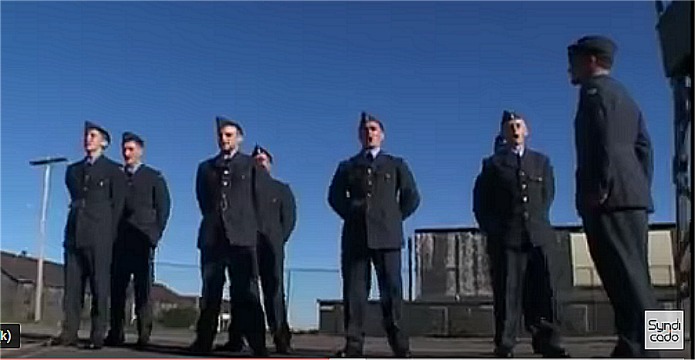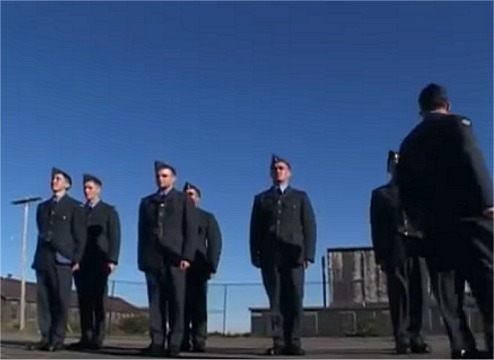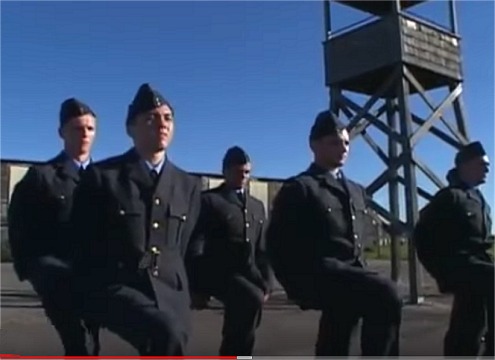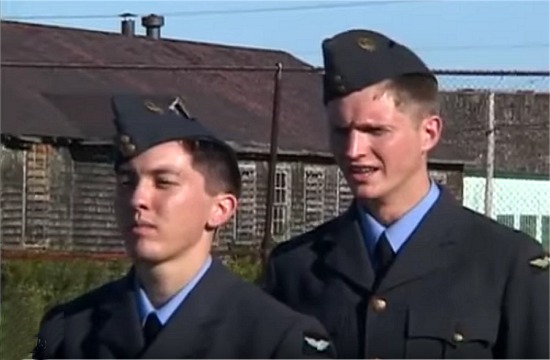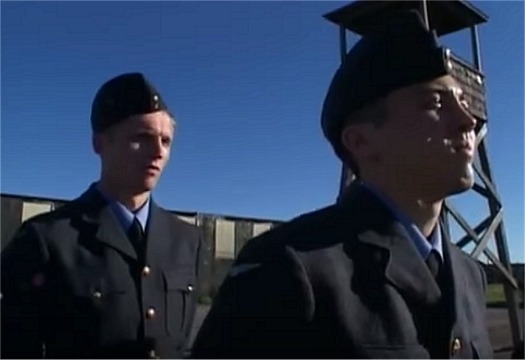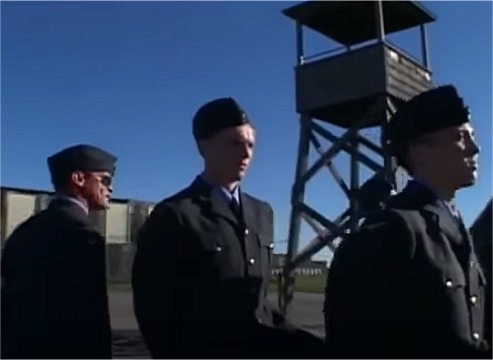 End of Day Inspection
Boot Polishing ~ Ironing of Uniform ~ Preparing for Bedtime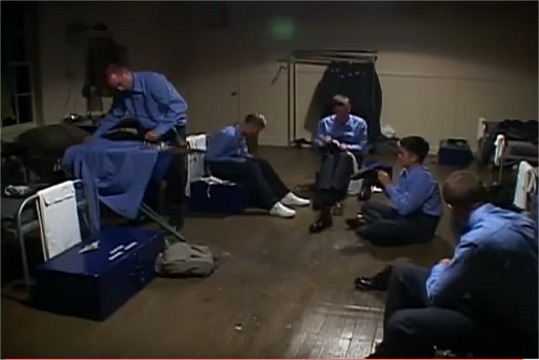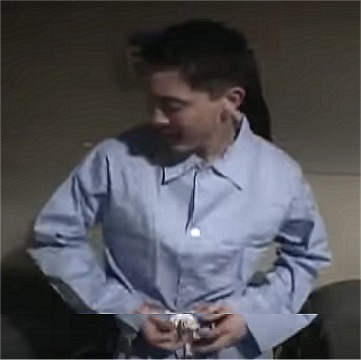 Film Credits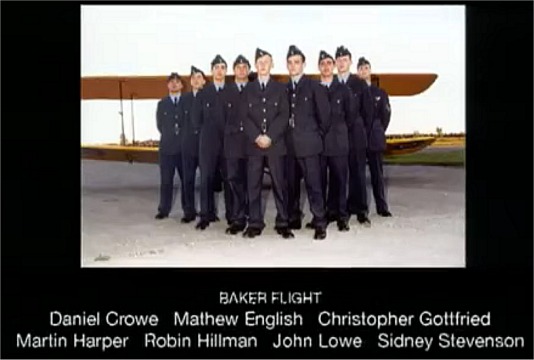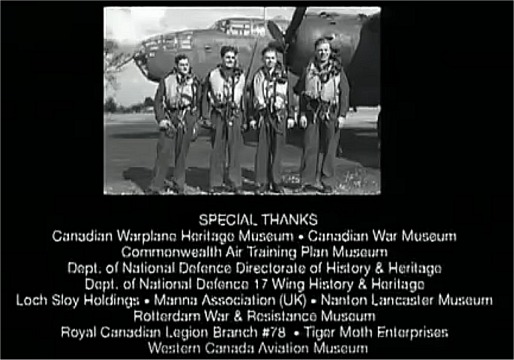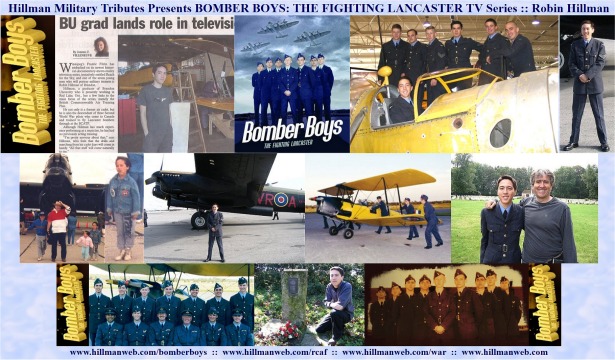 Click for full-size promo collage
REFERENCES



BOMBER BOYS
Part I: Overview | Part II: Brandon Sun | Part III: News Story | Part IV: Photos
Part V: Episode 1 Video and Screen Captures
Watch all four of the 1-hour long episodes on YouTube
LUCKY H
https://youtu.be/aBrqKhbuOsM
BAKER FLIGHT
https://youtu.be/F7Ained1GCE
COMBAT
https://youtu.be/jdmsY_4cb4I
REUNION
https://youtu.be/qz_c4MjRGSA
"Bomber Boys -The Fighting Lancaster" now on Amazon Prime
(4 x 1-hour documentary)
http://franticfilms.com/bomber-boys-the-fighting-lancaster/
MORE REFERENCES



www.hillmanweb.com
www.hillmanweb.com/rcaf
www.airmuseum.ca
www.hillmanweb.com/rcaf/bomberboys
www.hillmanweb.com/war
www.hillmanweb.com/war/asyouwere


BACK TO OUR MONTHLY MILITARY WEBZINE
CONTENTS PAGE
As You Were . . .
Our Military Tribute Sites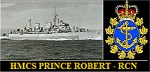 .

Photos and Web Design by Bill Hillman
Volunteer Editor and Webmaster: William G. Hillman
hillmans@westman.wave.ca
Copyright 2020