Bill Hillman's Monthly Military Tribute
AS YOU WERE . . .
WAR YEARS ECLECTICA :: JANUARY 2021
2021.01 Edition

BCATP STATION MAGAZINES

Brandon Manning Depot - AIRMAN'S POST Releases
READ 25 OF THESE MANITOBA STATION MAGAZINES HERE

No. 2 Manning Depot Brandon
Since 2009 and 2010 we have featured 19 AIRMAN'S POST issues on our site.
In this January Edition I've listed the months and PDF links to those in our Air Museum archive.
Following this list I've added six issues of Aer-Log from 12 S.F.T.S. Brandon
OUR LIST OF AVAILABLE AIRMAN'S POST ISSUES
Click to read the entire issues
---
December 1940
---
1941 CONTENTS:
Airman's Post from No. 2 Manning Depot ~ Brandon, MB
January 1941
February and March, 1941: Unavailable
April 1941
May 1941
June 1941
July - December 1941: Unavailable
---
1942 CONTENTS:
Airman's Post from No. 2 Manning Depot ~ Brandon, MB
January and February 1942: Unavailable
March 1942
April 1942
May 1942
June 1942
July 1942
August 1942
September 1942
October 1942
November 1942
December 1942
---
1943 CONTENTS:
Airman's Post from No. 2 Manning Depot ~ Brandon, MB
January 1943
February 1943
March 1943
April 1943
---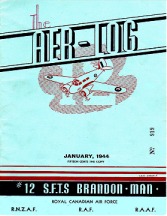 1944 CONTENTS
Aer-Log from 12 S.F.T.S. Brandon
AER-LOG JANUARY 1944
AER-LOG FEBRUARY 1944
AER-LOG MARCH 1944
AER-LOG APRIL 1944
AER-LOG MAY 1944
AER-LOG JUNE 1944


READ OUR ENTIRE BCATP STATION MAGAZINES ARCHIVE
ROOM 2009
www.airmuseum.ca/reprints/2009/
and
ROOM 2010
www.airmuseum.ca/reprints/


---
Our reader, Alan Soderstrom is very interested in the scores of Station Magazines we've featured.

Alan has been searching for BCATP Station Magazines relevant to the time and stations for when his uncle Clarence Soderstrom trained in BCATP from September 1942 through September 1943

His uncle Clarence lived in Winnipeg area when enlisted and went on to train at: Brandon, March 1943 ~ Winnipeg Repair Depot, May 1943 #23 P.A.E.D. ~ U of Toronto, May 43, M.P.O. 303, Trenton including #2 AGGTS. ~ #3 B&G Macdonald Manitoba, August 43 and Finally 1Y Halifax October 1943.

He requests that anyone who may have zines from those stations to share them with him.

Remembering Flying Officer Walter Czuboka RCAF
I am summarizing important people and events in my life. ~ Michael Czuboka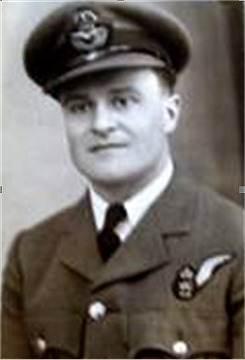 My late brother Flying Officer Walter Czuboka completed 52 missions hunting German Nazi submarines during WWII. He trained in the British Commonwealth Air Training Plan, but not in Rivers or Brandon, his home towns. He learned the Morse Code and how to operate radar. He married British Airwoman Mabel Dewin, and they had three children: Frank, Susan and Shirley, all of whom lived in Rivers, Manitoba, and then in British Columbia in the Okanagan Valley and on Vancouver Island.
Walter worked as a department store manager during his civilian years. He spoke only Ukrainian until he started school in Grade 1. He was very talented academically and was skipped two grades in school by his teachers. He completed Grade 12 with honours. In those days fewer people finished high school because of the Great Depression in the economy. He stood 10th in his RCAF training class of 200 and was immediately given a commission.
Born: June 13th 1917 Brandon, Manitoba
Died March 9th 2007, Victoria, BC
Service Number: 290444
Age at death 89

BACK TO OUR MONTHLY MILITARY WEBZINE
CONTENTS PAGE
As You Were . . .
Photos and Web Design by Bill Hillman
Editor and Webmaster: William G. Hillman
hillmans@westman.wave.ca
Copyright 2021