BILL HILLMAN'S
RARE HISTORIC CARTOONS: CATEGORY 107
Editorial Cartoons from the International Media
www.hillmanweb.com/archive/rare/107.html
CORONAVIRUS CHAOS III
Coronaryvirus
Fact-checker counts 16K false, misleading claims by Trump in three years ~ THEHILL.COM
Donald Trump is the very worst person to handle the coronavirus crisis ~ TheGuardian.com
Survey: White Evangelicals See Trump As 'Honest' And 'Morally Upstanding' ~ NPR.com
TV Late Night Comments After Trump's Coronavirus News Conference~ NY Times
* Trump is saying that he doesn't want the passengers off the ship, because their illness might make him look bad.
* Trump claimed he had such a good handle on the coronavirus that, instead of running for president,
he could have been a "supergenius" like his uncle, John Trump, who was a professor at M.I.T.
"By the way, I'm not sure Trump has a natural ability for science,
especially considering that he thinks scientific knowledge can be passed down through his uncle"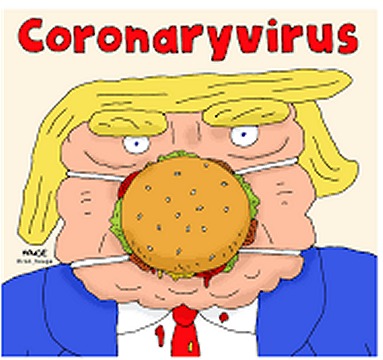 .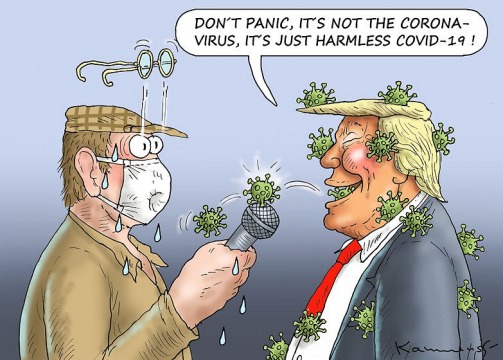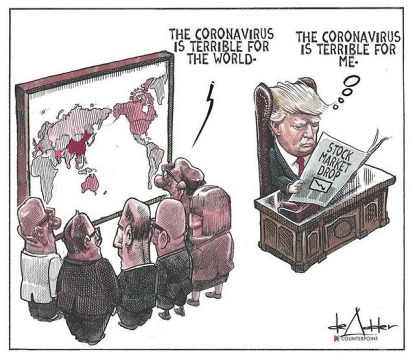 .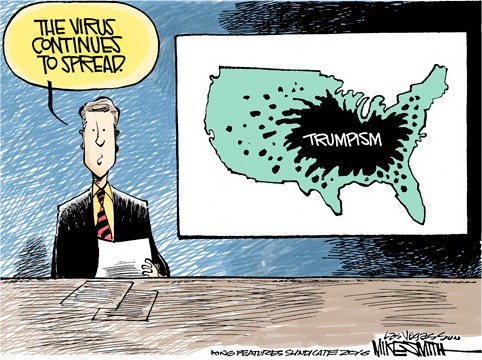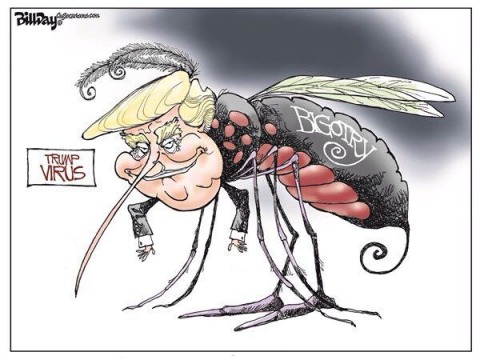 .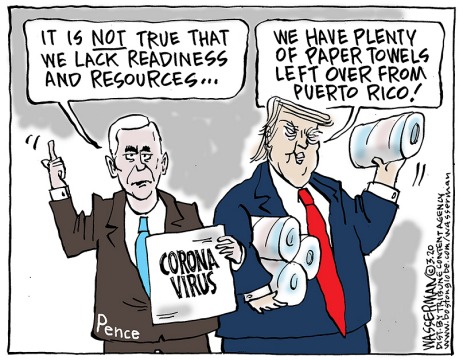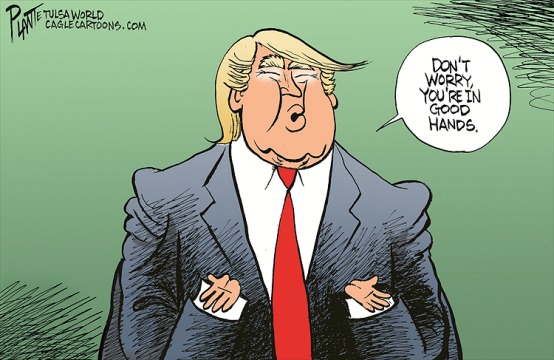 .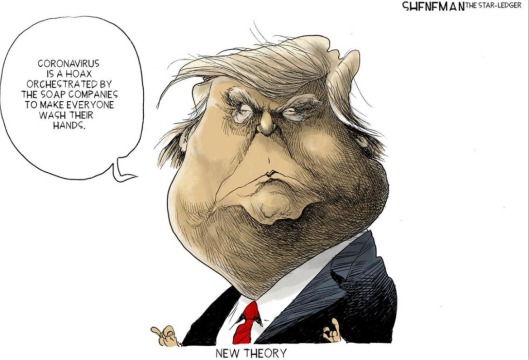 .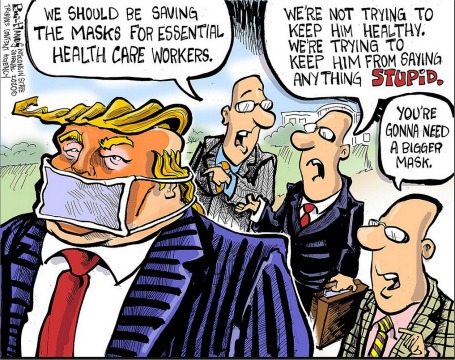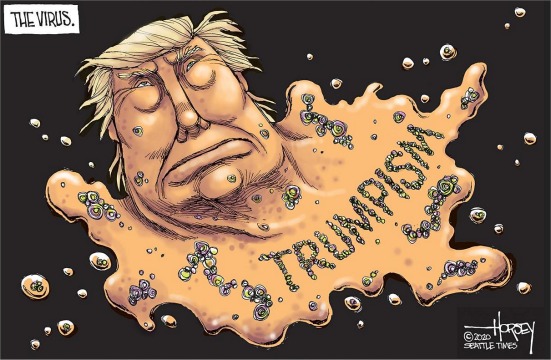 .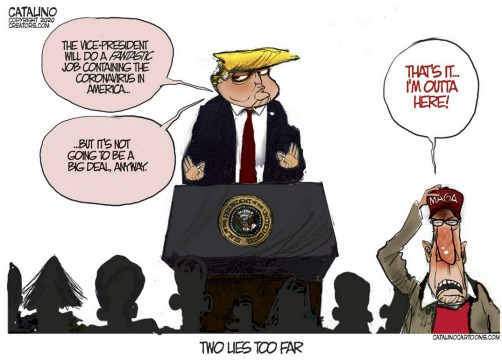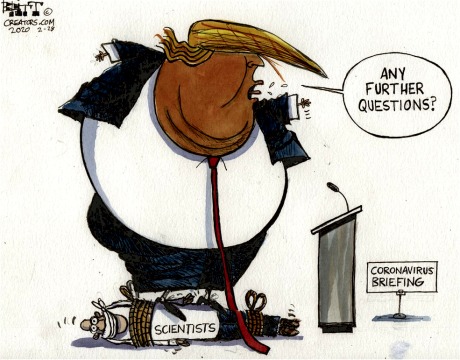 .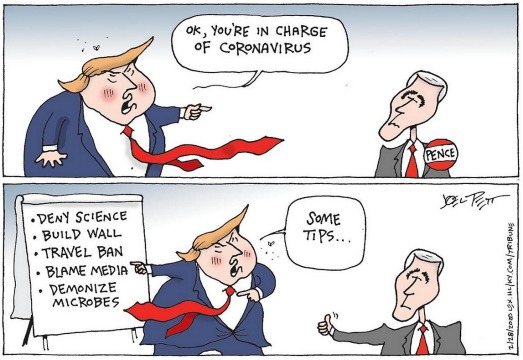 .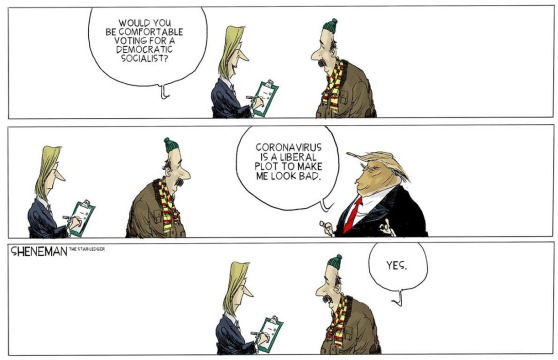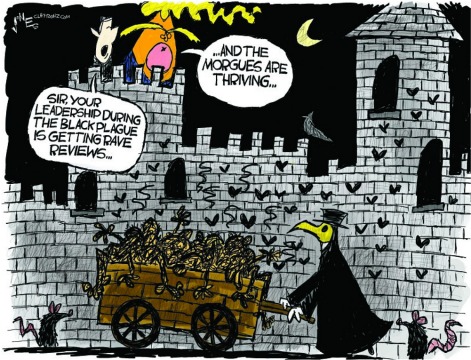 .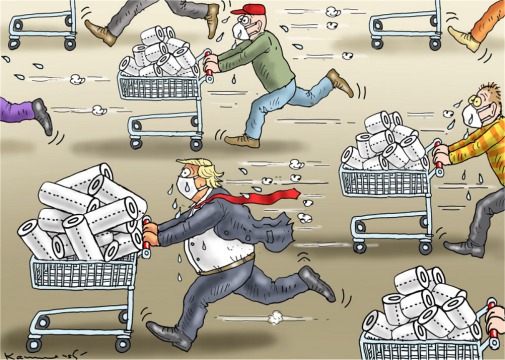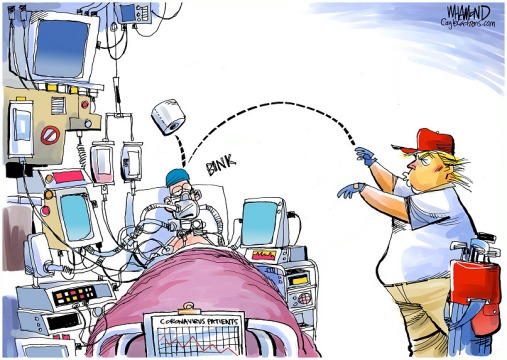 .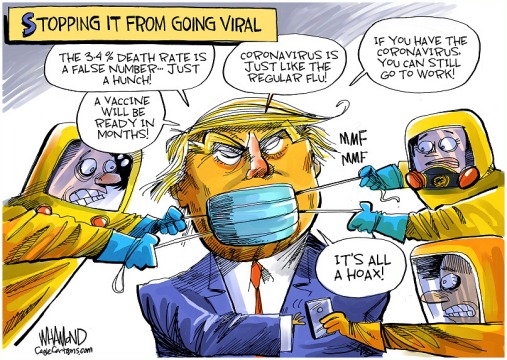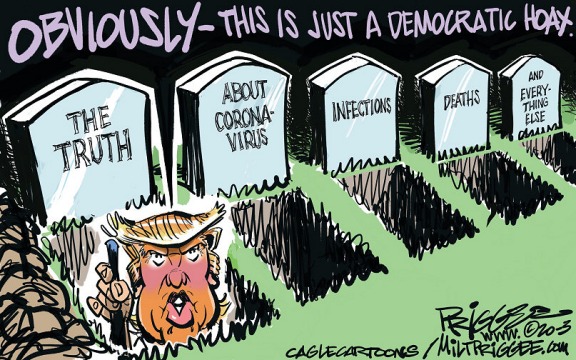 .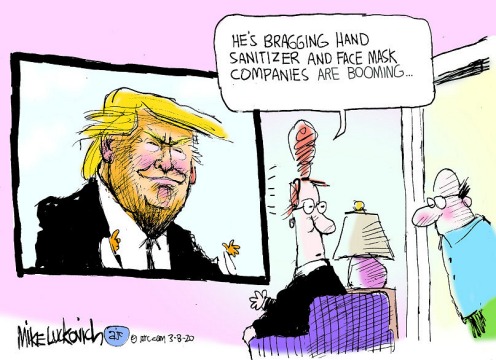 .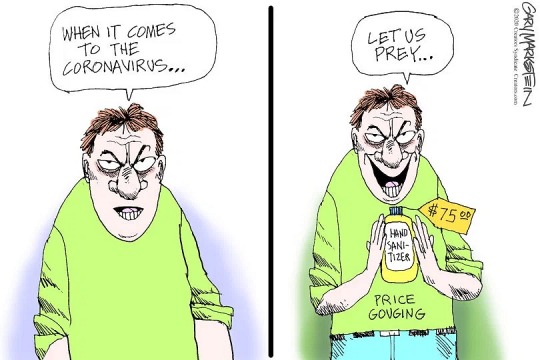 .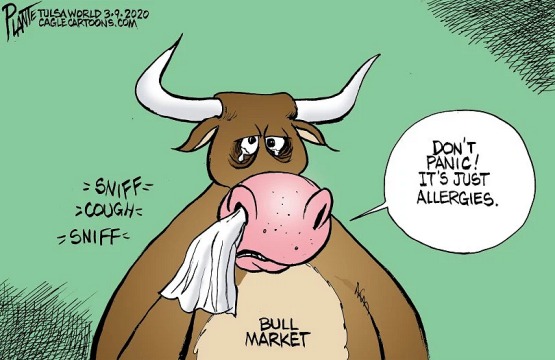 .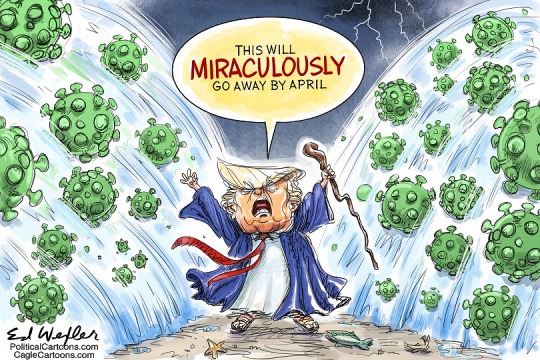 .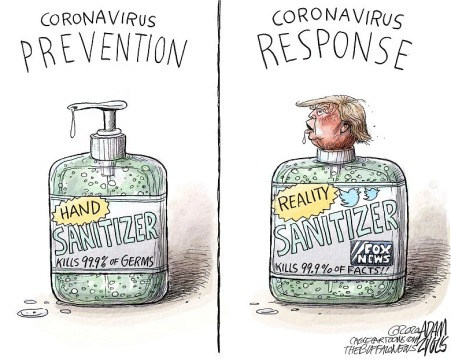 .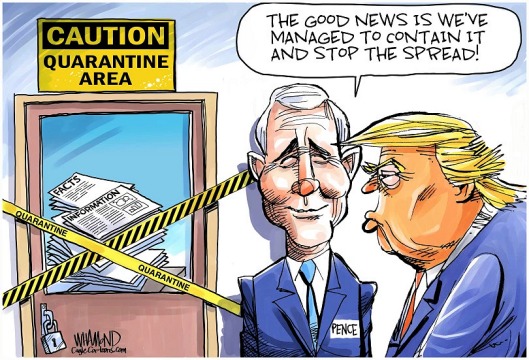 Click for full-size promo collages





BACK TO MOGA DOSSIER COVER PAGE