BILL HILLMAN'S
RARE HISTORIC CARTOONS: CATEGORY 143
Editorial Cartoons from the International Media
www.hillmanweb.com/archive/rare/143.html
AGENT ORANGE: UNDERCOVER FILES XXVIII

EL-VIRAL
"My heart's on fire from el-viral"
oom poppa omm poppa mow mow
Apologies to the Oak Ridge Boys

President Donald Trump poses in the Oval Office with Goya products ~ Donald Trump/Instagram
It seems there is no better time than right now — four months into the novel coronavirus pandemic, with more than 130,000 people dead in the U.S. — for the Trump White House to talk about beans.
A day after daughter and senior adviser Ivanka Trump made an endorsement of the Hispanic food company Goya, President Donald Trump posted an Instagram photo of him smiling with both thumbs up in the Oval Office with a display of Goya products lined up in front of him. ~ people.com

Trumps approval rating on the economy tanks in new quinnipiac poll ~ cnbc.com
Trump's incoherent Rose Garden press conference ~ politicus usa.com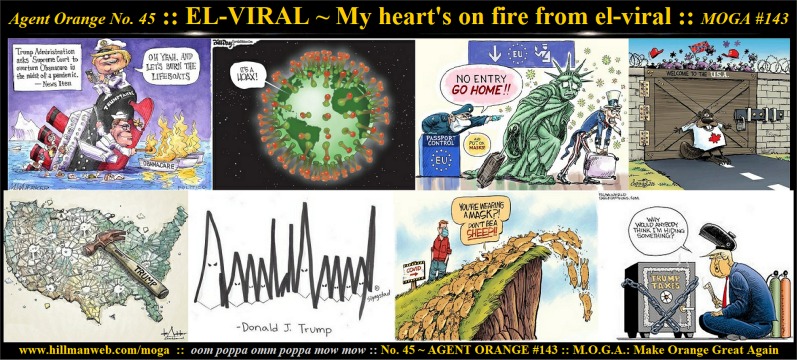 Click for full-size splash bar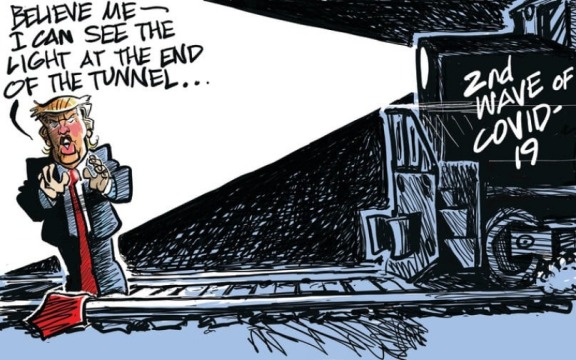 .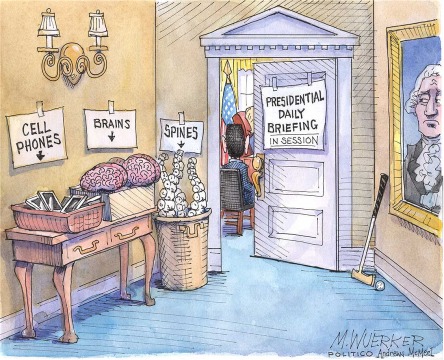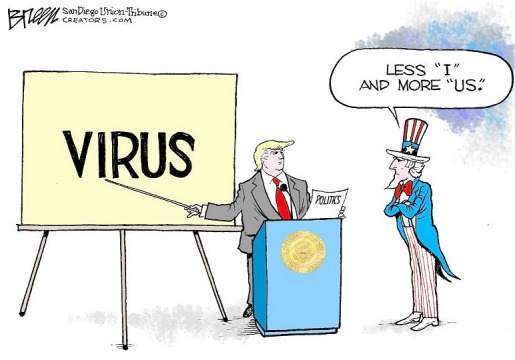 .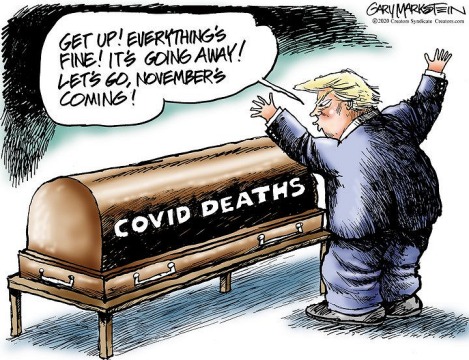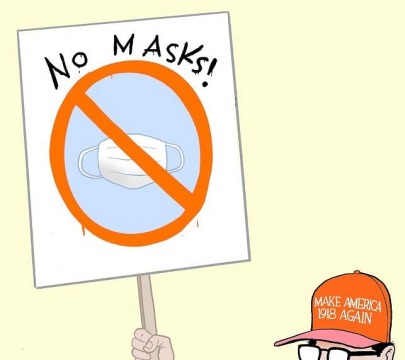 .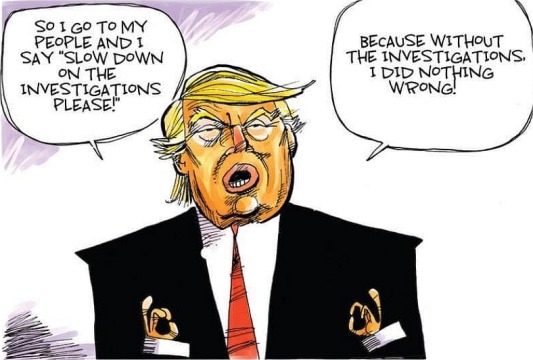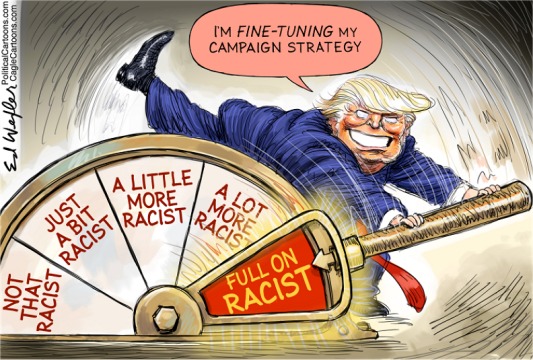 .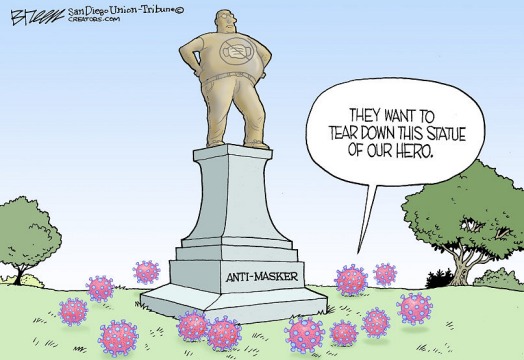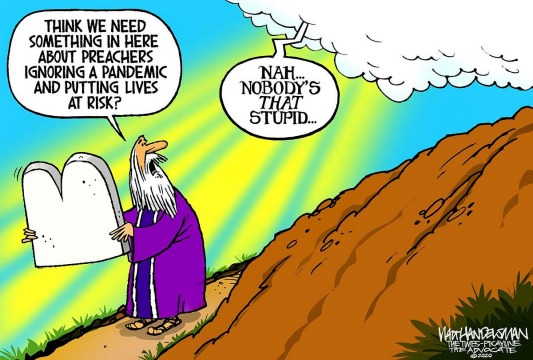 .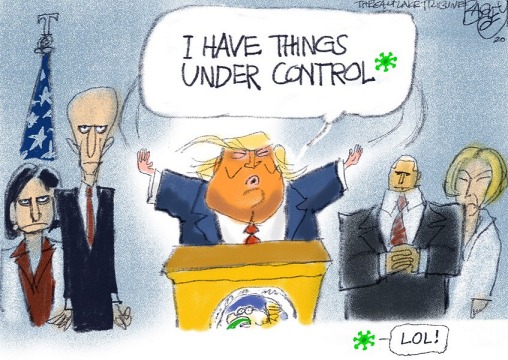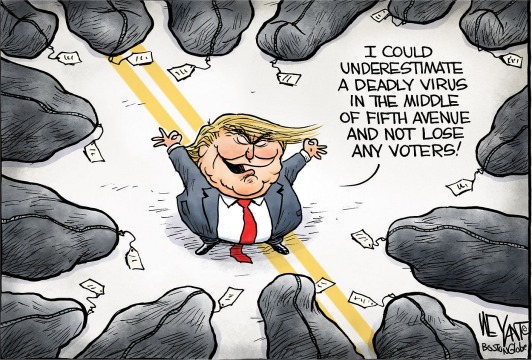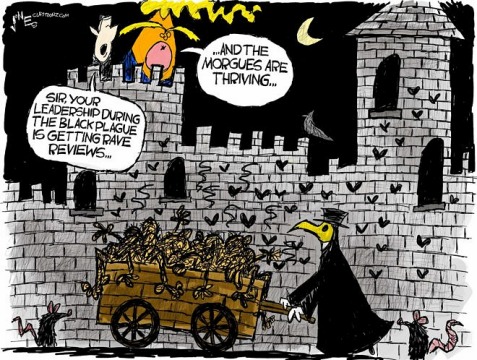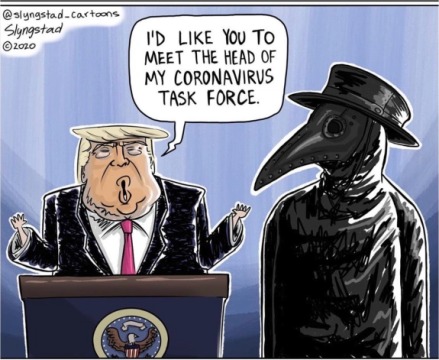 .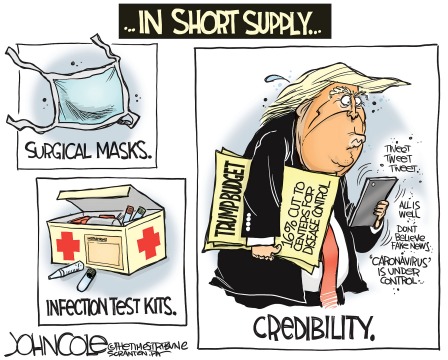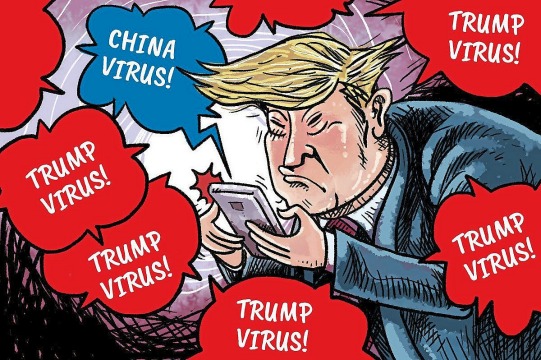 .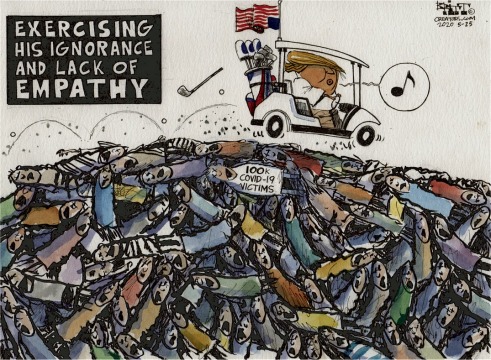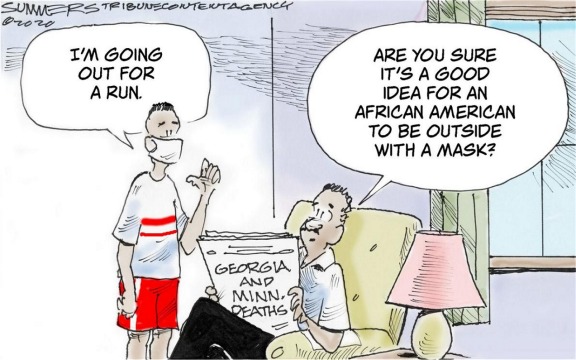 .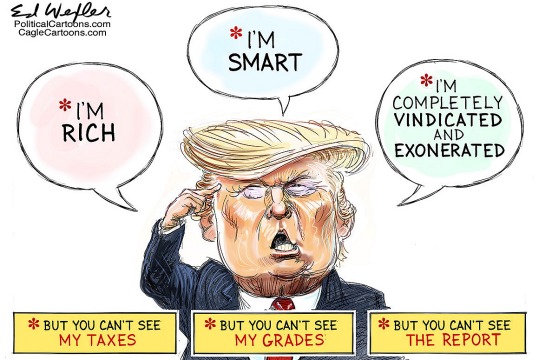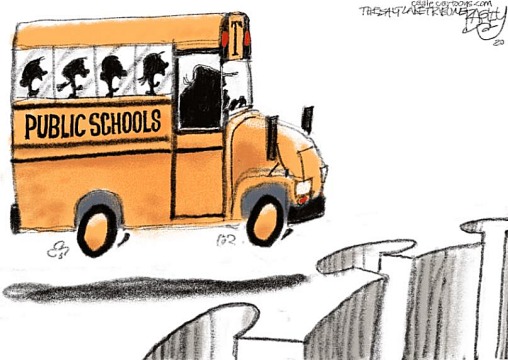 .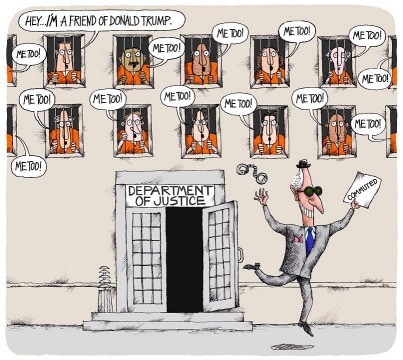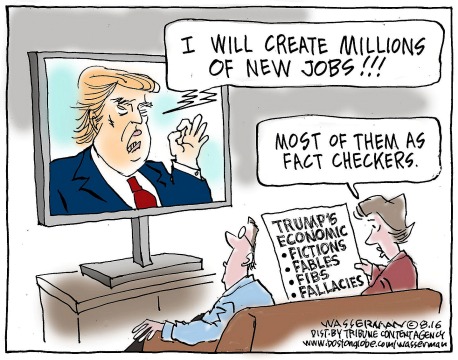 .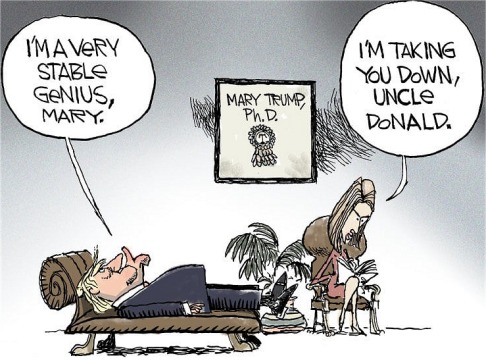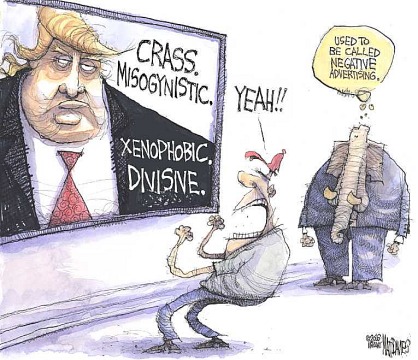 .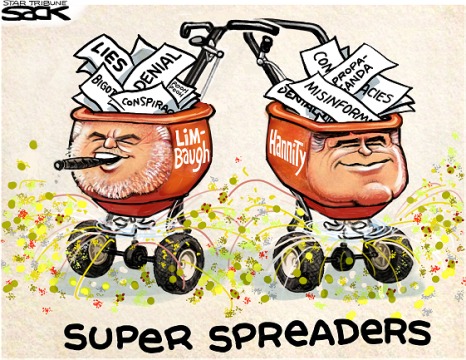 .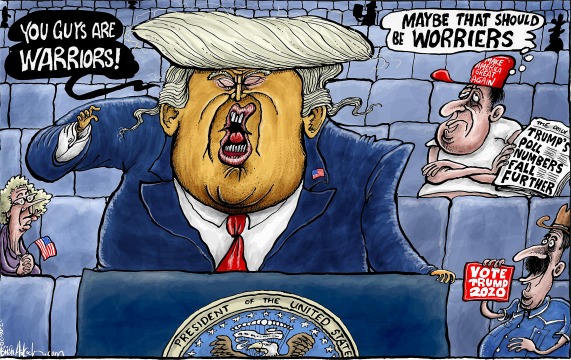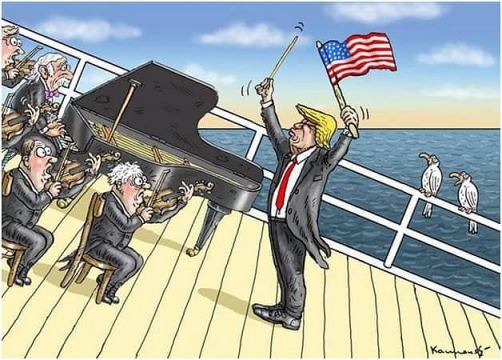 "There isn't any iceberg. There was an iceberg but it's in a totally different ocean. The iceberg is in this ocean but it will melt very soon. There is an iceberg but we didn't hit the iceberg. We hit the iceberg, but the damage will be repaired very shortly. The iceberg is a Chinese iceberg. We are taking on water but every passenger who wants a lifeboat can get a lifeboat, and they are beautiful lifeboats. Look, passengers need to ask nicely for the lifeboats if they want them. We don't have any lifeboats, we're not lifeboat distributors. Passengers should have planned for icebergs and brought their own lifeboats. I really don't think we need that many lifeboats. We have lifeboats and they're supposed to be our lifeboats, not the passengers' lifeboats. The lifeboats were left on shore by the last captain of this ship. Nobody could have foreseen the iceberg." ~ Alan Fairweather




BACK TO MOGA DOSSIER COVER PAGE