BILL HILLMAN'S
RARE HISTORIC CARTOONS: UNDERCOVER FILES 180
Editorial Cartoons from the International Media
www.hillmanweb.com/archive/rare/180.html
AGENT ORANGE No. 45: LICENCE TO SHILL

"I DUN NEED NO STINKIN' MASK"
Obviously not strong advocates for "pro-life"

Republicans, it's time to choose between autocracy and a republic ~ Washington Post
"If we take the backlash as baseline data around how much mistrust is out there,
we have reason to be concerned about how a vaccine will be taken up by the public," ~ CMajNews
Trump's anti-mask rhetoric and stubborn stand led to his downfall
President Donald Trump, alas, has no one but himself to blame for contracting the coronavirus. ~ Irish Central
Donald Trump's latest attack on mask-wearing may be his worst yet ~ CNN
Donald Trump's hundreds of nicknames he has used to criticize and
insult the media figures, politicians, and foreign leaders he dislikes. ~ Wikipedia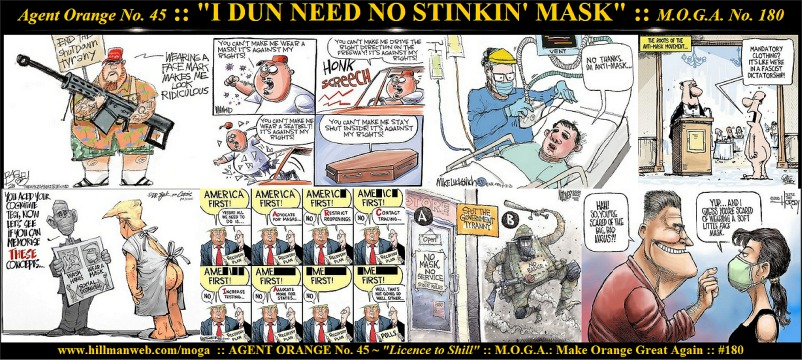 Click for full-size splash bar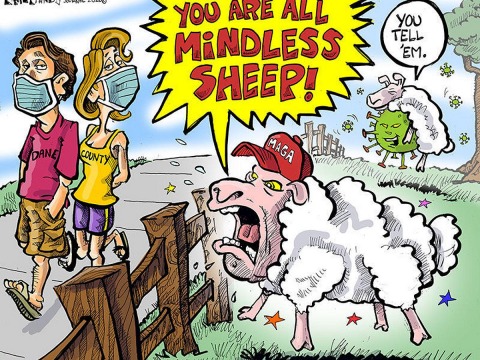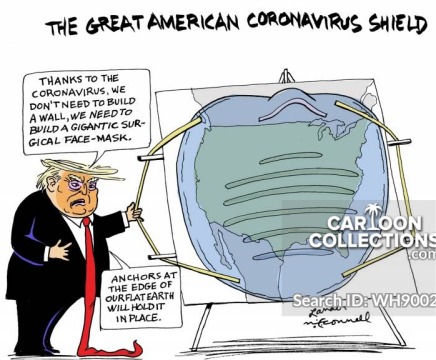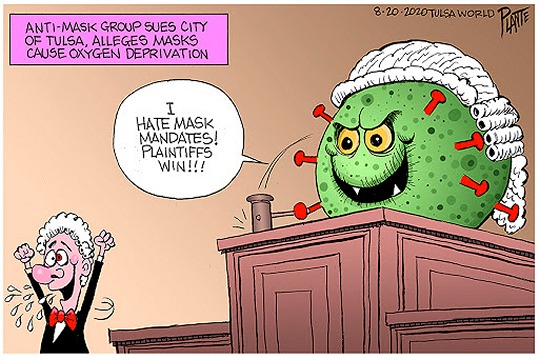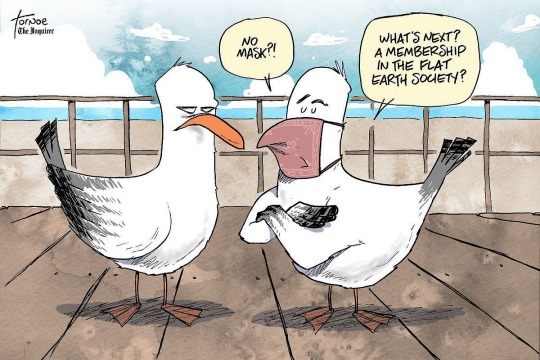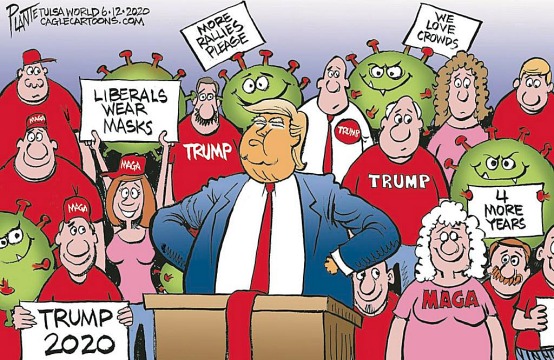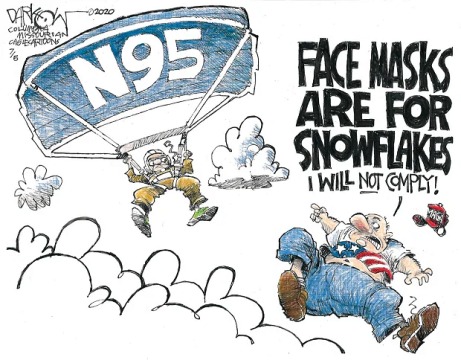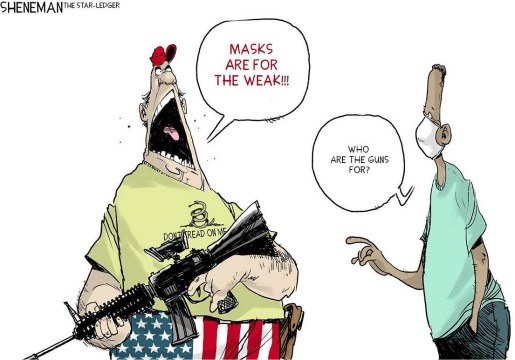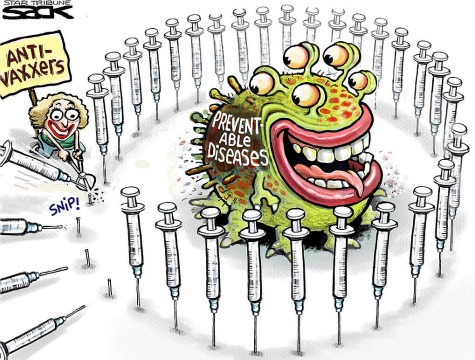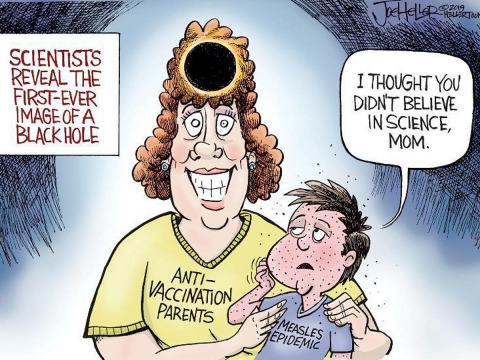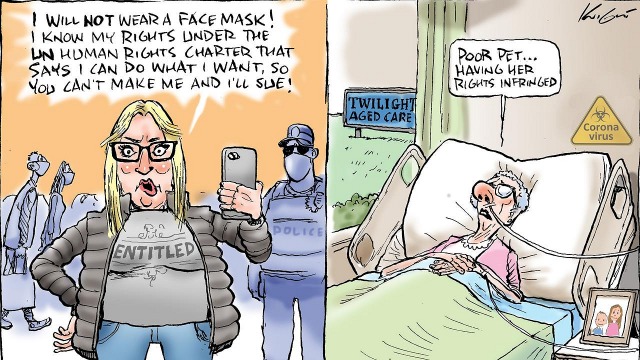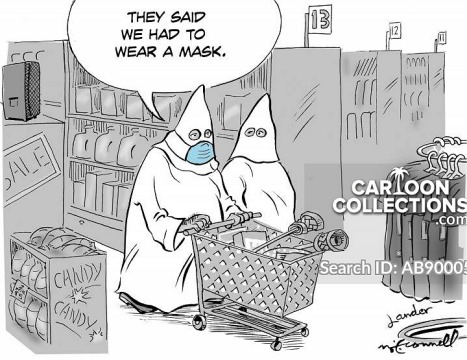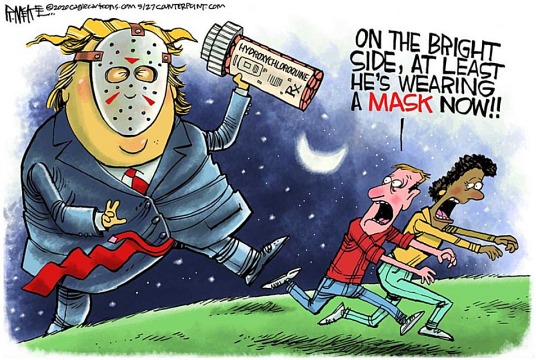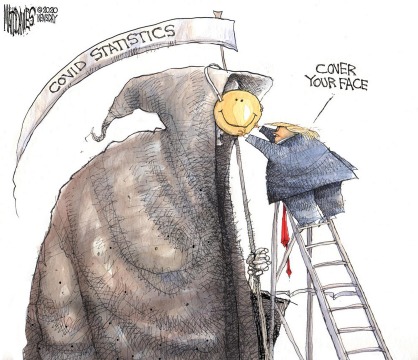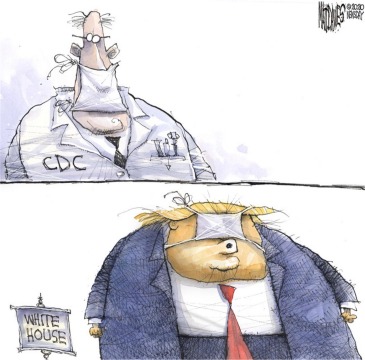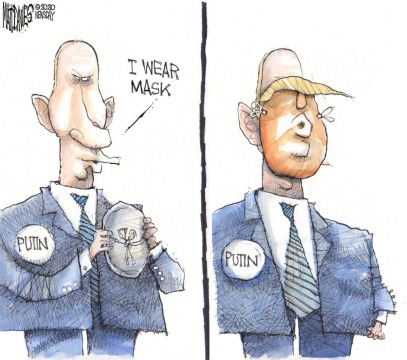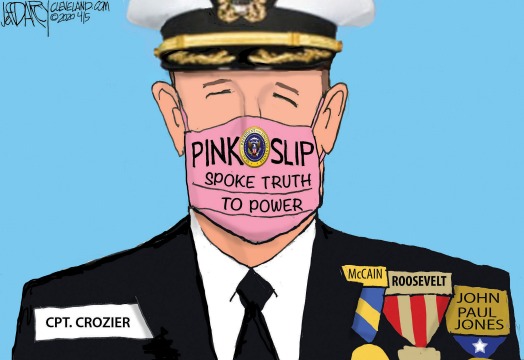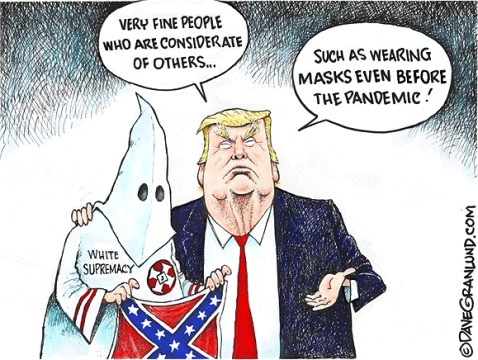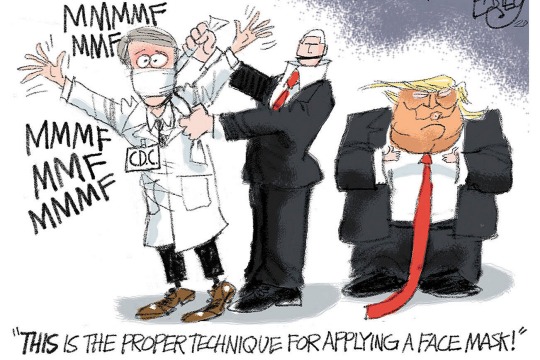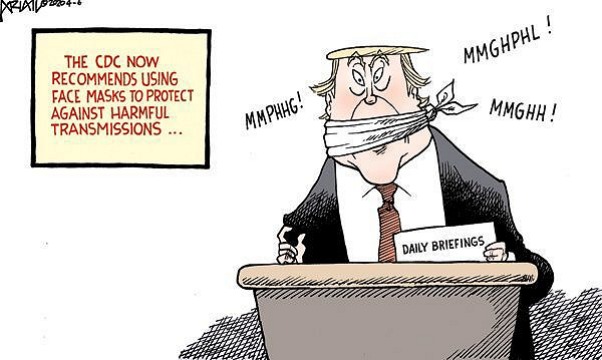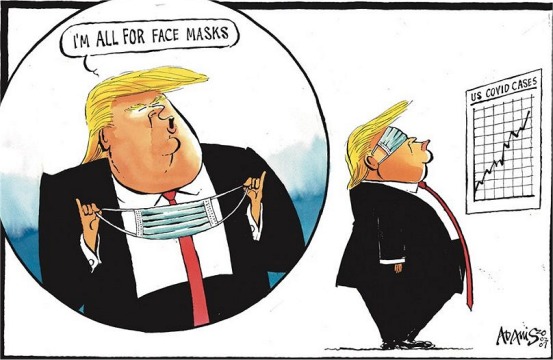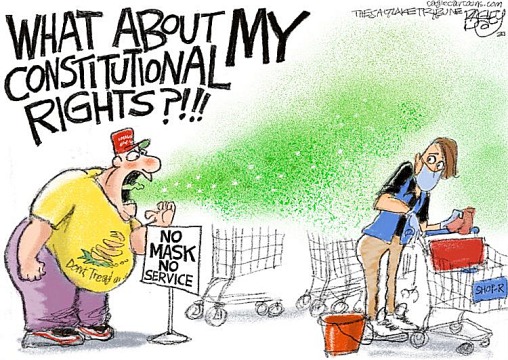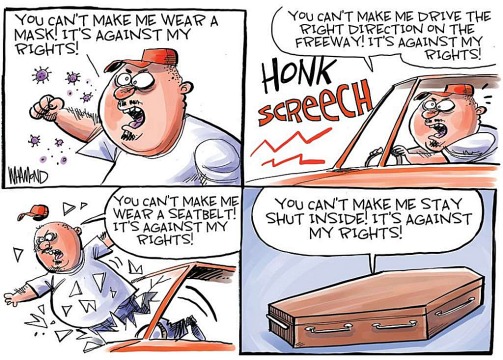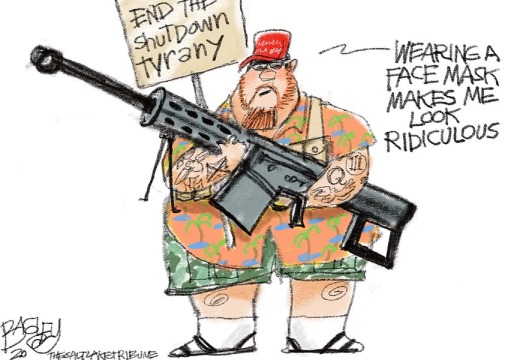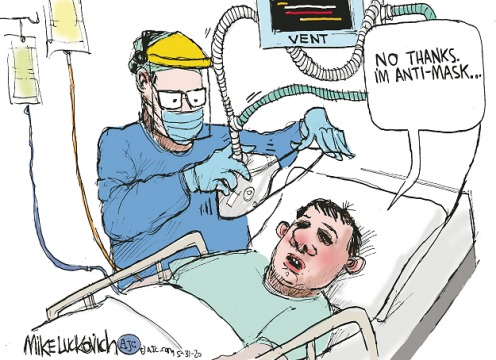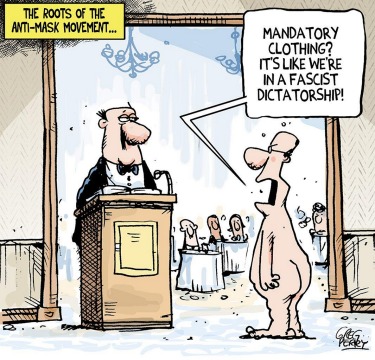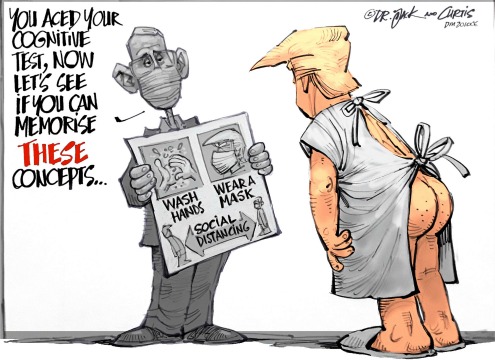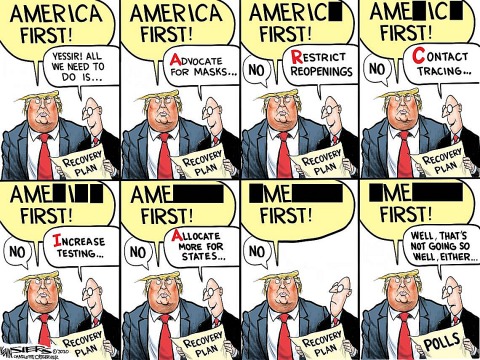 .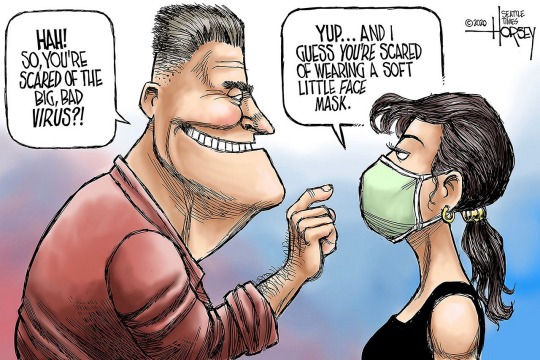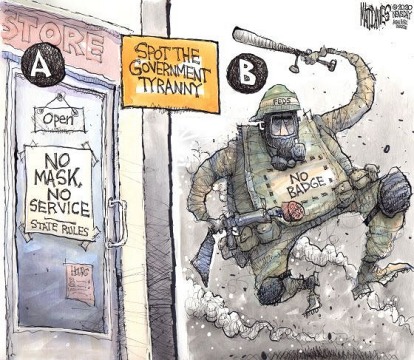 BACK TO MOGA DOSSIER COVER PAGE