BILL HILLMAN'S
RARE HISTORIC CARTOONS: UNDERCOVER FILES 194
Editorial Cartoons from the International Media
www.hillmanweb.com/archive/rare/194.html
AGENT ORANGE No. 45: LICENCE TO SHILL

A PIECE-FUL TRANSITION OF POWER

6 lawsuits Donald Trump is going to have to deal with when he leaves office ~ CNN
How Joe Biden Won the White House
he only thing more powerful than a dragon is a dragon slayer.
For four years, Donald Trumpís penchant for division and chaos was the dominant force in American life.
In the end, after a long and excruciating battle, it was vanquished
by Joe Bidenís promise of decency, unity and national healing ~ TIME
How can 42 percent of Americans still support the worst president in our history? ~ Washington Post
Donald Trump launches one final assault on U.S. democracy ~ Globe and Mail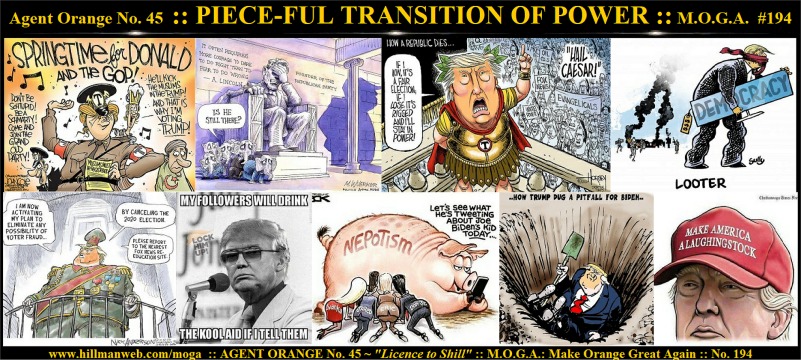 Click for full-size splash bar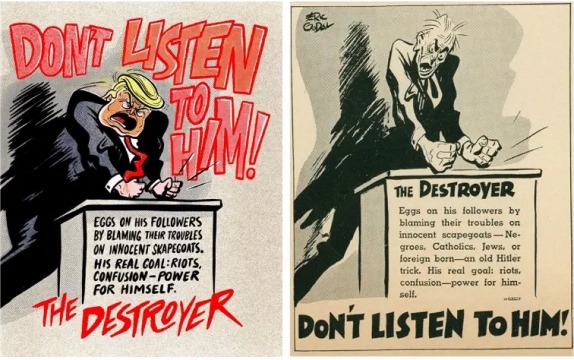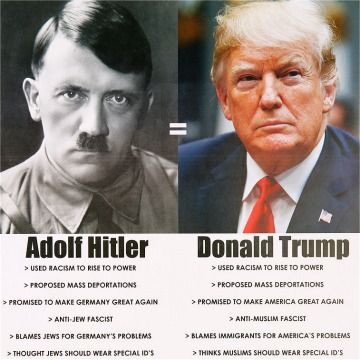 1940s Cartoon Updated .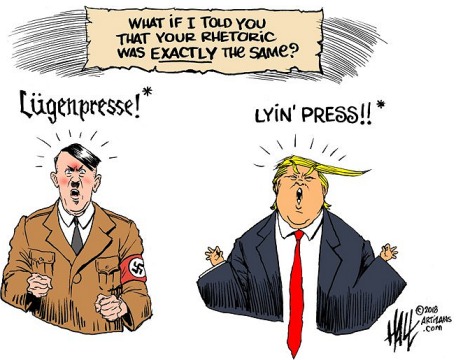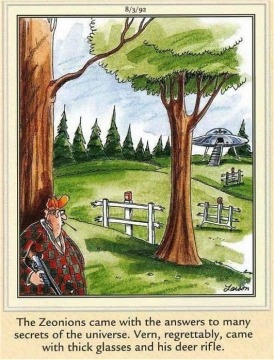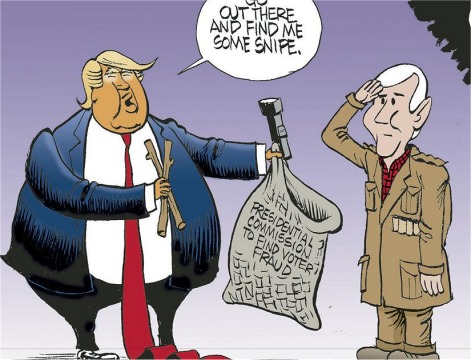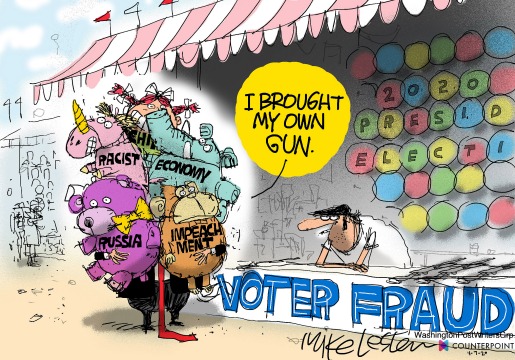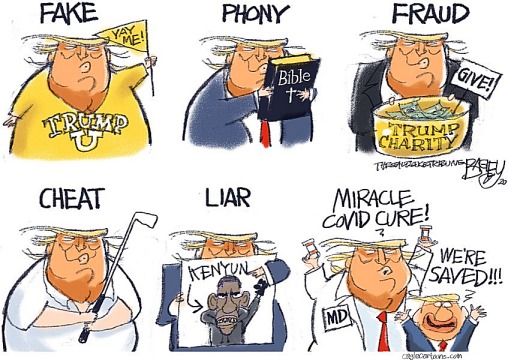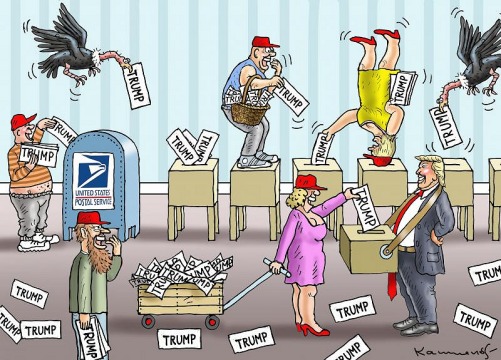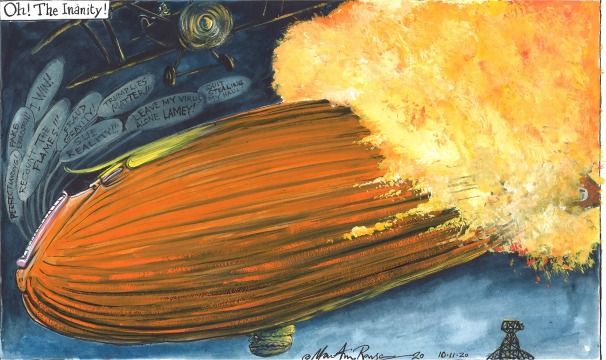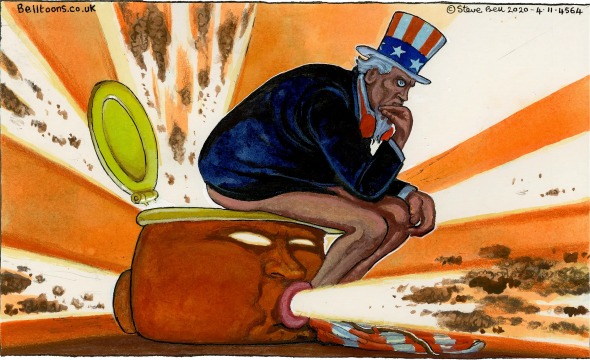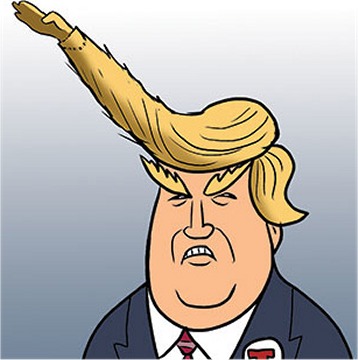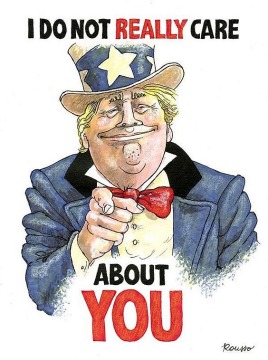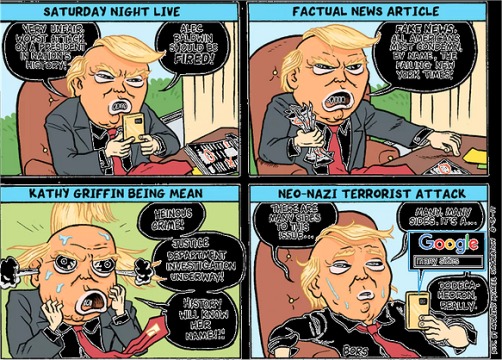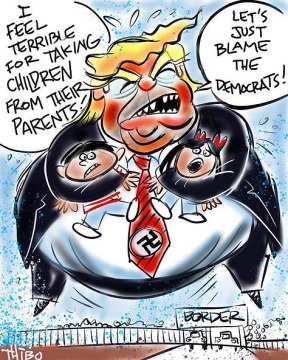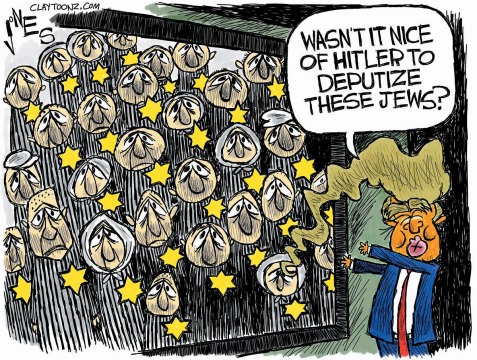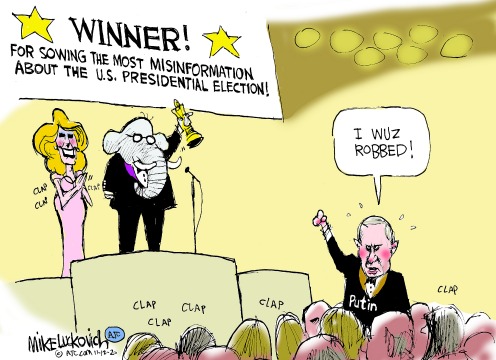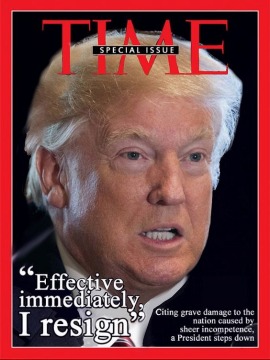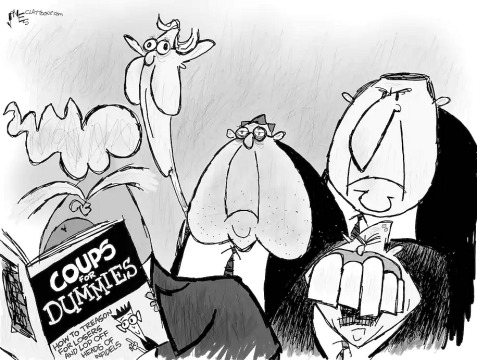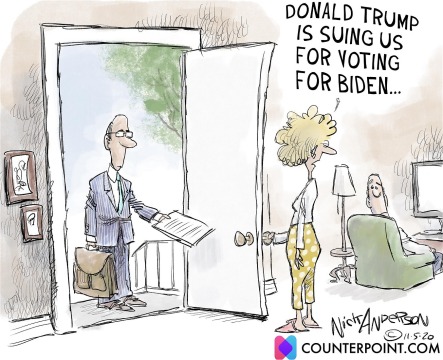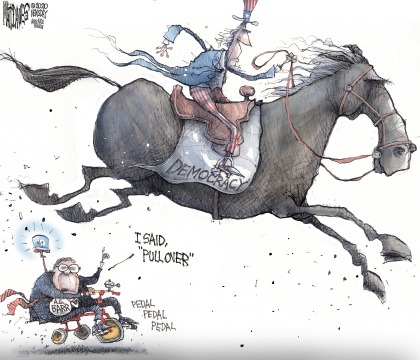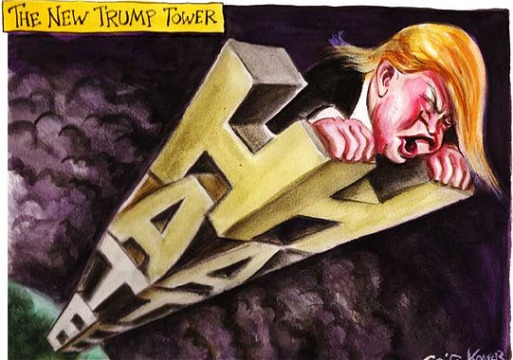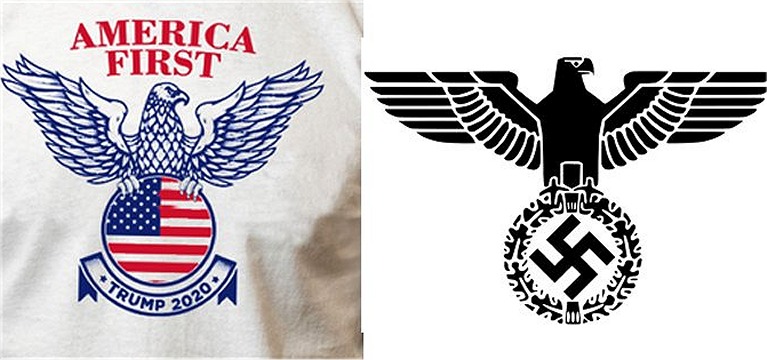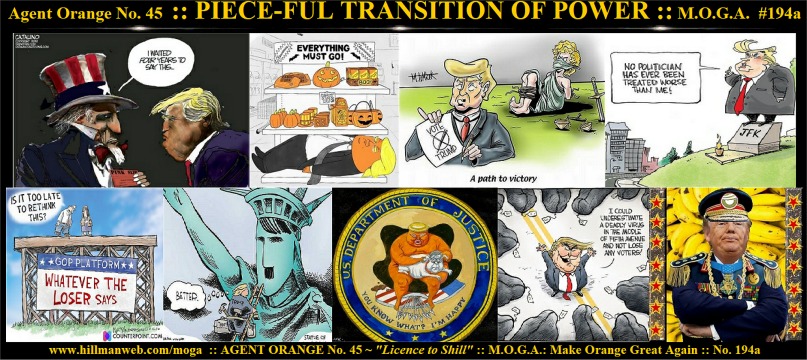 Click for full size




BACK TO MOGA DOSSIER COVER PAGE