BILL HILLMAN'S
RARE HISTORIC CARTOONS: UNDERCOVER FILES 207
Editorial Cartoons from the International Media
www.hillmanweb.com/archive/rare/207.html
AGENT ORANGE No. 45: LICENCE TO SHILL

"I'M A LOSER" -- "I'M REALLY DOWN"
(Donald Sings Beatles Laments)

Fox News airs news package debunking election fraud claims made by its own hosts
Smartmatic sent Fox News a blistering legal threat that accused the network of participating in a "disinformation campaign" against it
. . . the network has started airing a remarkable news package debunking claims its hosts and guests have propagated. ~ MSN
The All-Time Funniest Photos of President Trump ~ NYMAG
Trump is turning the Republican Party against democracy. ~ Atlantic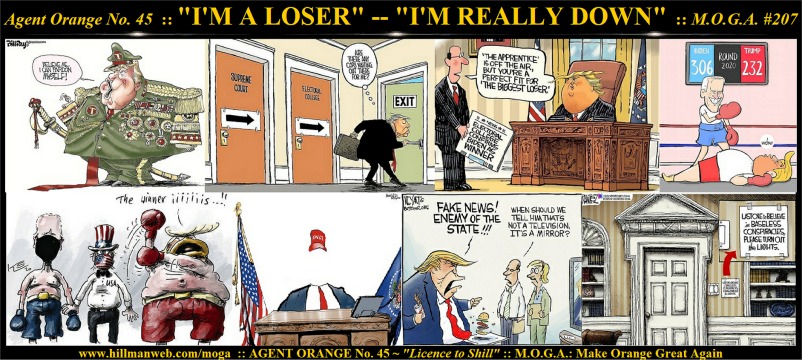 Click for full-size splash bar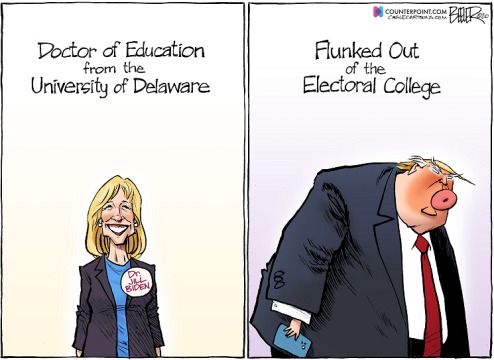 .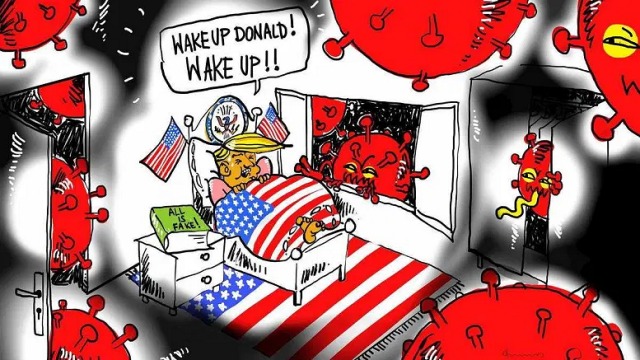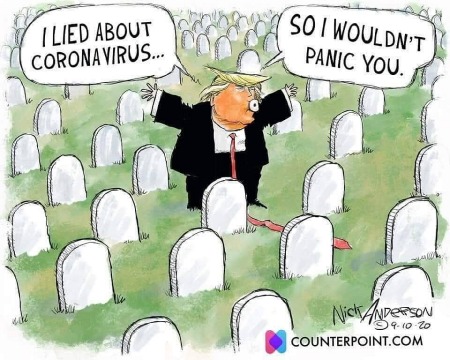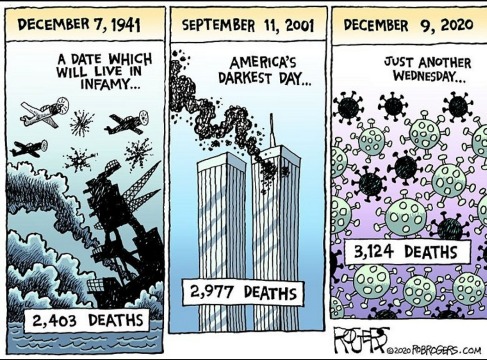 .
.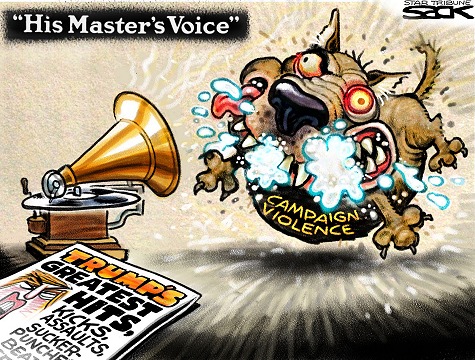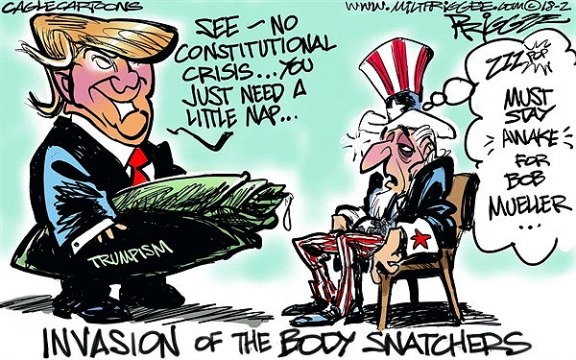 .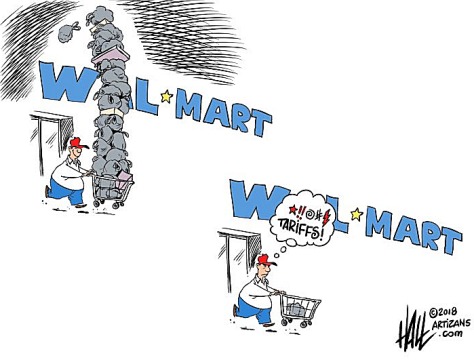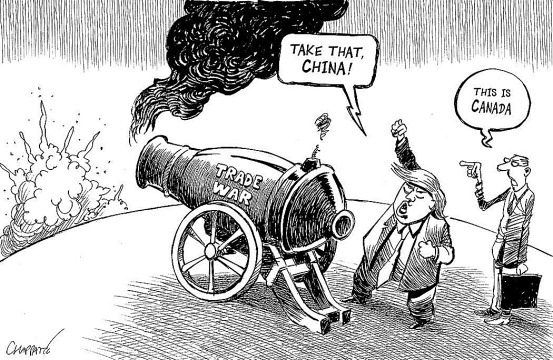 .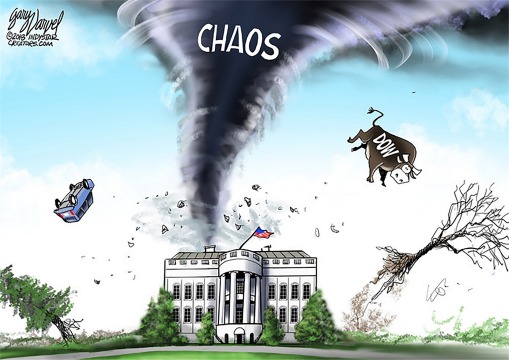 .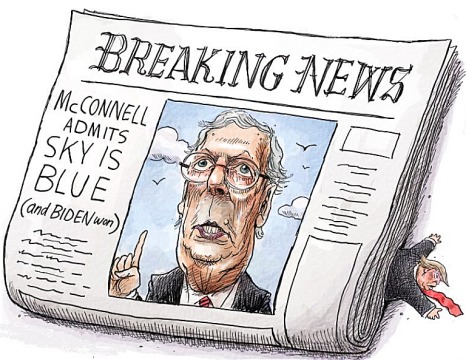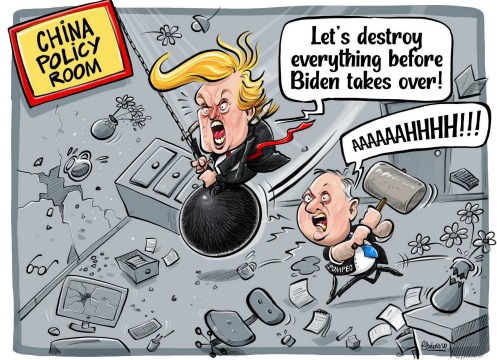 .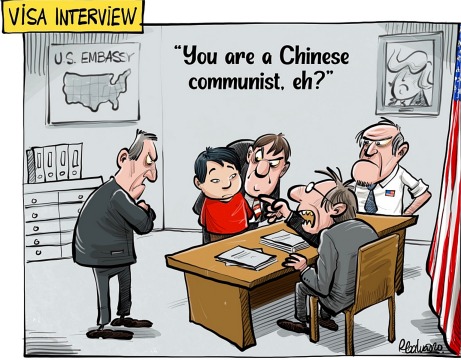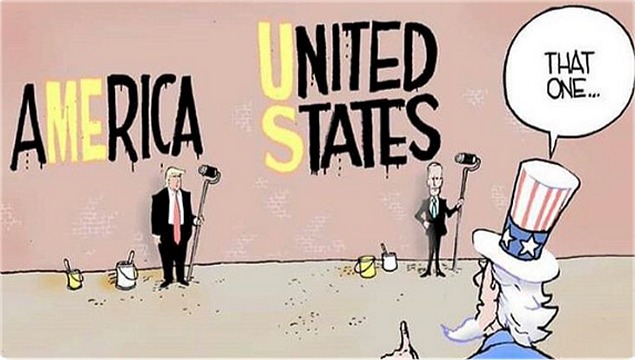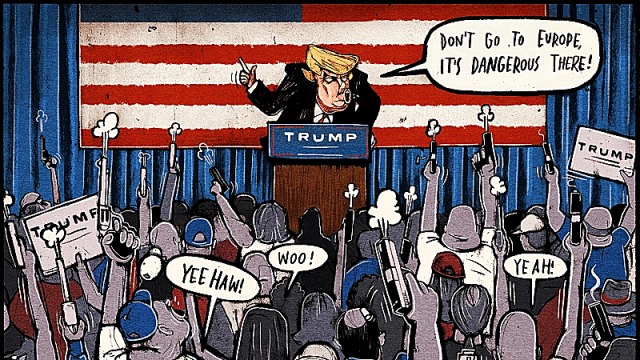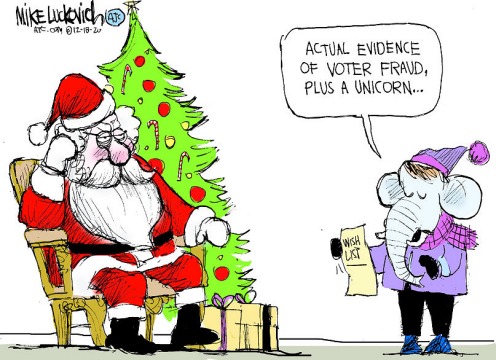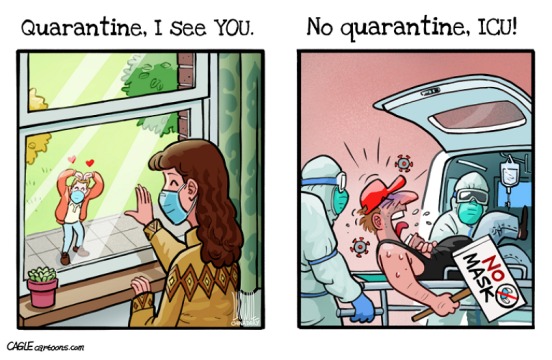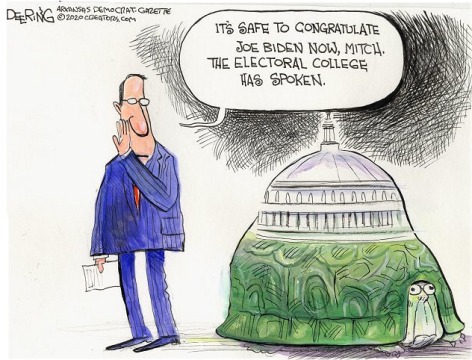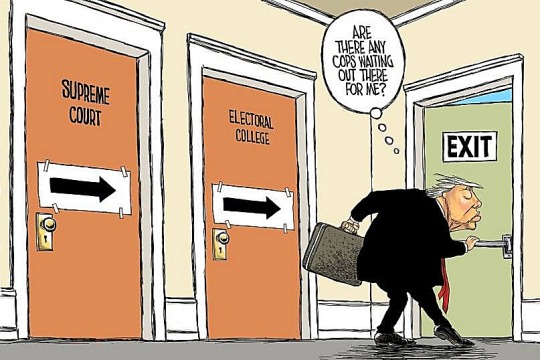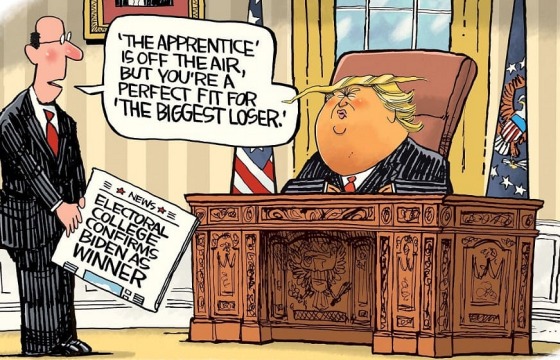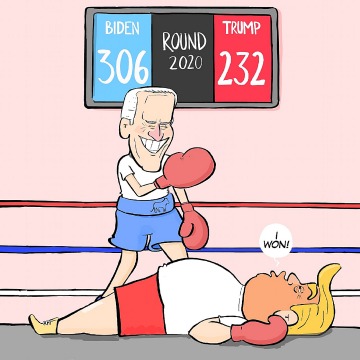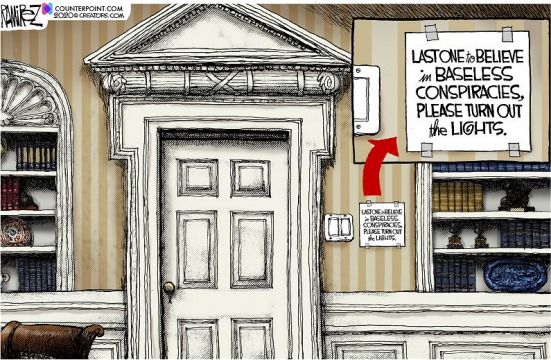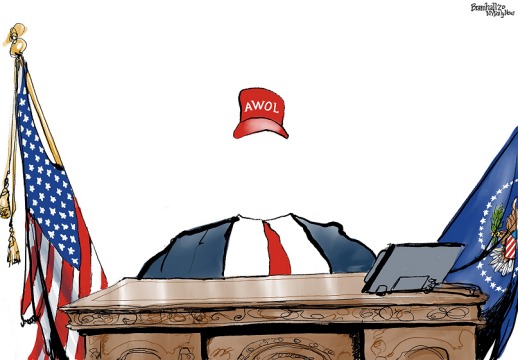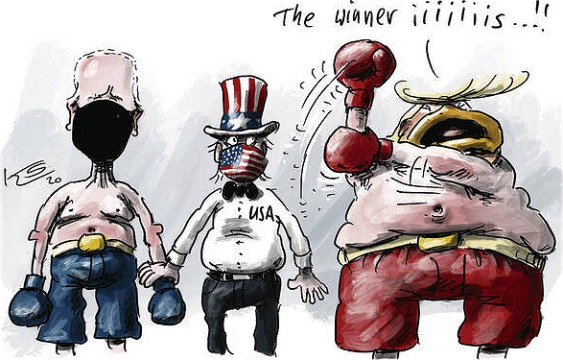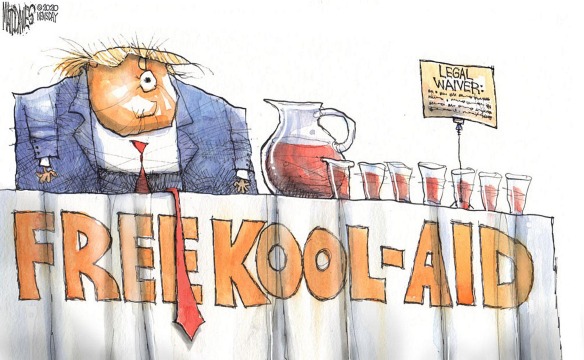 Trump's Most Malicious Legacy
The outgoing president leaves a nihilistic political culture, one that is tribalistic, distrustful, and sometimes delusional, swimming in conspiracy theories.
The result is that Americans are disoriented and frustrated, fearful of and often enraged at one another.
. . . aided by social media and capitalizing on "truth decay" and diminishing trust in sources of factual information
we live in an era defined by epistemic chaos and noetic disarray, one in which
a large portion of the population embraces falsehoods and fairy tales and thinks of them as "alternative facts." ~ Atlantic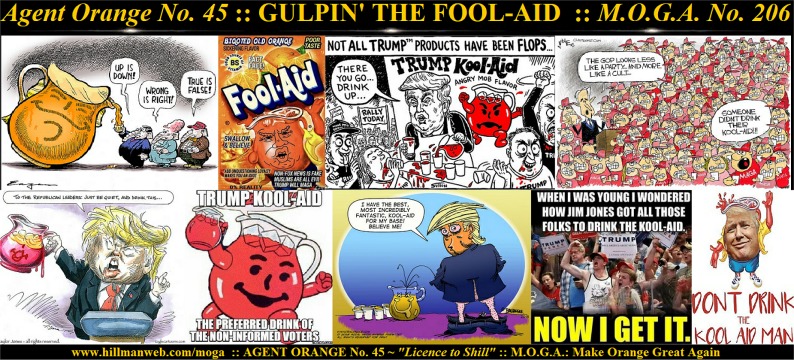 BACK TO MOGA DOSSIER COVER PAGE