BILL HILLMAN'S
RARE HISTORIC CARTOONS: UNDERCOVER FILES 224
Editorial Cartoons from the International Media
www.hillmanweb.com/archive/rare/224.html
AGENT ORANGE No. 45: LICENCE TO SHILL

THE LANDSLIDE LOSER DEPARTS
Flunked Out Again: Loses by Record +7,000,000 Votes

Biden's popular vote margin over Trump tops 7 million
Biden won 306 electoral votes, while Trump has 232. ~ 270 electoral votes are needed to become president. ~ CNN
Trump and Justice Dept. Lawyer Said to Have Plotted to Oust Acting Attorney General
Trying to find another avenue to push his baseless election claims, Donald Trump considered installing a loyalist.~ NY Times
Jim Acosta: I've never seen Trump this alone
In his farewell to Washington on Wednesday morning, Trump greeted a small crowd of about 200 at Joint Base Andrews
before he boarded Air Force One with family and the press, including Acosta.
"It was sort of a sad and pathetic sight," "I've never seen him this alone the entire time he was at the level of presidential politics." ~ CNN
The 'Shared Psychosis' of Donald Trump and His Loyalists
Forensic psychiatrist Bandy X. Lee explains the outgoing president's pathological appeal
and how to wean people from it ~ Scientific American
Dominion Voting Systems sues Rudy Giuliani over false election claims, seeks $1.3 billion
The complaint outlines evidence of Giuliani's false claims about how Dominion allegedly "fixed" the election.
Dominion Voting Systems, an election equipment manufacturer that became the target of wild conspiracies
pushed by former President Donald Trump and his allies, sued Trump attorney Rudy Giuliani for defamation on Monday. ~ NBC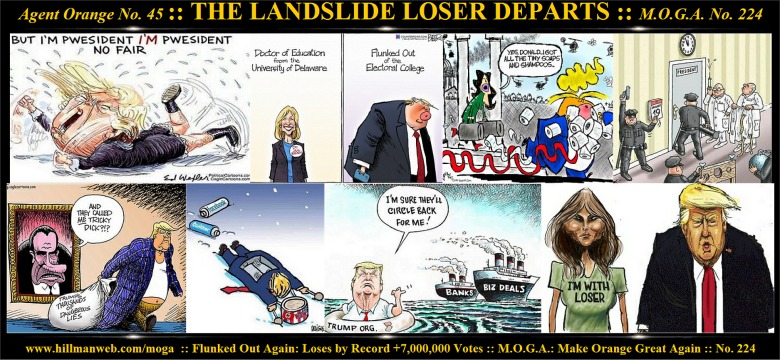 Click for full-size splash bar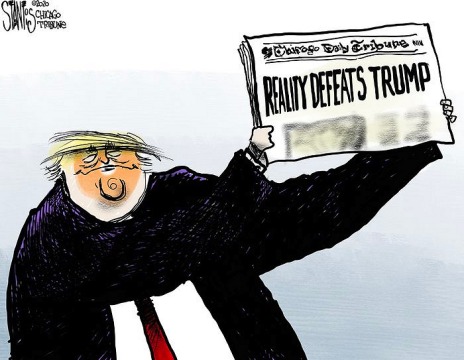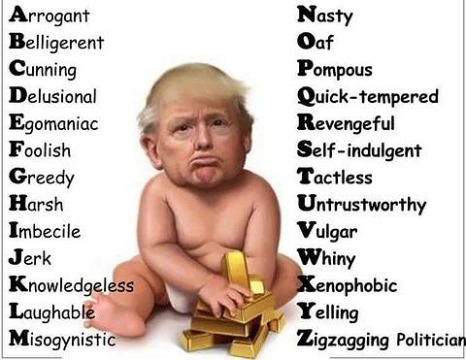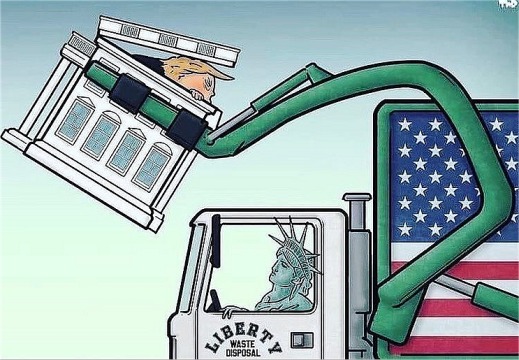 .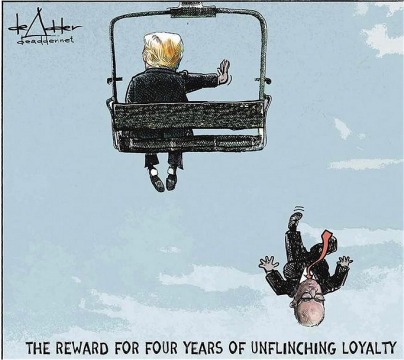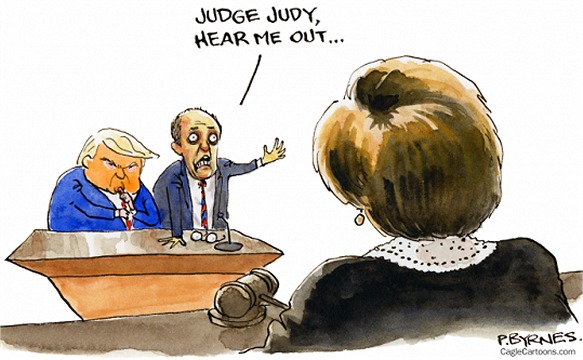 .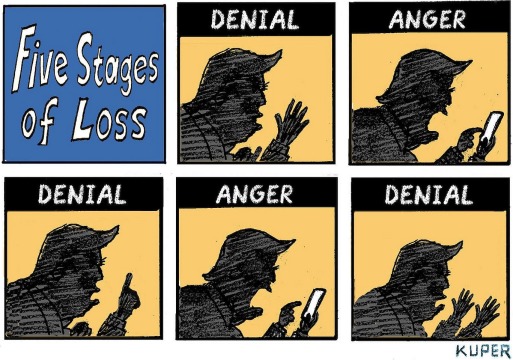 .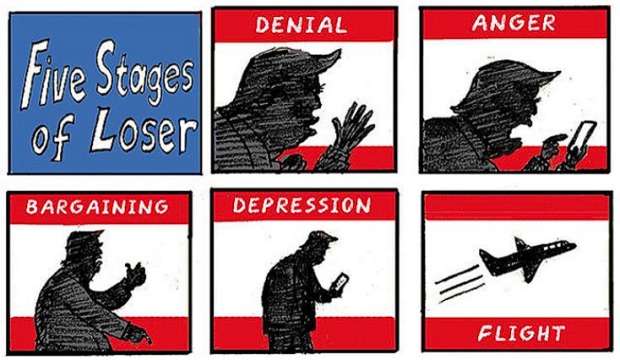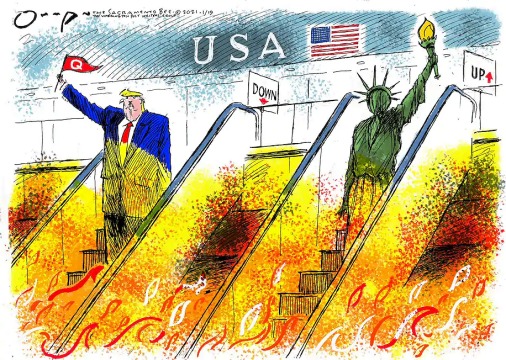 .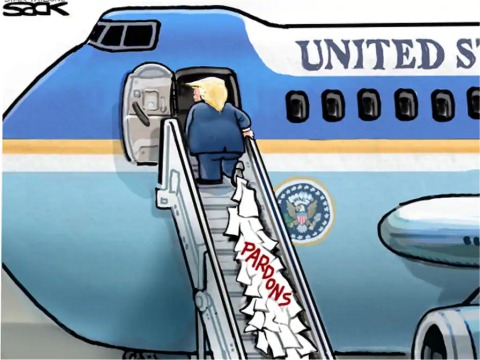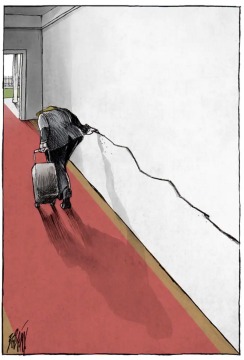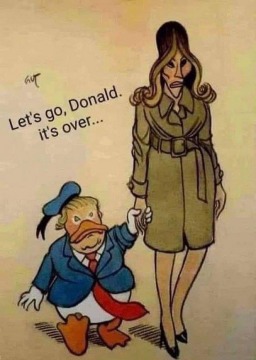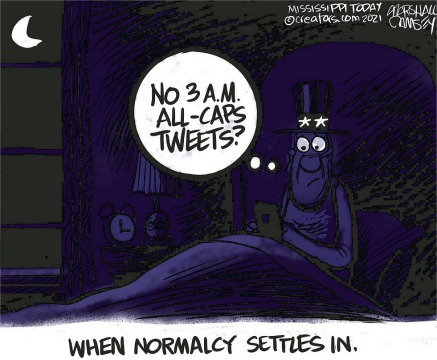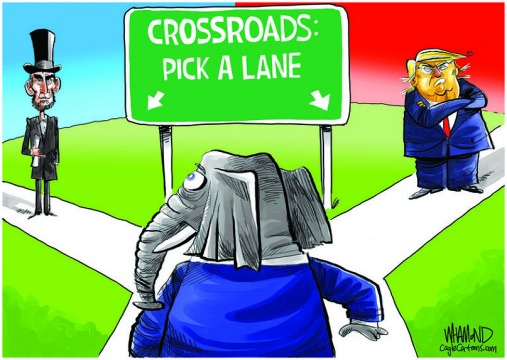 .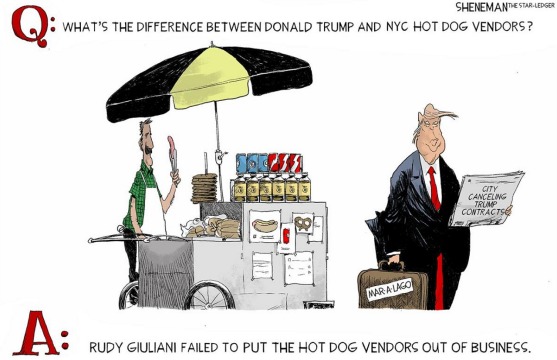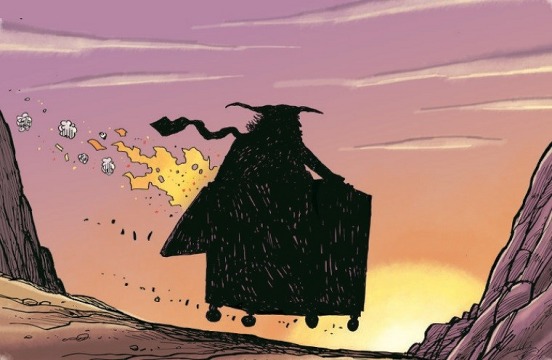 .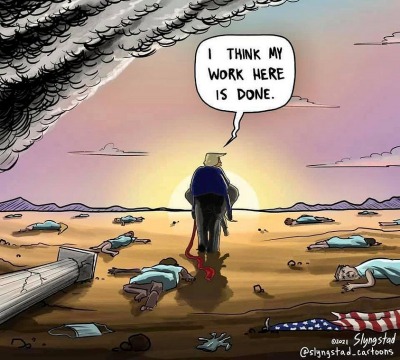 .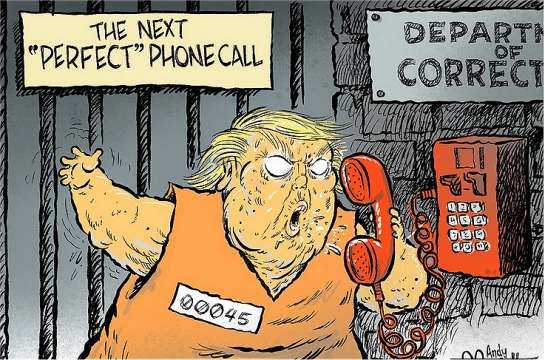 .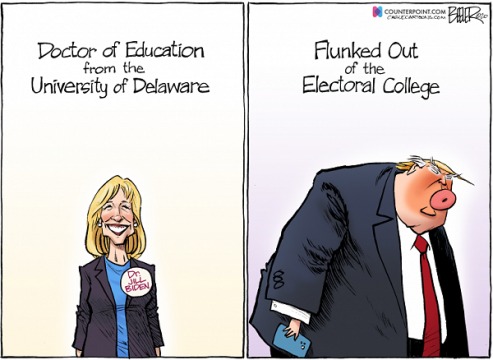 .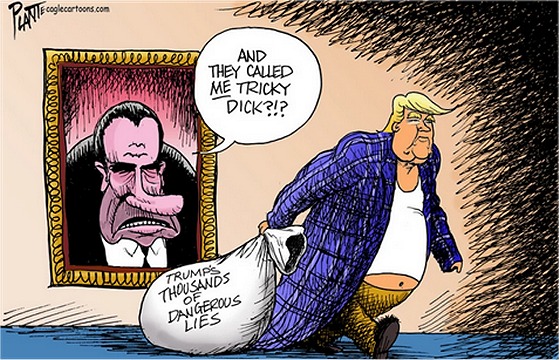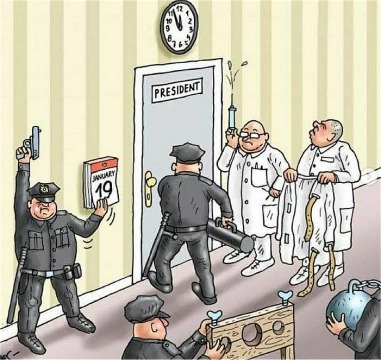 .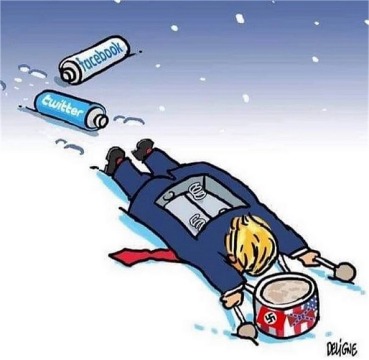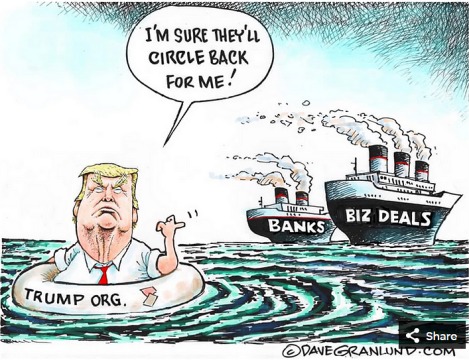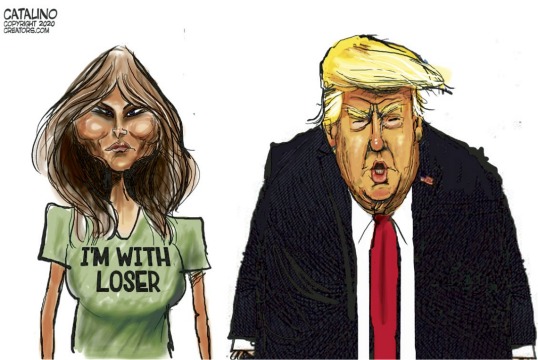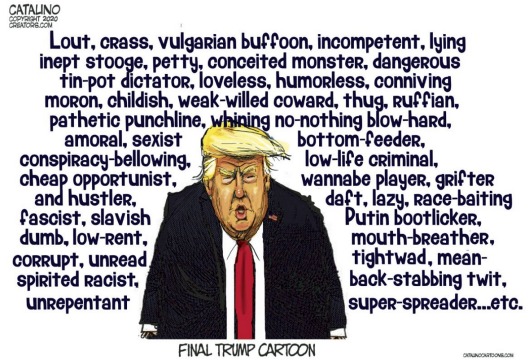 BACK TO MOGA DOSSIER COVER PAGE